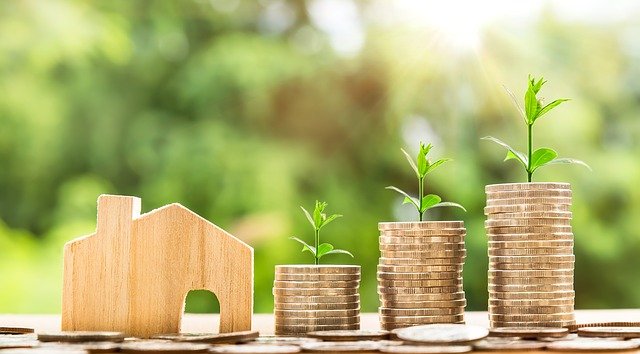 The financial world may be a risky place. This is why many individuals continue to shun them and put their money in low- to no-return products. As a result, they cannot outperform inflation, and their cash sits dormant.
In contrast, a ULIP is one of the few investment-linked plans that offer both high profits and life insurance. But what is ULIP?
A ULIP plan can give you reliable income while also safeguarding your loved ones. Because of its cheap fees, a ULIP investment is an excellent short-term and long-term companion. Furthermore, ULIP returns are subject to long-term capital gains tax, whilst the death benefit is tax-free. ULIPs assist limit volatility by offering several fund alternatives.
How Does ULIP Work?
A ULIP plan is made up of two parts: investment and insurance. Because ULIP plans have a life insurance component, mortality costs apply. And the fund component handles the ULIP returns. The funds' Net Asset Value (NAV) is declared daily.
Essentially, the returns on the ULIP plan are the difference between the current-day NAV and the NAV at the time of issue. For example, if the NAV was Rs. 100 at the time of purchase and is now Rs. 110, the returns on your ULIP plan are 10%.
Your returns will be determined by the type of fund you select: equities, debt, or balanced funds. You may choose from small-cap, mid-cap, large-cap, and multi-cap funds. In the past, bond funds had a five-year return of 8%, while mid-cap funds had a return of 12%.
How ULIP Plans Minimise Your Risk of Investment?
Since ULIP plans have a five-year lock-in period, it makes sense to monitor your ULIP over five years or more, as it acquires stability with time.
Because there is a five-year lock-in term, it is prudent to assess your financial capabilities and ambitions, as the insurance company will charge if the plan is withdrawn before the lock-in time is completed.
Here are a few things to keep in mind concerning the ULIP plan and its security:
Switching Between Debt And Equity Funds Regularly
When you invest in ULIPs, you may choose which funds your money will be put in. If you have a high-risk tolerance, you can invest in equities funds, for example. This guarantees that greater earnings are obtained at a higher risk. People frequently select this choice when they are young and have a lot of time ahead of them. Debt funds, on the other hand, offer a low-risk investing opportunity. These reduce your portfolio's risk quotient and are favoured as you approach your target.
The ULIP plan fund swap option can be utilised many times during the insurance term, allowing you to capitalise on current market conditions. As a result, your earnings and returns will improve.
Easy Methods For Withdrawing Your Funds
After your ULIP's lock-in period expires, you can withdraw your cash whenever you wish. If you withdraw funds before the maturity date, the insurance company will charge you surrender costs and refund the remainder of your funds to you. This increases adaptability.
Enables You To Invest In A Methodical Manner
You have the option of making recurring premium payments or investing in a single sum. ULIPs provide low-cost premium possibilities. The minimum ULIP investment is Rs. 1,000. Investing in these programmes is risk-free since the risk is spread out over a lengthy period. Furthermore, ULIPs are suitable for people of various income levels. You may invest as little or as much as you like in a ULIP.
Offer A Good Return of Investment
ULIPs provide additional benefits like retention bonuses, wealth boosters, guaranteed additions, and so on. These are prizes that are gradually added to your money. Insurance firms want to reward their investors who have stayed engaged in the plan for an extended period. These benefits can significantly increase the value of your money. They also boost your profits.
Provide Tax Breaks
ULIPs provide significant tax benefits. The ULIP premiums are tax-deductible under Section 80(C), and the death benefit is tax-free under Section 10. Furthermore, the returns are subject to long-term capital gains taxes. The tax on maturity benefits, on the other hand, is only applicable if the total yearly premiums exceed 2.5 lakhs and the policy was acquired after February 1, 2021.
Keeps Your Loved Ones Safe
The money invested not only generates financial progress and drives your objectives, but they also ensure that your family is well taken care of when you are gone. A ULIP protects you and your loved ones against harm.
Lock-in period
ULIPs have a five-year lock-in period, ULIPs aid in instilling investment discipline among investors. Because it is a long-term insurance contract, you can profit from investing in a single ULIP policy.
You just have to buy it once, and you may take advantage of the tax benefits every year until the policy expires (premium term). The lock-in period for the ULIP plan is computed from the day the policy is published. The premium for ULIP coverage can be paid monthly or annually.
Dual Benefits
ULIPs, with a tax exemption of up to Rs 1.5 lakh under Section 80C of the Income-Tax Act, are an excellent long-term investment vehicle. Historically, it has provided investors under the age of 45 a minimum sum insured equal to ten times the yearly premium.
Furthermore, the New IRDAI standards had made Unit Linked Investment Plans far more investor-friendly than when they were initially established. Other costs, such as fund management fees, premium allocation fees, administration fees, and surrender fees, have also been cut.
Flexibility
ULIPs are popular among investors due to the ease with which they may move between funds during the policy term. You may select among equities, growth, balanced, and income funds based on your objectives and risk tolerance.
Typically, four free changes are permitted each year. Unlike shares, ULIPs prevent you from following the firms in which the fund invests. All you have to do is choose a ULIP plan; you may adjust the fund allocation at any point throughout the policy term and maintain it till maturity to reap long-term rewards.
The Bottom Line
ULIP plans are entirely risk-free gadgets that give you long-term security and peace of mind. They safeguard your family while also allowing you to improve your financial situation by offering several investment alternatives and inexpensive rates.
They also assist you in adjusting your risk depending on changes in your income, demands, and requirements. If you're seeking a safe investing alternative, a ULIP is a great choice!