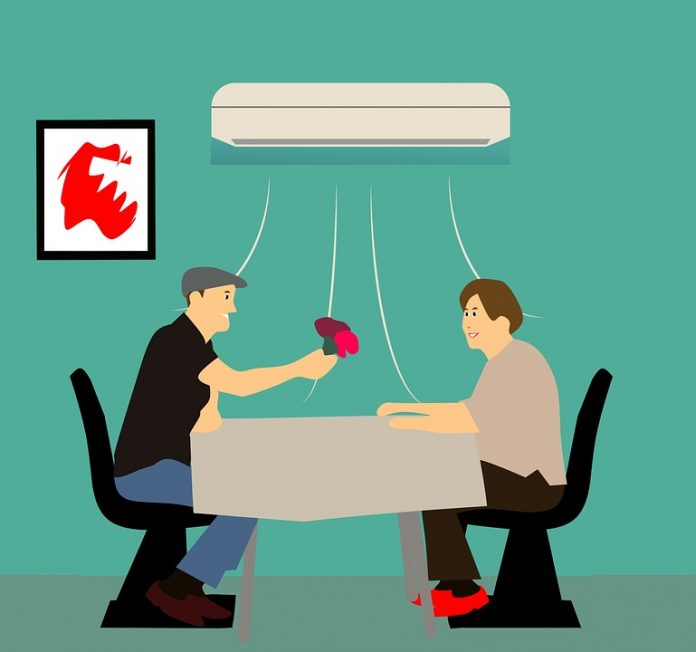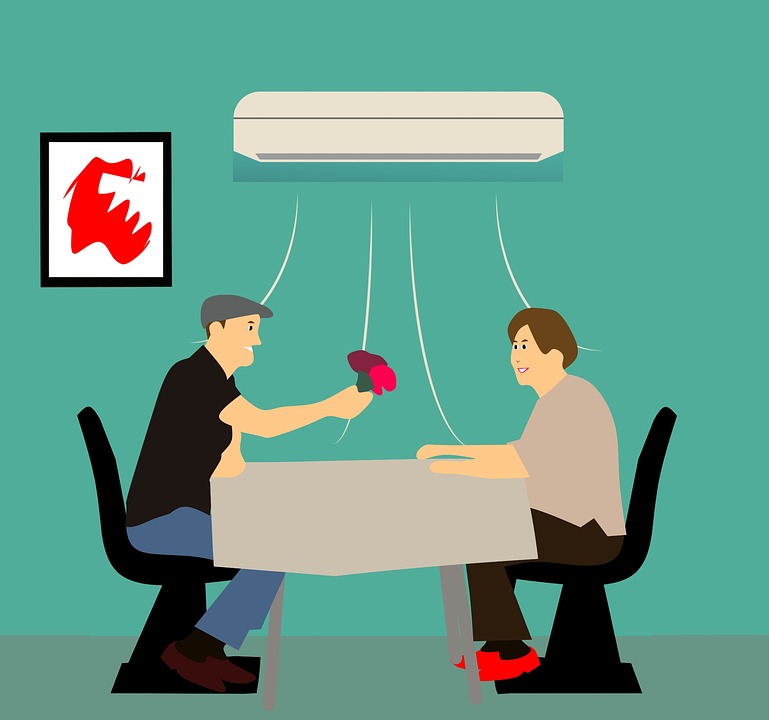 Summer is here, and the need of a good air conditioner in this season is inevitable. If you planning to buy a new ac, here are the best ac in India. We have brought you the best available products from different brands. Whether you are planning to buy an Inverter split ac or Window AC the list we made contains all the updated and best products that will not let the heat bother you.
We have gone through various products available online. Also, check the buying guide below which let you choose the best AC as per your requirements. There are various choices available online. So choosing the right one is difficult. Below products gives you all you need to consider to buy the right AC.
Best AC in India – Inverter, Window
1. O General (Best Performace, Expensive)
When it comes to most reliable AC brand O General is one of the most trusted brands. It does not offer you a wide range of products but the ones that are there are the most efficient one. O General AC will be the perfect addition to the all size room. It can cool the room instantly. The modern looking design matches perfectly with the modern decorum of your home.
Top products from O general
O General ASGA18FTTA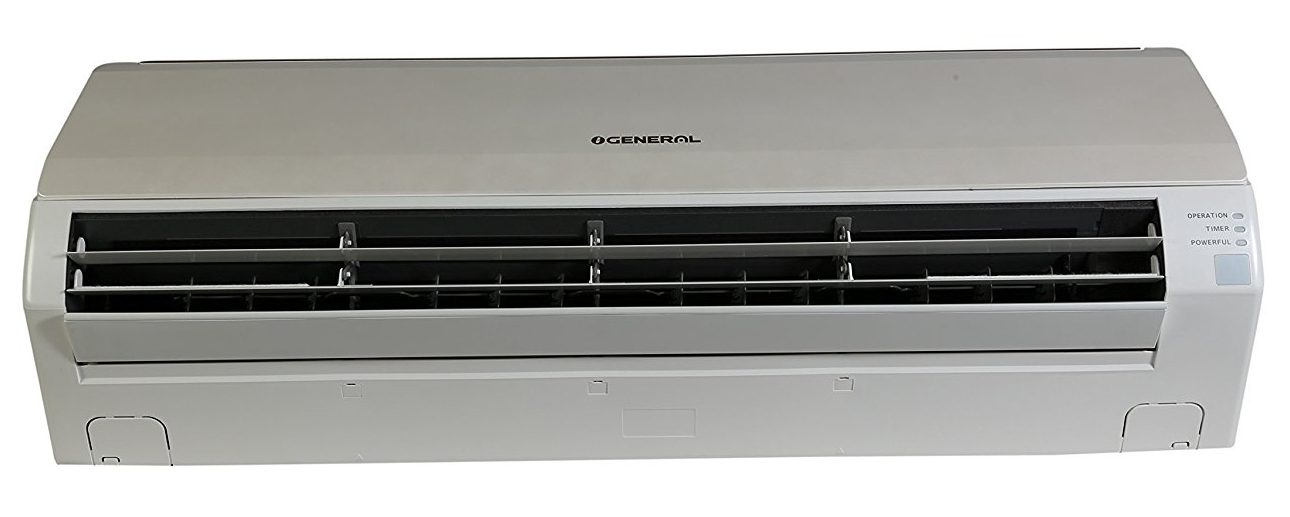 Capacity- 1.5 Ton, Energy Rating- 3 Star, Installation Type – Split
O General ASGA18JCC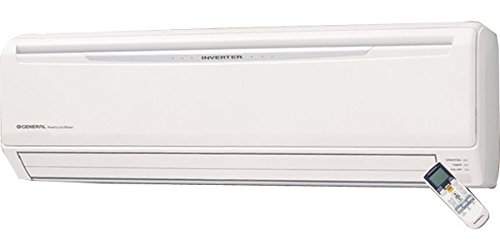 Capacity- 1.5 Ton, Energy Rating- 5 Star, Type – Inverter Split
O General AXGT18AATH-1.5 Window AC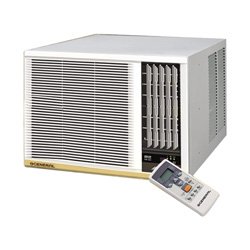 Capacity- 1.5 Ton, Energy Rating- 2 Star, Type – Window
2. Mitsubishi
Mitsubishi offers most powerful ACs. It incorporates most advanced technology available in the market. Mitsubishi ACs require minimum maintenance so that it rarely causes any problems or issues.
Check its most popular models of AC
Mitsubishi Srk 25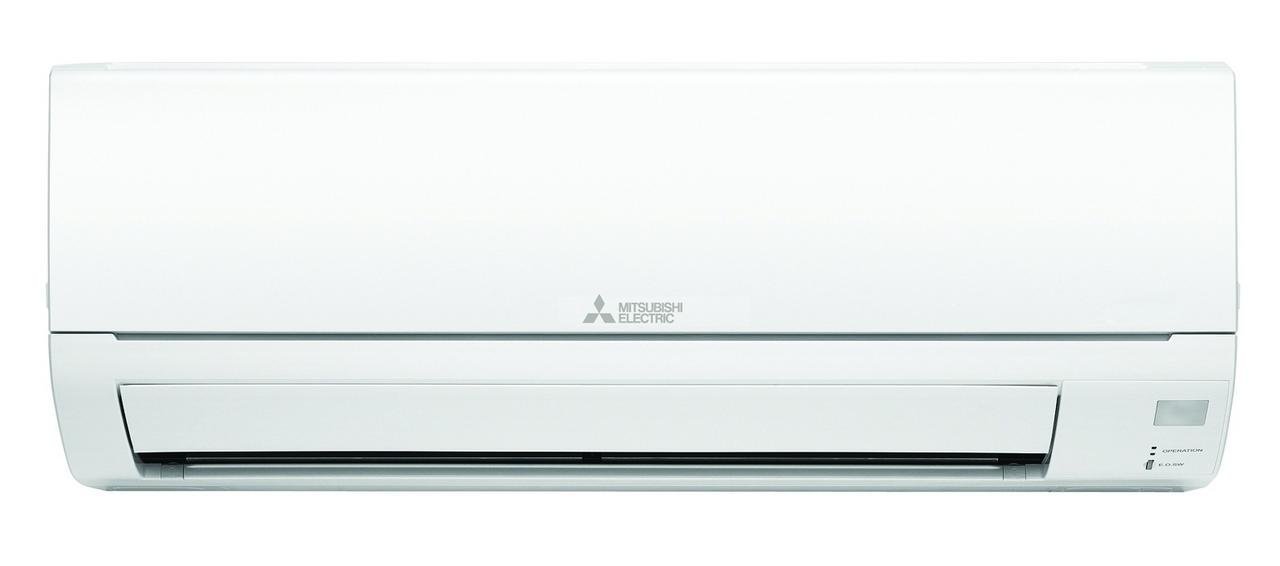 Capacity- 2.2 Ton, Energy Rating- 5 Star, Type – Split
Mitsubishi MS-GK24VA Cooling Split AC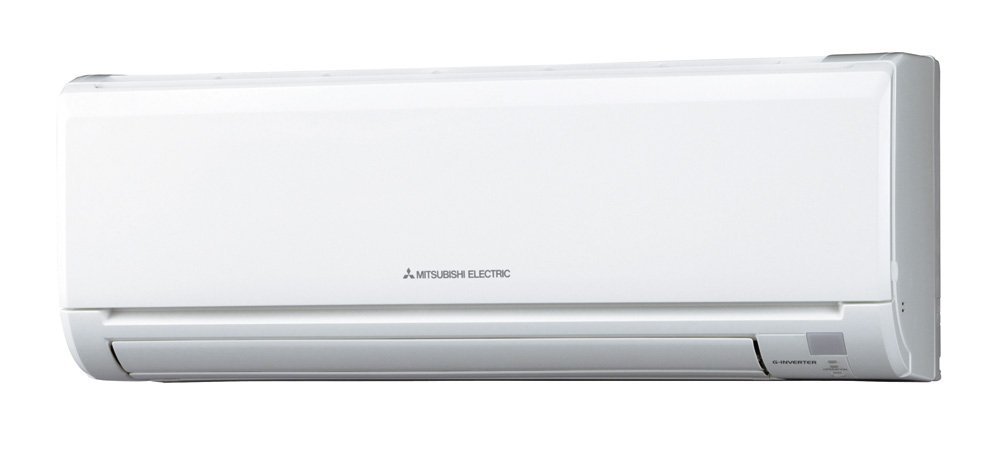 Capacity- 2 Ton, Energy Rating- 3 Star, Type – Split
3. Daikin (Superior Performance, Excellent Service)
Daikin is a Japanese multinational air conditioning manufacturing company. It is dedicated to offering best ACs. Also, when we talk about after sales service Daikin provides best customer satisfaction. If you want long-term performance go for Daikin AC. You will find many amazing features, excellent cooling capacity and much more.
Best Daikin ACs 
Daikin FTKH35 SRV16

Capacity- 1 Ton, Energy Rating- 3 Star, Type – Inverter Split
Daikin FTKL50TV16U/V

Capacity- 1 Ton, Energy Rating- 3 Star, Type – Inverter Split
Daikin FTKH50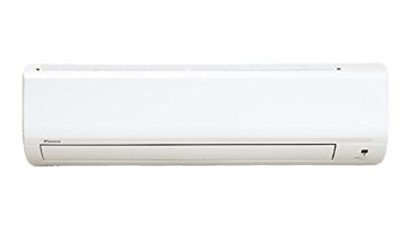 Capacity- 1.5 Ton, Energy Rating- 3 Star, Type – Split
4. Voltas (Best Budget, Excellent Service, Sufficient Performance)
Voltas offer a wide range of home air conditioners. When compared to other international brands Voltas are cost efficient and provide rich features. The new all-weather series ACs are specially designed for the needs of Indian homes. Also, the after sales service is great.
Best Voltas AC 
Voltas 185JY AC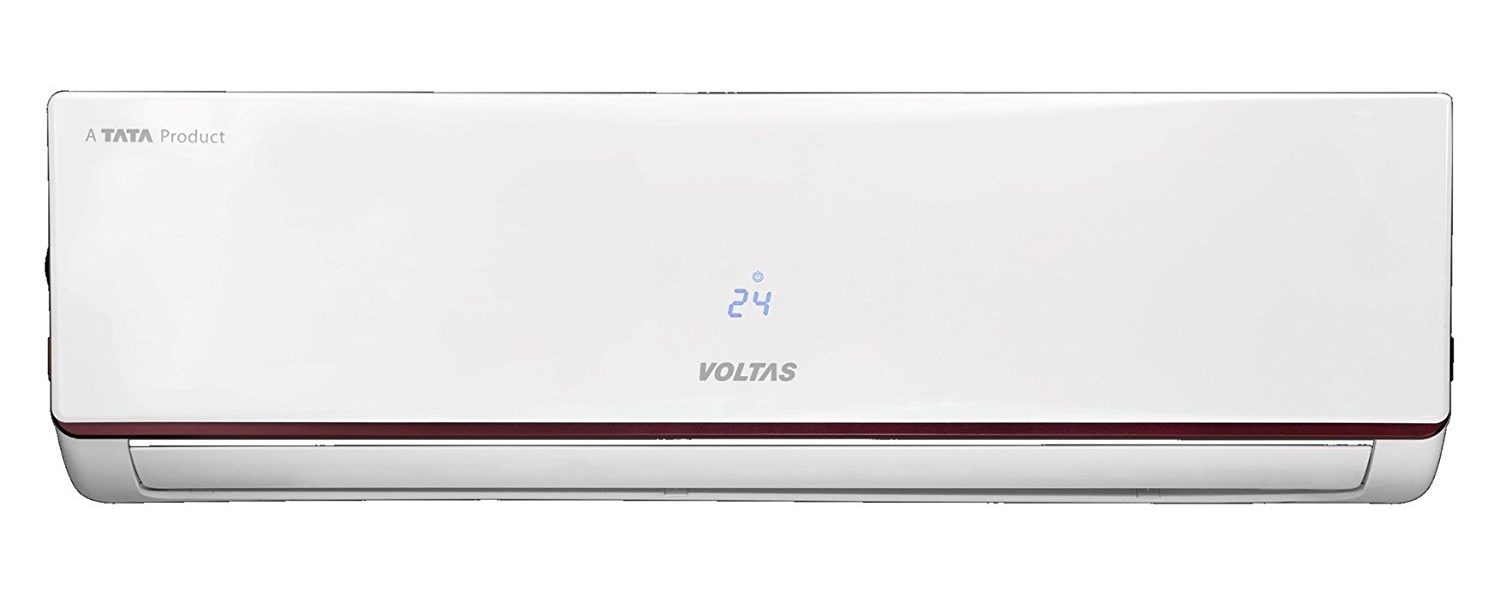 Capacity- 1.5 Ton, Energy Rating- 3 Star, Type – Split
Voltas 123 CZA

Capacity- 1 Ton, Energy Rating- 3 Star, Type – Split
5. Hitachi
Hitachi is another Japanese company which uses cutting-edge technology in their products. Their Air conditioners are best suited for Indian homes as it provides a powerful performance that can cool room instantly. Whether you are looking for Window ACs, Split ACs or any other type of AC, Hitachi products never disappoint you. The sleek design looks good in your home. There are a lot of products available to choose as per user requirements. Check the best ones here.
Best Hitachi AC in India
Hitachi RIDAA 3100f RSC318HBD

Capacity- 1.5 Ton, Energy Rating- 3 Star, Type – Split
Hitachi RAW511KUD Kaze Plus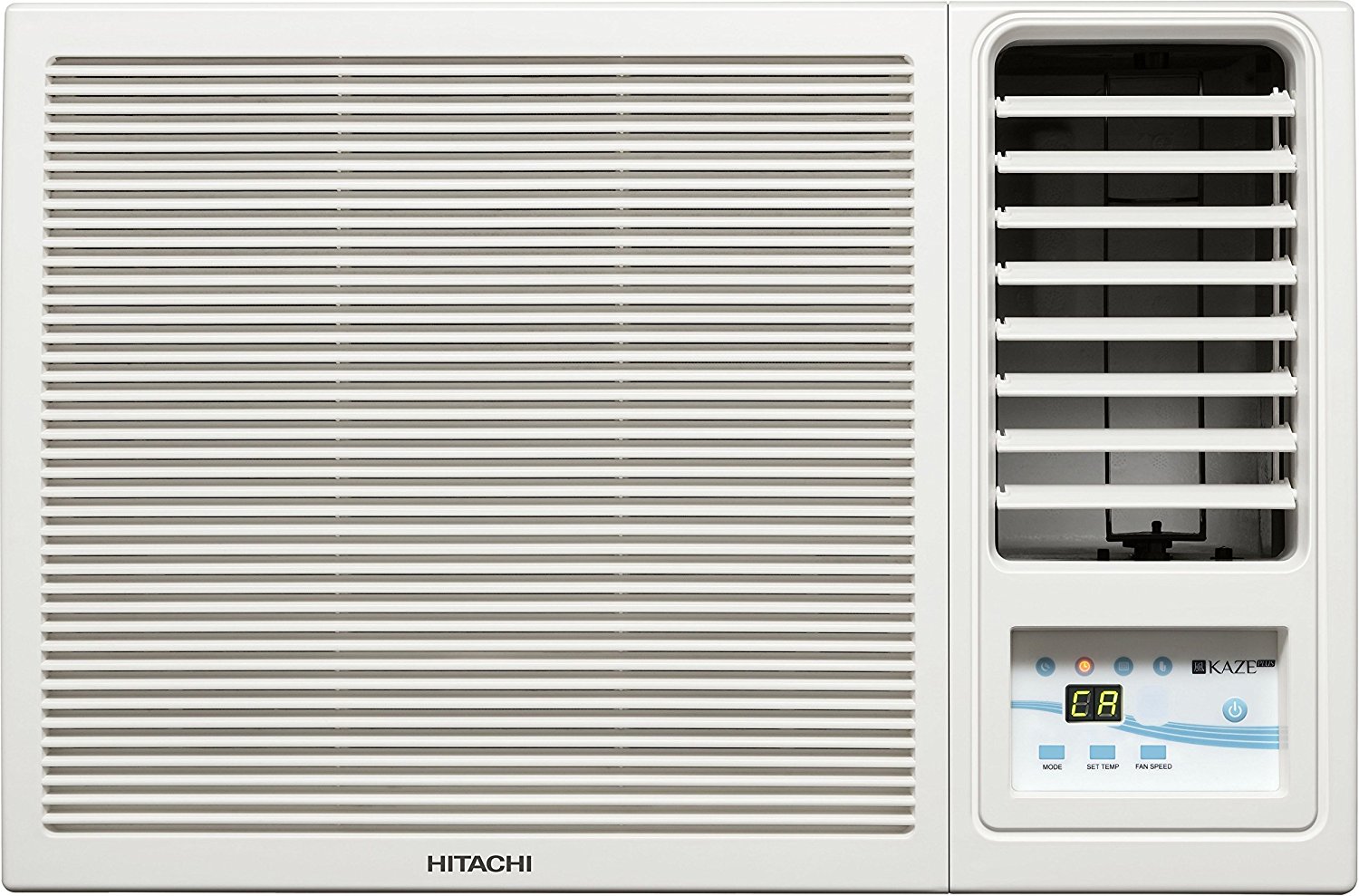 Capacity- 1 Ton, Energy Rating- 5 Star, Type – Window
6. Blue Star
Blue Star is another great brand for Air Conditioners. There is a wide range of products to choose from. Its Inverter Split AC uses "precision cooling technology" to let you adjust the accurate temperature as per your need. The advanced microprocessor based control allows the user to maintain the temperature.
Best Blue Star AC
Blue Star BI-3HW18AATU

Capacity- 1.5 Ton, Energy Rating- 5 Star, Type – Split
Blue Star BI-5CNHW18PAFU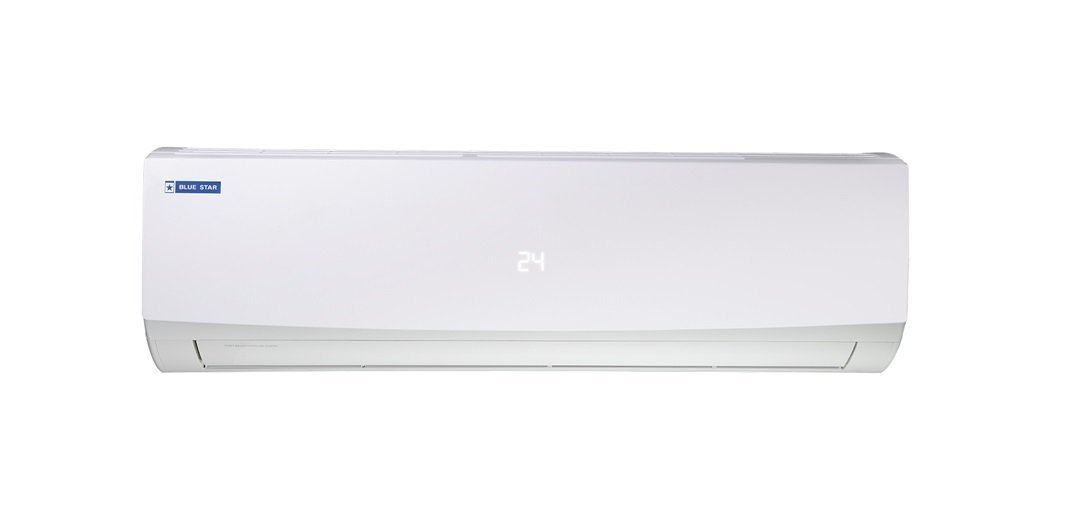 Capacity- 1.5 Ton, Energy Rating- 5 Star, Type – Inverter Split
7. Carrier
Carrier ACs are great for maximizing cooling performance. It uses the most advanced technology available in the market. Go for Carrier air conditioners if you want unmatched cooling performance, low maintenance and comfort.
Best Carrier Air Conditioner in India
Carrier Esko Inverter CAI18EK3C8F0

Capacity- 1.5 Ton, Energy Rating- 3 Star, Type – Inverter Split
Carrier ESTRELLA PRO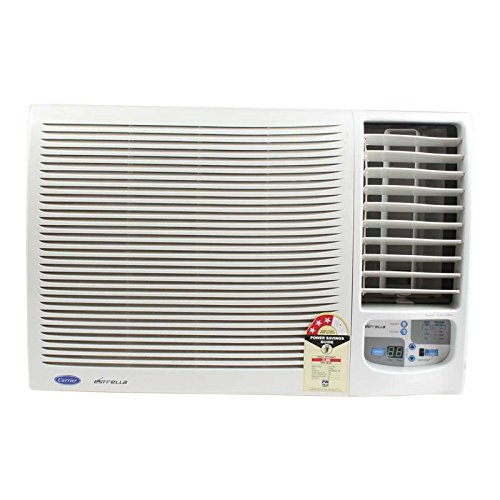 Capacity- 1.5 Ton, Energy Rating- 3 Star, Type – Window
8. Other Budget-Friendly Air Conditioners
Mitashi FSA312K50

Capacity- 1.5 Ton, Energy Rating- 3 Star, Type – Split
LG JS-Q12YUXA

Capacity- 1 Ton, Energy Rating- 3 Star, Type – Split
Top 5 things to Keep in Mind Before buying an AC (Air Conditioner)
1. Type: Which one to buy – Split AC or Window AC?
We all get confused to buy a Window AC or a Split AC for their room. But do not worry the following table will make it simple for you. We have mentioned different parameters based on which you can choose whether you need a Window AC or a Split AC.
| | | | |
| --- | --- | --- | --- |
| AC Parameters | Window AC | Split AC | Floor Mounted |
| Suitable For | Small Rooms with a Window Ledge | Any room with or without a Window | Large Indoor Spaces |
| Noise | Relatively on Higher Side | Minimal Noise | Silent Operation |
| Capacity Range | 6,000 BTU – 24,000 BTU | 9,600 BTU – 24,000 BTU | 12,000 BTU – 48,000 BTU |
| Advanced Features | Dust Filters, Humidity Control | Bacteria Filter, Advanced Air Flow, Dust Filter, Humidity Control | 360-degree Air Flow, Bacteria Filter, Humidity Control, Dust Filter |
| Ease of Installations | Easiest, Minimal Efforts Required | More Efforts Required to set up set up Indoor and Outdoor Unit | Need specialized False Ceiling to Mount |
2. Capacity: 
Capacity is yet another important factor to consider before picking an AC. You should always pick an AC with the right capacity based on the size of the room and its other notable factors. Here we will explain the capacity of AC, perfect for the size of your Room:
| | | |
| --- | --- | --- |
| S. No. | Room Size | AC Capacity |
| 1. |  9 x 10 ft. Room | 1 ton |
| 2. | 10 x 11 ft. Room | 1.2 ton |
| 3. | 10 x 15 ft. Room | 1.5 ton |
| 4. | 10 x 20 ft. Room | 2 ton |
3. Power Consumption: 
This factor decides how cost-efficient your AC is compared to others. All the room Air Conditioners are given an energy efficient rating given by BEE (Bureau of Energy Efficiency). The following chart shows the cost saving for a 1.5-ton Window and Split AC (Non-inverter) with the different star ratings.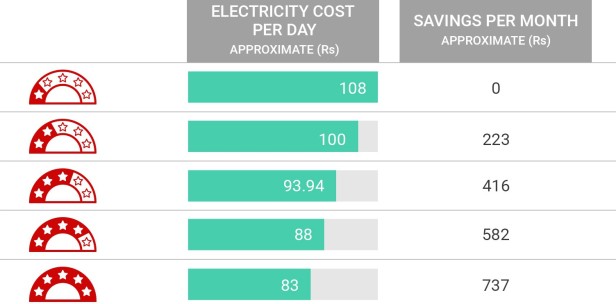 The appliance with Single Star Rating is the least and the Five Star rated is the most energy efficient appliance as per BEE (under standard test conditions and as per the latest BEE regulations).
Note: Above given are the stats considering the AC runs for at least 8 hours a day at a power cost of Rs 7.00. However, the actual cost may vary depending on different factors such as temperature and settings.
4. Inverter Tech:
As everyone is growing smarter, we also wish everything to smart too like Smartphones, Smart TVs and now Smart ACs. Smart ACs provide better and consistent cooling than the regular AC but are also energy efficient. Thus, investment in an inverter AC is worth doing. Here we have noted few advantages of Smart Inverter AC over a regular AC.
Advantages of Inverter ACs:
The compressor keeps running constantly with varying speed depending on the room temperature to maintain the constant coolness.
The Compressor varies the speed depending on the set temperature and cools the room faster.
The Inverter ACs are quieter than non-inverter ACs. The indoor unit works quietly with powerful cooling.
Inverter ACs consume less power than the regular AC as it does not need to frequently run to touch the max cooling. Unlike regular AC, its compressor need not run every time the cooling drops.
You can expect a longer lifespan of Inverter ACs as it has a lesser load on its compressor.
5. Other Useful Features:
Apart from the primary function of cooling, we also love it when we get some extra features which makes it more suitable to choose that particular Air Conditioner. Here follows are some of the other useful features which add-on to an AC:
Anti-Bacterial Filter
Cooling and Heating
Dehumidifier
Auto-Clean Function
Sleep Mode
Cool Coils
Should I buy a Voltage Stabilizer when I buy an AC?
Before investing in an AC, everything should be clear about the increase in electricity billing and other AC related expense. Apart from the billing, another important factor to consider is the potential difference in the electricity. Where all the India based Home Appliances are made to work with the voltage supply of 190 V to 240 V.
However, there are many places in India, especially the overpopulated ones where the voltage is lower than 190 V and thus require a good Voltage Stabilizer to maintain the up and down in the temperature. A voltage stabilizer is also a good way to avoid any internal damage to the appliances due to the voltage fluctuation.
Also, if you have more than one AC in your house, buying a voltage stabilizer becomes a must.
When should the filters be cleaned?
In an AC, filters are the most important part that you should consider before buying an AC. As the technology is improving every day, so does the things made using it. However, as the level of pollution is increasing and it is not safe to inhale the outside smoke from our surroundings within or outside your home.
A filter in an AC is what keeps the outside and pollution away from us, so cleaning the filter is a good way to inhale clean and fresh air inside the room. However, you should not clean the filter on daily basis but sometimes.
For cleaning filters, all you need to do is open the front lid of the AC and you will find the netted fiber sheet, just take it out carefully and place it under the running water tap and keep it under until the net becomes clean. Apart from cleaning the filters, you should also opt for periodic service of your AC in every 3-4 months to keep it maintained.
Which is the best AC brand in India?
As the atmosphere in India is getting hotter and hotter every year, more of the AC brands are making their way to India. But being the best brand means not only providing the high-quality product but the after sale services too.
So, after considering all the factors quality, features, service, costing and more, O General and Daikin are the best consumer AC brands in providing the powerful cooling and excellent service. These are however a little expensive than other brands like Hitachi, Voltas, Bluestar, Carrier or Panasonic but you also get unmatchable performance and quality.
But if you talk about the best brand for service and on-point product pricing, Voltas is the one. Hitachi and Panasonic are two other companies to provide efficient cooling and performance with some add-on features.
Final Verdict
Above is the list of best AC in India. You can buy it from Amazon India. We have chosen the products after considering its performance and value for money. Above you can check our buying guide to know how to choose the best Air conditioner. There are various aspects included which you need to consider like efficiency, star ratings, after sales service etc. If you have any queries comment here.