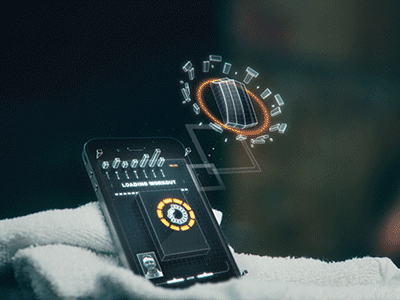 The animation is one of the most exciting advances in the technology, allowing us to be endlessly creative in designing our movie clips, cartoons, comic strips and any more. The animation is the way to create your characters and be creative for either entertainment or education purposes.
We notice an extensive use of animation in our daily life virtually, whether it be in movies, advertisements, presentations or even in classrooms. Doing it is a lot easier than you think with the help of these Animation apps. The only limitation they hold is the imagination of yours.
Also, animation has become more convenient to use than ever before, thanks to the growth of high-performance smartphones. Now we do not always need a laptop or PC to animate; you can do it while you are traveling or you are at some monotonous function. All you need to do is take out your phone, use your creativity on them. Using these apps is as comfortable as spending time on Social Media Applications.
7 Best Animation Apps 
So if you have the skills to create your characters, you have come to the right place. We have the list 6 best Animation Apps for your iOS or Android Smartphone.
1. FlipaClip – Cartoon animation
FlipaClip makes you relive your childhood and expresses your creativeness or professional skills in a much more relaxed way. Draw or sketch your cartoon using frame-by-frame animation. It works just like the old school flipbook but with a modern twist.
Whether you are sketching, storyboarding, animating, or merely playing around FlipaClip offers intuitive tools and is the perfect platform for your creative ideas. FlipaClip is a great and convenient tool to animate your imaginary characters.
Features
Onion Layers
Drawing Layers
Animation timeline
Frames manager
Drawing tools
Text tool
Build animation videos
Share animation videos on popular social media sites
Pressure sensitive pen support
Support for Samsung Spen and Apple Pencil
Add and draw over videos
Brushes (Pencil, Pen, Marker, Highlighter, Eraser)
Insert Text with multiple FREE font options
Verdict
FlipClip is the app to relive your childhood days by creating sketches and animation using inbuilt tools. Download this app from the link given below to get your hands on for a great experience.
2. Rough Animator
Ever wondered about having tools draw digitally. Surely you must have computers but doing that on your hand's tip is something exciting. Rough Animator offers a wide variety of tools, which you can export to Adobe files too for better enhancing.
Overall, the application is blend of features which let the user enjoy. Whether the user is a beginner or professional animator. It is all like traditional hand-drawn animation creator.
Features
Timeline with unlimited layers and easily adjustable timing of individual drawings, for pose-to-pose or straight-ahead animating
 Onion skinning
Preview playback
Scrub along timeline
Import audio for lip syncing
Import video for rotoscoping animation
Custom brushes
Supports Galaxy Note S-Pen and other pressure sensitive devices
Control framerate and resolution
Export animation to Quicktime video, GIF, or image sequence
RoughAnimator projects can be converted to and from Adobe Flash/Animate
RoughAnimator projects can be imported to Adobe After Effects
Verdict
Rough Animator is surely in-app purchase but it offers the too accordingly. Your money won't be wasted on investing in this app if you're crazy for animation and other creative tools. So enjoy the application.
3. PicsArt Animator: Gif & Video
PicsArt is quite a popular name amongst making photography tool, and then they came up with their animation creator and cartoon maker that's simple to use and delivers most functionality. You can easily make cartoon videos, animated GIFs, and funny doodles in a few simple steps. Just doodle, have fun and surprise your friends.
PicsArt Animator is an advanced tool jam-packed with animation specialties like duplicate layers, frames, fully equipped drawing tools, animated stickers, Emoji-Me features, and much more. Moreover, most interestingly you get all of these features for free.
Features
Use animated stickers and add customized movement
Draw frame-by-frame animations
Use animation timeline to scroll through frames
Duplicate, insert, delete frames
Draw your photos and make animated selfies
Draw using advanced drawing and sketching tools
Use multiple layers for complex animations
Control the animation length and speed
Save animations as video or GIF and share to social networks like YouTube, Facebook, and Instagram
Record sounds and voiceovers for your animations
Make your emojis with Emoji Me feature
Add music to your animations
Verdict
PicsArt Animator is the most popular app for creating animation and cartoons as all of its features are free, and moreover, the PicsArt has also been rated as "Most Creative App of 2017" by Google recently. So just download these from the links given below and start creating your characters.
4. Toontastic 3D
Using Toontastic 3D, you can draw, animate, and narrate your cartoons. It is as easy as play even for kids. Just drag your characters around onscreen, tell your tale, and it also lets you record your voice and animations and store it on your device as a 3D video. Toontastic is a compelling and comical way to create interstellar events, breaking news reports, video game designs, family photo collections, or anything else you might imagine.
You can help your growing kid be creative and stand out than everyone. As it has also rated as best animation app for Children and most trusted by parents.
Features
A giant toy box chock full of swashbuckling pirates, transforming robots, nefarious villains, and many more characters and settings to spark kids' imaginations
Design your characters with 3D drawing tools
Add yourself to your adventures with photos and custom colored characters
Mix your soundtrack with dozens of built-in songs
Choose from three Story Arcs for digital storytelling (Short Story, Classic, & Science Report)
Export videos to your Photos library to share with family and friends
An idea lab chock full of playful stories, characters, and settings to inspire new adventures
Verdict
An app from Google for fun learning, especially for kids; as it is being used in classrooms for kids to excel them in creativity.
5. Animate it!
Do animation sketches and poses of the marionette on your tablet or smartphone at any free time.
It is quite easy to use with simplified controls also: by finger touch on a free area, you twist camera, by contact and drag you move the body or its parts. Standard zooms and translates view by two fingers. The app is quite useful for professional animators and students, game developers, storyboard artists and for all fans of animation.
Do you play sports or dance? Then this app is for you. With it, you will explore and understand the right move in a better way. You can also show or teach your children how to make cartoons to make them their own. Moreover, once you are done, just save your animations and share it with your friends.
Features
Creation, editing and opening scenes, containing information about character, the list of clips (up to 4 on each stage) and used land (buildings)
Animation clips creating and editing (up to 32 keyframes in each clip, up to 20 files)
Each animation clip can be played on the spot or edited path. For each clip is set up number of cycles and the amount automatically added in-between frames for smoothness and speed of playback
Poses copy, paste, mirroring and reset
"Ghost" of the previous and next frame enable
Character selection
Skins selection for any characters
Adding user skins (up to 10 png images)
Props selection
Lands (buildings) creation and editing of the cubes
Verdict
Create and edit your animations in your way with this free app and some amazing features to make it interesting like never before. Download this app with the link given below.
6. Animation Desk
Animation Desk is addictively fun and instantly usable. It is the most comprehensive animation tool available that allows you to create animations, drawing cartoons or just some light sketching when you are traveling or want to kill time with some creativity.
The applications for smartphones provides an easy and interactive drawing environment so that everyone can enjoy creating their animated works. You can simply sketch on the screen with your fingers and turn the drawings into animations in just a few steps and find yourself become the creator of your fantasy land.
Features
Friendly and gorgeous user interface
Layers: Create and blend multiple levels of animation in a scene
Various painting tools with pressure sensitivity: Pencil, crayon, fountain pen, three types of brush and eraser
Color selection palettes: Give your works life by decorating it with more than 100 vivid colors
Adjustable size and opacity for the brushes and eraser: Manage every stroke to your liking
Background images: Animate your ideas with ease by inserting your favorite picture as the static background
Onion Skinning: See an overlay of adjacent frames
Four sets of frame rate supported: The smoothness of your animation depends on the frame rate, and you can choose from 3FPS to 24FPS (frame per second).
Easy file management: Create and manage files under the thumbnail mode
Powerful frame manager: Editing, copying, moving, deleting frames is like a summer breeze
Verdict
Just two of your fingers are more than enough for this app, create or sketch animation and cartoons in your way with the inbuilt tools and features given. Download this app from the link given below.
7. Stop Motion Studio
Create beautiful stop-motion animated movies anywhere instantly on your device. It has almost every features/tool you need is right at your fingertips. No computer needed. It is straightforward to use, deceptively powerful and insanely fun to play and create animations with. Create unbelievable movies your friends will appreciate or share it with the world on YouTube, Facebook, and other social media sites.
Features
Overlay mode to show you the differences between frames for precise control
Grid mode to position animated objects more easily
Ability to use the volume button on your device to capture images
Integrated movie editor with frame-by-frame preview at different speeds
Cut, copy, paste, delete and insert frames at any position
Automatically capture frames with an adjustable time interval feature
Zoom in and out on the timeline view, so you never get lost, even if you have hundreds of frames open
Fade your movie in or out for a professional look
Create movies in Ultra High Definition with four times the resolution of Full HD
Import pictures from your photo library into your movie
Remote Camera: Get a new perspective! Use your iPhone, iPod or iPad as a remote camera connected via a Wi-Fi
Movie Effects: Choose from seven amazing effects to give your movie an extra-creative professional touch
Green Screen: Change the background of your scene to make the figures you capture fly or appear anywhere you can imagine
Rotoscoping: Import video clips and create stunning animations by painting over it.
Themes: Choose from 28 amazing theme and text cards and 30 different front and background images
Record sound or add music to your creation
Export and share your animation in multiple formats
Verdict
Stop Motion Studio is a full-featured app with some unique features only available on our laptops and PC. Download this app from the link given below and do all the amazing things and impress your friends.
Wrapping it up
With the list of these best Animation Apps, animating and creating your favorite would have never been this easy. All of these apps are free for download but have in-app purchases for using some premium features. All of them hold some unique features similar to ones available on your Laptop or PC.
I hope you would have liked our effort to bring you the best Animation App of the current year for iOS and Android, do share it with your friends and family; so that we could keep coming up with few more articles daily. Thanks for reading. Adios!
Edited By- Anushka Ranka