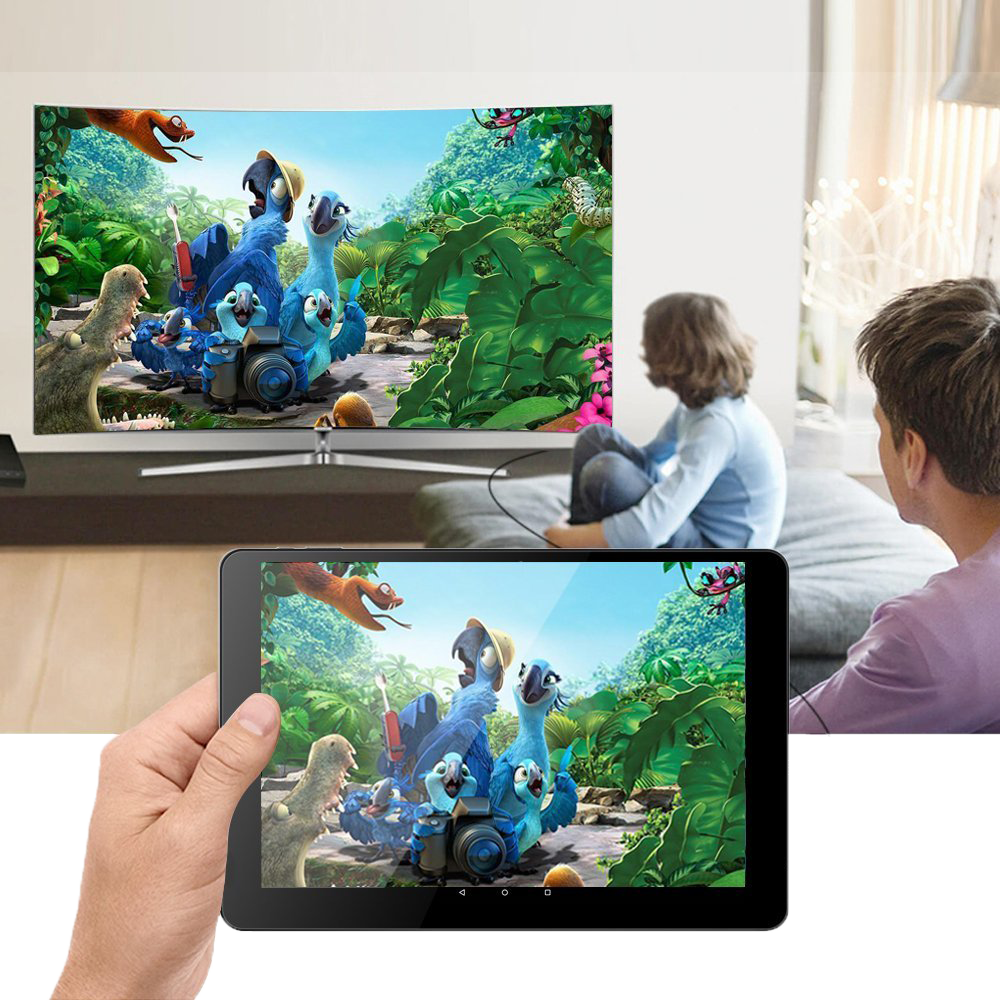 Best Chinese Tablet
We are comparing top 10 Chinese Tablets for you!
Are you a gadget lover? Are you living online most of the time? Do you find everything on the internet? Is your mobile phone is not performing accordingly? Then it's time to change your gadget. We all know that mobile phones do not have a good specification to surf internet rigorously. The mobile phone lacks high RAM and high-quality processor so if you want to surf the internet without any obstacle, then you must have proper gadget for this, and that would be TABLET. Tablets are designed specially to surf the internet to the extreme level, having the excellent quality of RAM and processor.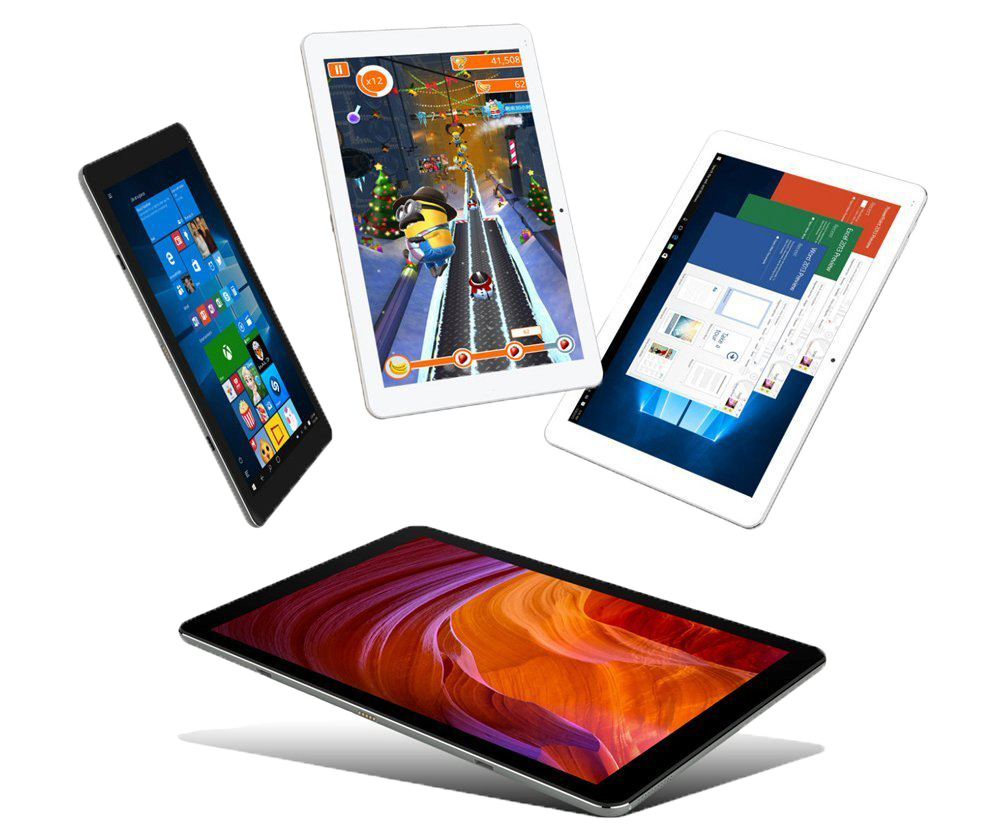 We'll help you to choose the best tablet according to your usage!
There are lots of tablet in the market with different specification and with the different price. You have to choose the best tablet according to your usage with the minimum cost. We are having lots of tablet company in the market, but they all of them are not good for sure. They sell mobile specification tablet with the bigger screen only. So you have to aware what you are buying and is it cost effective or not.
For your help here are some of the best Chinese tablets with some good specifications.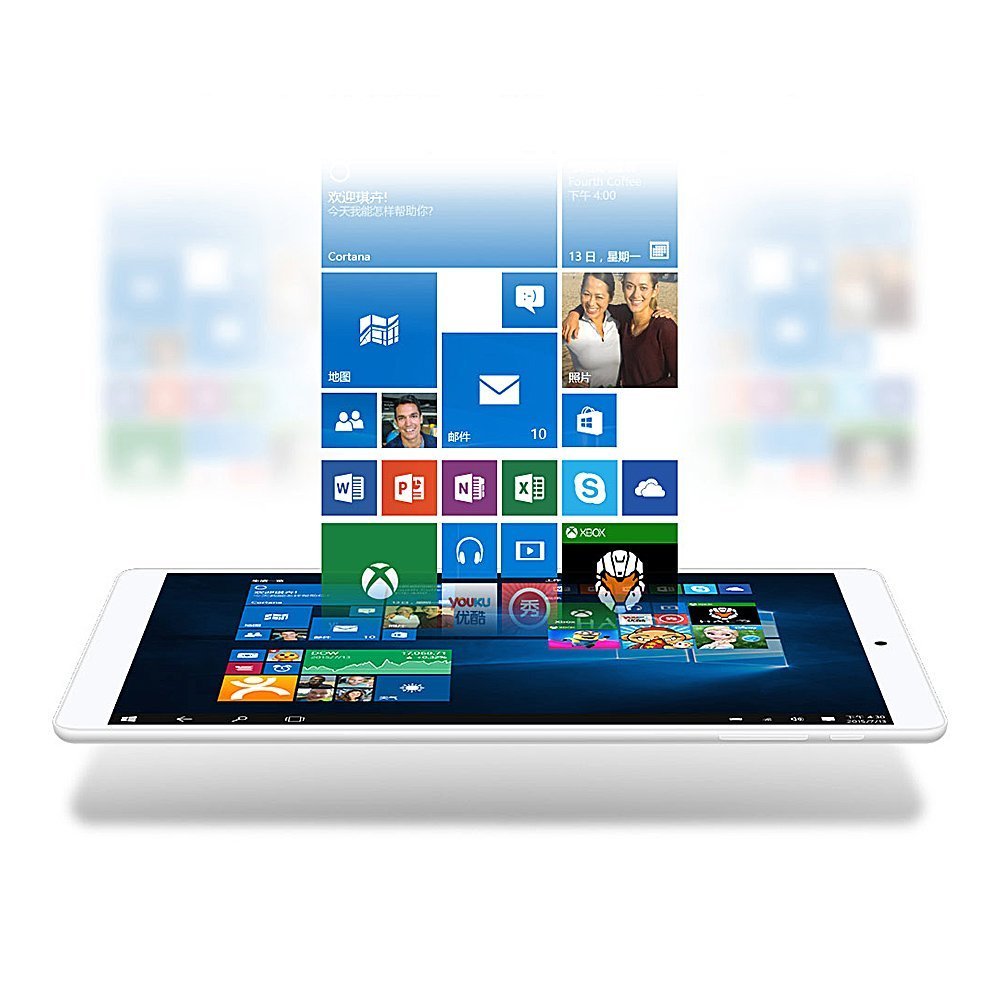 Best Chinese Tablets Summary:
Food
Screen Size
OS
Prices
12 inch
Windows 10

Android 5.1

Check prices
8 inch
Windows 10

Android 5.1

Check prices
10.1 inch
Windows 10

Android 5.1

Check Prices

Features

Intel Cherry Trail Z8350 ( Intel Atom-X5 Z8350 ) 64bit Quad Core 1.44GHz
Intel HD Graphic Gen8 500MHz processor
4GB RAM DDR3L memory
eMMC 64GB ROM
The 2160 x 1440 IPS display
HDMI port
Supports 1080P
Bluetooth 3.0.
11000mAh battery

Main features

Here it is the best tablet in this section which is known as Chuwi Hi 12. It is built in with the 12-inch display with a 2160 x 1440 pixels resolution, a quad-core Intel Cherry Trail processor clocked at 1.44 GHz, 4 GB of RAM and 64 GB space of internal storage. It has the dual-boot configuration you can use either Android 5.1 or Windows 10, so you can switch between them as per your need. This is the best tablet by China so far. It costs $279.99.

Design and Dimension

Chuwi Hi12 has 12-inch display with Capacitive (10-Point), IPS screen type with an impressive resolution of 2160 x 1440. It has dual camera both are of 2 MP.

It comes with size of 11.7 x 8 x 0.3 inches; and weight 4.1 pounds

Compatibility

It is equipped with two operating system Windows 10 + Android 5.1, and you can easily switch accordingly.

Overall

This is the top Chinese tablet it's amazing battery backup and high speed processor deservers 5 out of 5 rating. According to overall specifications and build quality at this price range you can find any good Chinese tablet for sure so the overall rating of this tablet is 10 out of 10.

PROSWhat we liked

Faster than other tablets

​

HDMI output

Faster data transfer with new technology

Full HD screen

3D gaming experience

11000mAh battery

CONSWhat we didn't like

2. Teclast X98 plus II – 2 in 1 Tablet PC

Check Prices

Features

Quad-Core Intel X5 Atom 64-bit
2G DDR3L RAM
32GB eMMc storage
8-inch Retina Full HD Screen Display 1920*1200 resolution
Android 5.1 dual boot
Windows 10
Dual cameras: front
2.0MP /rear 2.0MP. WiFi
Bluetooth 4.
4000 mAh powerful battery

Main features

On number three we have Chuwi Hi8 Pro. It has the 8-inch screen with the resolution of 1920 x 1200. It generates power from a quad-core Intel Z8300 processor 1.44 GHz Frequency, 2 GB of RAM and 32 GB space of internal storage. It has two operating systems like most of other tablets, but it cost less from most of the dual boot tablet. It is available in price $109.99.

Design and Dimension

It comes with dimension of 8.3 x 0.4 x 4.8 inches and has resolution of 1920*1200 pixels

Compatibility

It comes with dual boot and dual operating system windows and android.

Overall

As per the camera concern I can give it 4.5 out of 5 points. Processor of this device is very fast and for that it deserves 4.4 rating. The overall features and build quality rate this tablet 9.2 out of 10.

PROSWhat we liked

Full HD display

Dual boot and dual operating system

HDMI port

Cost-effective

CONSWhat we didn't like

Heating problem after excessive usage
Small Screen size

4. Teclast X80 Pro – Best Tablet under Budget

Check Prices

Features

10.1-inch screen
Full HD 1920 x 1200 WUXGA resolution
64GB eMMC storage
4GB DDR3L RAM
Up to 128 GB Micro SD card support
USB type C port for fast data transfer purpose
6600 mAh battery power
Dual boot system
Highly efficient Intel Z8300 1.44GHz processor.

Main features

CHUVI Hi BOOK having an excellent and attractive design with the decent specification at the decent price if you are looking for a functional and stylish tablet then you should go for this. It is appropriate for personal use and available on Amazon with price of $189.99

Design and Dimension

CHUVI Hi BOOK is perfectly designed for personal use. It is a 10.1-inch tablet with 1920×1200 resolutions for the better experience. It is sleek in design for easy handling and attractive too.

CHUWI HiBook comes with the size of 10.3 x 6.6 x 0.3 inches.

Compatibility

CHUVI Hi BOOK is working on the operating system of Windows 10/Android 5.1. Dual Boot 2-in-1 Tablet

Overall

At this price range CHUVI Hi BOOK tablet is always the best option for you if you are looking for a budget friendly Chinese Tablet. When the thing comes to battery I can rate 4 out of 5. As per the memory concern its 3.5 rating so overall 7.5 rating out of 10 for this tablet.

PROSWhat we liked

It comes with exquisite and sleek design

Dual boot system

64 GB internal memory to save essential files

Intel processor

Easy to switch between both operating system

CONSWhat we didn't like

Available in only one color
2mp rear camera and
Poor WIFI
Poor battery backup

Hope you Find the Best Suitable Tablet For You…

So, here is the list of most probably top 10 tablets by Chinese producer available on Amazon and gear best.  You can easily choose one of them as per your requirement and usage and budget. Whether you are a student or an MNC worker or you are buying it for personal use you can rectify your search from this list. Some tablets have specification for gaming, and some are good for watching movies. So as per your requirement you can buy any one of these tablets at a reasonable price. So just go for the best tablet which can fulfil your need.