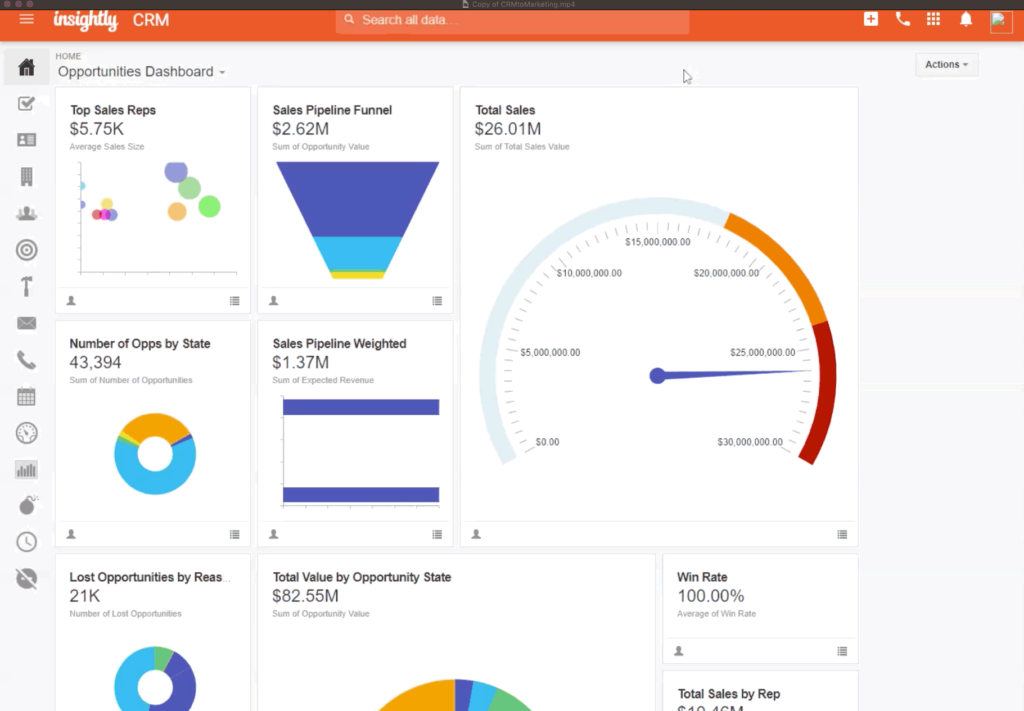 What is Contact Management Software?
To put it simply, contact management software is the digital version of a telephone directory with a lot of functions that make marketing simpler, easier, and effective. 
These software databases include more than just contact names and phone numbers. You can store addresses, last interaction, requests, messages, custom filters, and a lot more. This software will give a great boost to your B2C or B2B customers.
How to Choose the Best Contact Management Software?
It's a simple question and yet tough to decide. First and foremost, any choice that you make depends on your business. Have a look at some factors that you can consider:
Automation:

In layman's terms, everything needs to be done by the software and no or minimal human intervention should be required.





Automation has various uses, for example recording a log of call or email conversations, maintaining customer feedback, reviews, and other info with respect to every transaction or conversation.





If your business handles thousands of conversations each day, it is advisable to have automated contact management software.

Integration:

For those who need automation, integration means the ability of the contact management software to work alongside the software or email that you use.





Before you purchase any automated contact management software, make sure that it has integration support for the software and services that you are using.

Customization:

Every business has its requirements. You may sell a product that has a lot of variants, and maybe a customer prefers only a particular one. If the software stores this detail, it will be handy the next time you call them.





If you need special fields of data to be stored by the software, make sure that it supports customization. In this way, you can ensure a more precise database. 
5 Best Contact Management Software
Based on the above factors, we recommend you to try out this software as we expect them to fulfil all your expectations:
1. Insightly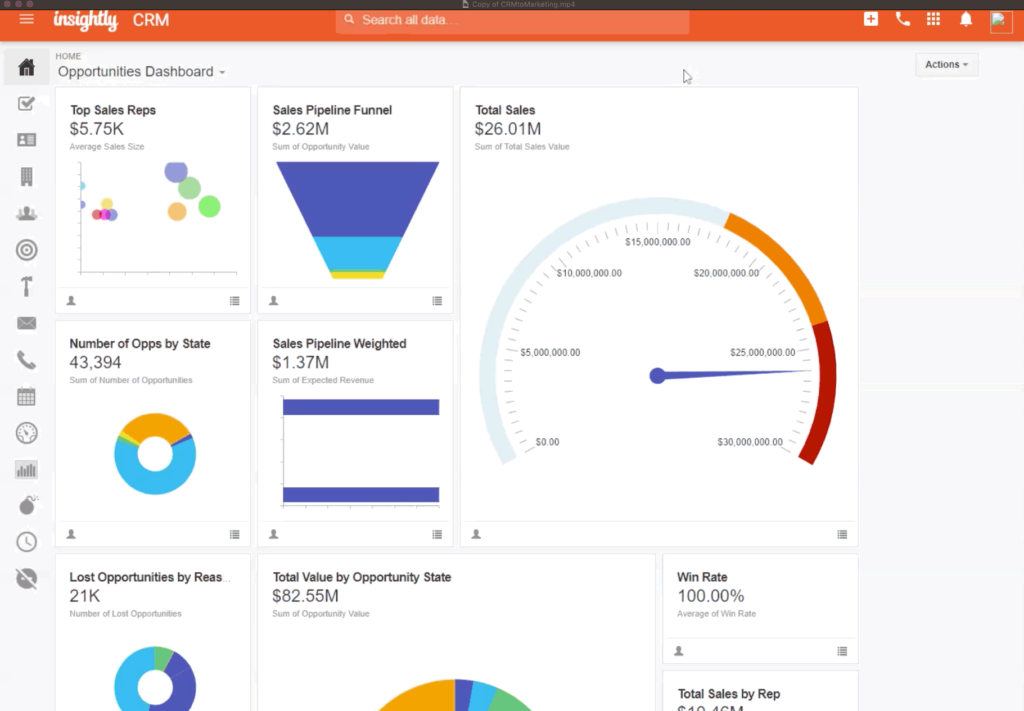 Praised by many for its powerful automation capabilities, Insight could very well be the best contact management software. It helps in tracking potential sales activity on your leads.

Used by many top leading companies around the world, Insightly can be your best choice if your office requires a lot of automation. Moreover, it can also link emails and other records to the contacts present in your database for easier access.

Pricing: For CRM, it is priced at $29, $49, and $99 for plus, professional, and enterprise plans billed annually.Check Site Link: https://www.insightly.com/
2. Bitrix24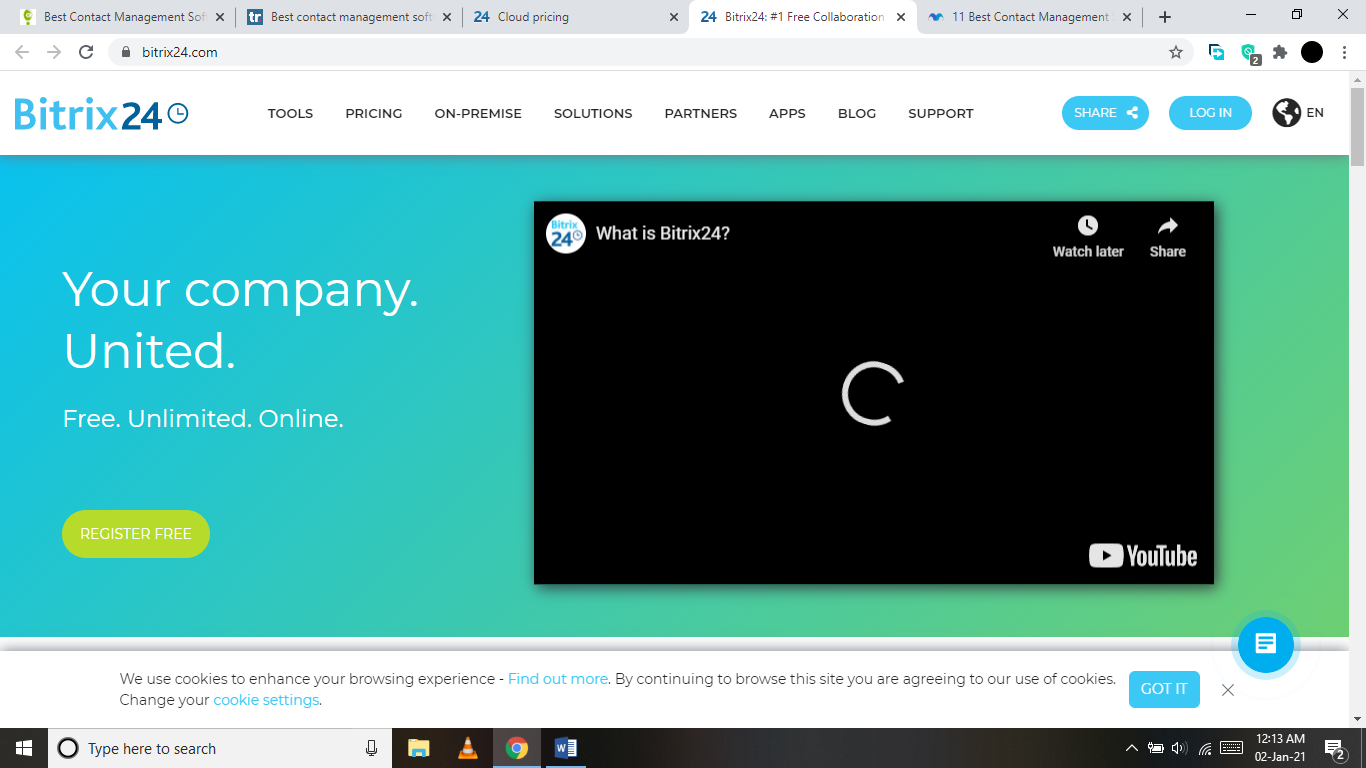 Bitrix24 offers a free starter business tool that lets you use most of the basic features for free in limited functionality. It has a diverse range of tools that are certain to fulfil all your needs.

The CRM tool includes collaboration between different users, telephony, scheduling, instant messaging, project management, document management, and even HR tools that are focused on sales funnel and pipelines using a range of automation features.

Pricing: The standard business tool is free to use. The special plans range from $19/month to $55/ month, while the Business plans are priced at $79/month and $159/month for Standard and Professional versions respectively.Check Site Link: https://www.bitrix24.com/
3. Zoho CRM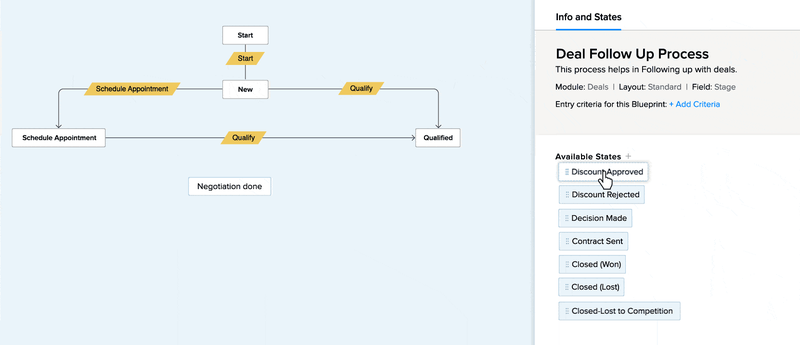 Zoho uses artificial intelligence (AI) to help you maintain all your database records. Zoho is focused on providing ease of use to the user. It has its virtual assistant called Zia Voice that helps in querying the desired info.

Zia can be accessed using your smartphone. You can use Zia Voice to perform a variety of activities. These include retrieving information and updating accounts and analyzing records.

These statistics indicate the leads that are likely to be closed, and the ones that might be slipping away from you.

Pricing: Zoho charges you on a monthly basis at Rs. 1080 for the standard plan, Rs. 1800 for professional plan, Rs. 2700 for enterprise plan, and Rs. 2800 for ultimate plan.Check Site Link: https://www.zoho.com/in/crm/
4. Agile CRM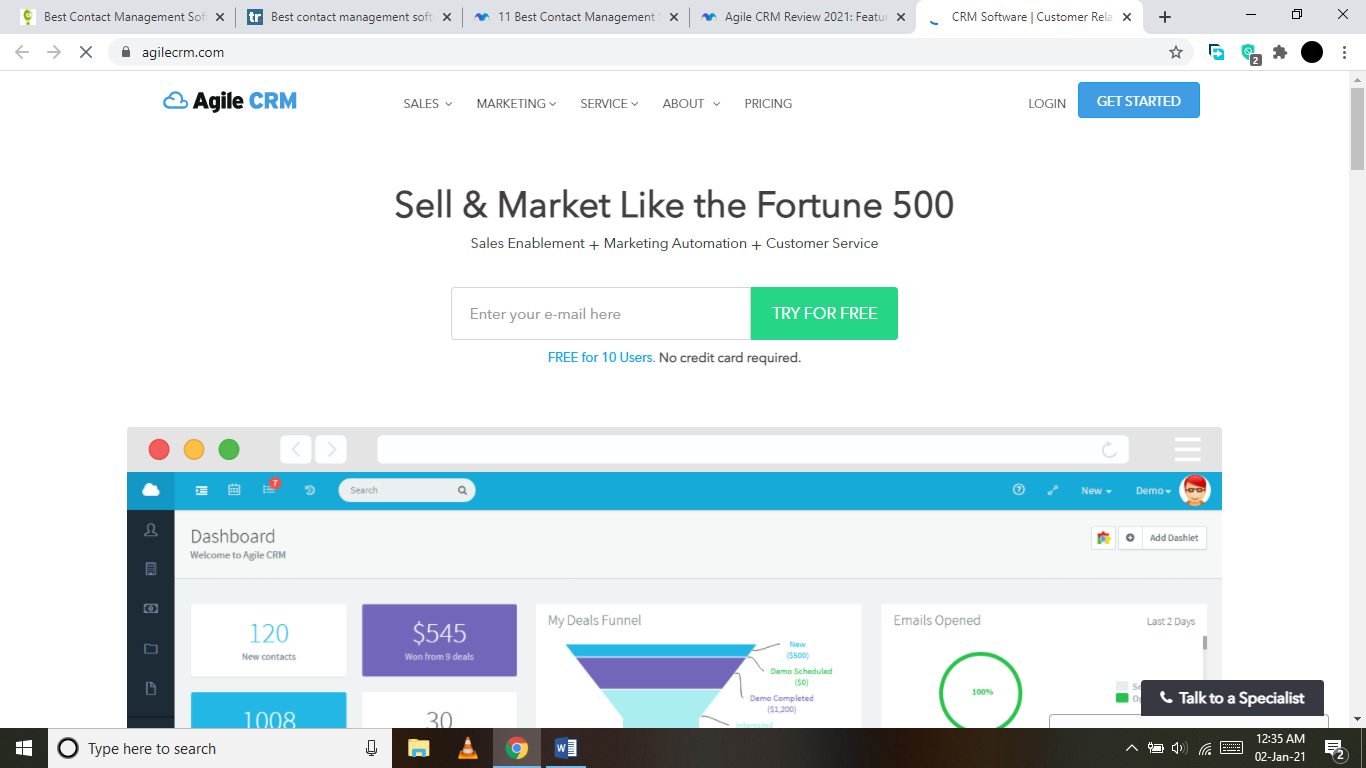 Designed for small to midsized companies, Agile CRM helps you run your business like Fortune 500 companies. Free for 10 users, Agile CRM offers a variety of tools that can be used to enhance your business.

To help your sales team get a personalized experience with the customer, Agile CRM offers a 360-degree contact view. This view places all the information about a contact on a single page. You can also build contact profiles with multiple input fields.

Pricing: Agile CRM is free for up to 10 users with basic functionalities. It charges you $14.99/month for the Starter pack, $49.99/month for the regular pack, and $79.99/month for the enterprise pack.Check Site Link: https://www.agilecrm.com/
Close Contact Management Software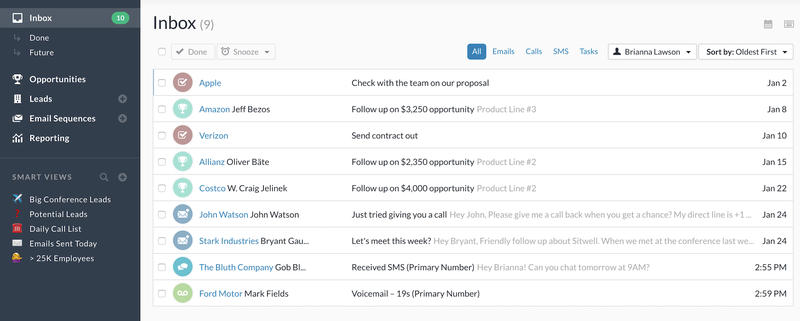 Close has multiple impressive automation features that help in lead generation for the sales team. It features a "Daily Call list".

This list contains details of the clients that you need to call for closing sales. It also provides relevant data of the customer to help you with the process. It features automatically scheduled outgoing calls for easier operations.

Pricing: Close charges you $25 per month for the starter pack, $65/month for the basic pack, $95/month for the professional pack, and $145 for the business pack.
Check Site Link: https://close.com/
6 . Hubspot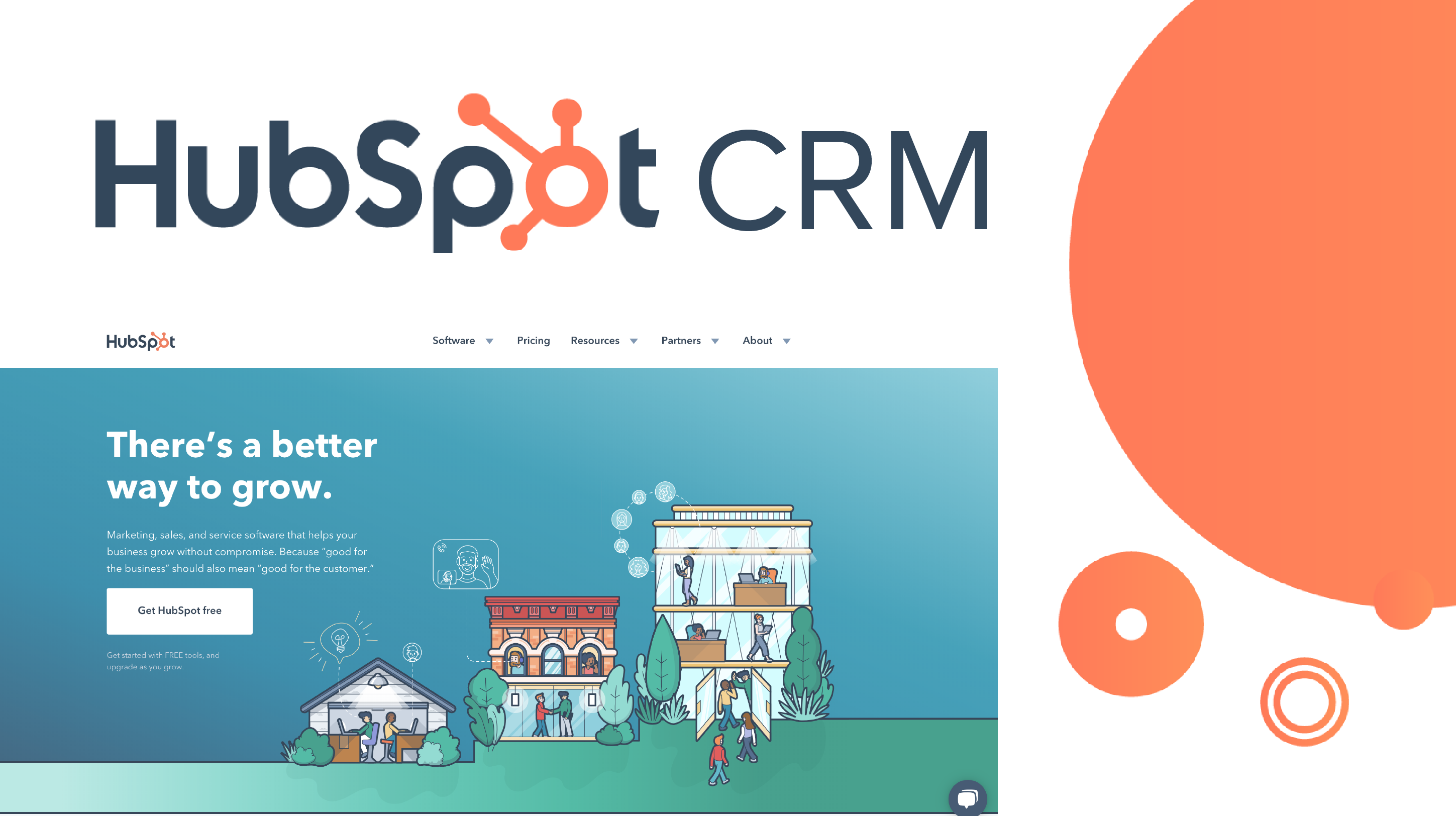 Built by monitoring even small and minor details, Hubspot CRM is the proud winner of many prestigious awards in the CRM category for small businesses. It helps to free up your precious selling time by managing your data, logging emails, and recording calls.
With the filters, separate out all the potential clients that may be lead closing. For emails, you can choose from the many provided templates or create your own.
Pricing: Hubspot charges you $45/month for the starter pack, $450/month for the professional pack, and $1200/month for the enterprise pack.
Check Site Link: https://www.hubspot.com
Conclusion:
We are confident about the effectiveness of the above-listed software. We have tested them ourselves, and even contacted businesses that use them for reviews. We recommend you to choose the best contact management software depending on the scale of your business. Moreover, ensure that the software meets all your requirements and has room for additional support. Follow us for more such latest guides.