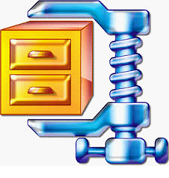 WinZip has been serving the regular technical needs of all the computer users. It has created a brand image for itself, supporting the users to minimize the file size or send through mail, a collection of files. Popularity of the tool has been outstanding, for two reasons. Firstly, it has been the only tool for quite some time to support the actions and secondly, the performance of the tool has been flawless and outstanding for required features. Now, there are many alternatives to Winzip in the market that can replace the tool and work both for computers and smartphones. Here is the free winzip alternative with all the features.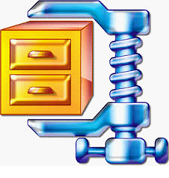 Best Free WinZip Alternatives
7-zip – Compression ratio of this zip tool is excellent. It can normally compress the files by 10 percent. If you can store and send files in 7z file format, it has the ability to compress files till 70 percent of the actual file size. However, you can also store files in the general zip formats, like *.rar, *.zip and others. It is compatible with windows 7 and onwards.

B1 free archiver –This tool is having perfect professional interface. Excellently designed tool can be accessed through the downloaded tool or can be zipped or unzipped online. Moreover, the tool is free with some ad-support. Save files in all common file formats, including zip, rar, b1 and 7z. It is also available for Android and linux operating system.

Extract now –This is one of the best tools, if you are using windows XP. Other performance of the tool is same as that of the popular tools. It can compress the files and can be attached in mails easily.

JZip – It is another tool that is fit for all window versions. Compression of the files is average, but the files is of same use with all popular extensions. It can easily be used for your desktop use. You can store the files in the form of rar or zip.

Pea Zip – This one is having interactive interface, similar to that of a folder. The folder view style of the tool makes operation, like zipping or extraction easier. Simple copy-paste the files to extract them. You can use them in all windows versions.

Hamster Free zip – This tool is having excellent zipping capacity, where you can compress files to half of their size. Adding files to the zip and optional compressing style in this freeware makes the tool so special.

BandiZip – This tool is having an interface, similar to that of torrents downloader. It is easy to operate and ideal for compressing files for all types of windows versions, including XP. The perfect alternative of WinZip is having excellent additional features to support your tasks.

Zip Extractor – This one is a chrome app that is going to extract the files to google drive. Excellent function of the tool makes it a perfect alternative to the traditional WinZip tool.
All the above mentioned tools are supported in a particular set of OS. However, WinZip itself is supported only in Windows. For android, there is need of different software. Just use the freeware and find the difference in compression and extraction.