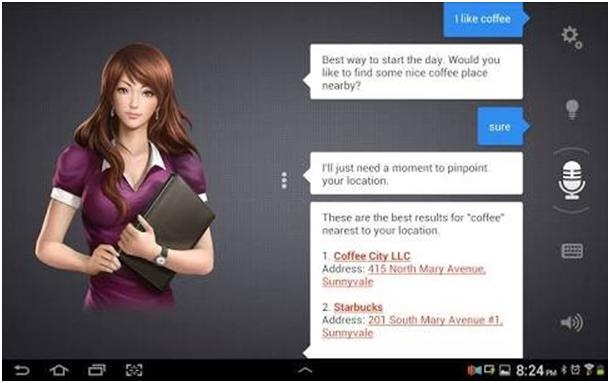 Most of the Apple users are quite a fan of Siri, isn't it? After all, who doesn't love to have a virtual assistant for themselves! However, the use of Siri isn't of prime importance to all while for some it is a major way of life. Generally, people after having used Siri come to know how useful and effective an app it is for your virtual assistant.
Android Smartphones are the nearest to what iOS has to offer. Google Now is one thing which people really love; however, there is better to Android phones than that. Here I am listing for you some of the best alternatives for the virtual assistance app Siri!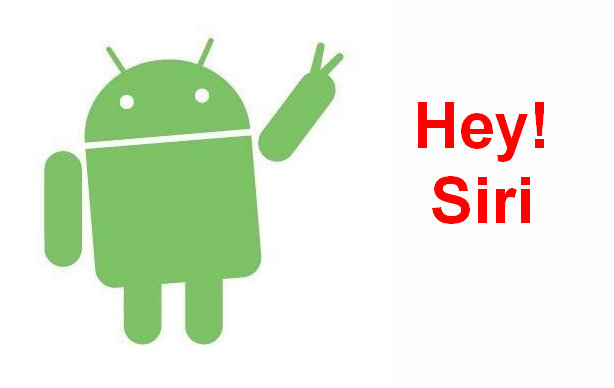 Before you actually get to the list of best Siri alternatives for Android, let me tell you in short what Siri Virtual Assistance app is. As the name pretty much suggests that it makes using your iPhones and iPad little easier with the instructions and tasks it performs. Siri basically allows you to search the web for information, send messages schedule meetings, make calls, check up the weather info, etc with just one command from you. Now that is something, isn't it?

Let us have a look at the Siri For Android:

Best Siri Alternative Virtual Assistance App: Siri For Android
1. Assistant (Siri Alternative)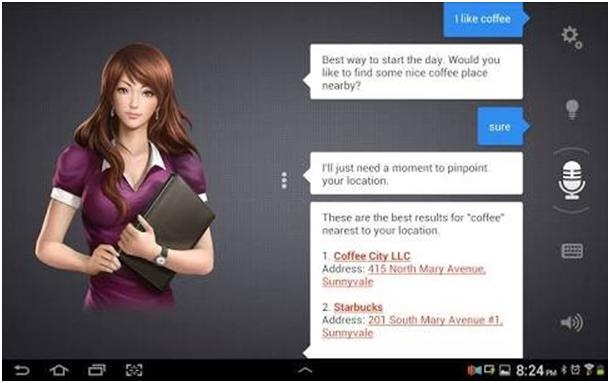 This is probably one of the closest to the virtual assistance app- Siri. It is the most accurate and almost an identical version of Siri with the functions and tasks it can perform. It is capable of making phone calls, sending messages, set up a meeting, etc. The app has great voice recognition capabilities and hence it also allows you to navigate through the maps. In short, it is nothing but a replica of Siri Virtual assistance app.

And guess what? It is available for free! Just go to the Link and download it right away!

2. AIVC (Alice)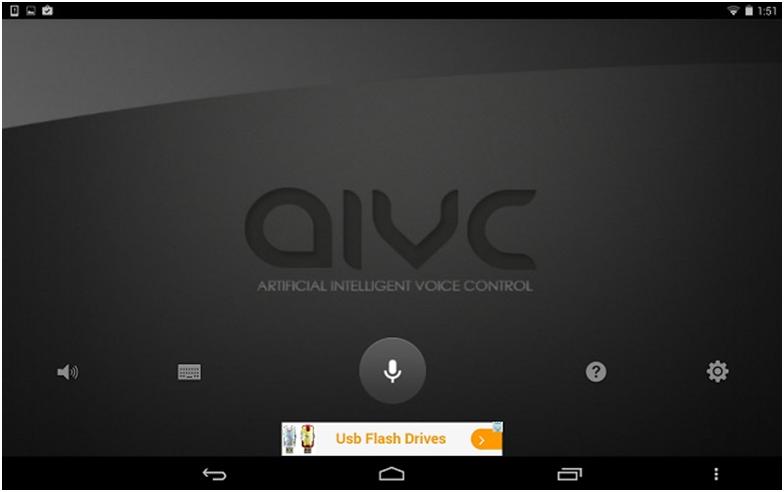 Now, this is something I am sure most of us will love. This virtual assistance app is indeed one of the best Siri alternatives, not because it performs all the basic functions that Siri does but because you can as well customize the commands here.
Apart from making calls, setup alarms, meetings, send messages, etc; the app also has an extensive feature of picking up new commands as you lay out a set of instructions for each of them. You simply have to define what is to be done when a particular command is given and AIVC (alice) shall perform it for you.

You can keep adding commands on an everyday basis and Alice will keep up to date with it. All you queries and questions shall be answered well once you have an active data connection.

3. Skyvi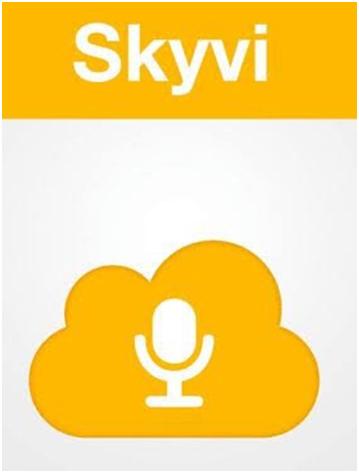 Using these virtual assistance apps can be quite a task if the user interface hasn't been nicely defined. Skyvi is one the best virtual assistance app on Android with its user-friendly interface and simple outlook. Skyvi is again an ideal Siri alternative as it can perform all that Siri can do; at the same time, it provides to you a smooth user-friendly environment.
The app is available on Google Play for free; however, it doesn't help you with the news (unlike Assistant) which could be a possible drawback for some people out there. All in all, it is a great app to work with! Visit here

4. EVA Free – Voice assistant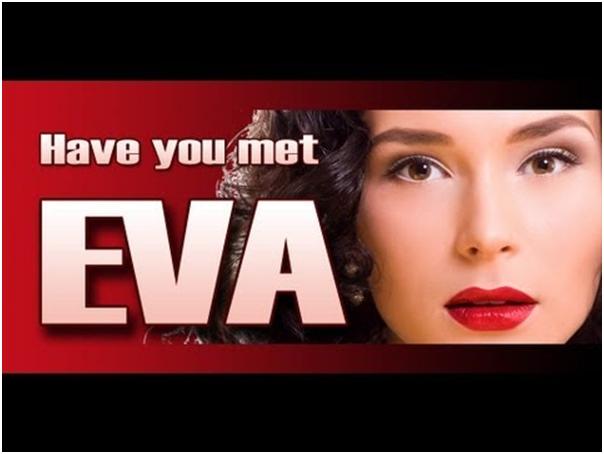 EVA is yet another amazing alternative to Siri as a virtual assistance app; however, one problem that you might face with this is the fact that the interface is a bit of a complication. Once you have used the application, the app shall not cause any problem; but for the newbies is can be a task to understand the entire functioning of the app.
One of the best things about EVA free is the quick response to all your questions. In addition to that, the app also has a set of instructions for you to make using the app a little easier. There is a tutorial for every feature on EVA!
The full version for this Siri alternative is a paid app; you can use the EVA Free for 28 days after which you will have to purchase it.

5. Dragon Mobile Assistant

Dragon mobile assistant is more of a twin to Siri than an alternative app for Siri. The app can perform almost all the activities that Siri does, leaving aside the occasional comebacks that Siri gives to you. in addition to basic calling, texting, etc; the Siri app also allows you to look up for a restaurant downtown even though it is far far away from where you are.
You ask the question, and you get a straight answer. That is it about Dragon mobile assistant! Moreover, it is available for free!

6. Jarvis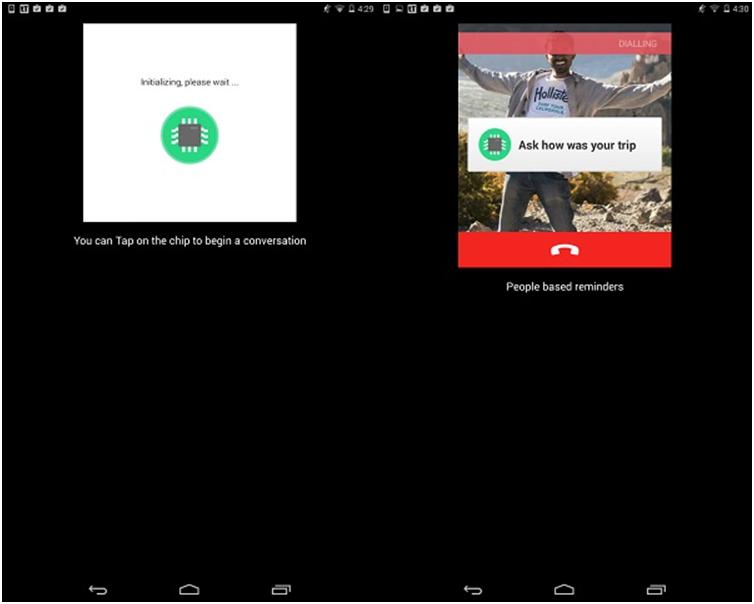 The very fact that the name of this Virtual Assistance app is Jarvis might draw attention of many people out there. Though this is nothing close to the Jarvis from Ironman, but is might be the coolest Siri alternative you will come across.
The basic functions remain the same; in addition to that you can also turn on your Wifi, or a flash light and other similar settings of the phone with just voice commands. Jarvis is one of its kind and I am sure you will love it!
No more eyeing an iPhone for the Siri app; you can have your very own replica! These are the best alternatives to Siri and I am sure you have your heart set on at least one from the list above.
Your quest for a Siri-like app on Android ends here! You can try a one or two from these and use the one that best suits your needs. That was all about best Siri alternative Virtual Assistance App for Android! Now you have your own Siri for Android which shall function similar to Siri or may be even better!