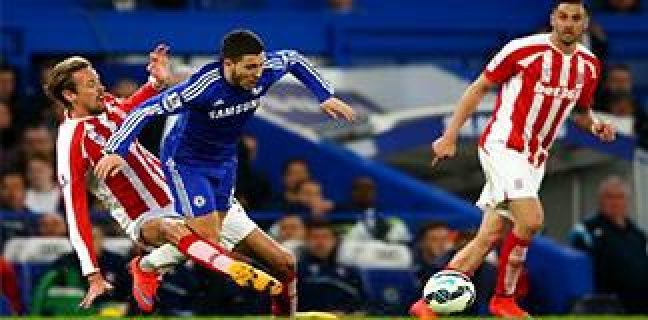 There are more than 1000 physical games available but there is this one game which scores the highest number of followers all around the world. Soccer!! yes, there is no reason ever to hate this game even tough you might not know how to play but there are some die hardcore fans out there who love with game.
Many countries like India who doesn't have a football team has more football fans than cricket. Soccer is also known as football but there is the difference between soccer and American soccer. American soccer is a form of rugby which is nothing like football.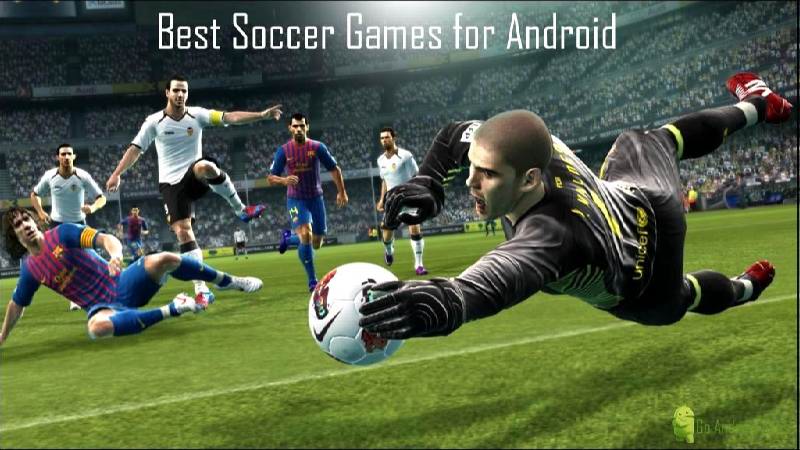 With the launch of android and availability of almost all genres of games, it made things easy for football lovers. Playing football on PC is completely different than playing on an android device it is much more simple and doesn't load the device also. For a fun factor, there are some funny football games too. So if you do love playing football games on android then we have some of the best soccer games for android which are completely free you can also opt for paid version if you wish to. But all the soccer games in android that we will be covering are with great graphics and sound quality with limited file size.
Top 6 Best Soccer Games For Android and iOS
1: Stickman Soccer [ Android/iOS]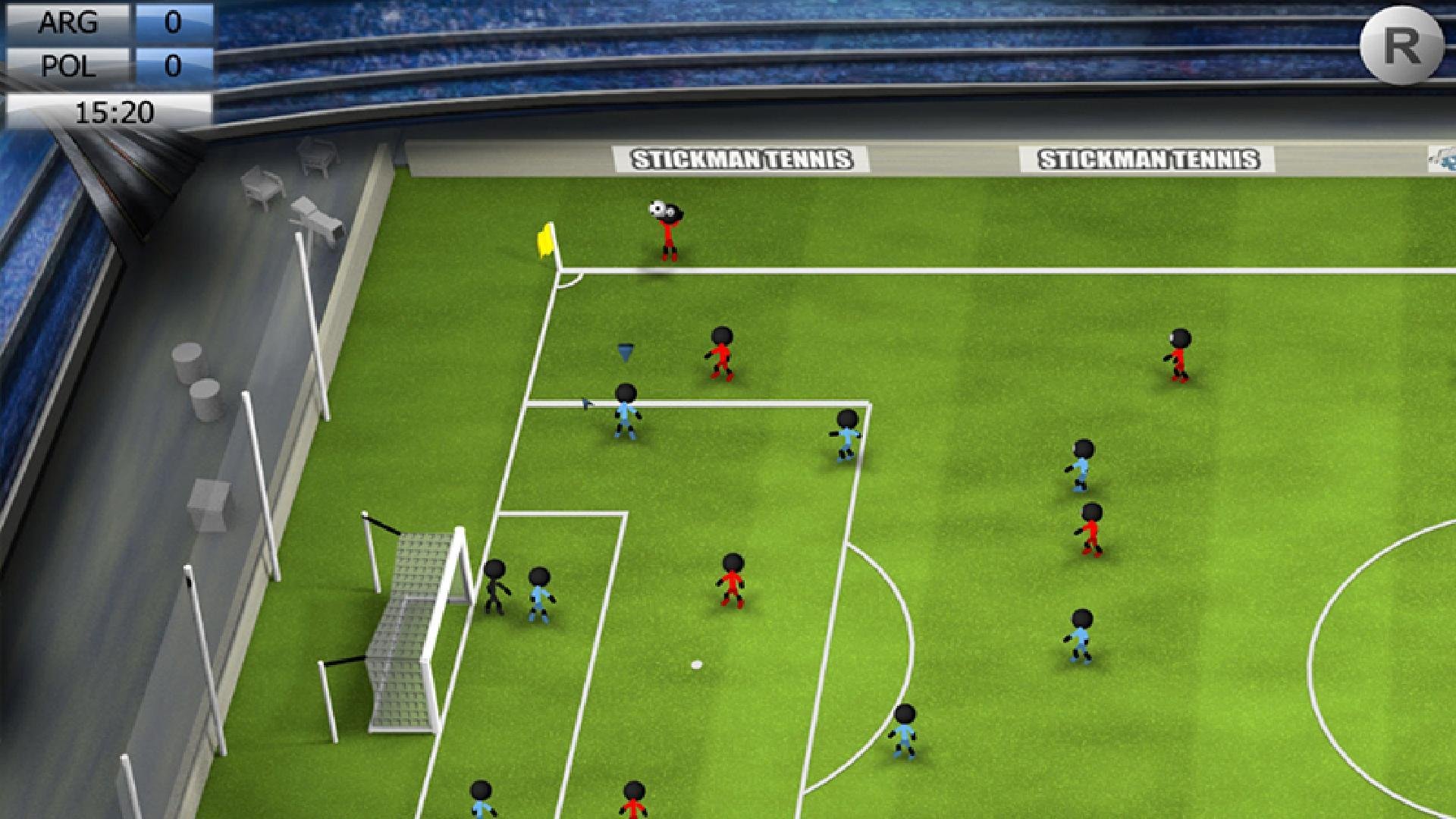 With the file size of 90.1 MB it is a pretty good game and why we are putting it on number one as it is much less realistic where you don't have the real players name like FIFA with dedicated team members much more molded into a European league.
The best part of this game is that it is fun to play with not many penalties included its developers have reduced the start/stop time of a game cause most rules are thrown out of a window. A penalty is given only when you are in the penalty box so it happens less. With some limited numbers of rules thrown in like penalty kicks, fouls, headers, long passes and corners introduced by its developers has made this gameplay to go smooth without any interruptions.
Let us explore some of its attractive features. You can choose to play the game from these available options which are training mode, seasons and quick game. You can also challenge in for the complete season. Various stadium designs and configurable game time strikes it flexibility towards changing the look of the game. You have options for automatic and manual running. It is pure soccer in action where you can also connect with your friends to play.
2: Dream League Soccer [ Android/iOS]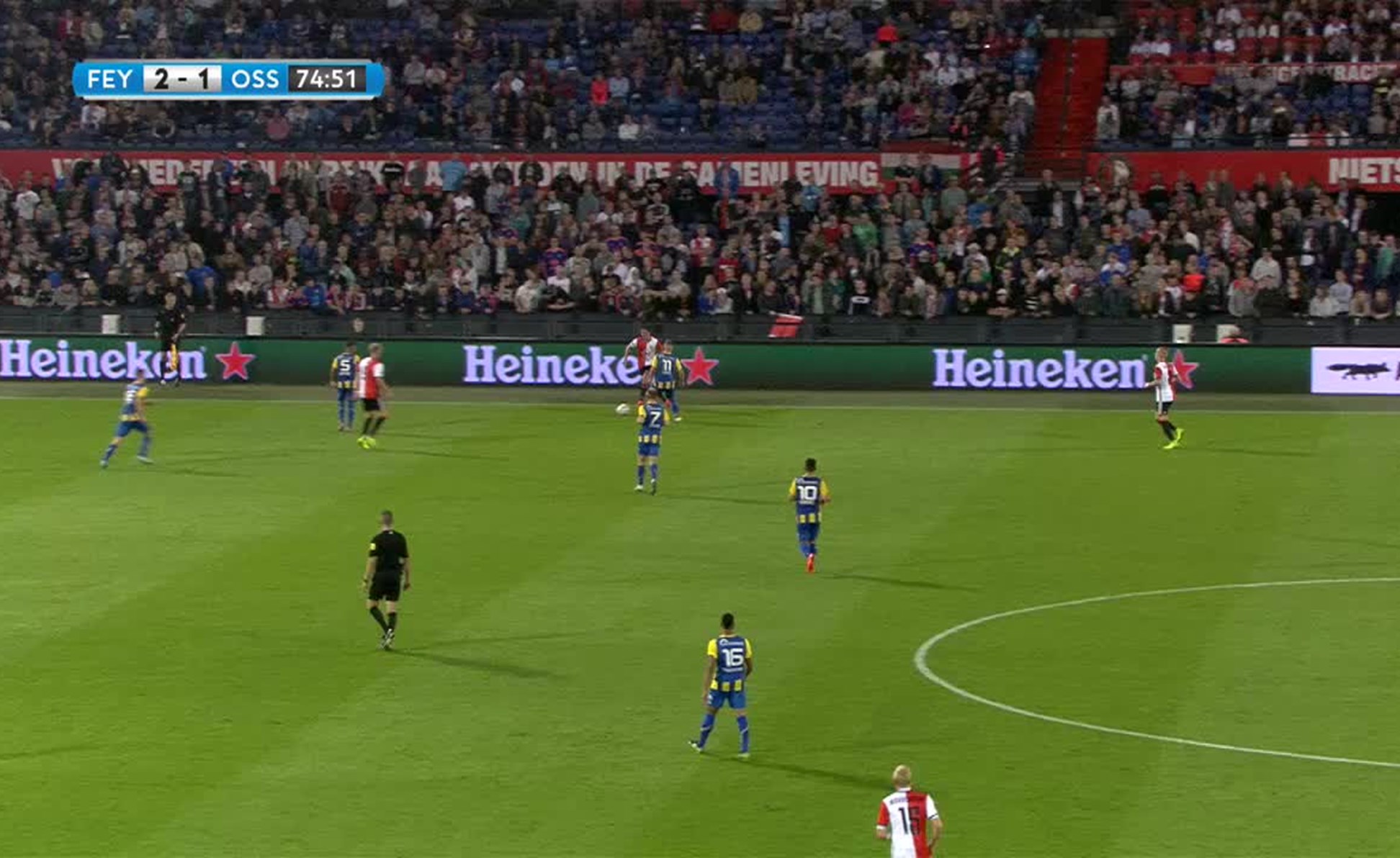 This is again a very competitive entry in series of soccer games. With its latest version and more realistic gaming theme, it is gaining its position moving towards number 1. This game brings you the opportunity to build our own powerful football team on earth. This particular idea is tempting enough to create a passion amongst gamers. Even you can create your own stadium with available options of the game.
Moving towards its features which makes this game a hit. First and the greatest advantage is that your can choose top players of your won choice from different teams to make your own dream team. It's smart tactical AI completely creates an addictive environment adding challenges for players.
You can also go global in this gameplay. Where your team can compete with other teams created by other players all around the world and have an exciting adventure of soccer gameplay. It has over 7 cup competitions and to work your way through it provides six divisions. Great animations and soundtrack add stars to this game.
3: Ultimate Soccer Football [ Android/iOS ]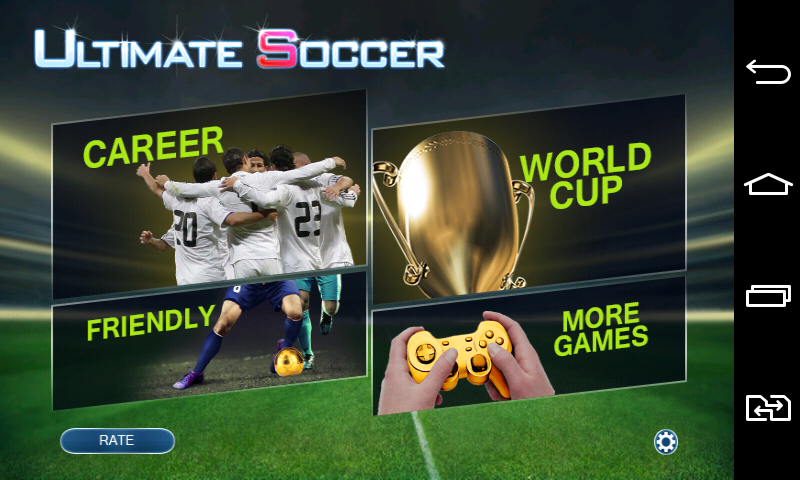 If you don't feel like setting any kind of records and you want to play a casual football game then this is a great choice. It is just another soccer game which completely looks like any other soccer game in android play store.
This is not a normal strategy game where you need to plan all your moves together but this game takes you directly towards stadium where you can start playing this game directly even by using some simple controls  If you want to control your complete team then you can use manage option to train your players and plan accordingly.
Ultimate Soccer is a perfect football simulation on mobile where you get smooth and clear animations which some interesting soundtracks.
4: Head Soccer La Liga 2017 [ Android/iOS ]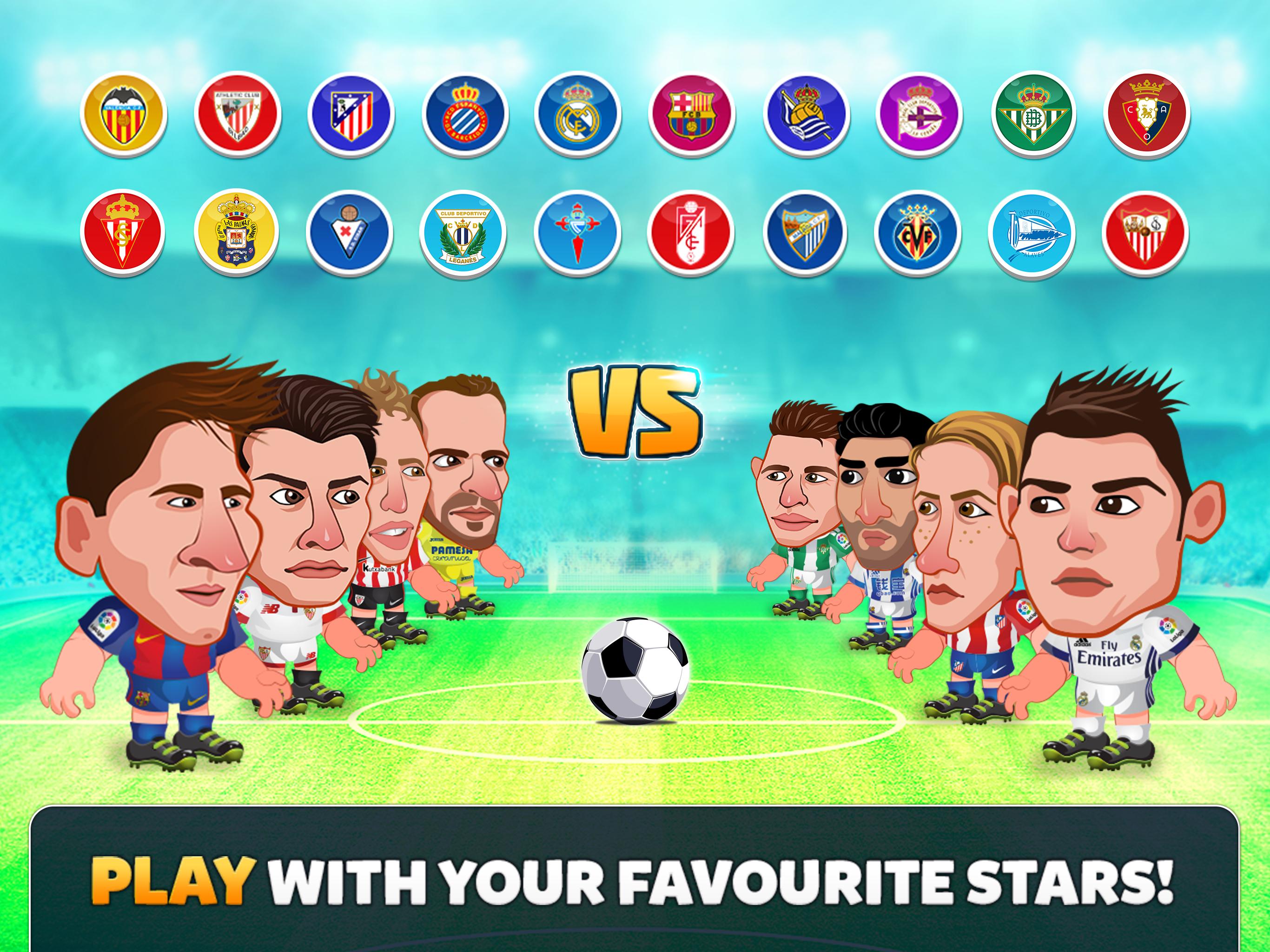 So this is the last one great soccer games that you can play along in any of your android devices. This is a mini football cup game with a very simple concept. The concept revolves around scoring a goal.
So what makes it so funny? Yes, this one is a funny mini football game which players having a big head. These players with big heads make this game crazier. The best part that game brings is that there are no tactics required, no need for any kind of planning. Just pick up the player directly and then start scoring.
You can reach unlimited scores.If you want to connect with your friends and play with them too, then it is possible. Even if you are not a hardcore football fan and you don't want to deal with any kind of strategy planning and tactics then this one will suit your choice. So with this, we end the list for best soccer games for android devices.
Conclusion:
We have thoroughly discussed all the best soccer games for android. We have different versions of soccer games available. Where some of them are based on real time football gaming including same players that we have in the real world which is a great choice for hardcore football fans.
While we also have some funny football games which can bring up your mood even if you are not a football fan but you prefer games which are not complicated. Another soccer game that we have seen here is a mixture of funny and real-time football gaming where you have funny characters but you can buld up your won team and compete with others.