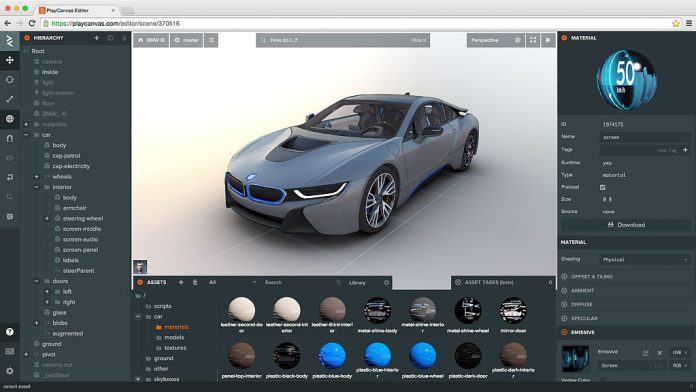 The word "software" looks extraordinary out of a conventional IT context, but here it is – car software exists too. The modern vehicle has almost jet-like computer control over its systems, and it can be related not only to the famously AI-conducted Tesla. From navigation to autopilot driving, this software is responsible for a safe and enjoyable driving experience.
Self-driving cars became a challenge that pushed forward the transition from mechanics to automatic driving. Now every car has at least one computer system – the ECM, that monitors engine emissions and adjusts engines to keep emission levels low.
What's the Point of Software in Cars?
An automobile's software can usually be checked and updated at your dealership. Let's suppose you own a car or would like to get one. An affordable option for buying a new car is to use bad credit car finance services. So, along with an oil change, your dealer can check for updates for your vehicle with the VIN number on your car. As a rule, this requires no additional payment.
Why should an ordinary driver want to update their car's software? In most cases, it will improve the workings of the engine and extend the life of the vehicle. And the life of a driver, too – from road condition analysis to speed limiter improvement. Also, security is a weak spot when software is out of date.
Human life is more precious than a material possession, that's clear. Yet we can't give up travelling by plane or deny electricity just because it is a potential danger. The same goes for cars: they provide the necessary level of comfort in your life, but at the same time, they involve risk. To stay safe, use up-to-date software that'll work best for your driving experience.
Your Car Will Love It 
Did you know that the EU legislation made intelligent speed assistance (ISA) mandatory, and that the United Kingdom is also likely to mirror this legislation? All cars, vans, trucks, and buses have to adhere to it. This was made to prevent car accidents caused by speed limit neglection. But it's not only that: the penalty for speeding is a minimum £100 fine. Not the best way to spend your savings. That's why it's essential to start with speed control.
Speed Limiters
Intelligent Speed Assistance (ISA) is a car's guardian angel; it alerts the driver about the current speed limit and acts as a limiter in case of emergency, decreasing engine power. The technology prevents accidents and deaths. Sometimes the car's owner is unaware that his four-wheeled friend has such a superpower. Not until the first near miss.
When it comes to your car, consider The TomTom ADAS Map as software. If you're a concerned parent, Family Link will make your life less stressful since it sends a virtual report to parents on how their youngster is driving. It also monitors a car's location and notifies parents when the destination is reached. 
Cyber Security
Cyberattacks are no longer exclusively the domain of PCs. A car can be hacked, too! And this is particularly dangerous for self-driving vehicles. The software against cyberattacks prevents unauthorized access. For instance, if the electronic control unit (ECU) is attacked, then the operation, monitoring, and configuration of the vehicle subsystems are under threat. To avoid being taken hostage by your car, make sure to check out cybersecurity software. 
You've likely heard of NVIDIA Corporation. It's good to know that they're providing security products for Tesla, Audi, Mercedes-Benz, and Toyota. They specialize in self-driving cars, though, so consider Argus if you're not an owner of a Tesla-like auto at the moment. Argus uses connectivity and in-car network protection that guards a vehicle's infotainment centre, its communication networks, and much more. 
Infotainment 
Speaking of infotainment, this system is responsible for information and entertainment for drivers and passengers alike. Unfortunately, it can be a frustrating experience, whether it's the wrong music or navigation errors, or a voice control that is not quite what you expected of it. Therefore, here are some products that can improve your car life even more than Jeremy Clarkson's Top Gear and Grand Tour shows can.
Sigma software offers in-vehicle infotainment software that, among other things, allows one to control their car from their smartphone. That's a convenient feature for the younger generation.
Mazda Connect offers a simple yet useful experience if you're looking for a tool that is easy to learn. No superfluous features that you will never use in your car.
And one of the best infotainment systems is considered to be the Mercedes-Benz MBUX. Why is it great for a car? Among other wonderful things that a luxury brand can provide, its voice command function is great; it can even tell you some jokes! 
Final Thoughts
In the digital era, predictably, the automotive industry won't stay away from the trends and innovations. However, car software saves not just time and nerves; it can also save lives. If you're not a fan of automobile tuning, then at least make sure you update your existing system. Bear in mind that not all cars support new features. You should consult your dealer about your case to avoid unwanted consequences.