Spanish is known to be the second most spoken native language across the globe. It is a language which has its own beauty. Our article is the very same thing to help you out in getting best.
New languages make essence on nerves and they make a huge impact. You just cannot leave any language in halfway of learning. Either you learn it or you just don't. Since Spanish is counted as most important one then why lacking back.
Perhaps, it is way too difficult to get the correct tutor for languages. Might possible that you've gone through some good lectures of Spanish in school or session but if you truly crave to be proficient then you need real lectures with visuals etc. Moreover, you face too many bruises in finding the correct online or purchased tutorial. So, here is the cure.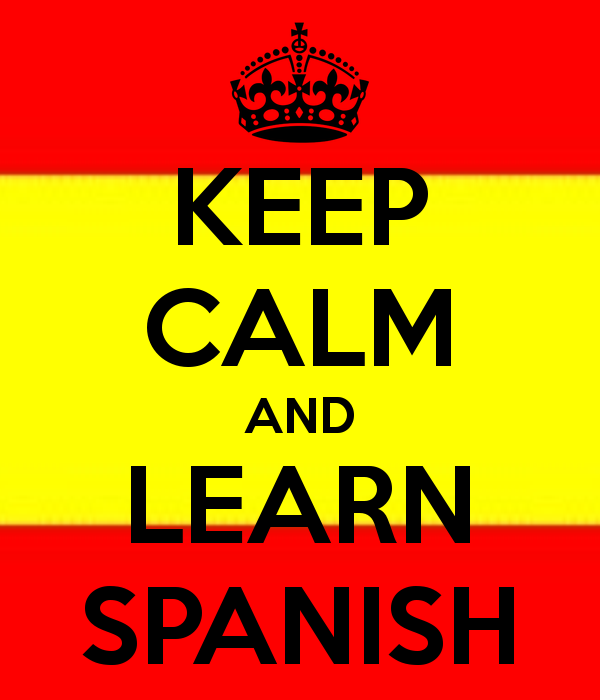 Top Spanish Learning Software List
If we talk about learning Spanish then most famous name for giving best tutorials is ROSETTA STONE. It is most trusted software for the Spanish language across the globe. Users have been showing their reviews and love for over 20 years. Not just for understanding Spanish but the software help you build in being proficient over the language. You can enjoy live session 24 hours 7 days a week. Moreover, it helps you gain confidence with improving pronunciation by making you interact with various other users.
You will be learning program set by linguists and trusted by the number of users. They teach the language like you learned your first language through immersion. Now no more boring sessions, learn Spanish through fun activities that keep you entertained and engaged. You can buy using various options.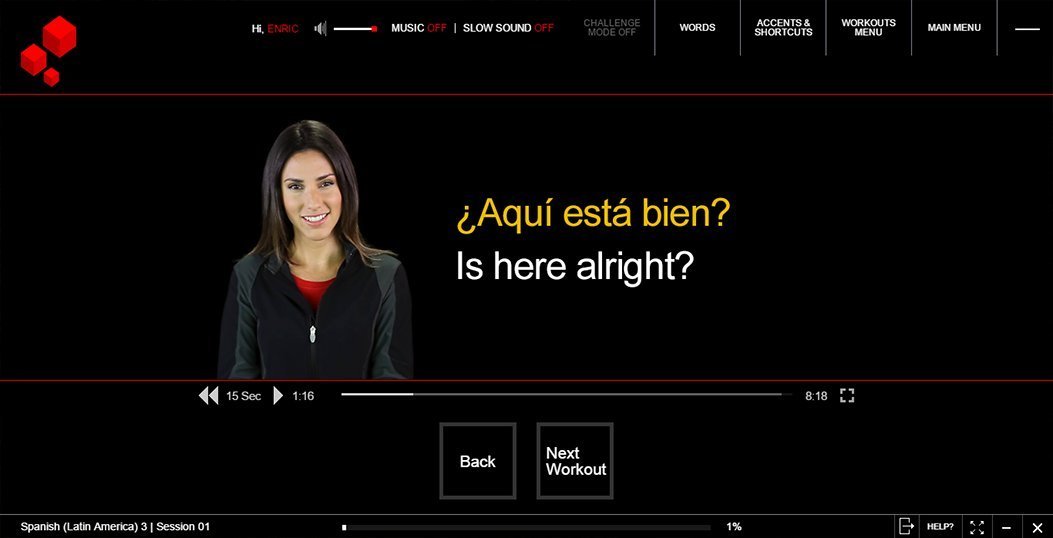 Another software which never fails to deliver the best is Fluenz. It has marked its place in the market for being best for beginners. Inside the product, you'll be watching the interactive sessions of instructors plus the software purely uses English instruction which makes it comfortable for the user to understand. Moreover, it is followed up with many languages French, German, Chinese, Italian, Portuguese and Latin America.
You can get immediate digital after your purchase which will easily be accessible on iPhone, Android phone, computer, and iPad. Fluenz has added 30 sessions of about 2 hours each approximately. Now hold on to amazing fluency in Spanish with Fluenz.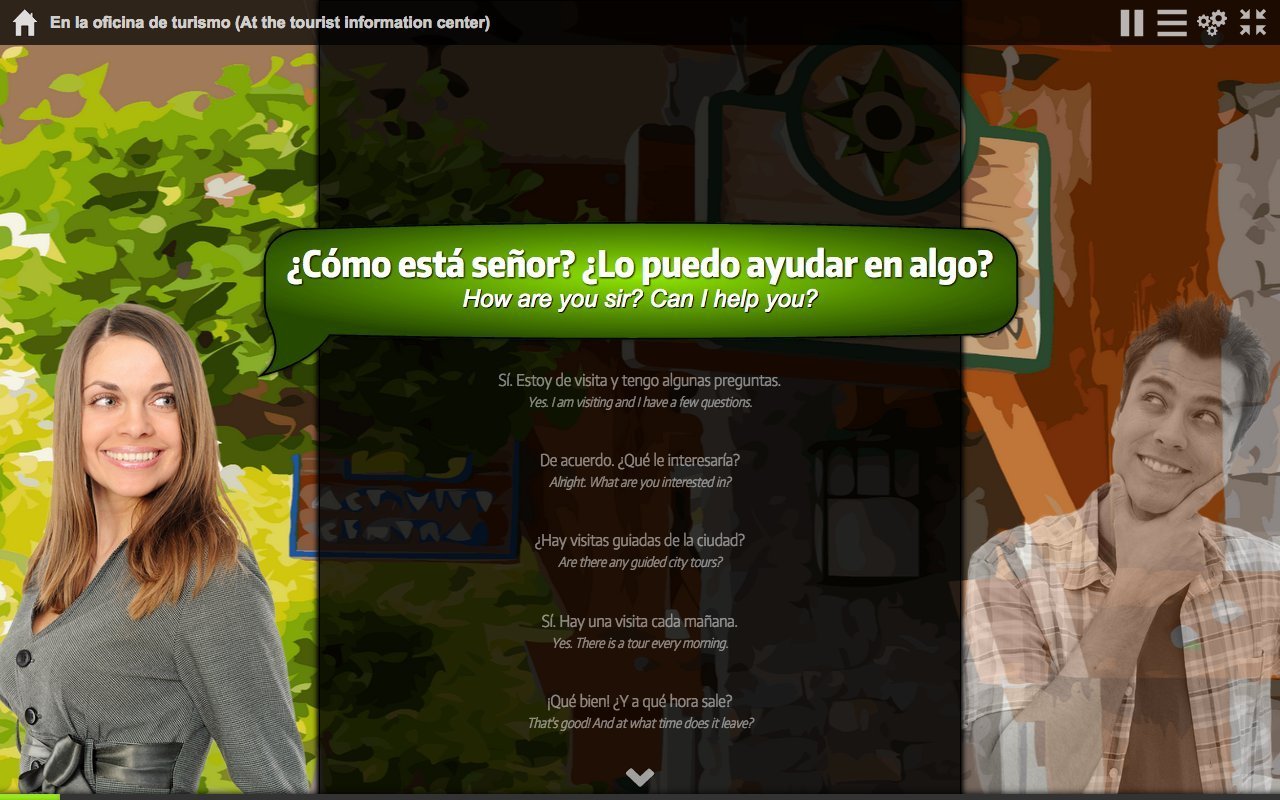 Ouino is prepared with the aim to deliver best Spanish lessons in one bulk suite. So here is the version. It is an all-in-one entire solution to learn Spanish Fast. Excitingly it is compatible all the devices you friendly use on daily basis; Windows, iOS, Mac OS X, Chrome OS, Android. It has near around 300 lessons and quite exciting exercises which keeps you engaged and a lot of sentences which lets you practice pronunciation. The product is no doubt best value for money to create a proficient speaker. 
Nevertheless, you'll meet quite a lot of people who are passionate about languages and help you to grow more. Plus you can customize the software on your own according to your wish and learning capabilities. Get it now!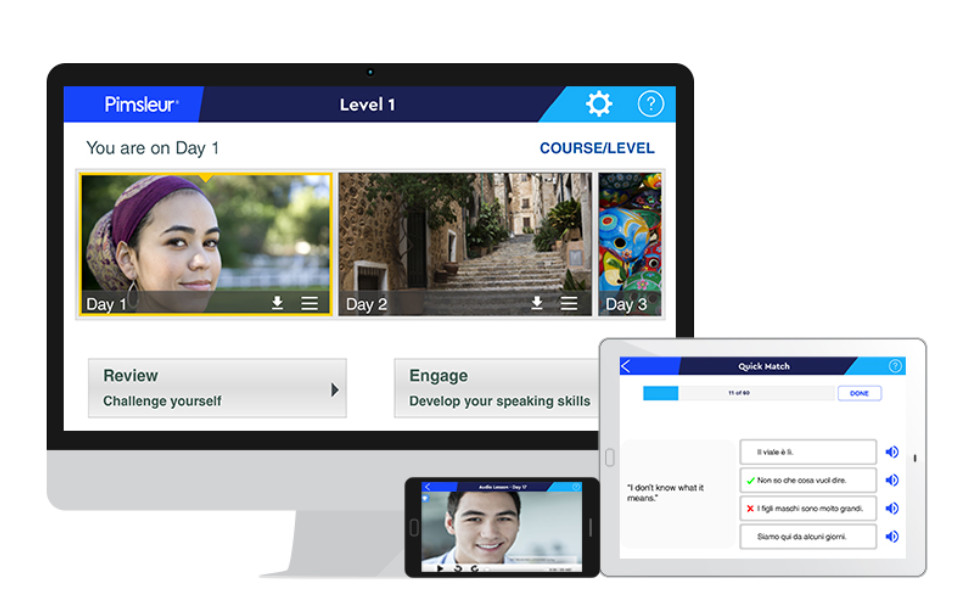 Considerable this one is the easiest approach to learn Spanish and it is established for over 50 years. You might see quite a lot of variety around to learn the language but to make command over it you 'll be requiring something which communicates and corrects you. Pimsleur claims of giving you an assured proficiency in Spanish, if one is seriously willing to. Just 30 minutes lecture each day.
It includes the around 16 lessons in each level plus audio and video facilities. Not just casual speaking it lets you engaged in the conversation you feel like doing when you go for shopping or when you greet someone, giving directions, asking for it, telling time, scheduling activities etc. In total, the aim of this software is to make proficient over the Spanish language.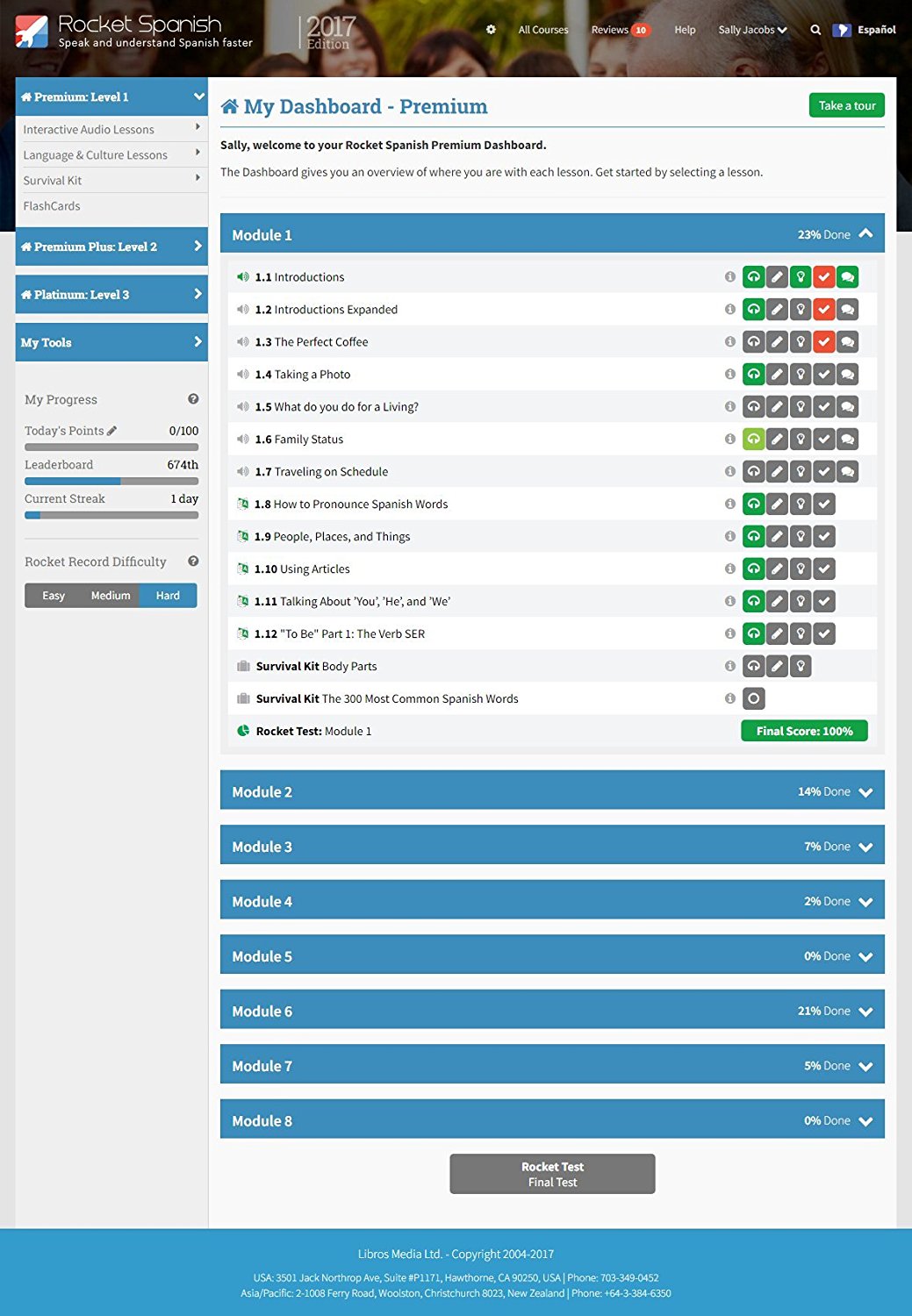 You may find its price confusing when it comes to purchasing its different level suits but you can buy it one by one and get up the command over the language. The software is famous for 1.2 million of the population. It is spreading rapidly because of its ultimate performance in delivering the tutorials of language. Plus the amazing interactive sessions which keep up the fun of learning.
The program focuses on each aspect. They help you master the reading, pronunciation skills writing and communicating. Price too is affordable. Surely there are quite a lot of softwares which are coming for free but this one worth your money.

Babbel is an online-only program which surely you need to buy for learning Spanish. Maybe you find it not a cost-effective program but it has high-quality lectures. They fabulously planned to deliver and surely grab out the good output of it. You will witness online live sessions, visual classes etc. You will chat with quite a lot different people that will help you to learn better that's all what Babbel carry.
Despite all the pros and cons of the course, I would suggest choosing monthly subscription option as the could be little overwhelming for the beginners.
# Living Language Platinum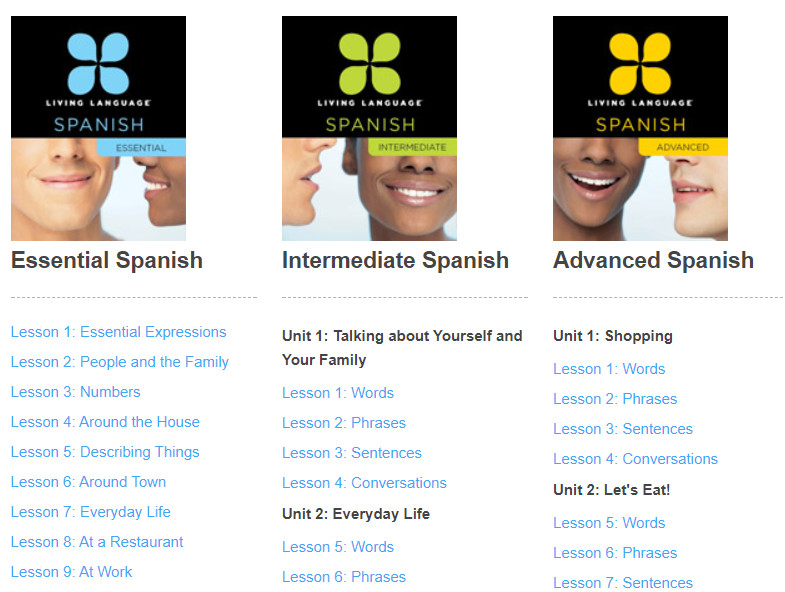 Living Language Platinum is again in one which offers live online sessions after Rosetta Stone. Not just interface but the whole course makes the learner so friendly with language that it doesn't look big task. You'll begin with essentials first then intermediate and advanced. The course is built quite beautifully and detailed to fulfill all the essence of learning and getting proficient in the language.
They have fanatic e-tutorial classes to offer plus live interactive sessions which carry just 4 users not more than that in each session. This is something amazing which lets learner learn fast with keeping up the fun factor. All I can sum it up as the software is finest in making your speech, reading, writing and understanding the Spanish language proficient.
Bottom Line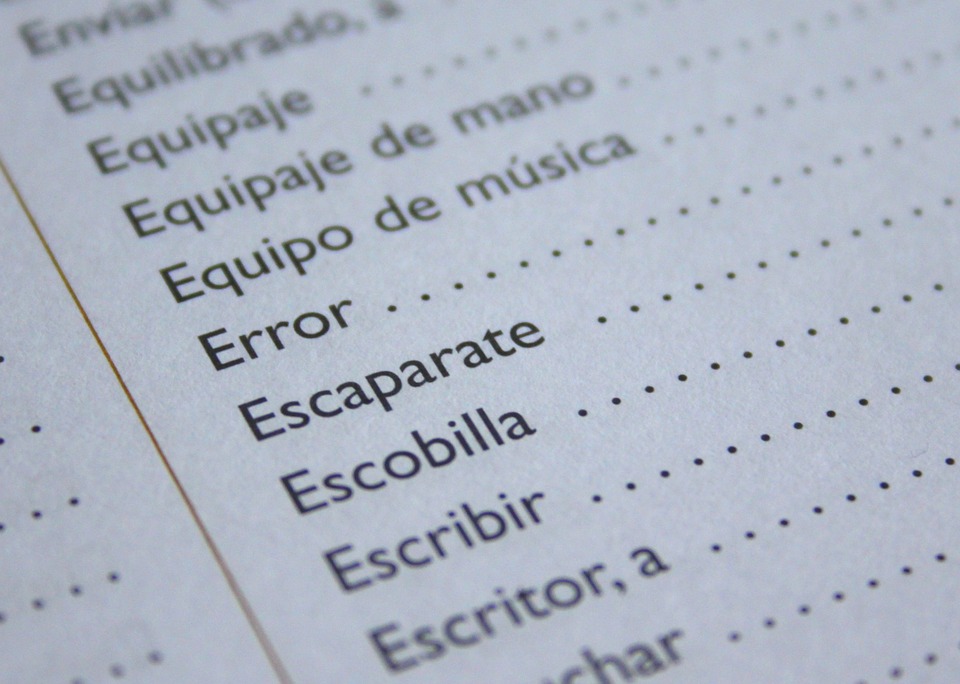 The above given are the best softwares for not just learning the Spanish language but to get proficient over it. Surely if you opt one among them then you'll master the language with great essence soon. Hoping our article to be satisfactory to you.
Happy Learning 🙂