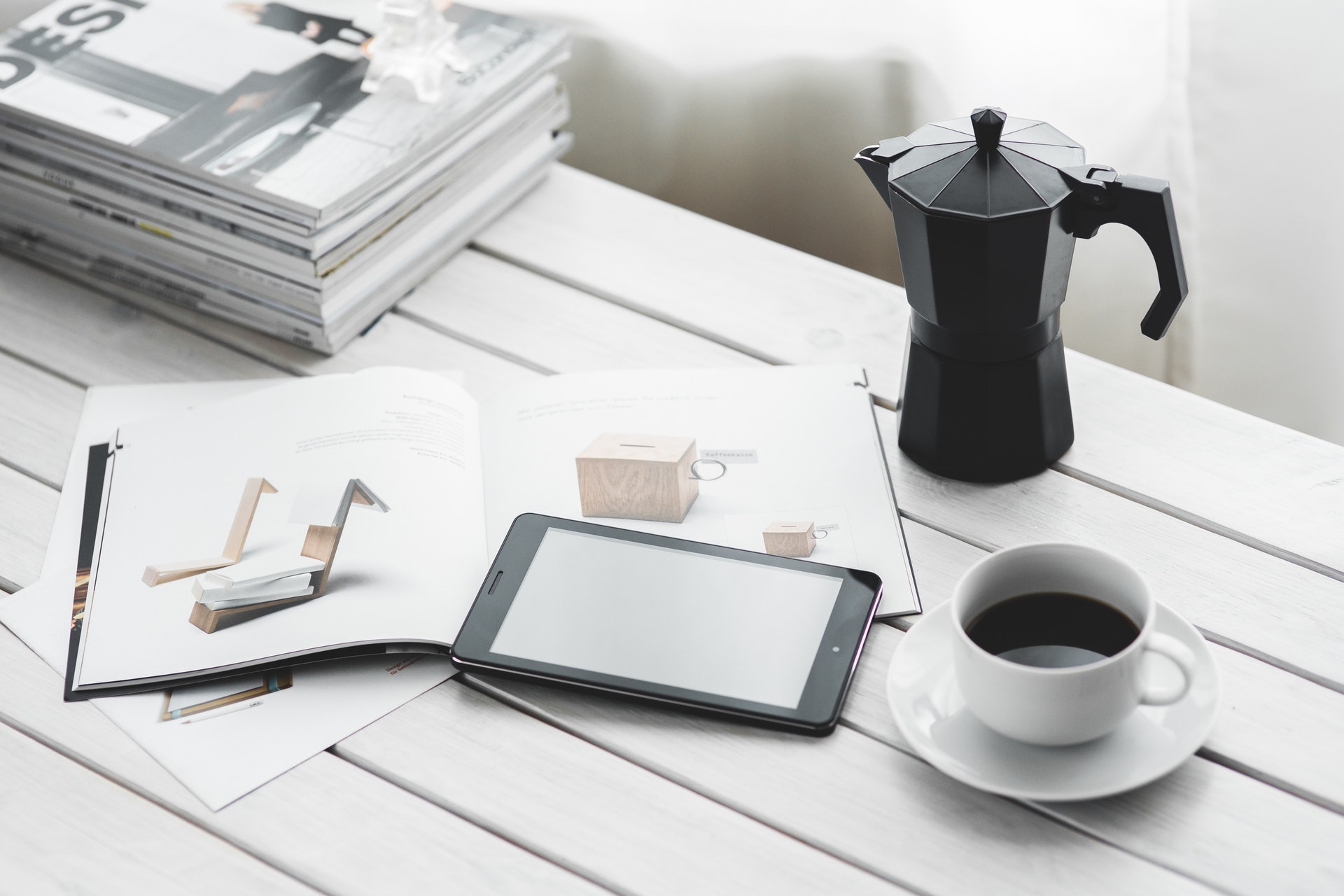 Today, we all search for a device with most convenience and portability. With that getting the most out of a device at a budget rate is like a piece of cake. Also, with the availability of so many devices in the market, which often makes your purchasing decisions difficult.
While buying a tablet, you always need not spend over $100 when there are some best budget tablets are available costing you less than a 100 buck. However, finding a great tablet is difficult as the good ones are restricted to high-end in the market these days. We hardly see any of the exciting releases in the budget range of electronic devices. The best tablets on the market can cost you a hefty amount of money and are not for everyone.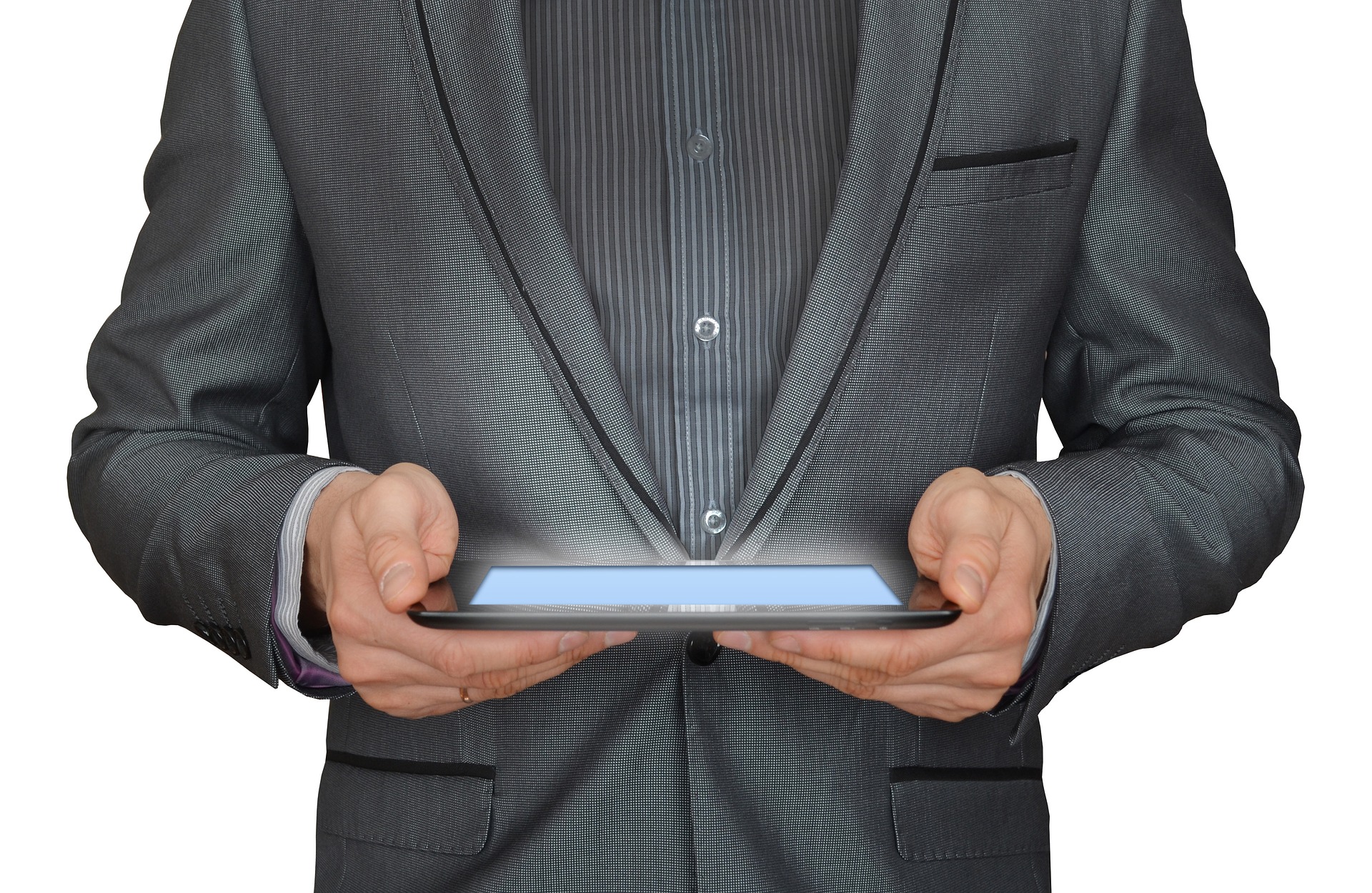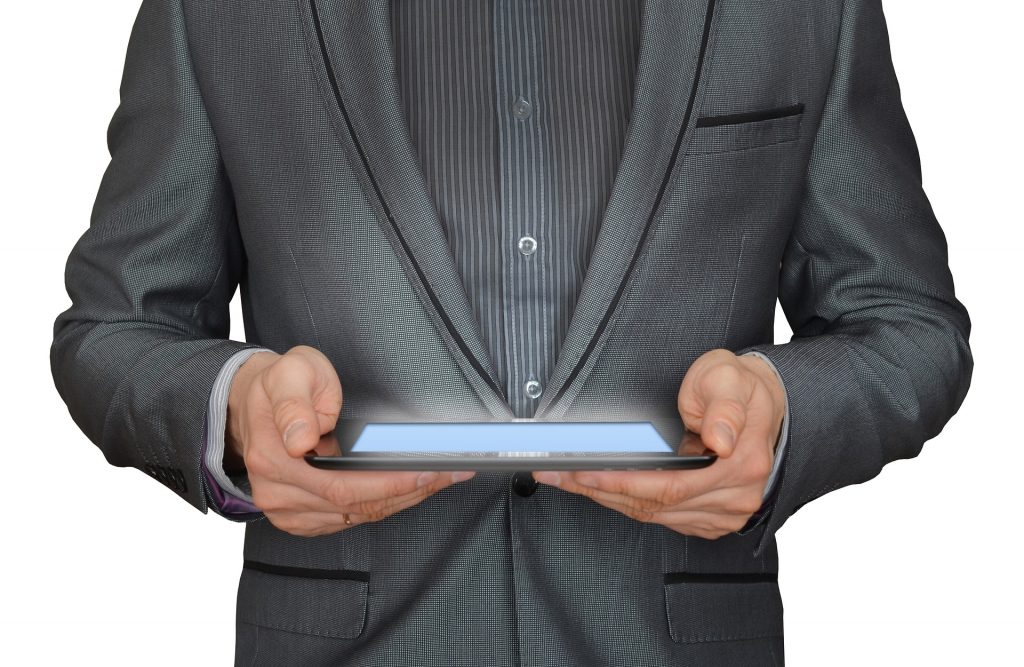 However, cheap tablets do exist which don't break a hole in your wallet and are value for money with decent specification on board. It also provides you enough power to complete your tasks related to it with excellent battery backup which however increases the portability. So if you are looking for the best tablet under 100 dollars, we have got you covered as we have created a list consisting best five of them available under this price range.
5 Best Tablet Under 100 Dollars 2018
Here we have listed five best tablets you can get for 100 dollars in 2018 with their specifications, pros, and cons to help you choose the best tablet for you according to your need.
1. Amazon Fire 8 HD – Best Budget Tablet under $100
The 2017 edition of Amazon's Fire 8 HD has earned a reputation and best seller spot because of its excellent performance and value. Talking about the features, the tablet offers an 8-inch 1280 x 800 IPS LCD HD Display, the display is vivid and vibrant and is more than sufficient. However, the screen is found to reflect ambient light which is annoying sometimes.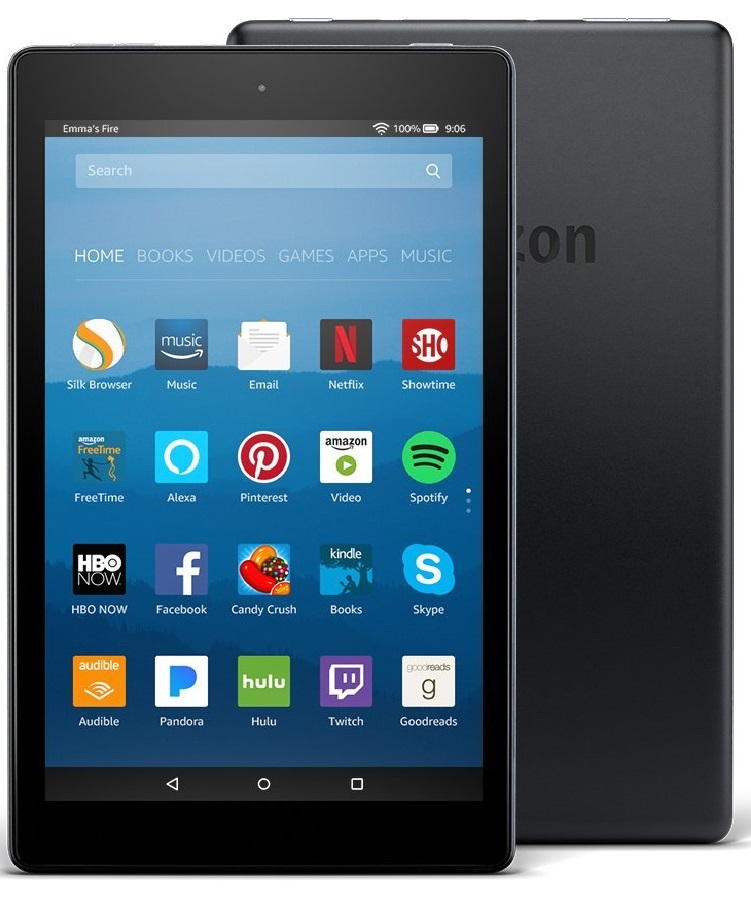 Now moving towards its performance, the budget tablets inherits 1.3 GHz Quad-Core Processor with 1.5 GB of RAM makes it snappy and responsive performer. Apart from it, it also has a support of Amazon's virtual assistant, Alexa for great AI help for its users. It also has enough juice to power it for at least 10 hours of backup any day.
The Fire 8 HD runs on Amazon's FireOS based on Android, but you will hardly find Google Apps on it, which can be disappointing for many. Also, it will take some time to get used to its OS. The tablet also comes with useful parental control abilities to ensure their kids are not watching anything unusual with their knowledge. Its great pricing and multitasking performance make it our top recommendation for the best budget tablet.
Specifications
1.3 GHz Quad-Core Processor
1.5 GB RAM
Internal Storage: 16 GB
Removable Storage: microSD card upto 256 GB
Cameras: Front 0.3 MP, Rear 2 MP
8 Inch (189 PPI), 1280 x 800 pixels (IPS – LCD)
Fire OS 5
0.81 lbs (367.40 grams)
Pros
Speaker quality is great
Decently Responsive
Good battery life
Supported by Alexa
Above Average screen quality
Value for money
Cons
Dull camera quality
Limited Functionality with Fire OS
No Google Apps on Amazon Appstore
Lockscreen ads
2. Amazon Fire 7 – Best Cheap Tablet under $100
Amazon's 2017 edition of its Fire 7 still retains the top spot in the cheap tablet market. There has been some changes over its 2016's edition with improvements in the user interface and clarity & contrast in screen with improved IPS panel. However, it still offers the same 1024 x 600 resolution IPS display, where its low resolution is the only drawback.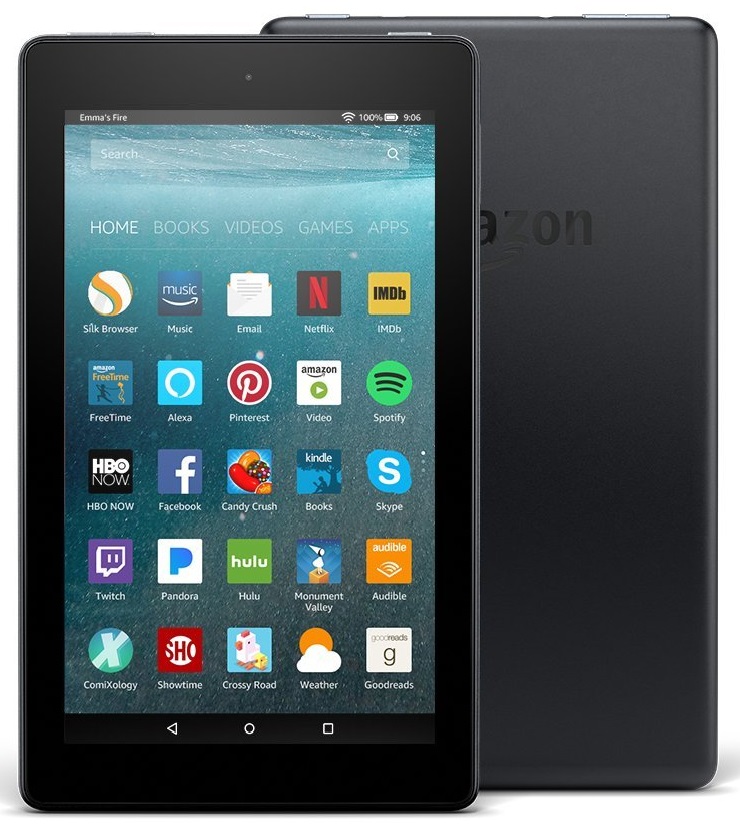 Along with other improvements, the tablet has also been integrated with the Amazon's AI, Alexa to increase the user experience. With this, its performance has also improved and has impressed many with modest expectations. The device is packed with 1.3 GHz Quad-Core Processor with 1 GB of RAM, but you might face some slowdowns while opening some heavy apps. A low capacity RAM is one of its letdowns; another one includes it poor camera quality with 2 MP rear and VGA front camera. Although with missing Chrome Browser and Google Play Store can be a deal breaker for many.
The battery life it offers is upto 7 hours for light usage but can lead to 4 hours with heavy usage. Moreover, the tablet comes with a 5V 1A slow charger which takes ages to charge the table entirely. However, the tablet offers reasonably good performance at this price and runs with Amazon Prime Subscription to ultimately make use of it.
Specifications
1.3 GHz Quad-Core Processor
1 GB RAM
Internal Storage: 16 GB
Removable Storage: microSD card upto 256 GB
Cameras: Front 0.3 MP, Rear 2 MP
7 inches (171 PPI), 1024 x 600 pixels (IPS)
Fire OS 5
0.65 lbs (294.83 grams)
Pros
Great value for money
Solid build quality
Decent performance
Alexa Support
Cons
Only 600p screen resolution
Poor Camera quality
Amazon Silk is no use
Slow charging
Amazon has specially made their 2017's Fire 7 for Kids. The Amazon Fire 7 Kids Edition is the tab for kids with surrounded foam shell at this price is a great deal. The tablet comes with a 7-inch IPS display with a resolution of 1024 x 600, a comparativly low but doesn't bothers kids.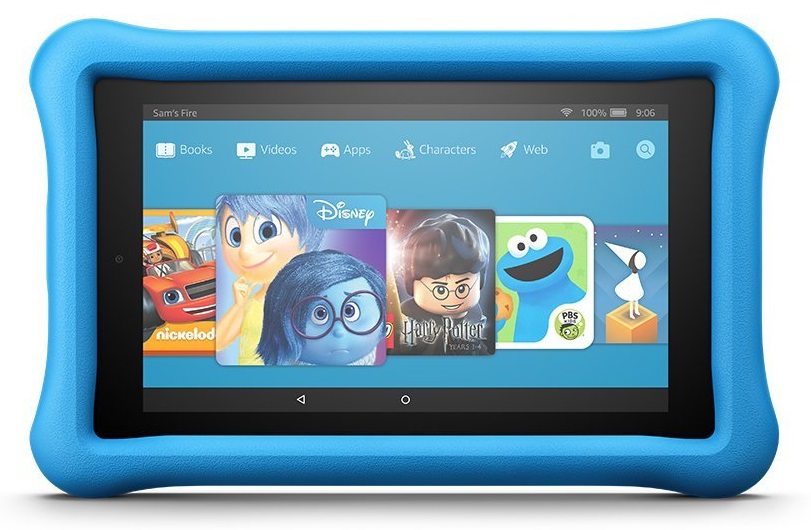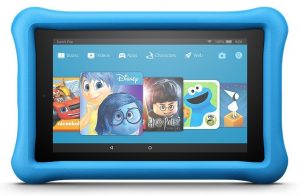 The UI is dedicatedly designed for kids to help them easily navigate through the tablet. Moreover, the tablet comes with a year access to FreeTime Unlimited to give your kids access to more than 13000 movies, books, TV shows, educational apps, and games. Amazon also provides the parental controls to allow you to monitor and restrict your child's activity which can be done by creating individual profiles for yourself and your kids.
Talking about the performance, the Fire 7 Kids Edition comes with similar hardware specs to Fire 7. With 1.3 GHz Processor and 1 GB of RAM is ideal for kids unless your kid is a massive multi-tasker. It also offers backup time for upto 8 hours and a two-year guarantee, so if it breaks in any case, you can get it replaced. The camera quality is below average which won't bother your kid in any way. The speakers are audible, but we would suggest using earphones for an improved listening experience.
Specifications
1.3 GHz Quad-Core Processor
1 GB RAM
Internal Storage: 16 GB
Removable Storage: microSD card upto 256 GB
Cameras: Front 0.3 MP, Rear 2 MP
7 inches (171 PPI), 1024 x 600 pixels (IPS)
Fire OS 5
0.86 lbs (390.08 grams)
Pros
2 years of guarantee
Durability
Adequate size for kids
FreeTime Unlimited subscription for a year
Good battery life
Most Valuable Price
Cons
Dull Screen
Limited apps on Amazon Appstore
The Dragon Touch V10 10.1-inch tablet is a great budget tablet priced under $100 to offer average performance with multi-tasking. The V10 come with a 1280 x 800 IPS display which is not Full-HD but a decent performer. The tablet hassles a bit due to the limited RAM which is nothing to amazed of in such an inexpensive tablet.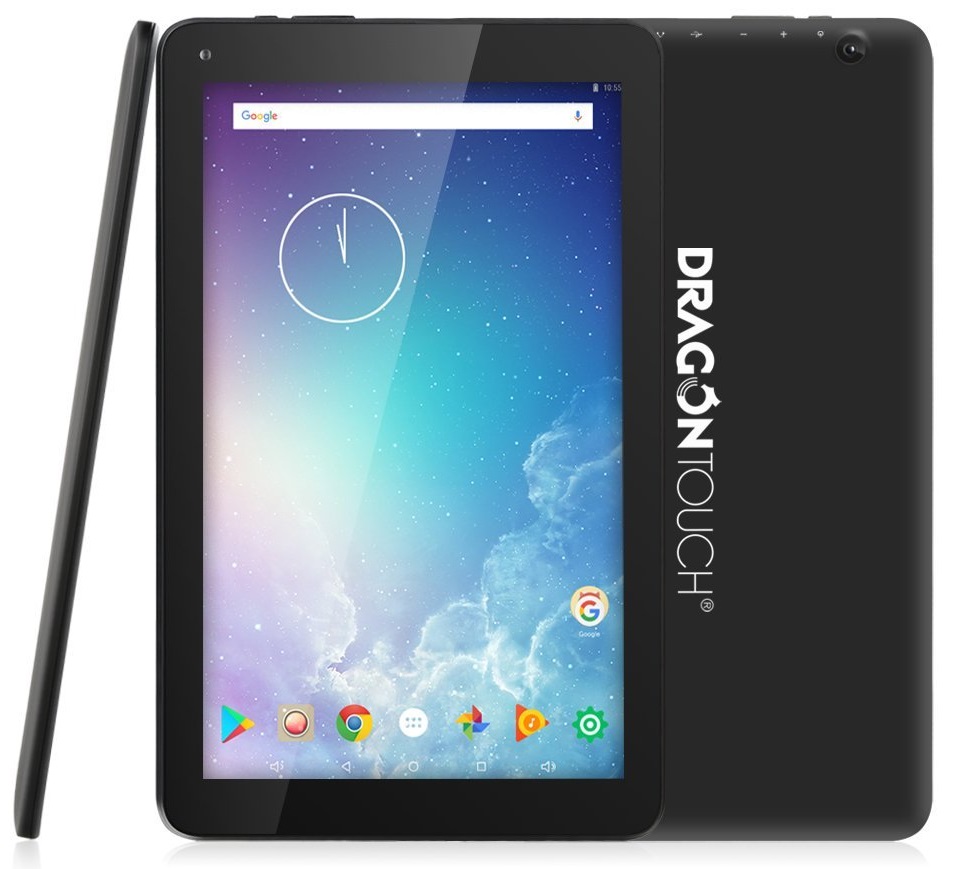 The Dragon Touch V10 comes with a 1.3 GHz Quad-Core CPU and 1 GB of RAM to deliver average performance under this budget price. It may take a while to boot some heavy apps, but video streaming and web browsing will be effortless. The battery backup it delivers to be of average 4 hours depending upon your usage, which is found to be considerably low with which it takes more than 6 hours for a full charge.
The other features it includes are an integrated GPS sensor to let you navigate even while you are offline. It supports a Bluetooth v4.0 with a 2.4 GHz Wi-Fi, the storage included is only 16 GB which can be increased for upto 32 GB using microSD card. The tablets also include a 2 MP front and rear camera to deliver average picture quality. The tablet has a good built quality with an inexpensive price tag is no deal to be overlooked.
Specifications
MediaTek 1.3 GHz Quad-Core Processor
1GB DDR3 RAM
Internal Storage: 16 GB
Removable Storage: microSD card upto 32 GB
Cameras: Front 2MP, Rear 2MP
10.1 Inch, 1280 x 800 pixels (IPS)
Android 7.0 Nougat
1.3 lbs (589.67 grams)
Pros
Great Pricing
178 degree Wide viewing angles
In-built GPS
Robust build quality
No bloatware
Cons
No Full-HD Display
Average Battery Life
The Astro Tab A10 is however looks like an old gen tablet with basic desing and thick bezels around the screen with no textures over its plastic body and no capacitive button. The tablet is easy to carry, thanks to its light weight and 0.4 mm thickness which makes it easy to slide in backpacks. It also comes with all the necessary ports including HDMI port, microUSB and a microSD card slot to increase your storage.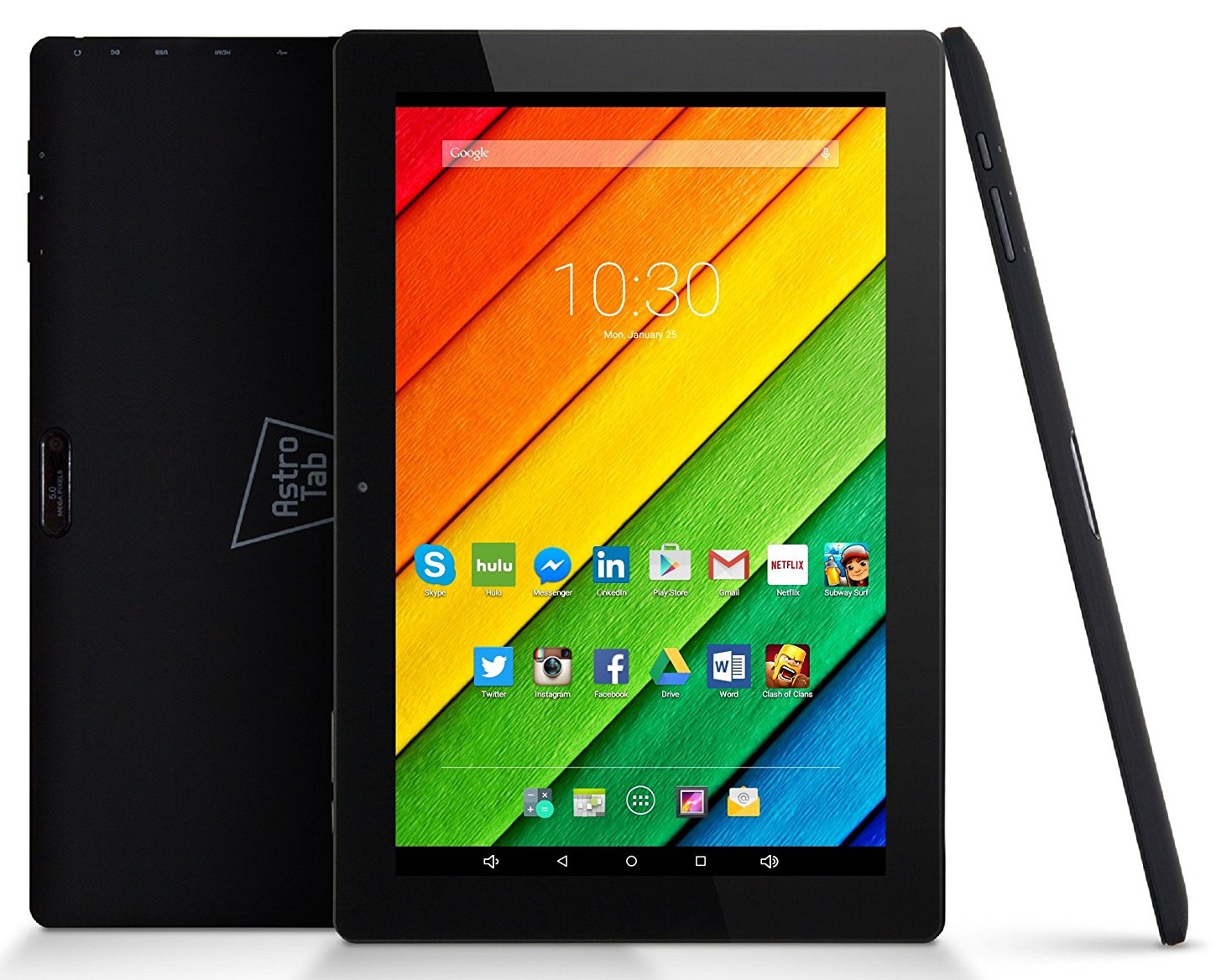 The Astro Tab A10 comes with a bright and clear display with a resolution of 1280 x 800 to offers better viewing angles. The tablet is running a stock Android v6.0 Marshmellow without any bloatware apps, which I loved the most. However, the 16 GB of internal storage seems less but is unoccupied by any unnecessary apps to make it an attractive deal against the tablets filled with useless apps.
Talking about the performance, the tablet runs on a powerful 2 GHz Octa-Core Processor and 1 GB of RAM to load up apps quickly and smooth swapping between apps. However, you can expect some lag while running heavy apps due to limited memory. The tab includes other features like Bluetooth, dual cameras, and a battery to deliver 5 hours of backup.
Specifications
Allwinner A83 2.0 GHz Octa-Core Processor
1 GB RAM
Internal Storage: 16 GB
Removable Storage: microSD card slot
Cameras: Front 0.3 MP, Rear 2 MP
10.1 Inch, 1280 x 800 pixels (IPS)
Android v6.0 Marshmellow
1.25 lbs (566.99 grams)
Pros
Large display
Average battery life
Stock Android experience
Snappy performance
Value for Money
Cons
Speakers are not at all loud
Poor set of cameras
5. NuVision 8-inch – Best Windows Tablet under $100
This NuVision tablet is a Windows based tablet for a Windows OS fan which comes right under anyone's budget for an 8-inch tablet. The NuVision 8-inch tablet sports a Full-HD sharp and clear display to deliver vivid colors and lovely viewing angles. It runs the basic tasks with ease but struggles a bit while running heavy resource apps.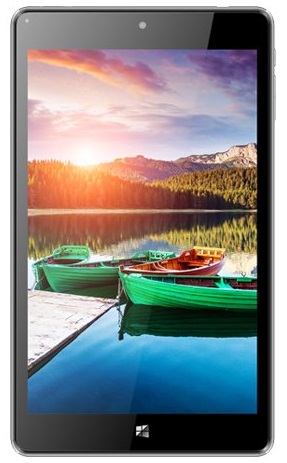 The Intel Atom x5-Z8300 Quad-Core Processor powers the tablet with a 2 GB of RAM for decent multitasking. The tablet feels good in the hand, thanks to its lightweight body, weighing only 9.6 ounces. Its other functions include a dedicated Windows capacitive key for a better windows navigation. However, the Wi-Fi is found to be slow which make the webpage load time slow including the updates.
Furthermore on its specs, the company claim for 6 hours of battery but it was found to deliver only 4 hours of battery backup. It also comes with a 32 GB of internal storage; it is suggested to upgrade to 64 GB using the memory card as Windows OS takes a bit of extra space. The screen is said to be very responsive and easy to use while sometimes you may notice app freezing, requiring a reboot but is a perfect deal at this price and its capabilities.
Specifications
Intel Atom x5-Z8300 1.44 GHz Quad-Core Processor
2 GB DDR3 RAM
Internal Storage: 32 GB
Removable Storage: MicroSD upto 256 GB
Cameras: Front 2 MP, Rear 5 MP
8 Inch Full-HD, 1920 x 1200 pixels (IPS)
Windows 10
0.6 lbs (272.15 grams)
Pros
Rightly Priced
Windows 10 OS
Full-HD display
Basic Tasks Performer
Sheer Design
Cons
Below Average Battery life
Struggles with Heavy Tasks
Lagging Issues
Wrapping it Up
With this list of best tablet under 100 dollars, we present you the best deals on tablets under the price tag with great features and specifications to set them apart from the hundreds of available tablets. The tablets in the list include review with their specification, Pros and Cons to give you a better idea about them. However, if we have missed any of your favorite tablet under this price range, then please let us know in the comments sections below.