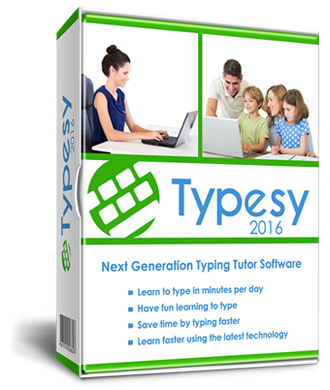 Today in this technical world typing is the important part of everyone lives, most of the works done by the computer, to do those work we need typing.
We cannot compromise with typing because everyone wants that his work done as fast as and for that you need to fast typing speed. So, if you didn't know the typing then here we are to help you. We listed some of the best typing software for you.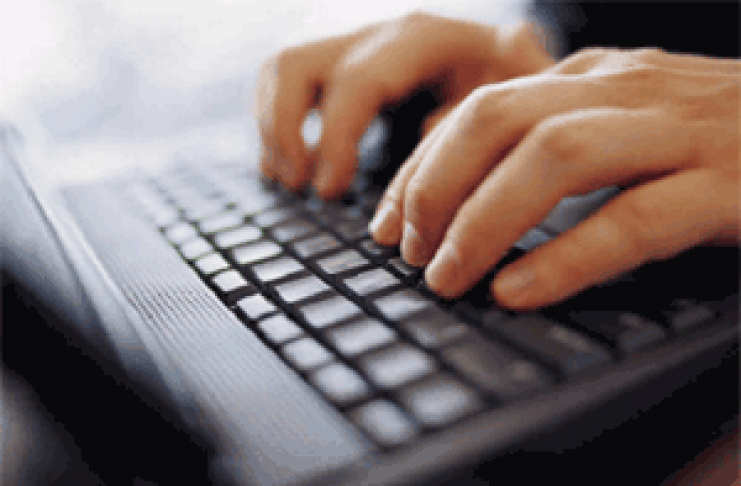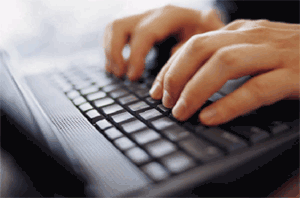 First of all, how the thing happens let's get to them, most of the software teach you typing using your all fingers without looking at the keyboard. This is the best way to learn to type but you need a lot of practice for that.
Top 10 Best Typing Software To Learn Typing
There are many ways to learn to type but there are these are the best technique "Hunt and peck" or "Buffering". First Hunt and peck typing technique, a person generally use two to five of his fingers and types by looking at the keys and In Buffering typing technique person memories a few words and then types those words quickly without looking at the keyboard.
There is a number of great typing software available it's hard to choose but we have done it for you and here is the top best typing tutor software in 2017.
1.Typesy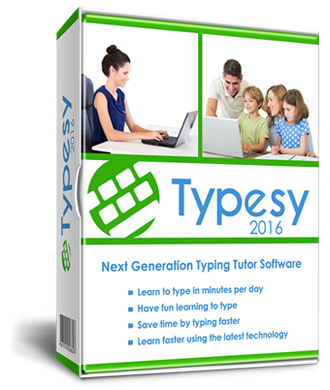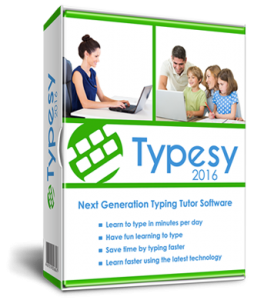 Typesy one of the best typing software's available in the market. This software offers you a lot of features which make your learning typing way more fun. It offers you  Video tutorials with an expert instructor, 7 learning strategies, and 517 typing lessons, Learn in groups, social sharing of materials and results, various exercises.
Along with that, the software also offers you video tutorials with step by step instructions. The user interface of this software is user-friendly. Typesy supports in Windows OS, Mac, Linux and chrome OS also. So, there is no issue in compatibility. The bad news is this software is not available in free and there is no trial period of this software. But once you buy this software you can install into the unlimited system.
2.UltraKey 6.0 Keyboarding Tutor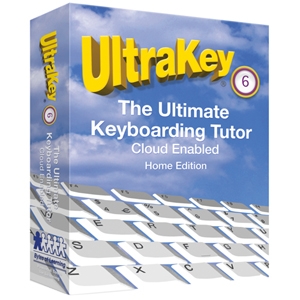 UltraKey is also one of the best typing software among many typists and enterprises. UltraKey 6 has been recently updated and it makes the software better.This software also includes videos and instructional presentations, lessons with effective instructions, practice content, words per minute (wpm) tracking, typing tests and more. Moreover, the user interface of this software is easy to understand and maintain and It is also a great software to teach typing.
3.Typing Instructor Platinum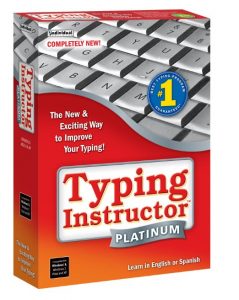 Typing Instructor Platinum is another best software to learn fast typing.The unique feature of this software, you can learn typing not only English but also other languages like Spanish etc. Typing instructor platinum offers you more than 20 typing courses, high-quality typing games, custom courses and some very exciting typing activities which you'll enjoy and learn from that.
If you are a beginner then it also asks you and start from the basics or you are professional then you can enhance your skills.The best part of the software gives you real-time feedback while you are taking a lesson and doing practices. This software support in Windows 10, 8, 7, XP, OS X, so it is a cross platform software.
4.Mavis Beacon Teaches Typing Software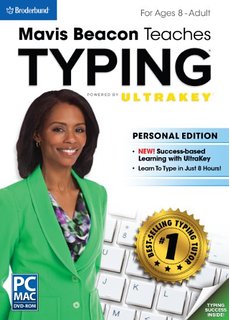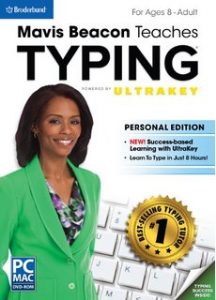 Mavis Beacon Teaches Typing Software is powered by UltraKey.The difference is this software made for the kid and student. It is different from others because you can set a target and then start your session if you complete into given time then its ok.
Mavis Beacon will help your typing Practicing difficult words, informative videos which help you to improve your typing skills.This software is available for MAC and Windows as well.
5.Rapid Typing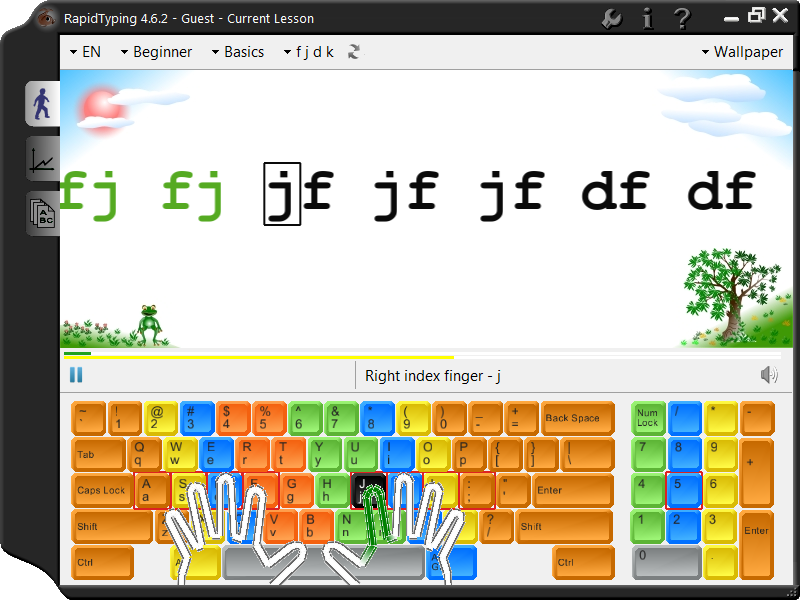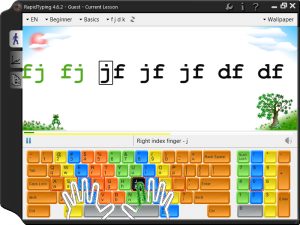 Rapid Typing software is also one of the best Typing software in the market. This software first lets your finger on the keyboard and set your mind how to type. There is one more option for learning either you can choose one hand mode or two-hand mode.
There are various courses available for beginner, experienced, advanced and testing.The software supports multi-languages including English, Dutch, Spanish, French, Belgian and more.
6.KeyBlaze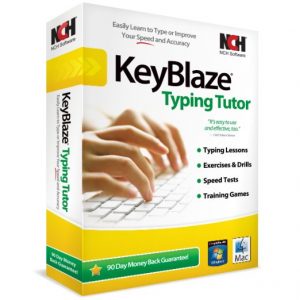 Key Blaze is the software which can use in multiple ways. This software supports various user profile types like kids, teen beginner or improving, adult beginner, improving or professional and more. There are options like practice mode, games, and a speed test. This software also supports various keyboard layouts like US English, UK English, Dvorak, German and more.
If your friends also using this software then you can compare score with them and share also.Key Blaze is a cross platform software you can run it on Windows and Mac OS X 10.4 or later.
7.Master KeyMaster Key's also of the best software to learn to type. The best part of this software is you can set your own pattern to learn. Where other software doesn't have this facility this thing makes it different from others.
There is a benefit also using your own way makes you learn faster. If you want to submit it into the software then there is also an option to do so. You can learn French and German along with English from this software.
8.GS Typing Tutor
GS Typing Tutor is also a popular typing software. This software supports most of the major languages and keyboard also you don't need the extra software for that. The software asks you whenever you begin your typing, you want to learn single handed or two handed typing.
There are different modes available like Beginner for those who want to learn from beginning, Performance who wants to test his skill and speed. In this software, many features are available like typing tests, statistics, special practice for specific issues, different types of courses and more. This software compatible with only in Windows.
9.Typing.com
Typing.com is the online way to learn to type on the internet. This site is the best way to learn to type and to test your skill too. The best thing is it is totally free and here you can get typing lessons, play some amazing typing games.
If you are a teacher then there is a feature to sync the entire class and grade their performances. Typing supports 15 international keyboards formats like QWERTY, QWERTZ & AZERTY. They all are optimized according to your PC, laptop, Chromebook, tablet, phone.
10.Goodtyping.com
Goodtyping is also an online typing learning website. This website offers you to learn to type in another language because it supports 23 different languages and their keyboard layouts also. If you are a beginner then don't worry about that there are 27 step-by-step lessons of typing and if you are already know typing, you can take a test to check your skills.
If you are a beginner then don't worry about that there are 27 step-by-step lessons of typing and if you are already know typing, you can take a test to check your skills.
So, readers, these are the Top 10 Best Typing Software To Learn Typing of various languages. If you are using any other software apart from the these then tell us through the comment section. Or if you have any kind of query then also you can share with us in comment section we would love to help.