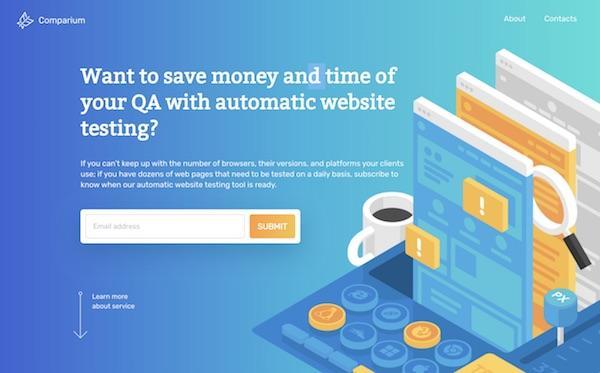 Web page design is one of the key elements of the success of any website. Without an attractive, efficient, and practical design, none of the visitors will stick around and explore your website and you will definitely lose out on conversions as well as recurring loyal visitors. Therefore, it is essential that you design your website in such a way that it encourages visitors to explore your site more, thus increasing visitor activity and hence conversions on your site.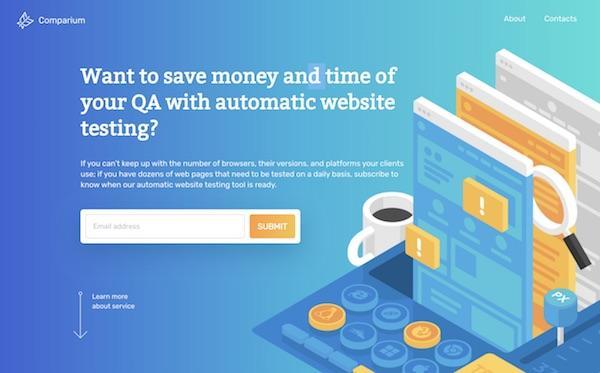 However, with so many operating systems and web browser options out there, designing with just a single OS or browser in mind may create inconsistencies when the same website is accessed on a different operating system or web browser. So regardless of whether you are designing a website or web page for your own or for a client, it is crucial that you test its design by running the website/web page by cross-testing it on the operating systems and web browsers that are popular out there.
If you are a professional website designer or software developer, then quality assurance and testing can become quite a hassle. You need to do proper testing on all devices of your developed tool, so that when any user use it, you are assured that it matches all your design standards.  If you are looking for a tool that can automate the task of testing web pages on different operating systems and web browsers, then the Comparium online app is what you need. For those who are unfamiliar with Comparium, today we are here with a detailed review of the tool.
What is Comparium?
Comparium is an online assistant that lets you test website performance on various operating systems and web browsers, thus saving you time by not having to individually load and test the site separately on different machines.
All you need to do is visit the official Comparium website, enter the website URL, and then pick the parameters based on which the tests will be conducted.
Features of Comparium –
Here are the top features of the Comparium online automatic website testing tool that makes it quite useful to website developers out there.
Support for All Popular Operating Systems:

All popular operating systems such as Windows, macOS, and Linux are supported by Comparium.

Support for Various Web Browsers:

All the commonly used web browsers such as Google Chrome, Safari, Mozilla Firefox, Opera, and Internet Explorer are also supported. You can also choose from the different versions of the web browsers to make your website design compatible with older and newer browser versions.

Generate Offline Test Results:

You can get your website design test results generated as an offline report and the Comparium app will automatically send it to the email address that you provide while testing your website.

Guaranteed Future Enhancements:

The developers of the Comparium application has laid out a complete roadmap for the future expansion of the tool to ensure that the tools has all the useful features needed by website designers. Here are the features present within the Comparium automatic online website tester application that makes it an essential tool for the website developers out there.

Support for all Major Operating Systems:

All the popular operating systems such as Windows, macOS, and Linux are supported.

Support for Various Web Browsers:

All the commonly used web browsers such as Google Chrome, Mozilla Firefox, Safari, Opera, and Internet Explorer are supported.

Choose from Different Browser Versions:

Apart from the ability to pick a web browser, you can also select the version of the browser to ensure that your website design is displayed the same way on all versions of popular web browsers.

Create Report of Website Testing:

After performing the website test using Comparium, you can generate an offline result report of the test with all the essential details and get it sent to your email address for future analysis.
The developers of Comparium has already created a roadmap for the application and will be adding more features to the tool that will help website developers perform more in-depth and detailed website testing using the online tool.
How to Conduct Automatic Website Testing using Comparium?
In this section, let us take you through the steps to follow to perform automatic website testing using Comparium.
Visit the official

Comparium

website.

Enter the website URL where you wish to perform the automatic testing.

Select the OS and browser combination on which you wish to run the test of the website.
After selecting the parameters, click on the "Test" button to test your website performance.
That is all. The Comparium website will run the website performance tests based on the parameters you selected. After the test completes successfully, you will be able to view the results on the site itself.
Final Words:
Comparium is one of the best tools that every web designer should have in their arsenal. The application allows you to save time by not having to test websites manually on different configurations.
We hope you found this review of the Comparium automatic website testing application informative. If you have already used Comparium before for website testing, then do mention your personal experience with the tool as a comment below.