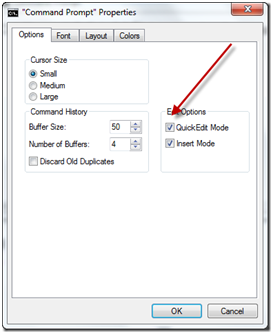 You must be an advanced user of Windows and looking for some of the best things in it. Here is the best option to explore your windows. The following command prompt tricks are excellent support to ease your function over windows. It is obvious that these things are not known to all. So get through the following cool cmd commands and use windows much easier than all other do.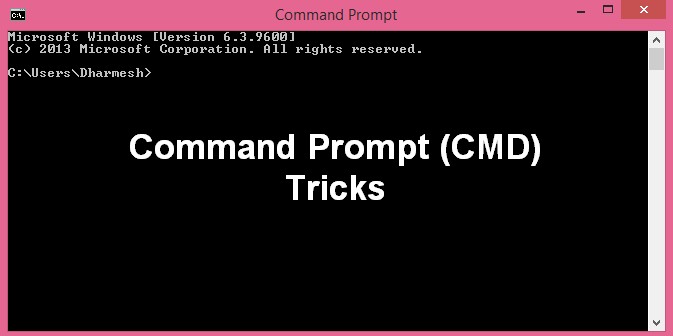 Top 10 Cool Command Prompt (CMD) Tricks and Hacks
You will find that a command runs automatically and you need to stop it, then and there. Just press Ctrl+C to stop the command flow at the moment. This is will stop the Command update immediately for you.

To start copy paste operation, you will have to right click the command title and find the properties. There you will find the option called quick edit mode. Just enable this. You will find that you can now copy a selected segment, just by pressing enter. You can even paste the copied part with just a right click. This is one of the best cmd tricks, and you can apply for first actions.

Have you forgotten the codes you have used earlier time? There is no big issue in it. Just use the command doskey/history as command and you will find the history of the commands you placed, the previous time. This is really one of the best cool things to do in cmd. So try it now.

You are looking to do something new with the cool command prompt codes. Now copy those codes directly to your clipboard. This is ideal when you are explaining certain things to someone. Just put 'Clip' at the end of the command. This will help you to explain the things, while you are chatting with someone.

Run the commands simultaneously with just to & signs. This is one of the greatest cmd hacks that will help you to several functions at the same time. You must give the idea to your friends even, since they will be getting aid from it.

If you are looking for a help with your command, just put a / sign as a suffix to the code. For all the valid commands, you will find a complete help as shown in the figure below.

Copy anything from the command prompt. Just right click anywhere, select Mark and then using your arrows, select the command you want to copy. Press enter to copy it down. You will get some real fun out of this fun cmd commands.





If you are looking for the connection of your PC, you can easily go through the network tool. Use the command ipconfig/all in your command prompt and find the full network details. This is one of the great cool command prompt tricks. So use it, for your own purpose.

You can now know the IP address of any website. Just type nslookup, give a space and then type the website name. You will find the IP address of the website.

Make fun of the codes. Turn on telnet and then type telnet towel.blinkenlights.nl. You will find the Start wars movie in ASCII. So, here is a cool stuff for you. This one of the best cool things to do with command prompt.
Now, you are going to make your friends stern at you, with so many command prompt games. Just explore them and use them to become and expert user.