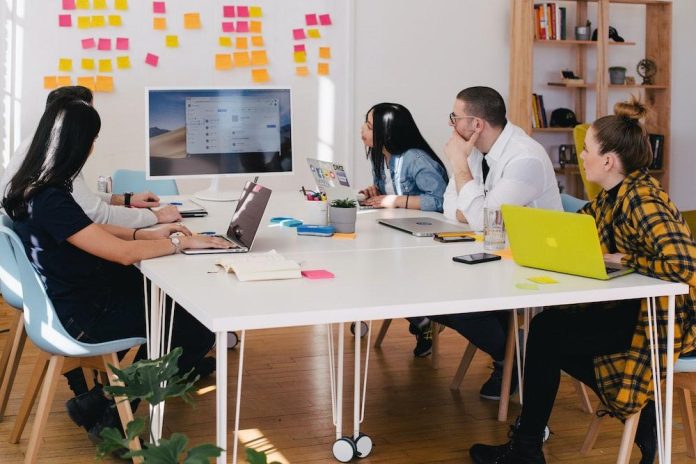 Over the past few years, digital influence and technology implementation has been spending on education worldwide exponentially.
Using artificial intelligence to evolve educational processes
One of the recent trends in e-learning is using artificial intelligence to evolve educational processes. AI-driven services can give learners and educators helpful information, simplify the monitoring of student progress, and create adaptive testing qualification systems with automatic control. A great example of AI implementation is the currently widespread phenomenon of chatbots. Experts state that chatbots are already very efficient since they help eliminate some routine tasks that instructors otherwise need to perform, e.g., answer students' common questions and working with thousands of students simultaneously.
Study on the go
The other popular educational direction is gamification and application. The 21st century has settled a trend for mobile devices, which have become almost inseparable from human beings. No need to say that nowadays, more and more real-life daily actions transfer to digital, naturally including education. The trend's motto is to study on the go, allowing people to learn at any moment, wherever they are while being on the road, taking a bath, waiting in a queue, or sunbathing on the beach.
Tons of educational apps being produced daily made a difference in the accessibility of education because now you can study almost anything anywhere at any time. The tendency is to be able to suck in new information from every available resource, whether it is audio (books, podcasts), visual (infographics, films/series/documentaries, posters), or both. Microlearning has also been active in the e-learning industry for a long time. It deals with delivering information in small, highly focused blocks, which allows instructors to provide a sticky learning experience that students are interested in.
Specialized resources
Another beneficial opportunity, given by a digital era and innovations in a learning system, is the ability to fill in your lack of knowledge or some skill with the help of specialized resources. For example, suppose you are a quick writer and are used to documenting information. In that case, it can be a life-saving hack to use autocorrect or similar services to detect and correct mistakes, misspellings, and tautology. Life tends to be highly diverse and unpredictable, and you could never be aware that sooner or later, there might be a situation where you will need to do something that you could be better at.
For instance, you are a verbally-savvy person who can be an talented orator but has little success in writing down thoughts and composing pieces into mainly defined frames or conditions. But at some point, you might need to make a written piece. That is when you can rely on professional essay writers at some writing service that can easily help you out by producing a unique work explicitly personalized for your needs or standards. Due to modern technologies, various specialists on almost every existing topic or sphere can be reached, making a decently perfect, entirely suitable manuscript for you. That is how simple, with a couple of clicks, anyone can receive whatever they prefer in the best option.
Gamification is pointed out as an effective e-learning tactic as well
No surprise that studying through songs, sports activities, or games has already proven its impact on the educational system. The more exciting and playful the learning process is – the better results it shows. Modern games are so highly technological and realistic that they can easily convert a traditional classroom into a gaming zone, unlocking students' activeness and creativity and giving them a chance to gain knowledge and mastery over the subject through fun. Gaming elements help create an effective optimistic learning general environment for learners and raise their interest in studying.
A distance studying community
The last but not the least educational trend is the building of a distance studying community. Due to technologies and several apps, humans worldwide can form a particular team of learners, creating a close to an actual class studying atmosphere and giving support and the ability to share the learning process. The popularity of this trend is highly demonstrated on social networks such as Tik Tok or Instagram, which proves that no matter what the world brings, people are still evolving as social creatures. They need other people around to be happy, and that education in any form is key to the future.