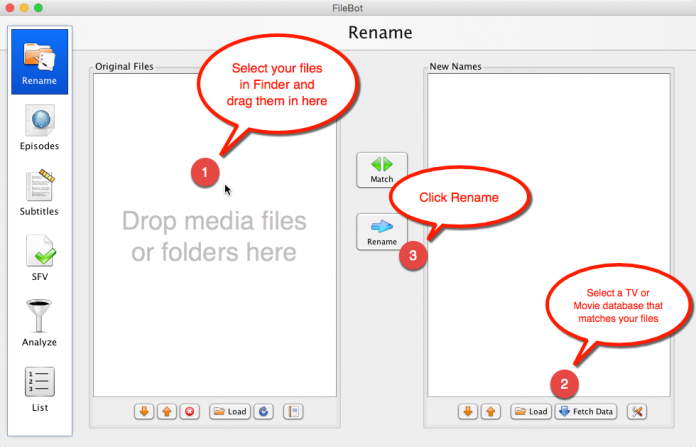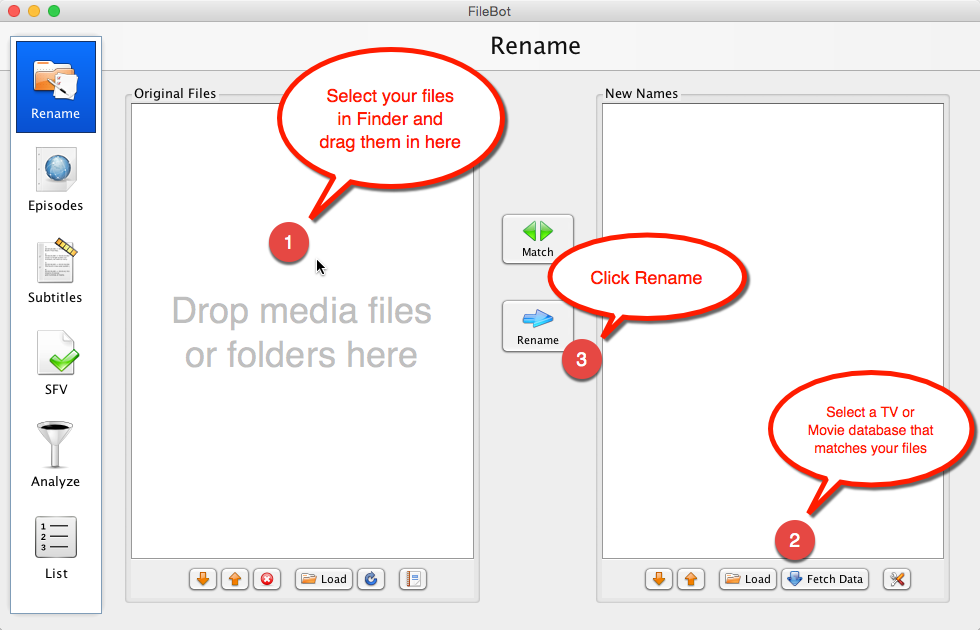 Everyone knows that FileBot was the best software for renaming and managing files and also to download subtitles. But what happened that people are looking for Filebot alternatives? In its initial development stage, FileBot was an open-source project that solely relied on crowdfunding. When the app gained popularity, the creators removed the portable version, and now only the paid version remains. Many people had donated during the crowdfunding, and most users argued that the app was not worth $40 for Windows or $50 for mac version. This is the sole reason for the downfall of FileBot. We all know that FileBot is the ultimate tool for renaming your movies, TV shows or anime and for even downloading subtitles and is supported by Windows, Linux and Mac. Here in this article, we are going to present you with the best alternatives for FileBot.
Best 7 Alternatives of FileBot Software:

MediaElch is an is open-source software and free to use media file organizer. It's easy to use and works on Windows, Mac and Linux. With MediaElch, you will be able to manage all your media files including movie files, TV shows and music files. You can import new files into MediaElch and the application would rename these new files automatically. By using "scrapers" you can select the source of your file name titles. It has a number of scrapers that includes IMDB, the Movie DB, the Audio DB, the TV DB and fanart.tv.
Highlights of MediaElch:
Free to Access
Easy UI
A large collection of Scrapers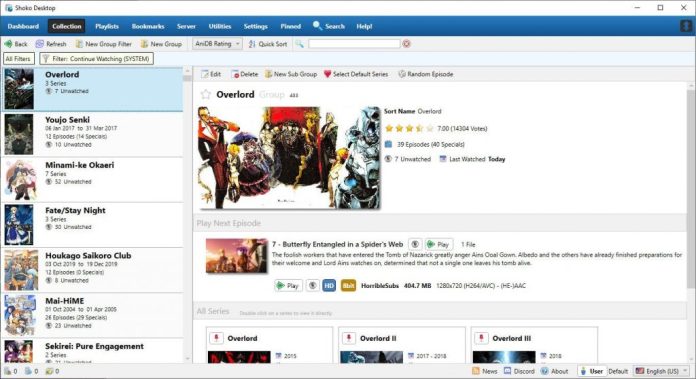 Highlights of Shoko Desktop:
Specially designed for anime
Create custom filters
Has different tools to fulfil your every need

Advanced Renamer is a Windows only application that enables you to organize your media files and any other type of files too. It provides a number of methods to rename your files, therefore you can easily decide which method was best for each file type. Advanced Renamer can be used for images as well as your media files. Advanced Renamer allows you to even add GPS data to the image. Advanced Renamer works differently to FileBot in the methods used to name your media files that not suit everyone.
Highlights of Advanced Renamer:
Free to use
Multiple methods to rename your file
Additional features such as adding data using GPS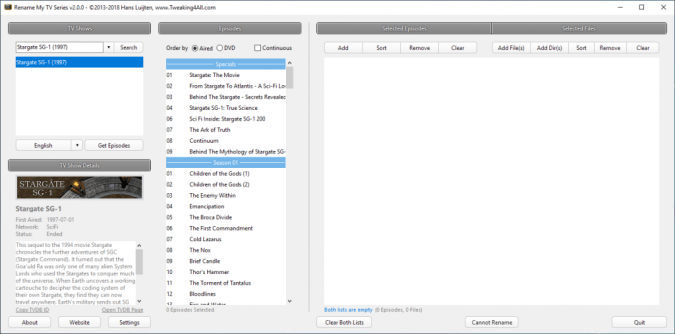 Rename My TV Series 2 is a tool that is used to rename TV series episodes. It's the updated version of Rename My TV Series / Name My TV Series. The new version updates the user interface and supports the new API of TheTVDB.com, supports 64-bit version for mac, and supports SSL. It is free to use software that can be used to create an NFO file for each TV Show or episode. The renamed files can be moved to directories; whose names can be defined based on TVDB data.
Highlights of Rename My TV Series 2:
Dark mode support
Free to use
64-bit mac support

With the Rename Master, you can rename a whole bunch of files with just a single mouse click. Rename Master can only be used on Windows computers. Rename Master has a very basic look, thus making the UI easy. The app provides a multitude of renaming instructions to set up your file names the way that you want them and has no scraping feature for media files. You can change multiple filenames at once by simply choosing the file naming instructions that you want them to have. With the preview facility, you can see what the files will look like before you rename them.
Highlights of Rename Master:
Free to use
Simple and Easy UI
Preview facility available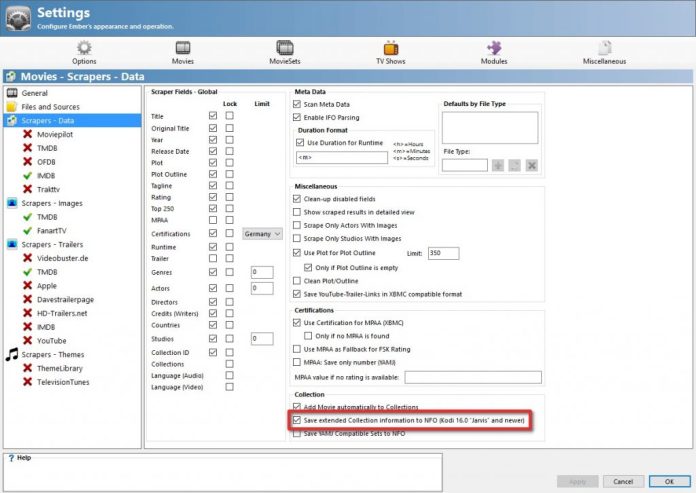 Ember Media Manager is a Windows-only open source movie and TV Show collections management tool. It was created to be used with XBMC. It supports most of the other media centre application out there and empowers home theatre enthusiasts to manage and organize their entire movie and TV Show collections. Ember scrapes movie and TV Show information from various sites along with their posters, fan-art, actor photos and even movie trailers. Ember can also be used as a standalone movie organizer, but the main objective is to export all the data and images to a format which can then be imported into your favourite media centre application.
Highlights of Ember Media Manager:
Automatically extracts media metadata
Free to use
Supports most other media centre applications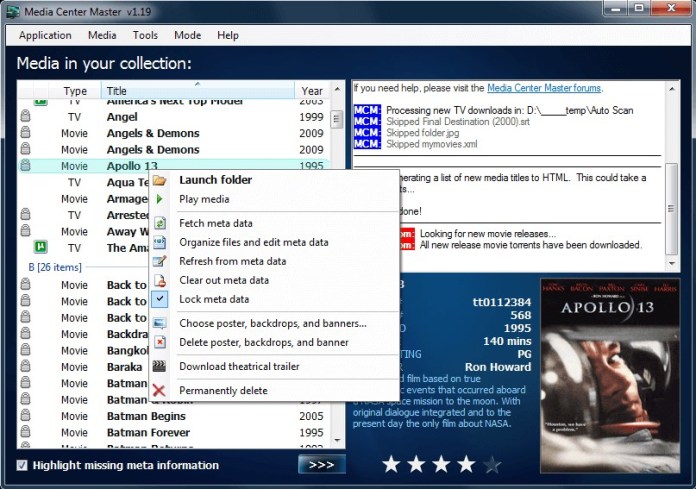 Media Center Master is a Windows only application that can be integrated fully with Kodi which makes things a lot easier. Media Center Manager works in dynamic mode to update your media files when you add new ones and the free version does a pretty good job. All you have to do is to select the folder for each type of file and then choose your naming convention. Media Center Manager uses a number of sources such as the Open Movie Database, the TV Database, IMDB, Fanart.tv and various torrent sites to scrape information. You can go for the premium version for a lot more functionality.
Highlights of Media Center Master:
Can be integrated with Kodi
Dynamic modes for operation
Scrapes information from a number of sources
Conclusion
We hope that you found what you were looking for, the best FileBot Alternatives. Filebot is considered to be one of the best, but you can use any of the above alternatives for a fast and smooth experience. Most of the free tools work in par with Filebot, and you won't have any regrets using them. Follow our page for more latest updates.