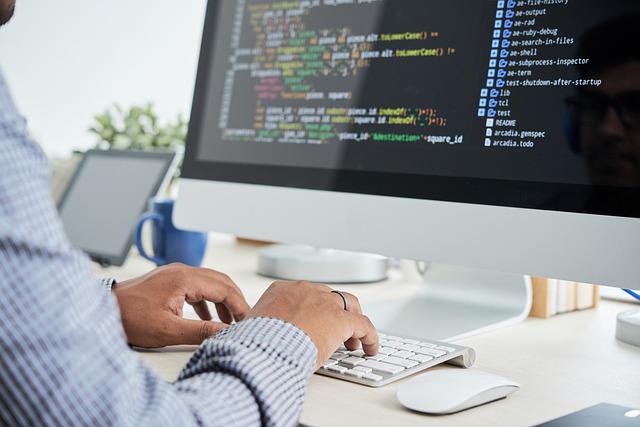 2022 will be a year like no other in terms of financial software development. For several years now, the interest in FinTechs and the hyper personalisation they offer has been surging and many new players are entering the market that's growing by the minute. As the new competitive banking landscape continues to attain millions of new clients, traditional banks look for ways to remain relevant by adopting digital technologies and designing innovative products and services that fill market gaps. Spoiler alert: Challenger banks specialise exactly in finding the service gaps of today's financial mega players and design innovative solutions that satisfy the current market demands far better. 
Working in a bespoke software development company with a focus on the financial sector, I notice how new technologies are the driving force behind each field innovation that occurs. 
In our increasingly digitally native society, reliable software solutions have become the backbone of every successful and sustainable business model. From financial reporting software, risk management and regulatory compliance to transaction processing, FinTech integrations and customer behaviour reporting – custom software development companies have the expertise and relevant experience to help with your next software project. 
Let's take a look at the financial software development trends and how they will disrupt the financial landscape. 
Digitalisation as an Evolving Megatrend
2000 was a remarkable year for the future of digitalisation of money and its influence on the entire financial software development for the next decades. This was when the tech giant PayPal was created and laid the foundation for many innovative payment methods and virtual currencies for electronic payment processing. In the same year, UBS clients in Switzerland were allowed to use mobile banking via the Wireless Application Protocol (WAP) to track stock exchange prices and place stock market orders. In 2004, the Alibaba Group launched Alipay.com, which is now ingrained in more than 70 banks.
Nowadays, we live in exciting times with explosive data production. Some experts even estimate that 90% of all available data was only generated in the past two years. Exactly these massive amounts of data represent the raw material for new technologies that shape the newly emerging financial software development trends. At the moment, many traditional global financial institutions are actively trying to catch up with FinTechs and adopt digitalisation on a company level. However, even the boldest change begins with the notion that things can get better through innovation. Thanks to digital workflows, AI, ML, and Big Data, most manual operations will become obsolete in the near future. By all means, it seems that digitalisation is a megatrend that's only taking baby steps right now. 
The Rise of Challenger Banks
What are challenger banks? You might think you've never heard of them, but the chances are that the people around you are already using them. Challenger banks also go by other names such as neobanks, Internet-only banks or digital banks. In essence, these are often FinTech startups that challenge traditional banking institutions by finding service gaps and providing convenient, affordable and fast banking solutions. Some of the most prominent challenger banks are Revolut Bank (UK), N26 (Germany), Monzo (UK) and MoneyLion (USA), and they promise to disrupt the banking landscape in the years to come. 
Challenger banks are quite attractive to younger generations and those comfortable with modern technology as they offer their users the benefits of digitalisation. First, users can set up an account without visiting a physical office, waiting in lines or signing any paper forms. Second, just like any other traditional bank, challenger banks provide money transfer services, saving accounts and loans. However, the differences are twofold: boosted transaction speed (usually instant) for a fraction of the fees in "normal" banks. Third, challenger banks are much more forward-thinking and some of them adopt innovations such as cryptocurrencies way faster than incumbents (e.g. Revolut in 2018, MoneyLion in 2021 and N26 plans to introduce crypto soon). 
The Hyper Personalisation Trend in Banking
The trend of hyper personalisation of products and services is evident, right? God might have created us equal and in his own image, but few people living in the 21-st century believe that we are all equal. Each of us carries a unique individuality and personality, and the same goes for every business and company. The financial sector knows all this too well and has recently found a way to leverage this need for more tailor-made services and products. 
For example, in a 2020 study by Salesforce on financial services and financial software development trends, 52% of customers expect financial companies to always personalise their service offers. Furthermore, 66% of the segment customers hope that financial institutions will understand their unique needs and will create personalised solutions based on their individual needs. Challenger banks gain a competitive advantage by collecting and analysing customer behaviour based on their spending habits, location, income, savings or investments. This has led banks to follow the trend of hyper personalisation and offer highly personalised banking conditions, interest rates or bonuses. Even a simple financial reporting software solution can be hyper personalised according to the unique needs of your business.  
Autonomous Finance as a Trend 
Digitalisation is so much more than a passing trend and autonomous finance is one of the most promising emerging areas. Digital technologies urge the entire financial sector to readapt their operational efficiency and find new ways to attract prospective clients and engage with existing ones. Autonomous finance (or autonomous banking) as a concept is all about automating financial processes and decisions with the help of advanced analytics.
Artificial intelligence (AI) and machine learning (ML) serve as the main driving forces behind creating autonomous finance and innovative financial software development. Most of the financial operations can and will be automated soon, which will help eliminate tedious manual work and reduce processing time and human mistakes. Also, when the combined capabilities of AI and ML can be implemented in each digital technology such as financial reporting software, FinTech integrations, regulatory compliance or data analytics.