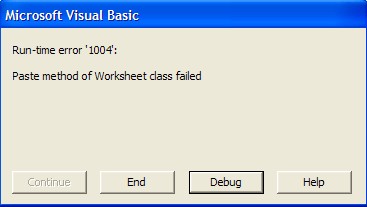 Runtime error '1004 is commonly found while using Excel. Excel as we all know is a pretty much our one stop destination when we want to work with tables and have our data in an organized manner. Anyone can use it and when using the application, one might have to deal with run-time error '1004 in VBA.(Visual Basic for Application). There are innumerable shortcuts and macros one can use while working with Excel and just like other applications, one might be facing quite a multiple amount of problems and errors.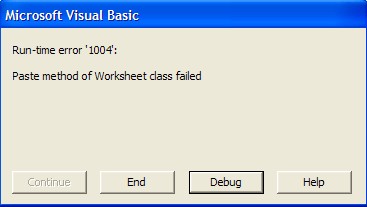 Reasons for runtime error '1004:

There is always more than one reason for any error that occurs on your system. Here, let us see the reasons for error 1004

Often, when you paste filtered data on a workbook in MS Excel, you might have to deal with the error 1004.

A large collection of strings has been set for a range value.

Application or object defined error

When there are issues in operation of other applications while using VBA Excel file

The desktop icon for MS Excel is corrupted.

How Can you fix visual basic runtime error 1004?

You can always avoid the run time error 1004 excel by simply not using it or you could choose to work with new pages rather that copying on the same. Yet another way to get rid of the excel runtime error 1004 is by using template bypass. It might sound to be a complicated process, but in real it has some very basic steps and here they are:

First of all, you need to visit Excel and then create a template bypass.

In the new document, close all the sheets and delete them all, except for one. (the ones which opened automatically must be deleted)

To delete the additional worksheets, simply right click on them and click delete.

With each click, you'll be deleting the worksheets one by one automatically.

Now when you have followed the above steps, make sure you leave out one page. This will let you do the modifications on the page. Insert the charts, tables, etc.

Now this single page shall serve as you template and you can keep copying and pasting things as and when you please. Save the worksheet as template and you can proceed with the rest of your work.

Warnings and Risks

While you work with the applications, in case you do not know entirely about the, you will end up causing harm to your system. So before you experiment with the files and documents, make sure you don't put your important files at stake. So therefore, to be able to deal better with the visual basic runtime error 1004 while working with important excel files, it is advisable that you take professional help and not end up crashing down your system.

That was all about the excel run time error 1004 and you can easily deal with it by following the above steps!