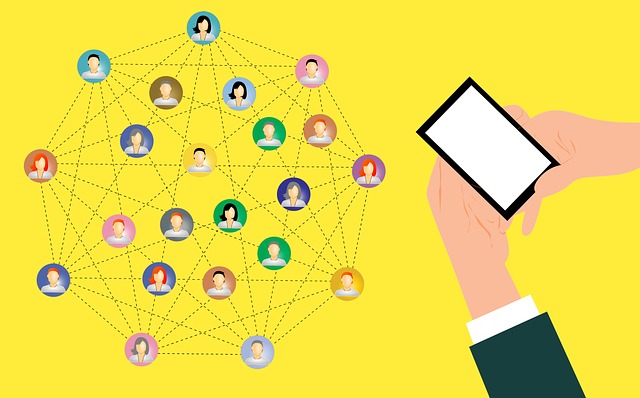 One can hardly argue about the fact that since the internet has been introduced, the world feels much more connected. Now one of the essential parts of the modern-day internet facility is marketing products through digital advertisements in any platform. The platform might be the website you are surfing or the social media you are using, such as Facebook, Twitter and LinkedIn or even your mailbox in Gmail or Yahoo. In the internet era, online ads have become ubiquitous.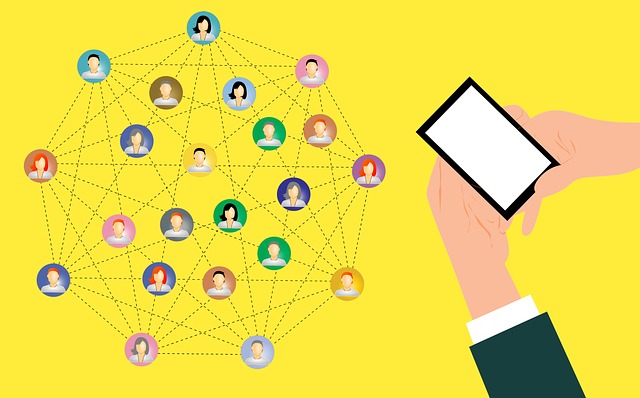 But have you ever thought that how these advertisements land up in your path? Of course, it needs a very high amount of strategy and planning. It also needs people who would make the right decisions for a company in terms of managing the marketing end, so that the company only sails in profit. And, on the new day of age, digital marketing has become a hot topic for those who wish to pursue a great career and want to shine. 
Furthermore, we have enough of the convincing facts and figures that show how important digital marketing is in the modern era. A research done by eMarketer shows the following:
| | |
| --- | --- |
| Year | Ad Spending (In Billions) |
| 2016 | $192 |
| 2017 | $229 |
| 2018 | $266 |
| 2019 | $307 |
The aforementioned stats, not only reflects the amount being invested in digital marketing, but also the growth it has witnessed in the past few years.
Digital marketing courses offer these individuals the right platform to rise and shine according to their potential. Also, let's not forget the fact that Digital marketing courses are nothing like your day to day degree course where you can't push start your career without having a proper college degree. So, here are some of the advantages of Digital marketing courses:
The Internet has become a necessity for almost every grown-up nowadays. So, with this unprecedented ascent of the internet, the scope of jobs in digital marketing has also sky-rocketed in a span of a few years. Mondo, a New York based digital firm has predicted that in the coming years, the internet boom will see a rise of demand in digital marketing executives by a mammoth 38%. So, if you want to pursue a good career with a handsome salary package, it is perhaps the right time you start preparing. Enhancing your skills in digital marketing will surely give you an edge over others in the competitive sector.

Are you a choosy person? If the answer is yes, then digital marketing is the place for you. Since we are talking about the internet and its components, such as social media platforms and search engines, i.e. Facebook, Instagram, Yahoo, Google etc., it must be said that all these companies also need marketing analyst to evaluate the market trend keenly to figure out ways to sell their products and services. This leads to an array of openings for a digital marketing executive. Billions and billions of companies throughout the world are posting new jobs on digital marketing every single day. So, when you have so many job options, you can afford to be choosy, isn't it?

One of the most fascinating things about digital marketing is the pay package that these companies offer. In the case of digital marketing, the strength of personnelle is inversely proportional with the work these people need to do. So, the more skilled professional you are, the more you are wanted by top companies of the field. This automatically gives you an advantage to bargain for the money with the company that wants you for their marketing works. In the last few years, the requirements for people who are well versed with SEO, SEM, SMO and

PPC techniques

have been rising steadily. This gives the digital marketing personnel a lot more advantage than the usual servicemen.

As mentioned earlier, you don't even need to finish your degree to start a career in digital marketing. You can start working as a freelance blogger and build a bigger fanbase or you can test your skills with the Google Analytics Exam. Once the tests are complete, you will be issued a certificate on the basis of your technical skills. You can add them on your social media profile such as LinkedIn so that the people who are interested in recruiting can take note and shortlist you as a potential candidate. In this way, you can kick start your career and you don't even need to sit down on a workstation. 

We live in the internet era. The Internet has literally become synonymous to the term ubiquitous. Since the entire platform of digital marketing are interlinked, it is very easy for the skilled professional to work. One of the key highlights of digital marketing is the flexibility that it offers. You can work at any point in time and at any place you think suitable. There is no restriction. Also, since millions of people are accessing the internet every second, there is always a chance that they might run into some kind of trouble that needs an expert opinion. You can also enhance your skill set for those problems and make a name for you by assisting these troubled souls. 

Another aspect of digital marketing is the transfer of skills from one company to another. Since all the companies are focusing on going online to sell their products, it's important that they have someone who knows the right ways to sell the products through the internet at their disposal. This is true for every sector, including the small, medium and large sector companies. 

Last but not least, digital marketing gives you enough scope to showcase your creativity. Writing innovative yet effective content and planning well chalked out marketing plans need a lot of imagination. So, for those out there with good imagination power, sharpen your skills for digital marketing, because it is a thing of the future. 
But one might ask how did he/she become a digital marketing professional and how do they become trained professionals in this ever-growing industry? Well, the answer is very simple. There are a plethora of online schools available who are teaching how to become a digital marketing professional through their digital marketing courses. upGrad is one of those institutions. In association with MICA, and with a partnership with several well-reputed companies of the industry such as Star, Hewlett Packard (HP) enterprise, Thomas Cook and HCL, it is one of the premier institutions available for the ambitious students to graduate from. 
upGrad provides multiple options for those who are interested in pursuing an online digital marketing course. The courses include Branding and Marketing, Social Media and Content Marketing and Marketing Analytics. With only 7-9 hours every week, you can also become an alumnus of MICA and earn a chance to get recognition from MICA and Facebook. You can choose from 180+ courses and subjects and the fees are also modest. You can also pay your fees through the EMI option. So why wait when you can become a digital marketing professional and make a name for yourself?