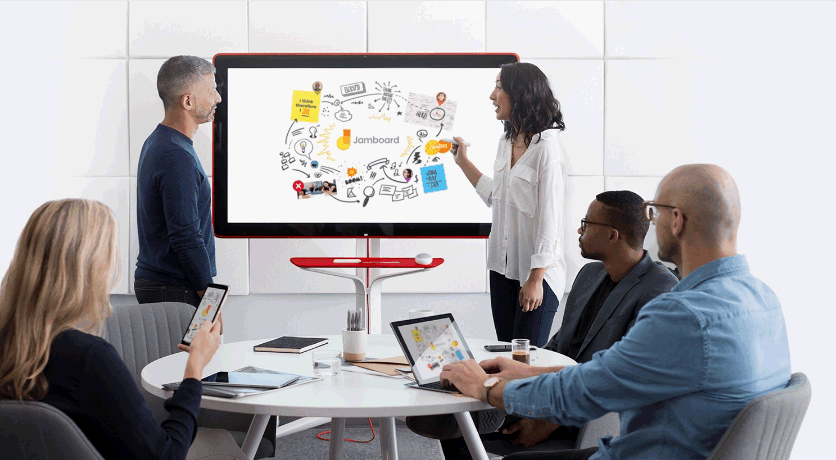 Google is coming up with new innovative technologies day after day, and its recent release has been a considered as a huge advantage in the field of interaction and machine learning. Jamboard is the result of Google's extensive 1year research. Jamboard which is otherwise known as Google Jamboard has created quite a hype upon its release since this May 23rd. Google is consistently setting trends by coming up with newer innovations day by day and no doubt, Google Jamboard seems to be quite an upgrade for traditional default whiteboards. Since its release, Jamboard has created quite an uproar in the field of interactivity. So let's know about what is Jamboard and some solid facts as for why you need to choose this new Jamboard over your traditional whiteboards.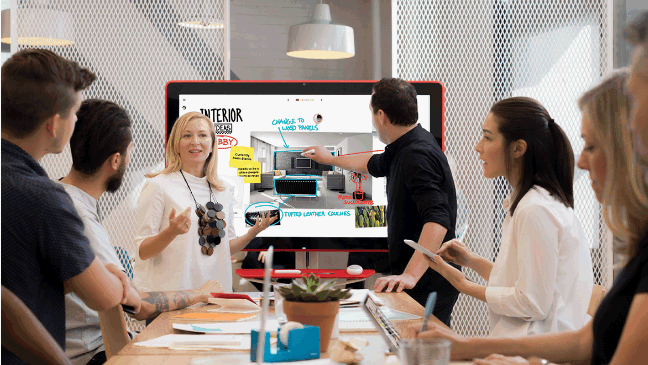 What is Google Jamboard? And its Features
Google Jamboard is an interactive whiteboard developed by Google. Jamboard is launched bundled up with the G Suite family which was officially announced on 25th October 2016 and was launched into the commercial market this May 23rd.  In 2006, the Google apps like Google Drive, Google map, etc. was initiated and soon after the Google apps were combined in the form of G-Suite which was made subscription enabled.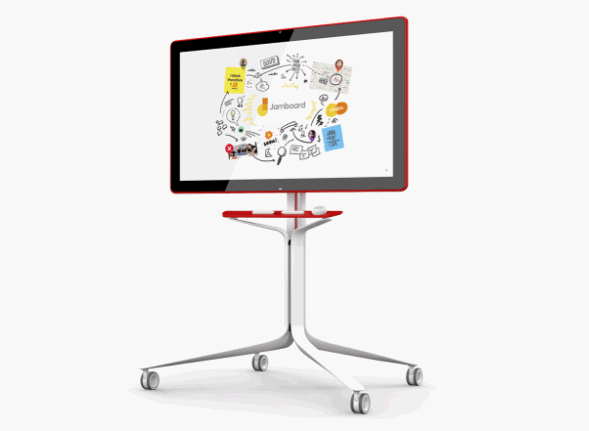 At the same time, the concept of Google Jamboard was put forth. With the newer technology onboard, Google Jamboard functions way better than any regular whiteboard or interactive whiteboards.  It was originally priced for 4999$ plus 600$ as annual maintenance charges. And as soon as it entered the market it created an uproar among tech-savvy people. Let's discuss crucial points for this tech-giant Jamboard against traditional whiteboards
The ultimate visual Interaction Experience
So how about interacting with the individuals with an excellent visual graphics that would let you explain anything starting from the simple equation to complex flowcharts or solve any diagrammatic problem. It is much easier to draw, write, or load videos, high-end graphics into Google's Jamboard that is impossible for any person to draw it on the traditional whiteboard physically. So Jamboard has come out as an evolved version of the whiteboard. So you cannot draw complex diagrams or load images or videos into traditional whiteboard which makes Jamboard a better option in this case.
Evolved multimedia capability
The interactive Jamboardsare designed in such a way that it allows any person to convey information found in any form- be it a picture, map, video, etc.  Starting from PowerPoint presentation to simple classroom lectures, your teaching or presenting information is not limited to just a pen or board. While all your whiteboard can do is get you some rough sketches, but at the same time, Jamboard comes with various multimedia features that make your teaching and learning experience better at the same time handles professional  project efficiently
Never lose your Data
Once you erase something written on a whiteboard, it's gone. You cannot store your written works, teaching graphics, drawn diagrams on a whiteboard unless you click an image of it. New Jamboard removes this hassle as Google has incorporated G suite and enhanced cloud storage facility along with internal data storage systems to prevent data loss. You have access to every written information on your Jamboard without worrying about losing a piece of lecture note or presentation documents. So next time your power fails you, worry not. As soon as your system resumes, you will find your data already saved or synced.
Placement flexibility
Your Jamboard can be attached to a vertical movable stand on wheels, and you can place it or move it to anywhere according to the viewing need. So you can move your Jamboard all around your room to any corner quickly. At the same time, most of the traditional whiteboards are either wall-fixed or too big just to move around anywhere. So, in this case, you are in for a benefit, as the optimum 55″ display can be easily mounted on a stand or placed on any support to display your work, lessons, and presentations without hassle. Your Jamboard can be mounted on the wall as well.
Connect Anything Anytime!
Your Jamboard comes with external connectivity feature that makes data transfer a cup of tea. No matter how you try, you cannot plug in a USB to your traditional whiteboard. As interactive Jamboard is a technical thing, you can certainly connect USB, drives, etc. which can help you with transferring your data, connect other devices and much more. So along with getting a whiteboard, you get additional features as well like an interactive platform, data storage system, data transfer, and connectivity, etc. so Jamboard has the edge over your standard traditional whiteboard in this respect.
Amazing Display
Regular whiteboards have the biggest disadvantage in the form of viewing angles. Yes, with a stationary whiteboard, you cannot always see what's written in it due to reflection or higher viewing angles when the room is large. With 4k HD display onboard, your Jamboard can give you the best visual experience whether you are sitting in the front or some corner. With this screen, any person shall be able to perceive crystal clear graphics. Also, enhanced pixel density results in crisper images and videos. You cannot get this feature in any other standard whiteboard.
Move your regular Whiteboard to Cloud
Use your stylus to sketch a thing, or explain presentations and direct it to cloud storage for other people to interact. Yes, Jamboards comes with live interaction features that let your work to be seen or modified by other people having the jam app. So, live explaining gets easier, and people who have missed the presentation can also view it later. Typical whiteboards don't have this feature, and even those interactive boards also don't possess this ability.
Get more "jammers" into workflow with Jamboard app
Interactive Jamboard supports up to 16 touch points at a time. So this makes it at par with traditional whiteboards where multiple people can write or doodle at a time. But the feature of accessing the Jamboard from personal phones or tablets is what makes a Jamboard more preferable. Yes, Jamboard is bundled up with an Android, iOS app known as "Jamboard app" which lets anyone present there with access to the presentation as well as touch is or edit it. If you have the Jamboard app and the permission for the display, then you can add, delete or modify your works through G Suite in Jamboard. This feature is something that traditional whiteboard or even interactive boards are unable to perform.
Draw with stylus, erase with Hand
All the functions that a regular whiteboard can do are executed by Jamboard efficiently. With this additional feature, you can draw, doodle, sketch or write on Jamboard using a stylus and only erase it with your hand or fingers. Yes, the touch sensitive board can recognize individual handwritings and doodles for easier recognition of words and as well as let you erase your mistakes from Jamboard with your hand just like any standard whiteboard. Isn't it a great feature!
Save and Share, Save and Return
Your presentations, data and even a minute dot are collected by Jamboard which can be accessed anytime. So you can write anything anytime and simply share it online through Google Drive, Google Hangouts, Gmail or G suite. Anyone can see your work anytime anywhere as long as they have the permission for it. Saving and sharing data has never been this easy. And with a traditional whiteboard, you are certainly unable to execute all of these works anyhow. With Jamboard onboard, live as well as online interactivity is made smooth.
Software that Runs the Whiteboard
The Jamboard, as Google had stated, is bundled up with the G-Suite. Therefore it comes with an OS that is that is similar to the G-Suite. This OS of the Jamboard can open a session where a certain number of users can join to see, work, modify, save and share presentations inside the specified space. Also, any program that is compatible with G-Suite or any activity recognized by G-Suite can be performed by this Jamboard without much difficulty. Therefore this interactive board is certainly a complete package in comparison with traditional whiteboards
Best suited for High-End Enterprises and Offices
Since higher functioning corps require everything on the go, this interactive board is best suited for them. You can jam a conference anytime, save the data, share it; give access permission to particular people, etc. all in one system. If you have loads of work and traditional method only slows you down, then Jamboard acts as a boon in the time of crisis. With the auto-sync enabled you can directly save your data to drive preventing data loss due to sudden power failure. Traditional whiteboards will only get you slower in comparison to new Jamboards.
A Total Plaything!
You can pull in an emoji, save a screenshot, drag and drop images, doodle a bit, erase it all. And all these activities on a technical platform are quite difficult. Google is all set to give its audience the ultimate interactive whiteboard that would not only function as a regular whiteboard but also do much more. So, it's not just any interactive whiteboard; it's a premium interactive board that features a bit more than anything. And your typical whiteboard won't be able to pull through such high-end works. So, interactive Jamboard wins the game between traditional whiteboard and Jamboard.
Jamboard Vs Traditional White Board
Traditional Whiteboards has been of great use as premium interactivity and explaining tool. Since many years, people of any background be it education or corporation- used whiteboards to explain their thoughts and present their ideas. But the evolution in the technology has replaced the traditional whiteboards with more enhanced features. Just like the evolution of mobile phones, this Jamboard can be considered as an evolved version of a traditional whiteboard. The general difference between Jamboard and traditional whiteboard are highlighted below:
Jamboard
Load images, graphics, multimedia, etc. into the platform
Comes with G-Suite
Connectivity of external devices and USB
Higher amount oftouchpoints at a time (up to 16)
Access files from anywhere
Cloud storage of data
Save and share data easily using any Google program.
Stylus integrated
Erase using hand
55″ 4k HD display
Higher viewing angles
Accessing data anywhere, anytime
App integration
Traditional Whiteboard
Cannot load images or multimedia things
Doesn't come with G-suite, even some interactive boards also don't have this feature
Cannot connect external device to any traditional Whiteboard
No saving or sharing option
Complex diagrams gets harder to draw or explain
No app integration
Verdict
Since the announcement till its launch, Google has marked excellence in grabbing audience attention and coming up with innovative stuff. With the redesign of hangouts to the launching of Jamboard, Google has left no stones unturned to set itself as the world's largest IT incorporation. And with Jamboard, it is expected to revolutionize interactivity as well as provide a medium for saving and sharing through Google's most used apps the G-Suite. Also, traditional method has been ditched by many high-end companies, and they have adapted to technical means for their project display or presentations.
The newly launched Google Jamboard is seemed to solve many of their problems like unifying multiple tasks in one go and smoother functioning of a project or presentation. As the final verdict, Google Jamboard seems to be the ultimate choice for anyone who wishes to have some high-end technology onboard which would be able to solve their entire project or presentation related problems easily. Here traditional whiteboards seem to take a backseat.
Hence with the evolution of technology investing $5000 on this interactive Jamboard appears to be a wise decision as it is seen than Jamboard is winning over all the points in the argument including solving various situational troubles. Hence Jamboard can be presented as a genuine all-rounder and performer while whiteboard is limited in its functionality.