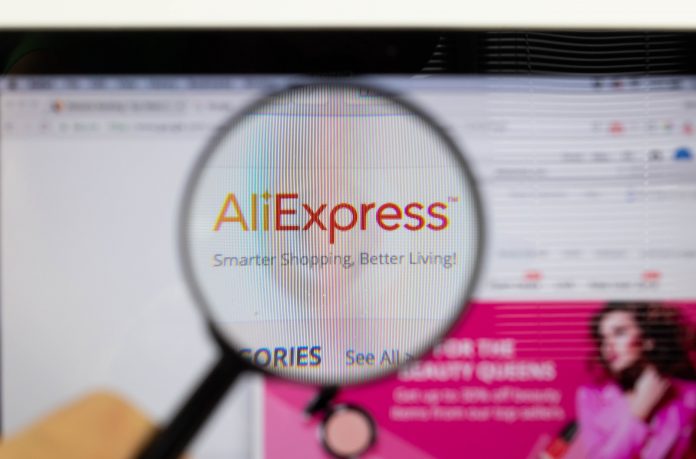 AliExpress is a subsidiary of the Chinese multi-billion dollar e-commerce company Alibaba Group. Launched in 2010, AliExpress acts as an online marketplace connecting small businesses and independent sellers to consumers. Much like eBay, AliExpress does not sell anything directly but rather functions as a host platform for third-party retailers.
Unlike its sister company Taobao which focuses on the domestic consumers of China, AliExpress aims primarily at international consumers. Despite nearly all the sellers on the site being Chinese themselves, AliExpress does not, ironically, ship products to customers living in Mainland China. They currently have websites available in English, Spanish, French, German, Italian, Dutch, Polish, Turkish, Portuguese, Indonesian, and Russian. The default language is English for website visitors from a country outside the boundaries of these languages.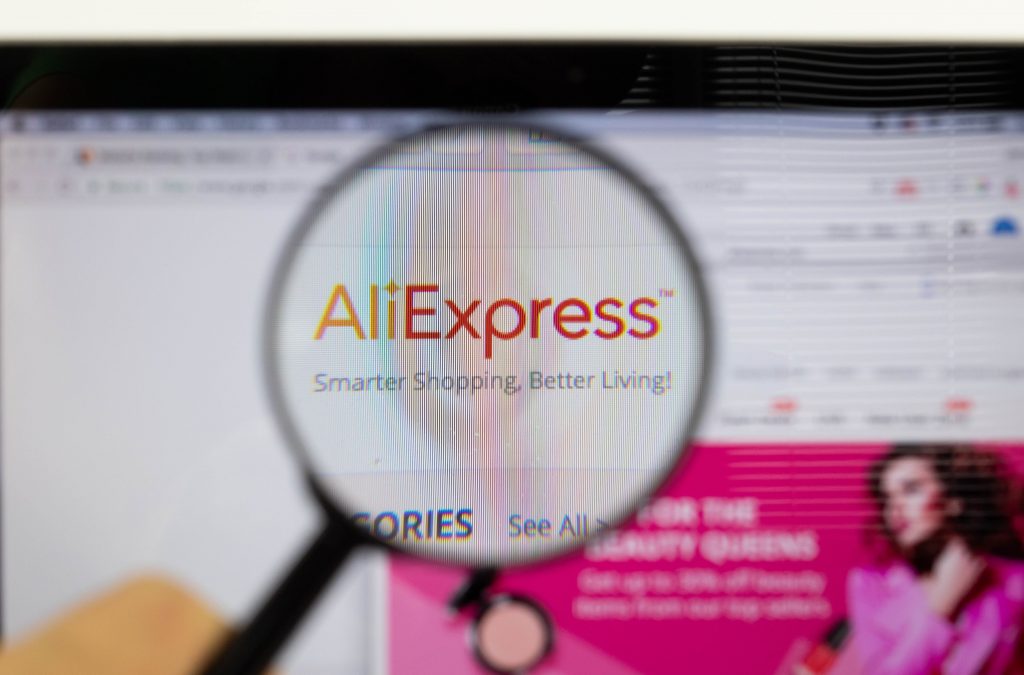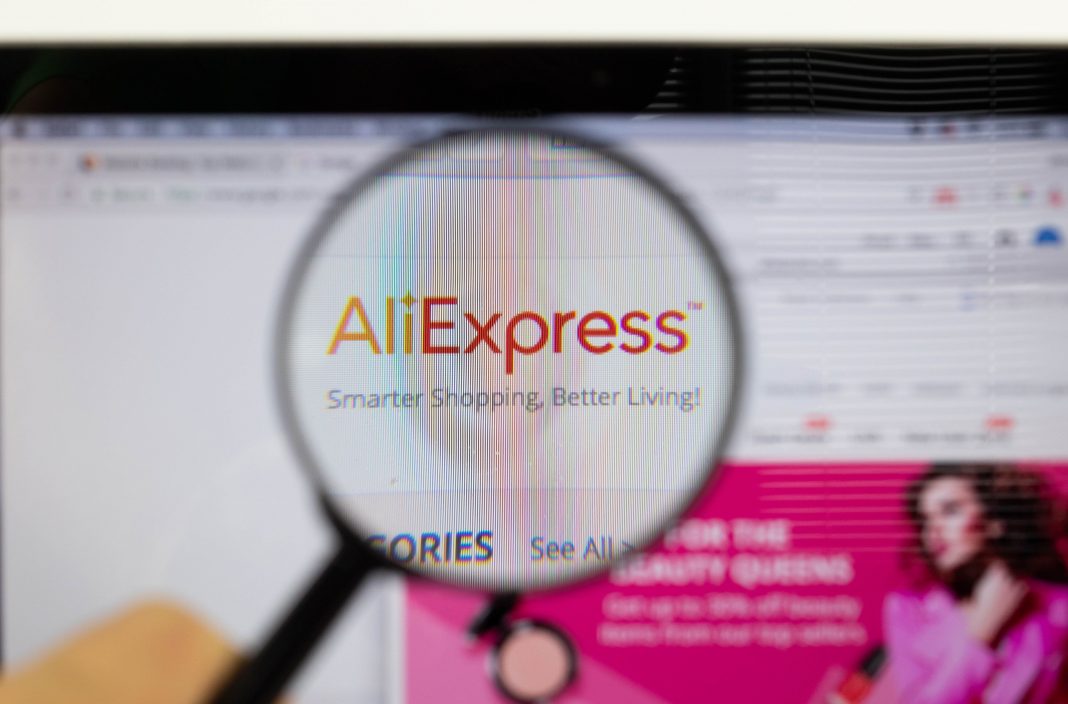 Why Is AliExpress So Cheap?
Since most goods from sellers on AliExpress have been manufactured and stored in China, prices can be suspiciously low-priced. China has always managed to suppress production costs with its dominant business ecosystem, low taxes, duties, and competitive currency practices. This, in turn, allows China-based sellers to charge competitively for their items.
In some cases, you may be buying directly from manufacturers. This can also contribute to cutting costs as retail markup added by a middle-man is usually avoided. Another factor could also be the lax enforcement of intellectual property laws.
Unfortunately, another reason why items are so cheap is that they are counterfeit or fraudulent. China has a reputation for being a hotbed of knock-offs, so it comes as no surprise that these counterfeit items would make their way onto AliExpress too.
But be aware of customs and import duties payable upon receipt of goods purchased from China. Each country has different taxes and costs attached to parcels from abroad, so before making any purchase, it is worth checking out what they are in your country. Failure to pay the correct taxes and duties could result in your package being detained at customs or returned to the sender. Some items may incur hefty import costs, so much so that the item is no longer much of a bargain as a result.
Is AliExpress a Scam?
In short, AliExpress itself is not a scam website. However, just as with any other e-commerce marketplace, it is vulnerable to the presence of fraudsters and fakes. Thankfully AliExpress has been steadily improving the regulation of its sellers. It also has a pretty robust buyer protection policy in place to give consumers a sense of security.
Tips on How to Shop Safely on AliExpress
Our top three recommendations for shopping are below.
Seller and Product Feedback
The best way to avoid a bad purchase is to check the reviews on both the product of interest and the seller. It is far less likely to be a problematic shopping experience if a seller or product has hundreds or thousands of verifiable satisfied buyers.
From looking at the seller history of a merchant on their seller page, you will see a complete breakdown of customer purchases, including:
Positive Feedback Percentage 

Feedback Score

Ratings subdivided into categories: Items As Described, Communication, and Shipping Speed.

Comments from previous customers
With all this information, it will be much easier to ascertain whether a seller is reputable or not.
Seller Guarantees
To instill further confidence, many sellers also offer item-specific guarantees on top of the buyer protection policy from AliExpress. But be aware that these guarantees may not extend to all items from the same seller's catalog.
Seller guarantees may include:
On-Time Delivery – a full refund promised to items that do not arrive within the specified timeframe.

Returns and Refunds – a full refund is promised if items are not as described.

Domestic Returns – returns can be made to a local warehouse, removing the hassle and costs of shipping expenses and custom fees.

Guaranteed Genuine – verified genuine by AliExpress itself. Look out for this when purchasing a big-ticket item. 
Buyer Protection Policy
The buyer protection policy guarantees are the following:
A full refund if you do not receive your order – in the case where a purchase does not arrive at its destination or arrives later than the approximated timescale, you may be eligible for a full refund. The refund will take up to 15 days to be processed. 
A full or partial refund if the item is not as described – in the case where a purchase drastically differs from the product description or fails to meet expectations, you can either:
Return the item for a full refund to be processed within 15 days;

Keep the item and receive a partial refund.
Refund Process and Disputes
If you are unhappy with a purchase, you may initiate the refund process or open a dispute through AliExpress. Disputes must be opened before an order is completed or within 15 days after the order is completed. Any issues that may arise outside of this timeframe are sadly not covered under the buyer protection policy.
Usually, buyers are encouraged to try and reach an agreement with the seller directly.
If an agreement cannot be made, the dispute can be escalated, at which stage AliExpress will act as a mediator in facilitating a mutually acceptable resolution.
Be a Smart Shopper
Of course, even with all the policies in place to protect consumer rights, the consumer must also bear the responsibility to exercise smart shopping practices. These are:
Never send money to a seller directly  – if a seller suggests that monetary transactions take place outside of AliExpress, do not proceed. Sending money off the platform will remove all cover provided by buyer protection policies.

Do not confirm receipt of items before delivery – Check that you have received an order in full and all items purchased are within your possession.

Keep in mind realistic prices – if a price is too good to be true, it probably is. You also get what you pay for. These phrases should be kept in mind when coming across a $25 Gucci handbag.
Conclusion
There are many bargains to be found on AliExpress, but not all products are legit. Counterfeit items can come in many forms and range from clothing to electronics. There will also be some substandard items in terms of quality. But buyer protection policies combined with good old common sense should be enough to provide you with a safe shopping experience on the website.
Like with any e-commerce website, you may encounter a problematic purchase or two. Although the potential savings AliExpress has to offer can sometimes outweigh the risks. As a general rule, AliExpress is probably a safe bet for small purchases below $100. It may be best to avoid electronics and steer clear of anything designer entirely.