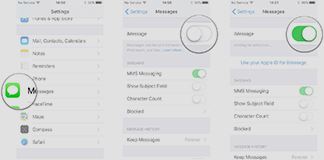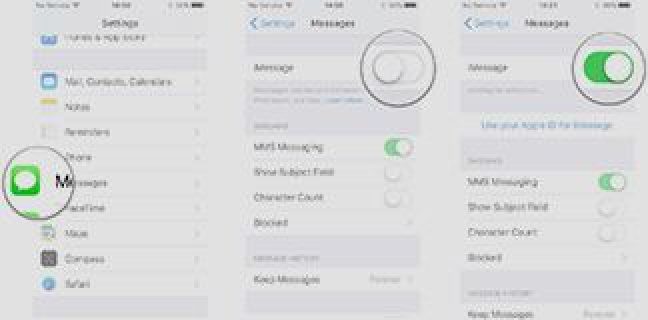 Basically imessage is used as instant message app. It was developed by apple company. If you want to use imessage app on your iphone, ipad, ipod touch then you need to activate on your smartphone. Here i will share with you how to activate iMessage on iphone/ipad/ipod. By using imessage you can send text, photos, videos, documents, and Contact information through WiFi or mobile data. What you have to do is simply change the settings on your mobile. Make sure that you have latest version of IOS on your mobile. And also check once on carrier support that you will get SMS on your iphone. Here you can find out 4 ways to fix imessage "waiting for activation " your iphone/ipad/ipod.

How to Activate iMessage on iPhone/ iPad/ iPod
 Just once check on your iPhone app, did you get number listed or not. You can see your number listed on top of the contacts. If it is not there in the list just try this method. Just simple go to settings >> Phone >> My number. Add your number here.

Just once check the time and date settings that are showing correct information or not. Otherwise you can click on " set automatically " option.
Even sometimes Wi-Fi problem can effect iMessage activation problem. So make sure that you have good WiFi connection.
Now to

enable imessage on iphone

, Go to Settings >> Message and Toggle On iMessage. It will take some time to verify and activate. After activation it will turn Green.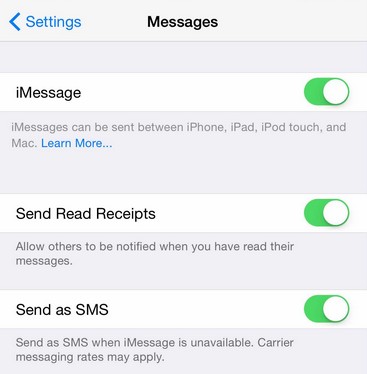 Note : You may be charged for a SMS at the time of verification.
How to Fix iMessage waiting for Activation error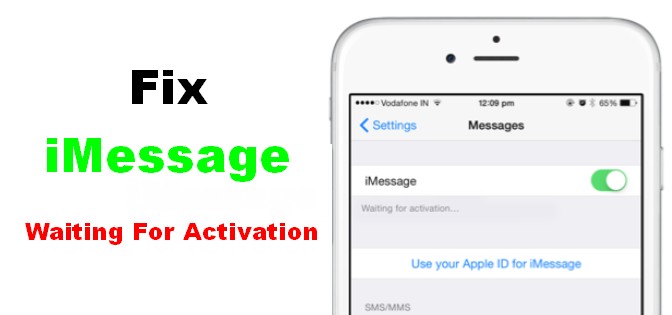 Some time due to some error or technical issue iMessage may not activate on your device. But don't worry you can fix this issue by trying these simple troubleshooting steps.
By Using Airplane Mode
Just simple go to settings >> tap on messages and turn off imessage option
Now you need to turn on the airplane mode, then WiFi will be turn off automatically by default.
And now you have to turn on WiFi connection.
Get back to messages and simple turn on imessage option.
Now you will be promoted by your apple ID. If you did not added yet.
Now go back to settings and turn off your Airplane mode.
Now you will get notification on your i phone like " Your carrier may charge for SMS ". Just click on OK button.
If it's not working then simple go back to settings and tap on messages and turn off the imessage and again turn on imessage.
In a mean while your i message get activated.
After that you will get grayed out number and email ID. After that it will verify your number that's it.
By Using Apple ID
Just go to settings – Scroll down on messages and tap on "Send and Receive " Option.
click to open the apple ID and then click on sign out application.
Now you need to switch off your iMessage
wait for few seconds and turn on your iMessage
Now you need to enter your apple Id details then try to activate your imessage.
If the above method does not work, then you can try reset your device or contact your carrier. Well the activation steps are simple, just try out and let us know if you still get any problem.