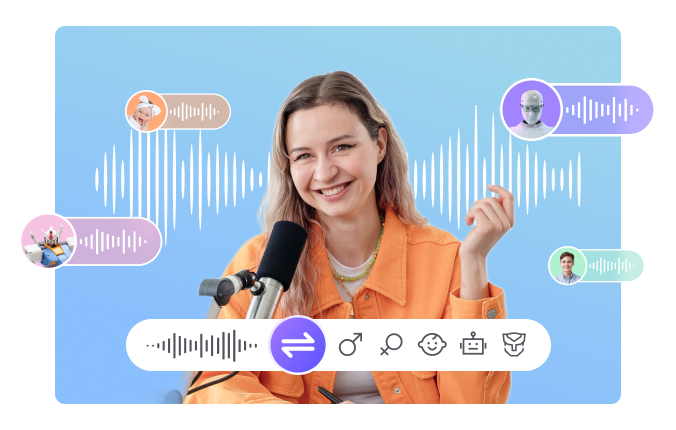 This tutorial will show you how to change your voice with different sound effects in Wondershare UniConverter. After reading this article, you'll be able to change your voice with various sound effects to make yourself sound more dynamic, interesting, or authoritative.
What is Wondershare UniConverter ?
"Wondershare UniConverter" is a suite of tools for converting, editing, analyzing, and compressing videos. It also includes tools for DVDs burn and audio processing.
With the help of this tool you can easily perform tasks like :
Cut or trim your MP3 or other audio files easily.
Remove vocals from any song to get the music.
Change your voice with diverse sound effects.
Remove Background Noise from Video and Audio.
How to change voice with Wondershare UniConverter
When you need to change your voice for a project, whether it's for a video or an audio recording, Wondershare UniConverter can help. This versatile program has many different sound effects to let you sound like anyone from a young girl to a deep-voiced man. Here are four easy steps to follow to change your voice with UniConverter:
First download the Wondershare UniConverter open the Voice changer tool.
Now import single or multiple audio/video files to change the voice. You can drag drop your file.
Select the voice effect that you want to use. There are 5 different sound effects of Male, Female, Baby, Robot and transformer.
You can switch between different voice option and finalise your desired voice effect.
Once done, you can click on Export button to get your voice changed audio/video file.
It's too easy and fast, with just 2-3 steps you can change your voice in any audio/video file.
Why choose Wondershare UniConverter
If you're looking to change the voice of your video or audio file, Wondershare UniConverter is a great option. With this app, you can change the voice of your video or audio file to any other voice. You can also use different sound effects to create a more authentic sounding audio or video file.
Beside voice change features there are plenty of options that make it all in one audio/video tool like free video converter.
The best things that we like about this tool is :
Ease of operation : It is very easy to operate, simple UI and fast. Anyone can use it  without any guidance.
Multiple Files Manipulation : You can edit multiple files together, all the changes you made will apply to all files in the batch. It saves lots of time.
It supports almost all audio/video formats, so you will not have any issue with any format files. Also it maintain the quality of the audio/video.
These are some of the reason that make it one of the best tool in this industry.
Online Audio editor solution
There are many online audio editors which you can use to change your voice with different sound effects. Media.io is one of the best tool that I personaly use for audio editing purpose.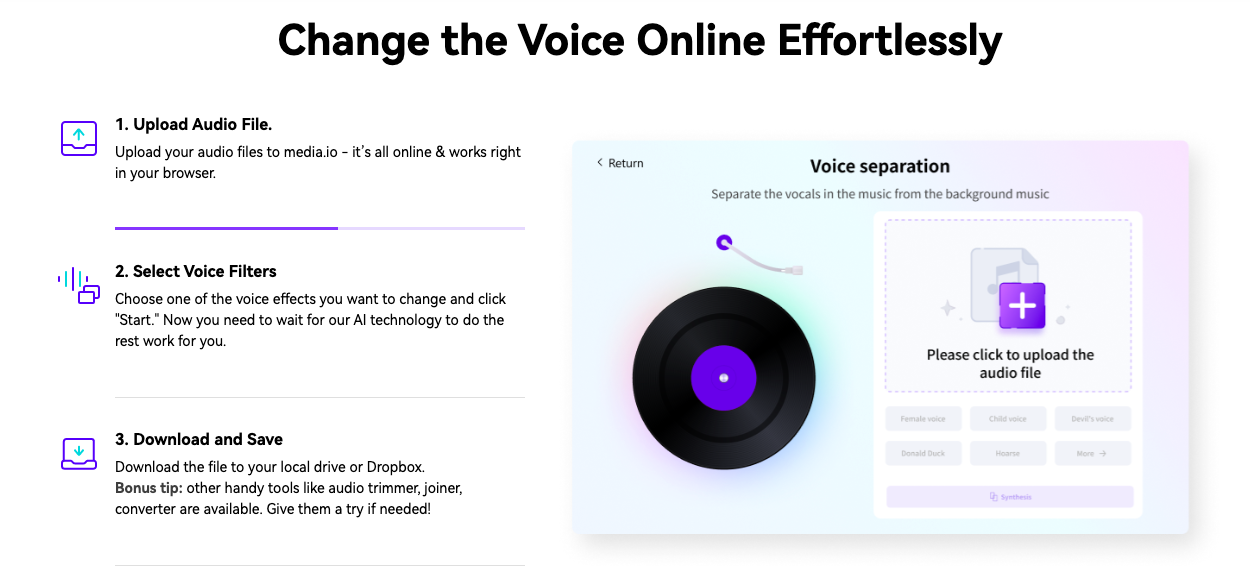 It has almost all your required features like :
Vocal Removal Online
Song Remix Online
Audio Cutter
Audio File Converter to any format
Audio compressor and lot more.
Conclusion
After reading this article, you will be able to change your voice with different sound effects using UniConvertor. This software can be used to alter the sounds of people, animals, and machines. By changing your voice, you can create a variety of accents and tones that are perfect for various purposes. Whether you want to make a video character sound more sinister or just need to add some variation to your normal speaking style, UniConvertor can help you get there.