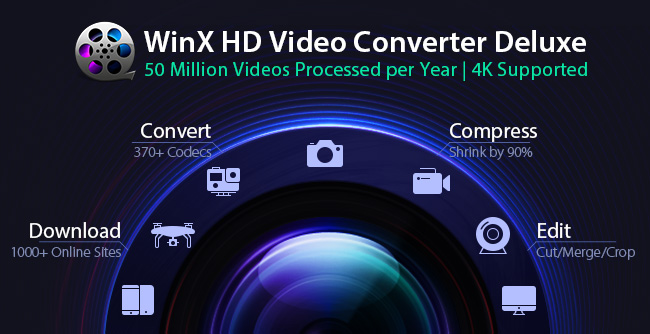 The MOV and MP4 are some of the video formats that can be played on various devices. 
MOV is the default video format for Apple devices like iPhone, MacBook, etc. It also became the mainstream choice for the newly released cameras like Nikon, Canon, and drones that support the population of 4K video resolution recording and HEVC codec. These MOV videos can be played in computers, VLC, Windows media player, etc. They can also be easily edited in computers and can be uploaded in video sharing sites.
But there are some problems with this particular video format. Videos with MOV format cannot be played or recognized by TV's, old computers, video players with old versions due to format incompatibility. Some players like windows media player, VLC cannot play 4K MOV videos in HEVC codec format due to their incapability of supporting these videos.
There is also a problem of importing videos in MOV in HEVC codec format to some video editing software like Sony Vegas, Adobe, Davinci, etc. 
Many of the developers have suggested a solution to all these problems. Some of these are to convert MOV in HEVC codec videos to MP4 H.264 video format, compress MOV videos to HD videos, etc. 
There are many companies and websites that allow users to convert MOV videos to MP4 format. But, after using many of these tools, I can suggest the best software for this work, i.e., WinX HD video converter.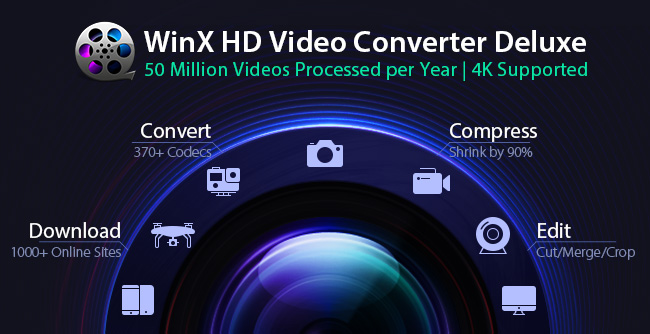 WinX HD video converter deluxe is one of the best software that helps in the conversion of MOV videos to MP4 video format. It is a GPU accelerated video converter that allows you to convert, resize, cut, and download videos. This software is supported by devices with OS like Windows 10 or below. This also provides many user interface languages like English, French, German, etc. 
HIGHLIGHTS
:  
Transcode any video to desired formats with 47x faster GPU acceleration without compromising quality.

The user can edit videos efficiently without any experience.

You can minimize 4K and HD videos without disturbing the original quality of the video.

It can import videos from any device and source. It has 370+ways of inputs to give 420+ outputs.

It allows you to download videos and music from 1000+ sites.
It helps you in making photo slideshow with music running in the background.
-> WinX has 50 million+ users since 2010 and processed 90 million+ videos on an average per year
It is effortless to convert mov to mp4  or one video format to another format in this software by some simple steps: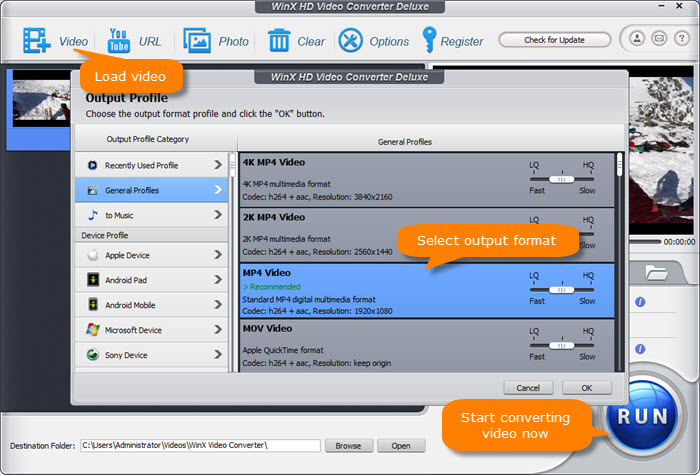 Click the "upload video" button and upload the MOV video that needs to be converted.

In the output profiles, select the MP4 profile. Select the H.264 as the preset for the video codec.

Press the "RUN" button to start the video conversion.
The conversion completes faster than the time taken by any other software. The video is converted without compromise in video quality and reduces the size of the video up to 90%. 
You can download the WinX video convertor deluxe easily. Just go to the link given below and download the free trial version for windows or MacBook OS:
You can opt for the free trial version and try the software. Also, you can buy the full version of software and experience all the features provided by the converter. It also ensures a 30-day money-back guarantee if the buyer wants to cancel the premium version.
You can use these links for easy browsing of the website.
So, I suggest to all the readers to download WinX HD Video Converter free trial & get special discounts.