Welcome, today I am going to discuss about How to activate ICICI Credit Card via step by step solution and Credit Card Pin Generation. It basically includes a few steps through the ICICI CUSTOMER CARE. ICICI Credit Card Activation can be done by 3 different methods as given below.
The ICICI Bank offers its customers this service in order to directly spend money through ICICI Bank Credit Card Payment a sum of any total under their given Credit Limit. But to do that one must Activate Credit Card given to them by the bank.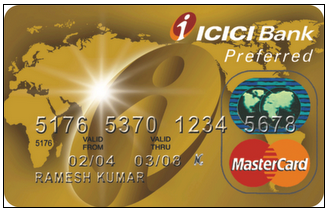 Here at first, I Would like to say that there are various types of the credit card which are for several benefits like benefit on fuel, movie, dinner and a lot more. It should be chosen earlier before going to select any credit card. 
How to Activate ICICI Credit Card Online?
Firstly go to the official site of the Bank at ICICI 3D Secure Service.

If you are a new user of the credit card you have to register to get a 3D secure PIN. So click the link first – 3D Secure service ICICI.

 

You will reach on the webpage of ICICI 3D Secure Service. Now click on the link New use – Register now.

 

3D Secure service Registration page comes, scroll downward until reach the bottom of the page. Don't forget to read the terms and conditions of 3D Secure service. Click I Accept button.
As soon as you click the button a new page comes asking for Card number. Write your credit card number and click Next.

 

Now you will have to generate your PIN, so follow the guidelines given to you.

 

After the PIN is generated you will every time login using this for further transactions.

 

If you face any issue click this link to get help of ICICI Customer care service.

The bank will issue your credit card in few days. The ICICI bank will provide you the Credit Card and PIN to use it. Now you are able to use your credit card everywhere as your wants and needs.
Activate ICICI Credit Card Through Imobile App
Download the ICICI Bank- iMobile app

Login with your credentials

Select "Smartkeys and Services"

Choose "Card Services"

Please select the "Generate Credit Card PIN" option
Enter the required details and submit to set your new PIN and you are good to go.
How To Activate ICICI Credit Card Through Netbanking
Please login to your ICICI netbanking account using your credentials

Under "My Accounts", please choose "Credit Cards" option

Select "Generate Credit Card PIN Online" and follow the steps
ICICI Bank Credit Card Activation Through ATM
Visit the nearby ICICI Bank ATM

Insert your ICICI Credit Card in the slot

On the home screen please choose "Generate New PIN"

You will be asked to enter your default PIN and registered mobile number before changing your PIN
Alternatively, you can also call ICICI Bank customer care department to generate your credit card PIN. please note that you will need to generate the PIN to start using your ICICI Bank credit card.
So this is how you can activate ICICI Credit Card and Generate ICICI Pin using iMobile app.
ICICI Bank Pin Generation through Customer Care:
Call our Customer Care from your registered mobile number and select 'Banking Account' Select 'Generate debit card PIN' option.

Enter your 16 digit debit card number Enter the following details i.e. card expiry date, CVV and date of birth of primary account holder Enter 4 digit debit card PIN of your choice.

Confirm debit card PIN and select 'Submit' Choose 'Generate PIN', enter the details and generate PIN.
Conclusion:
These were the steps of How to Activate of ICICI Bank Credit Card and How to Generate ICICI Credit Card Pin Through Imobile App. You can also use ATM and Netbanking or Calling ICICI Customer Care for the Activation Of ICICI Bank Credit Card.
If you have trouble, call customer service, and click through until you get a live person. That person can talk you through the process or activate your card for you.