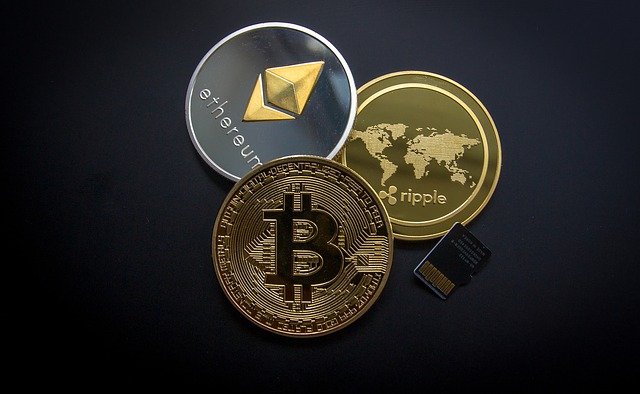 Playing poker with cryptocurrencies wasn't possible a few years ago. Nowadays, players have the chance to use their digital crypto wallets and play poker online, which is not the case in most land-based casinos around the world. Many users find this new payment method to be convenient, which is why playing poker online seems to be offering many perks.
The popularity of cryptos is rapidly increasing and so are the online websites that include cryptos as a payment method. Players have the opportunity to participate in poker tournaments and videos and choose between different poker games depending on their cryptocurrency.
If you do not feel ready to play yet, you should definitely start with the basics. Start practicing and choose the poker game that suits you best. Start thinking like a poker player and then you can enter the virtual world of poker. 
After all, the countries that have restrictions against crypto poker are few and probably you will have no problems accessing the game. Before you sign up as a new customer and join a game, make sure that your country is accepted.
The benefits of playing poker with crypto
Poker with crypto offers easy and quick access to the tables. The only thing you need to keep in mind is to use a reliable and crypto-friendly, poker platform like GGPoker Canada that will allow you to learn and play poker properly. In fact, poker is an easy game to learn, but quite hard to master. This is why such platforms, apart from allowing players to pay with crypto, include all the essential poker instructions and guides users need.
Another advantage of crypto poker is the faster deposit with decreased fees. If you want to make a transfer from your bank, it usually takes up to 3 days for it to arrive in your online poker account. With cryptocurrencies, you make a deposit and the transaction takes up to 30 minutes. It is true that the more you play, the more you will acquire the skills you need to play poker. 
Testing different poker tables and finding games with players who play for fun, are a smart way to begin. And, on the same account, if a player wants to have fast deposits and withdrawals, the casino portals that allow crypto are simply the best way to go.
What types of poker you can choose from on a crypto poker website
Online crypto poker websites offer various poker game types. The game variety depends on the particular crypto poker website. For example, the most popular poker game types at bitcoin poker casinos are Texas Hold'em Poker, Omaha and Stud.
Some websites offer a wide selection of poker games, which may include Omaha Cash. Others do not have such an extensive game library and players can only play with digital coins.
In any case, you will find the website that best suits the cryptocurrency you use to play crypto poker, no matter where you are.
A step-by-step guide on how to start playing poker with crypto
If someone is new to the world of crypto poker, there are a few simple steps they will follow to start playing a poker game at virtual tables using cryptocurrencies.
The first step is to create an account on the selected poker platform. Then, all the players need to do is connect their crypto wallet and use one of the available crypto deposit methods to deposit some coins into their account.
Once the account is verified, the player can start playing using cryptocurrencies. This is all someone has to do before playing poker with crypto in an online casino. It becomes evident that playing poker with crypto is nowadays very convenient and secure: furthermore, the whole process takes just a few minutes.