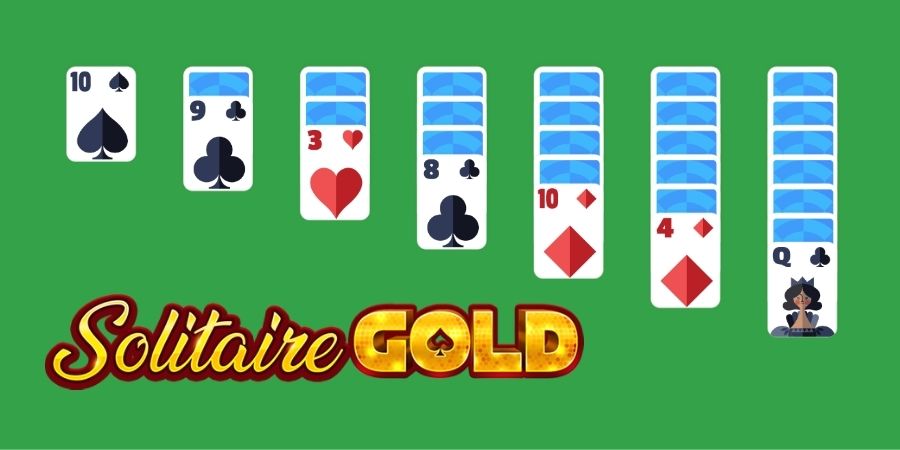 The online gaming industry in India has been booming for the last few years, mainly owing to the digital convergence and revolution across the globe. With high-speed internet becoming more accessible across the country, the rate at which the gaming industry has grown has been exponential.
In the case of card games, we saw many classic games gain major popularity too. To name a couple, rummy and solitaire are at the forefront when it comes to the most played card games in the country. From the classic version to the more advanced, creative ones, online gaming platforms and websites have made it all possible. For instance, if you want to play the fun game of solitaire in various different formats, you can simply download Solitaire Gold, sign up, and play for some really exciting cash prizes!
You may wonder, though, whether your information is safe, or whether it is even legal to play the game for real money. Yes, the fact is that playing solitaire online for cash is completely safe and legal, and whatever information you enter on a certified and trusted gaming platform like Solitaire Gold is strictly confidential and will not be used or misused by anyone, anywhere else. Let's dive into how the game of solitaire is completely legal in India.
A known skill game
The most common misconception surrounding online card games is that they "promote gambling" or are a "money-making scam." What people fail to understand is that solitiare is truly a skill game. It is all solely dependent on the players' expertise in the game and their cognitive and strategic planning skills.
Gone are the days when card games were perceived as negative. Today millions of Indians are actively playing solitaire online and winning the best prizes on offer. Moreover, by playing solitaire, you can test your concentration, observational and analytical skills. So not only do you get to utilize your skills and expertise but you also stand a chance to take home exciting prizes. So it is a win-win situation!
Recognized by the Supreme Court of India
Playing solitaire for real money as well as for free is 100% safe and legal. Playing skill games like solitaire for real money is considered a legal business activity by the Supreme Court of India and thus it cannot be considered gambling or betting. Additionally, the same law makes it mandatory for players to pay tax for any winnings above the value of ₹10,000 won in a single contest or tournament.
However, some states such as Telangana, Andhra Pradesh, Assam, Odisha, Kerala, Meghalaya, Sikkim and Nagaland do not allow their residents to play cash games online. However, you can still enjoy free solitaire games if you live in any of these states.
Authorized payment gateways
Though skill games are authorized by the highest judicial body of the country, not every website is safe to play on. However, on Solitaire Gold, you can rest assured that whatever information you share on the platform is completely safe. Solitaire Gold has partnered with the country's top payment gateways and incorporated high quality safety measures to ensure that your experience is not only seamless but also secure.
The legitimacy of it all stands there, with the authorized payments and legality of the game. In fact, there is nothing for you to worry about, except to learn how to play the game well and win. If you are someone that enjoys a fun card game and wish to play for cash prizes, Solitaire Gold is the right choice for you. It is the only major solitaire card game platform in the country that offers its users cash prizes. From head-to-head contests to leagues, there's a lot for you to pick from. The platform even has detailed tutorials and unlimited practice games to get you started initially and ace it all.
It is understandable that in the age of information being so freely available on the internet, some people might  hesitate to put their personal information out there. Keeping in mind instances of the public losing their trust on gaming sites, especially card gaming sites in the country, Solitaire Gold is ensuring it remains transparent, safe and progressive about its approach toward it all. There is nothing about the app that can have a negative impact on your life in terms of everything mentioned above. It is 100% safe and legal and will provide you with the best solitaire gaming experience. By downloading and playing the game, you can definitely enjoy and win exciting cash prizes too.
If you have come so far in the article, you should check out the Solitaire Gold app and see for yourself. You will surely not be disappointed.