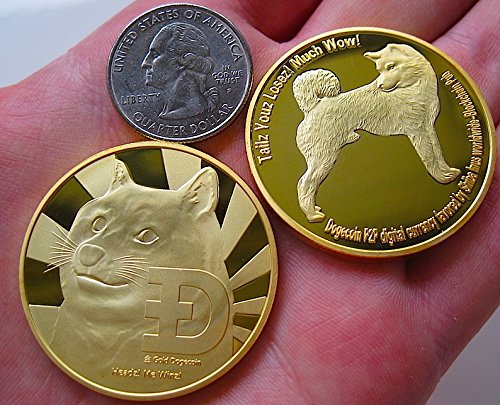 In 2013, programmers Billy Marcus and Jackson Palmer came up with the Dogecoin cryptocurrency as a joke. They chose a famous "Doge" meme as the logo and main symbol for the coin. It portrays a Shiba Inu dog, to which people often add various comic text. In 2013, when the BTC rate jumped to $100, Jack Palmer decided to form a positive perception of the coin.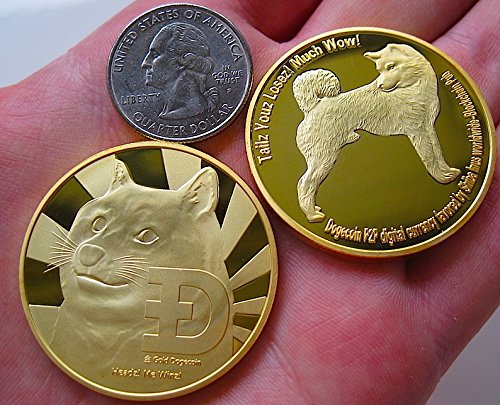 Talking about the technical side, Dogecoin is one of the many forks of the first cryptocurrency. More specifically, DOGE is a fork of Litecoin, which, in turn, is a fork of Bitcoin. That is, Dogecoin has an affinity with BTC, not directly, though. The creators of the project did not plan to produce something new from a technological point of view. They simply decided to base on the Litecoin model, as it was a more convenient version of Bitcoin at the time.
The official launch date was December 6, 2013, and the full release occurred in two days. On December 8, 2013, the Doge wallet, algorithm, and mascot were presented.
Dogecoin community
It's hard to find a friendlier community in the cryptocurrency world. It is important to note that the members of the community are known for their charitable actions. Most often, they help the cities that have suffered from environmental disasters.
As a matter of fact, DOGE is unofficially integrated into the popular social network — Facebook. They use the coin to pay for the work of content makers. The low transaction fee of 1 DOGE makes the cryptocurrency very attractive for everyday use.
Charity
As we said above, the DOGE community is actively involved in various charity events. Here are some examples:
They funded a Jamaican bobsled team in the 2014 Winter Olympics.

They created water wells in Kenya, where residents have suffered from an environmental disaster.

They provided financial and humanitarian assistance to the citizens of Kashmir who suffered from floods.

They supported racer John Wise in NASCAR competitions.
Dogecoin Phenomenon
This coin appeared as a joke, but it became one of the most popular and demanded cryptocurrencies in the end. As of this writing (April 2021), Dogecoin is in the TOP-10 of the global digital coin rankings. The total capitalization of the coin is over US $50 billion. The coin is listed on most centralized and decentralized exchanges.
Dogecoin to Bitcoin exchange is the easiest way to swap these coins. This decentralized platform has the most intuitive and straightforward interface. Right on the main page, you will find a cryptocurrency calculator, where you can perform all the necessary actions for swapping. You just need to select the coins you require, enter their number, and make a payment. Everything is intuitively clear, so getting lost or doing something wrong is close to impossible.
One does not need to register on the site to make an exchange. The site is entirely anonymous; that is, to work with it, you don't need to enter your personal data and therefore worry about its safety. Godex has a reliable DDoS protection system. Most importantly, users' funds are not stored in the wallets of the exchange. Working with Godex.io, you remain a full-fledged owner of your cryptocurrency.
As mentioned above, the DOGE cryptocurrency has been added to the vast majority of exchanges. But most of them don't provide one critical feature — anonymity. Therefore, many users prefer swapping on Godex.io.
Dogecoin Price
Now let's analyze how the DOGE price has changed throughout its history. So, the first official rate was fixed on December 16, 2013 — $0.0002047. In a month, in January 2014, the price reached $0.002335; that is, it grew by 1000%. After such a meteoric rise, a sharp correction followed, as expected. And then its rate kept at its lows for the next three years.
At the beginning of 2017, one DOGE cost $0.0002; however, at the peak of the previous bull market, this value rose to $0.017. In other words, the asset grew 85 times in less than a year. In January 2018, its price dropped sharply to $0.003. But even despite a sharp correction and a further protracted bearish cycle, the DOGE price was still much higher than at the beginning of 2017.
Following these events, Dogecoin's pricing policy did not experience sharp changes until early 2021. It was then that the price soared up to $0.072, and the coin was able to break out of the TOP-20 cryptocurrencies. As of this writing, the coin has further increased in price and costs $0.372. Looking back, we can state that the asset has gone through a long and challenging path to success. In just over seven years, its price has grown by an unimaginable 1,817 times. That is, if in December 2013 you had invested $1,000 in DOGE, now your portfolio would have totaled $1,817,000.
Conclusion
Dogecoin is one of the most controversial yet popular cryptocurrencies in 2021. Despite relatively little funding, the coin boasts a very close-knit and friendly community. DOGE is a highly liquid asset listed on various exchanges.
Besides, the team has excellent prospects, given the possibility of smart contracts to integrate into their project. They will allow using the coin as a means of payment and form new decentralized applications on its basis in the future.