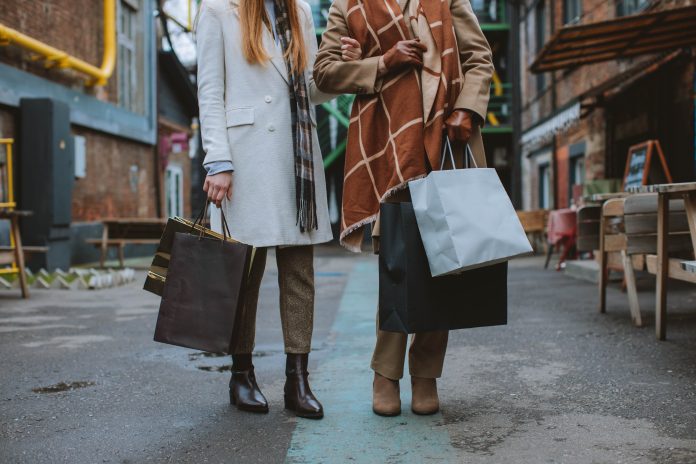 As the annual shopping extravaganza known as Black Friday approaches, consumers eagerly anticipate steep discounts, doorbusters, and incredible deals. For retailers, however, this event marks the culmination of months of planning, and the successful execution of Black Friday relies heavily on an efficient and robust logistics system.
In this article, we will delve into the critical role logistics plays in supporting the colossal demand for goods during Black Friday, with insight from Pallet2Ship; the shipping provider that gets 
pallets delivered
.
What is Black Friday? 
Black Friday is the day after Thanksgiving, which originally signalled the official start of the holiday shopping season in the United States. However, over the years it has evolved into a global phenomenon, with consumers flocking to stores and e-commerce platforms in search of unbeatable bargains.
Nowadays, retailers brace themselves for a surge in customer demand and begin preparation for the event long before the day itself. It is estimated that in 2023, shoppers in the UK will spend an estimated total of £3 billion on Black Friday and Cyber 
Monday
 (the exclusively online follow-up event to Black Friday).
The role of warehousing and distribution
During Black Friday, warehouses become bustling centres of activity as they receive and process incoming shipments. To achieve smooth Black Friday operations, logistics teams must streamline warehouse processes, such as order picking and packing, to minimise delays and errors while getting goods palletised and in transit as efficiently as possible.
Distribution centres play a pivotal role in ensuring that products are shipped to various retail locations on time. Retailers frequently rely on third-party logistics providers to handle the enormous volume of goods that need to be moved during the Black Friday rush.
Transportation in logistics
Transportation in logistics is a pivotal element of successful shipping, and the degree of that is perhaps the most visible during Black Friday. Retailers must secure adequate transportation capacity, whether it's road freight, sea freight, or air freight, to move their products to distribution centres and stores. Timing is crucial, as late deliveries can result in empty shelves and frustrated customers.
The rise of e-commerce has also led to the increased importance of last-mile delivery. Ensuring that orders are delivered to customers' doorsteps on time is a significant logistical challenge during Black Friday, given the volume of packages being shipped. Many retailers partner with courier services to meet this demand.
Efficient and safe delivery
Given the massive influx of customers making purchases on the same day, it becomes imperative for items to be delivered promptly and in the expected quality, just as on any other day of the year.
Fortunately, logistics offers a reliable solution for businesses to transport significant quantities of goods safely and efficiently, ensuring customer satisfaction and on-time product delivery. Without logistics providing this level of integrity, Black Friday would suffer due to limited stock availability, long wait times for delivery, and low customer satisfaction.
Conclusion
Black Friday is a logistical juggernaut that requires extensive planning and execution. The success of this annual shopping event depends on the ability of retailers to manage inventory, distribute products, and meet customer expectations efficiently.
With the evolution of e-commerce and changing consumer behaviours, logistics has become more critical than ever in supporting the colossal demand created by Black Friday. By seamlessly integrating technology, automation, and sustainable practices into their supply chains, retailers can ensure a smooth and successful Black Friday operation that satisfies both their customers' desires and their business goals.