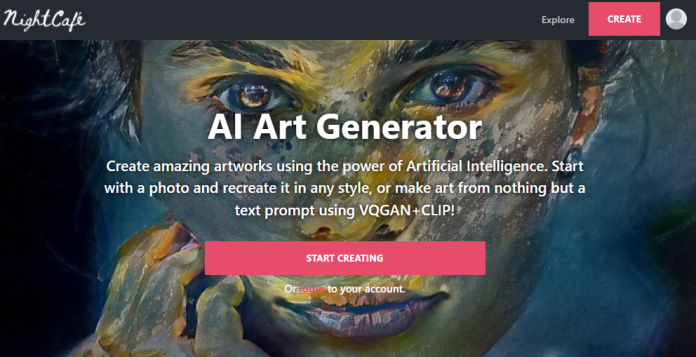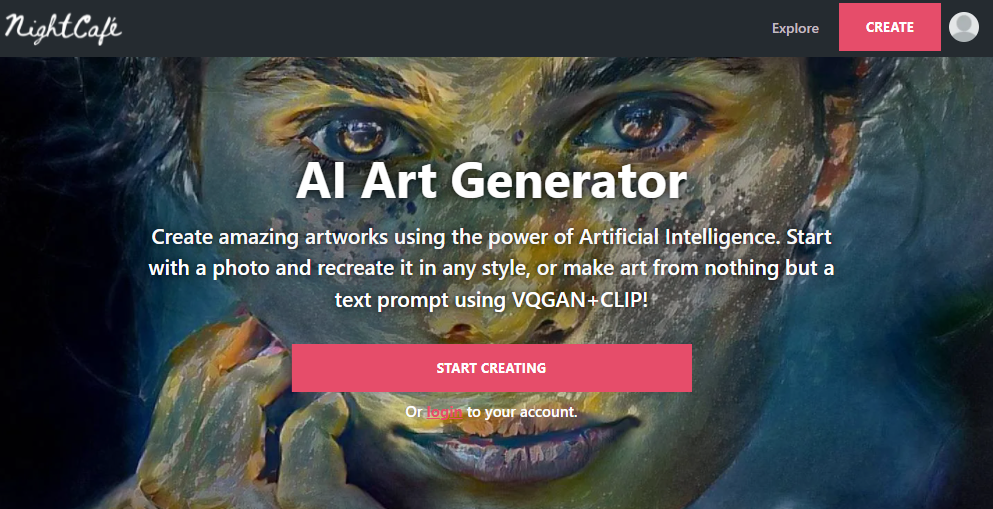 As the world is digitizing at an unprecedented rate, we are sitting back and trading NFTs. Well, NFT is a non-fungible token, traded with the help of cryptocurrencies. 
Creators and investors make the best use of sketches, illustrations, and graphic designing tools. 
For the right colors and graphics, there are different digital art software for creating NFT by professionals and artists worldwide. There are many AI art generator tools like Prompt Builder, that can convert your imagination into a real art. 
I really loved this CF Spark tool that create an art as per my words. You just need to put your imagination into word and it will generate images that will surprise you.
In this article, we're going to take a look at the top five NFT generators tools. These tools will allow you to create and manage your own non-fungible tokens.
Top NFT Generators Tools
Here, in this article, we will list the top five NFT generator software that is used by investors to play.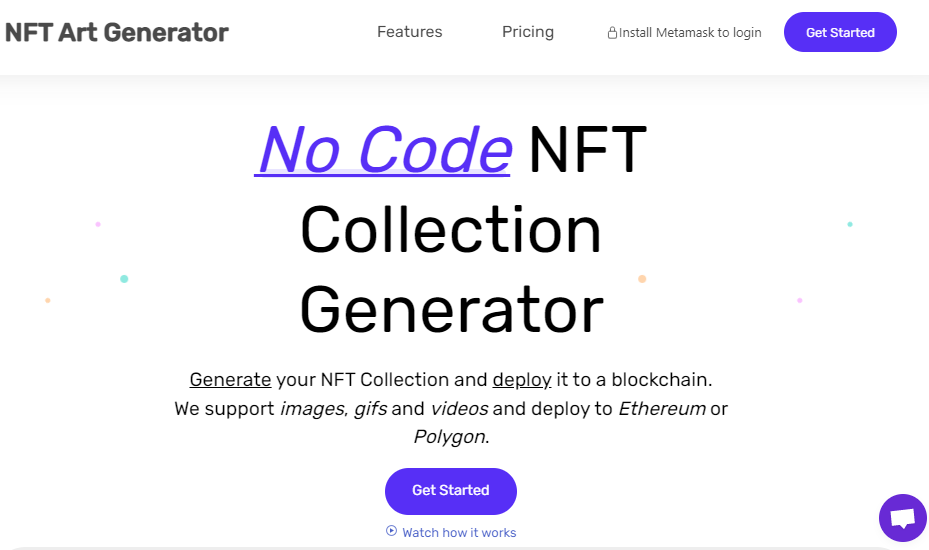 If you are one of those who are looking for an online NFT creator then NFT Art Generator is a good choice. Make the best use of this tool to create art, beautify your collection, trade it, and create a community. Like other software available in the market you can work on your artwork using multiple layers used by digital artists to create digital art. 
Once you log onto the website of NFT Art Generator, it directs you to the workspace directly. Here, you can start blending distinct layers and form a unique illustration.
Pros:
It entitles you to create NFT in numerous formats such as PNG, GIFs, and mp4 files.

Allows you to sell and form an online community.

You can get the hang of the NFT Art Generator website in no time.

If you are a beginner don't worry much as the user interface is simple to use.
Cons:
The graphics designs and illustrations have limitations in comparison to other NFT creators.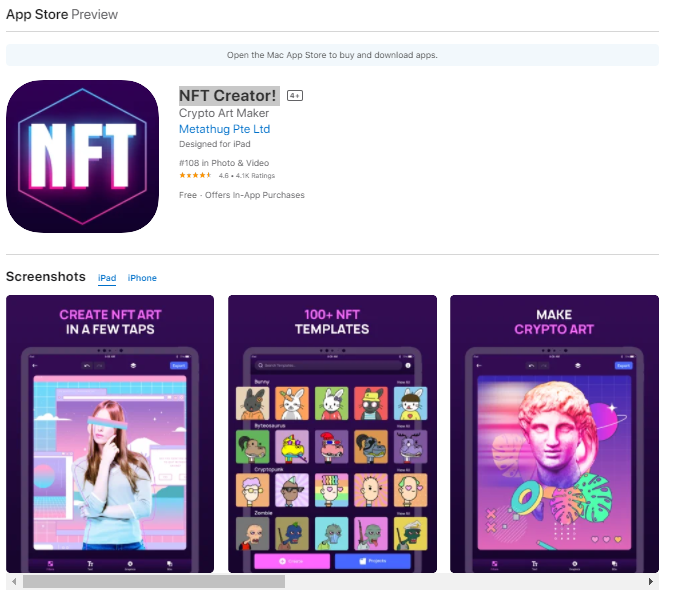 If you want to make NFT art effortlessly on an iPad, try the NFT creator software. With the help of this software, you can easily import photos into your application. Also, apply filers, play with fonts, graphics, and backgrounds to show your editing skills. 
The features of NFT Creator are quite trendy and in fashion among the younger audience. Everything about NFT Creator is modern and contemporary. The best part is that it is available at a reasonable price and you can swiftly sell your art pieces at the NFT marketplace. 
Pros: 
The subscription fee is less in comparison to other NFT generators. So, you can make more money by creating and selling NFTs.

NFT Creator proffers more than 1000+ background choices, 1000+ font styles, and 100+ artistic filters and graphics that can add flair to your photos.

Even if you are a beginner still you can do wonders with editing.

NFT Creator is modern and goes well with a younger audience.
Cons:
The basic requirement is that you need to have iOS 13 and macOS 11. Otherwise, you can't use this application.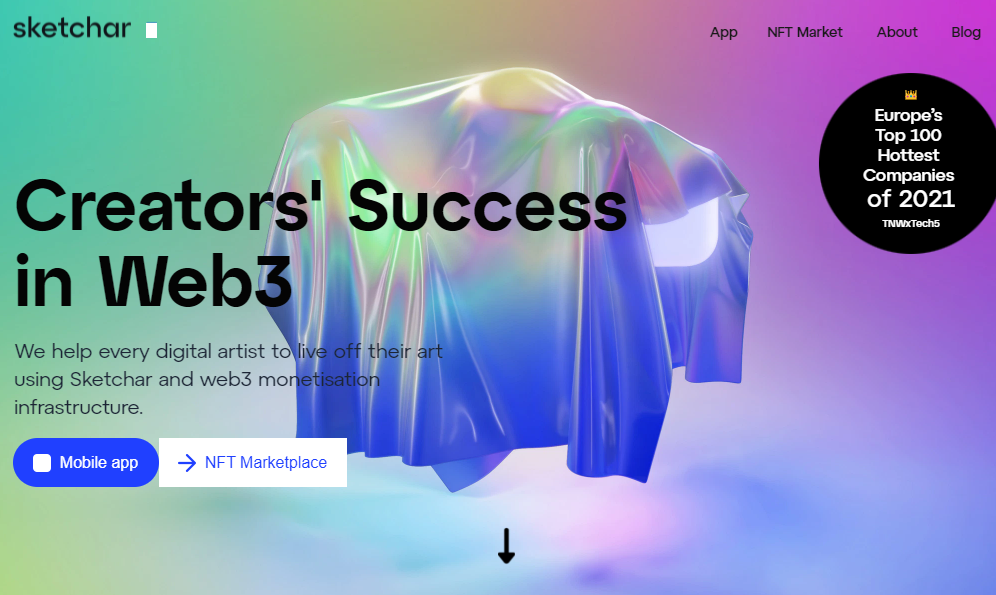 SketchAR is one of the top NFT generators but it's slightly different than the usual NFT generators. With this application, you can convert digital art into NFTs. The uniqueness of this application makes it the best choice to create NFT artwork and share it with people. 
Also, it allows you to be the best and pick the best artists every week. Then, transforms their digital art to NFT without any cost. It's a great application for beginners and learners to start from scratch and become the best artist.
Pros:
A good option to learn for young artists. Get the opportunity to participate in the digital art revolution. 

SketchAR is an application where both AR and AI experience are available to create art on your images.

With that, it also provides step-by-step user guides and drawing courses for users without any fees.
Cons:
You might face issues with the images as the images get shaky and the filters seem a bit dark. So, you need to check the images while editing.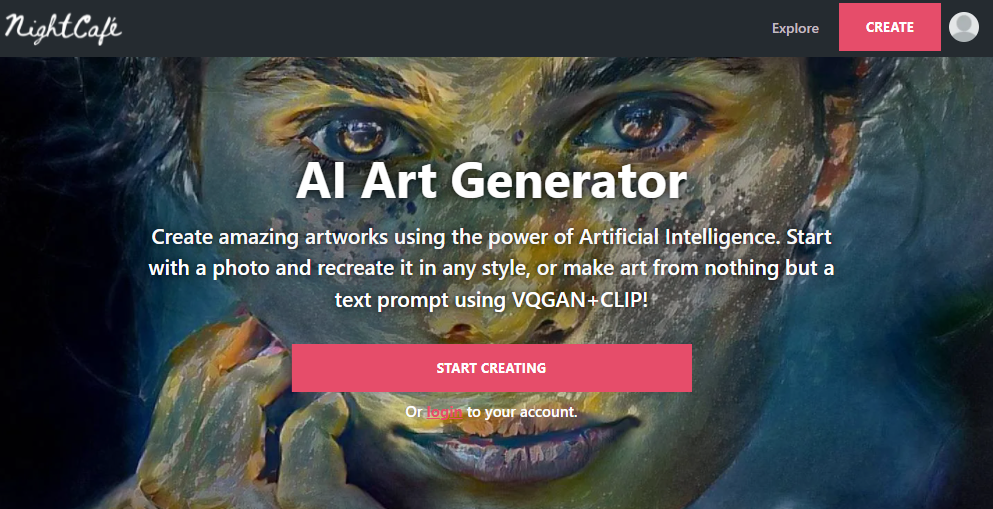 Here's the software that will not keep you dependent. Rather you can easily create, manage, and check your NFT artwork on different devices. Also, you can make the best use of their unique innovation tools and create distinctive artworks that will leave everyone awestruck. With the perfect blend of artificial intelligence-powered technology and machine learning get ready to create transcendent images using NightCafe.
What must be unique about NightCafe software? Well, they have introduced a feature named 'bulk create'. With the help of this feature, you can create more than a hundred artworks in a couple of minutes. Not only this, but this artwork has no connections with coding. Thus, it's simple to use and invest time in your creation.
That's not all, it also comes with a free version using which you can create up to 2 artworks per day. But it will surely inspire you to go for an upgrade. The most popular option they have is to convert text to images or videos! You can also transfer styles to combine two of your favorite pieces for a truly unique finding.
Pros:
Comes with a free version.

Helps to convert text to images or videos.

Transfers styles from two of your favorite pieces and creates a unique artwork.

Manages your NFT artwork across multiple devices and has a bulk creation option and no requirement of coding.

You can play around with hundreds of unique filters and tools that AI offers.
Cons:
Though it comes with a free version it has a limitation of only 2 art pieces a day. Anyhow, you will need to buy a paid subscription for accessing Night Cafe.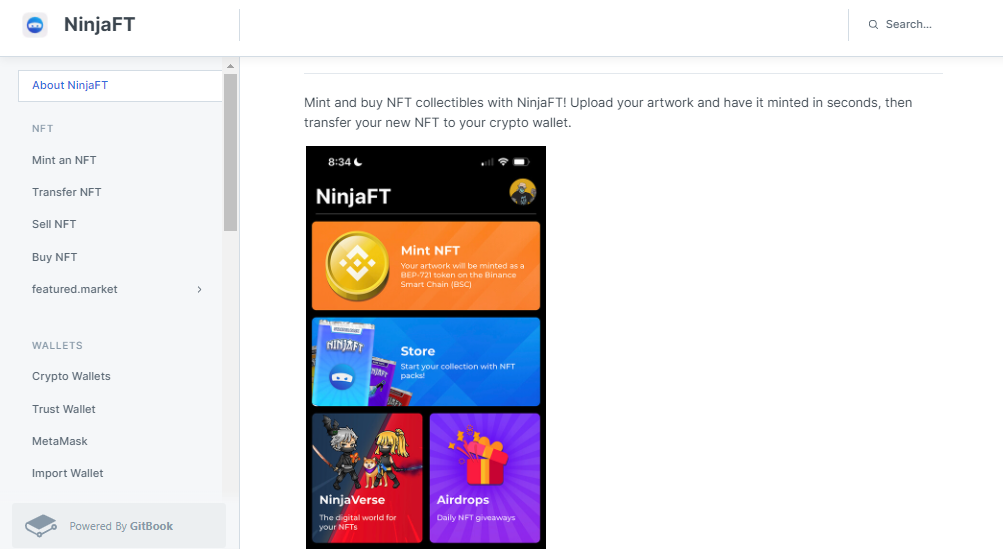 If you are an Android or iOS user you don't need to worry as the NinjaFT NFT creator application works on both. As the NFT maker is connected to the Binance Blockchain, NinjaFT allows you to trade on the Binance Blockchain.
With this application, you will enjoy choosing from a handful of templates and converting them into an interesting piece of artwork. With NinjaFT it would be easier to create NFTs as the user interface is the easiest one. Without worrying you can keep on experimenting and creating NFTs.
The best part about NinjaFT is that it is one of the organizations that has genuinely engaged a large audience and motivated individuals to participate in NFTs. So, it is the best software to begin your NFT trading journey. Here, you can become a part of their discord and learn more and get more networks.
Pros:
Enjoy hundreds of templates, NFT sacks, and NFT minting.

Available on both Android and Mac iOS.

It has engaging giveaways and exclusive items only for users who check in the app daily.

Allows you to create customized gifts for your special ones.
Cons:
You can create unique designs using Ninja NFT, but you will have to purchase them.
FAQ:
What are the best NFT apps for Android users?
Here, are some of the best NFT apps for Android users:
AlphaWallet.

Curate.

Enjin.

MathWallet.

MetaMask.

How to make NFT digital art?
There are many platforms available to create NFT digital art. The software can be used offline to illustrate your art and once it is ready it can be uploaded on a blockchain with the help of the websites.
NFTs are both bought and sold in crypto marketplaces. But for buying there are some specific cryptocurrencies that should be traded in from the marketplace.
Conclusion
Wake up your creative minds and do a little mix and match and create a fantastic NFT artwork. Try out the different templates, fonts, and graphics, and then pick the best NFT generator from the list. And get ready to create the best NFT artwork.
There are a lot of great art generators out there that let you create NFTs. These generators are a lot of fun, and they can be a great way to create some unique art. However, it's important to be careful when using these generators. Make sure to read the terms of service and the generator's instructions carefully. Otherwise, you may end up with art that you can't use or that has other restrictions.