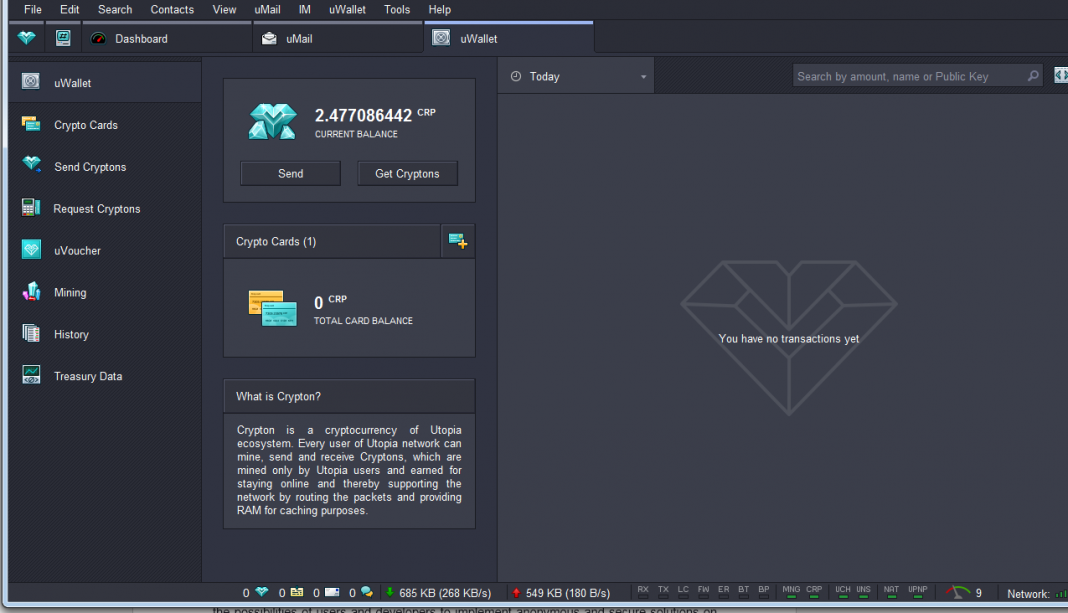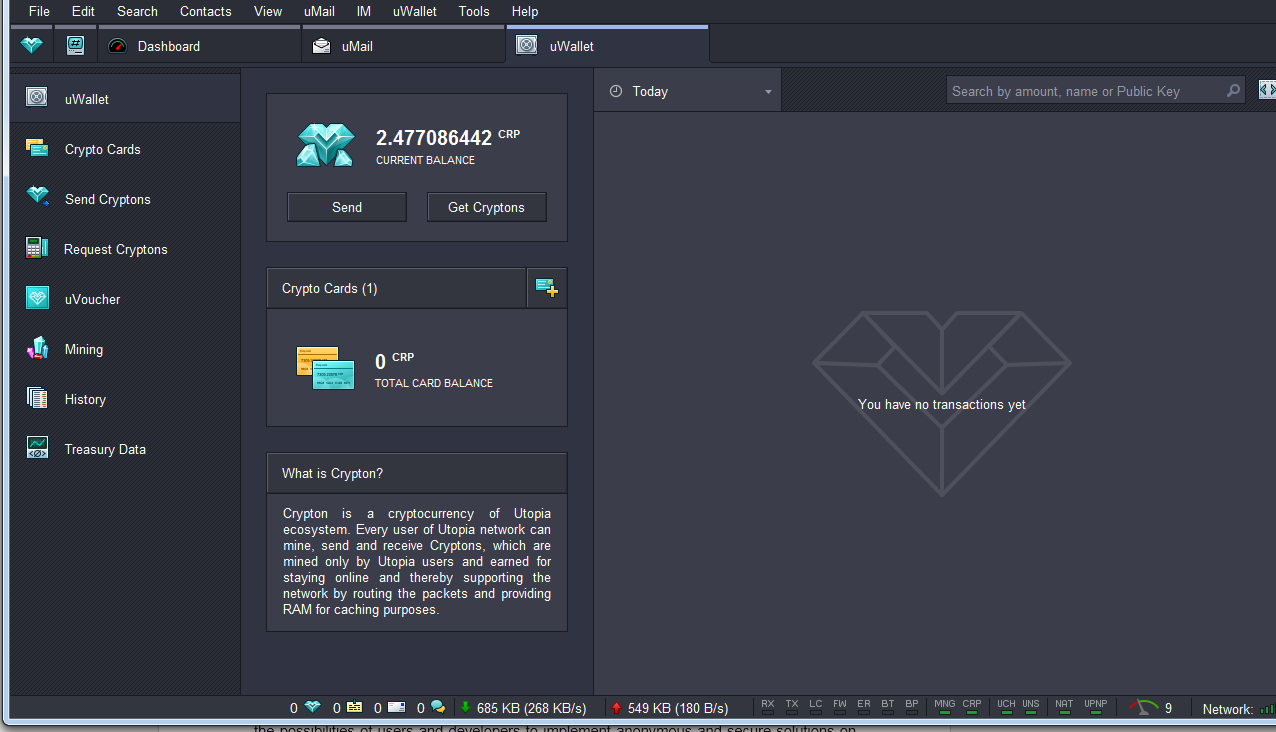 Every day you text and call your friends using messengers, upload content on social media. People hardly ever imagine their lives without search engines like Google. We use it for work, they answer any questions and grant all our wishes. But there is no such thing as a free lunch. 
In 2019 data is transferred at high speed and costs a lot (like Bugatti Super Sport). Governments legalized online surveillance to track all the online activities. Internet providers, browsers, messengers, and social media record and use the data for investigations and marketing campaigns. Monitoring user's behavior is a source of income generation. Moreover, private data is used by hackers for blackmail, thief, and espionage. How to stop data leakage?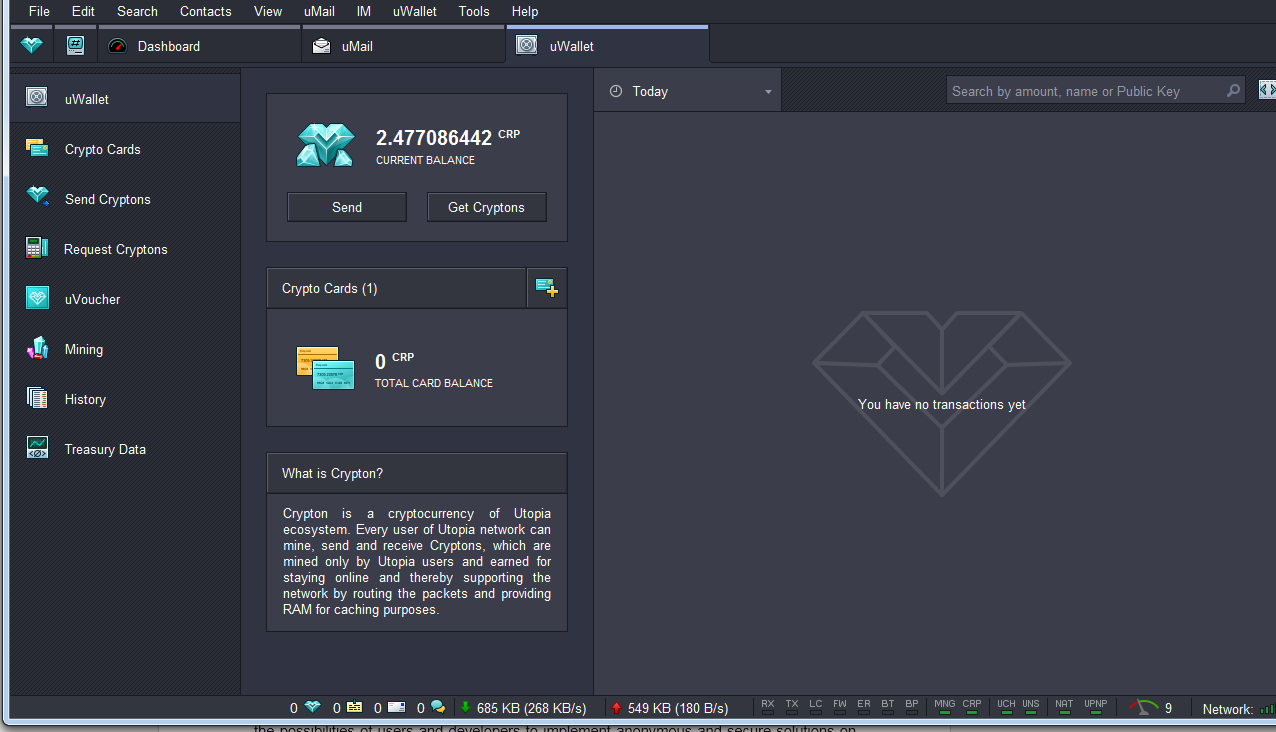 End-to-end encryption and blockchain technology is the most advanced protection methods ever available to humanity. Encrypted messengers are decentralized; they never collect your data and don't store it on a single server to make it accessible for third-party companies. 
"What private messenger is better to use? Is it possible to protect my emails, messages, browsing history, and financial operations online?"
Discover further in this review! 
What data do messages collect?
Probably, the average internet surfer doesn't realize it when accepting the Term of use. Have you ever read it to the end? Social media services have access to the most extensive data set available to people. 
Let's clear up what do messengers like Facebook, WhatsApp, Telegram, and their analogs legally monitor? 
content of your SMS and MMS

use your photos and videos

record your calls

download files without your permission

use info from your calendar
Moreover, Facebook and alternatives legally collect data related to the service and track your behavior. Online activities and interactions with other users are consistently reported to the central server. Facebook messenger and many others know a lot more about you than your best friends:
Connections

. Developers can see the information on what people do you interact more, your reactions, and behaviors. 

Transactions.

All your purchases on social media are tracked. What did you buy, payment information, contact information, and address? 

Hardware information.

Your device is monitored too. An operating system, settings, locations are tracked. The portrait of you can be assumed effortlessly due to IP, language, and carrier.

Contact list.

It's used legitimately, after your fair permission. How do you think a messenger notifies you as soon as a new user form your book joins Telegram? 
Private messenger: is uMessenger truly secure? 
It took 5 years to the Utopia team to finalize the Ecosystem built on the most advanced encryption mechanisms. Utopia is a P2P environment that includes uMessenger, uMail, browser, financial center, file storage, and many more. So, all communication tools are secure and never tracked by third-parties. What is remarkable about Utopia? 
Breakthrough encryption.

Elliptic curves, p2p network architecture ensures that only receiver can decrypt the data sent. 

Decentralization.

Utopia communication tools never store user's data on a single server. 

Multifunctionality.

Chats, group channels, web-browsing, online transactions – all the possible online activities are secure within the Ecosystem. 

Bonuses

. Users are paid for being online in native currency, which is protected from the market's volatility. That's how the Utopia network expands, and users get attracted to the service. 
Confidentiality and freedom of expression on the Internet are possible again, thanks to the blockchain system. 
What tools are available on Utopia? 
As it was mentioned above, the Utopia Ecosystem is designed for multiple, and most common activities users perform on the Internet. You can choose only one from the list, but it's comfortable to have all of them at your fingertips. 
uMessenger 
Messenger is a key point of this article and must-have for every smartphone and laptop. In-built messenger guarantees end-to-end encryption for chats, group conversations, channels, file exchanges without any limits. 
Anonymity – is a cornerstone of uMessenger. It means users never mention their phone number, e-mail, and even name. As registered, you don't pick a nickname. The ecosystem generates a private key that you keep for entire life. This key guarantees that the data can be only decoded by a receiver, which also has a unique code. Working similar to QR-code, the key is used for financial transactions and other activities.
Starting a blog or business empowered by privacy is easy, thanks to channels. Unlike its analogs, Utopia encrypts group chats by default. Use read-only mode to share news or to run a blog. 
As a bonus, the messenger is supplied with funny stickers and games! 
uMail
It works like a mailbox you got used to. But letters and end-to-end encrypted so that only you and the receiver are in control of the content. 
uMail is designed for business and your convenience. Thanks to templates, users can create a layout for a certain type of letters in a matter of seconds. That's essential for business correspondence, isn't it? 
The hybrid mode was developed for better user experience and reducing a need to switch to third-party software. It enables having chats, emails, wallet on one dashboard. Say goodbye to multiple windows! 
uWallet
Crypto wallet and personalized crypto card can be issued via Utopia in 2 minutes. You don't have to mention your ID, location, phone, and any personal data. 
Crypton is a native currency that was issued for internal operation. CRP is stable, easy to mine; it is not affected by the market's violations. 
Your real-time balance, transactions history are available on the dashboard. What is crucial, you are the only person who can see this information. The Public Key is never revealed when you transfer coins. 
Idyll browser
Integrated browser is a perfect tool to surf pages hosted on Utopia network. It never collects browsing history, locations, and any sort of private information. 
Idyll makes surfing darknet effortless. Moreover, the speed of page loads is relatively high if compared to existing analogs. 
The bottom line
You don't need to leave home to suffer surveillance nowadays. By using daily apps, scrolling online shops, and googling, you provide institutions and corporations with more money and influence. Modern cryptography methods and blockchain technology itself are essential achievements in data protection. Utopia is a P2P ecosystem that includes Utopia private messenger, browser, wallet, e-mail. It protects its users from espionage, ads, and data leakage. Download and try to pursue all the benefits of anonymity, safety, and multifunctionality!