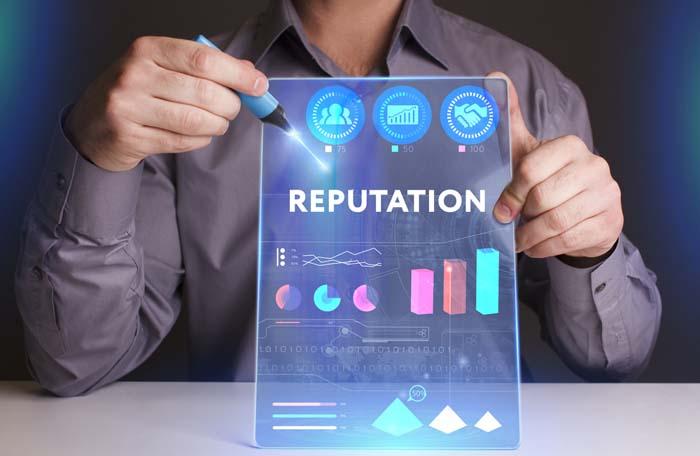 In this article, we will be discussing some of the best reputation management software. But before that, let us see what reputation management means. 
Who is a Reputation Manager? | What is Reputation Management Tool?
Reputation Management or Online Reputation Management is the practice to shape the perception of any individual or an organisation by influencing the information available online regarding that entity.  
Why is Reputation Management important? 
These days, people have the option of reviewing any business online. They can post a review about the same, write a blog about it or even create a video on the same. 
It is important for any organisation to maintain its reputation because:
1. It Helps in Better SEO Ranking
Positive reviews can have a very powerful impact on your SEO because the algorithms know that users often check the online reviews of any organization before doing business with them. 
2. Helps to Build Trust with Customers
Better online reviews allow you to gain the trust of the masses and a good reputation is extremely important for the survival of any business venture. 
3. Higher Revenue
When customers find a business with better reviews, they often prefer doing business with the same because good reviews convey the message that the organisation is reliable. 
How is Reputation Management Done? 
There are five basic steps involved in reputation management:
Monitor your reputation. 

Devise a response plan. 

Don't be harsh on people who comment negatively. 

Focus on the positives. 

Monitor your results. 
Best Reputation Management Software
If you are unable to manage your business's reputation, you might consider using some professional tools for the same. These reputation management softwares are created with the sole aim of helping you. Following are some of the best software for Reputation Management for Businessman, professionals, influencers, superstars and many more:
1.  Podium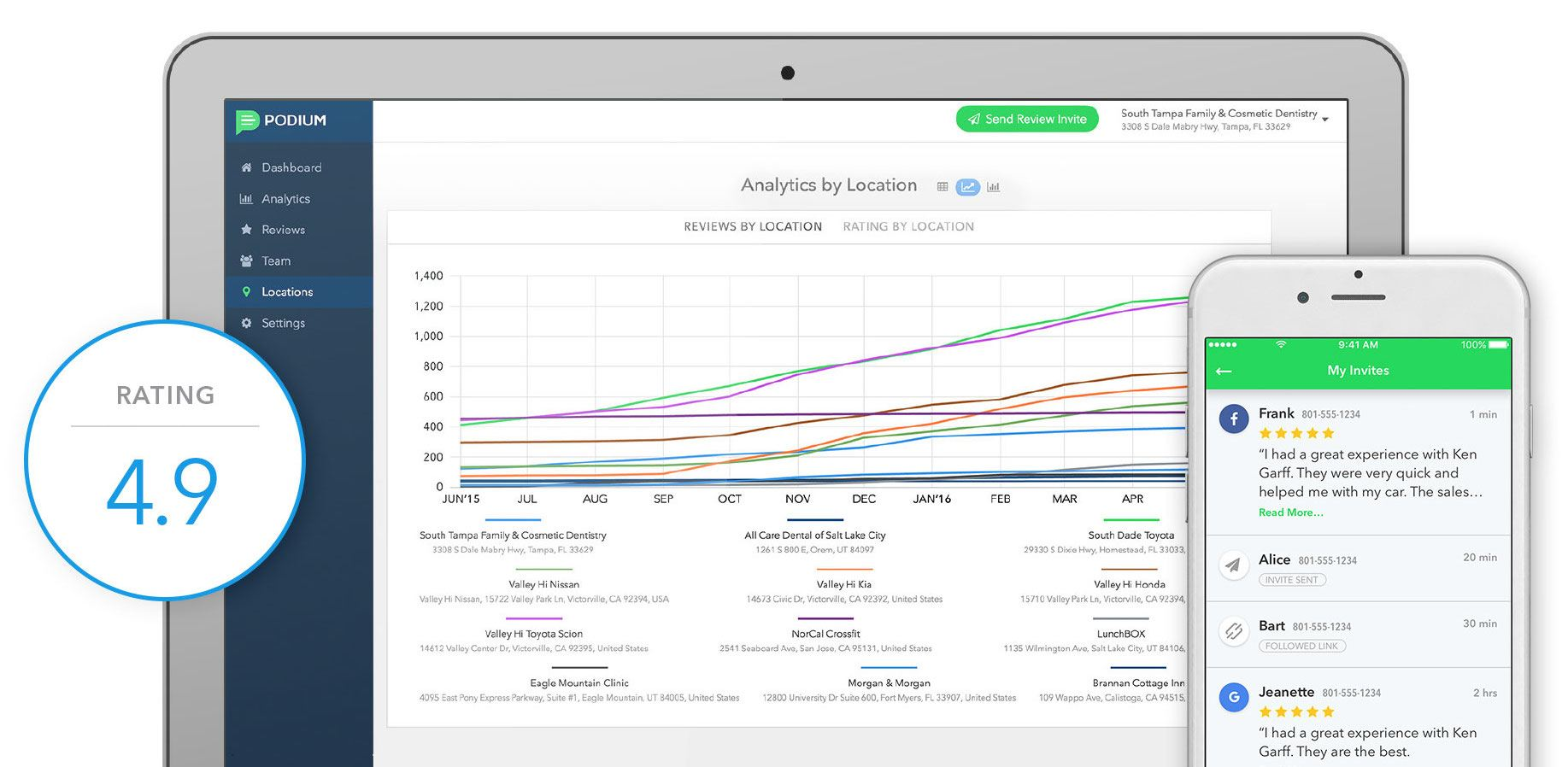 If you are currently operating a small business, then Podium might be the perfect application for you. It allows you to improve your reputation on popular social media websites like Instagram and Facebook, and on various search engines like Google as well. 
It can be considered a customer interaction platform which uses text messages to manage your reputation. 
It can really help you boost your sales because it will always open for the customer's reviews, their feedback, and what are the things these users look for the most and what they don't like. 
Key Specifications:
Compatible Operating Systems:

Mac OS and Windows

. 
Browser Support:

Yes

. 
Key Features:

Sentiment Analysis, Competitive benchmarking

. 
Pricing: 

$399 Per Month for a single location

. 
Official Website: Podium
2. Rectangled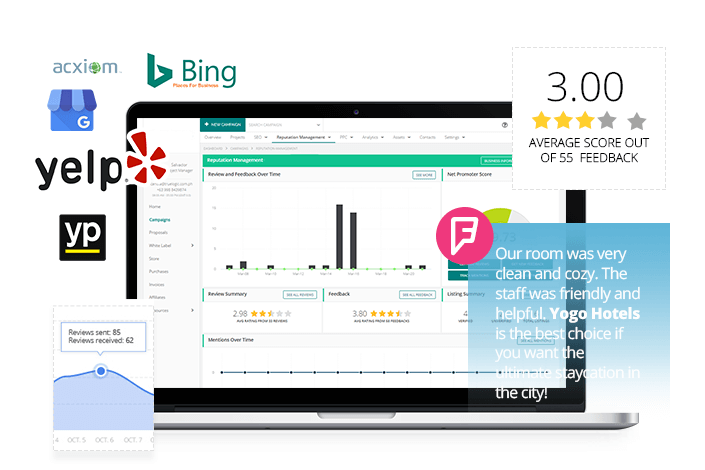 If you are looking to boost your sales and want to get positive feedback from your customers, you should consider using Rectangled once. It is one of the best reputation management software/applications currently and it uses complex AI algorithms to do its job. 
This application also shows your business activities in real-time on its dashboard which makes it easy for you to monitor things. 
It is generally recommended for individuals who have physical stores at multiple locations. It can include the likes of gyms, hotels, supermarkets, restaurants, etc. 
As of now, it cannot be installed on your PC/ Laptop and the only way to access it is via an internet link provided to you. This might be a good thing because you can monitor your business from any part of the world even when you don't have your laptop with you. 
Key Features:
Browser Support:

Yes

. 
Compatible OS:

None

. 
Key Features:

Sentiment Analysis, Competitive benchmarking, Response management and Review generation

. 
Pricing:

99 US dollars/user/location

. 
Trial Version:

Available

. 
Official Website: Rectangled
3. BirdEye

BirdEye is one of the most popular software for reputation management currently and it serves the needs of almost 60,000 businesses worldwide of different sizes. Some of the most prominent brands from across the globe trust BirdEye including the likes of Harley Davidson, Nissan and many more. 
BirdEye can help you increase your online presence multiple folds because of the different features this software provides to you. You can create custom pages for your business and use them to interact with your customers on a global scale. 
You can increase the ranking of your business using the multiple SEO tools offered by BirdEye. With BirdEye, your customers can refer your business to their friends and families. 
You can reach out to your customers directly using either text messages or emails and ask them to submit a review regarding their experience
Key Features:
Supported OS:

Mac OS and Windows

. 
Browser Support:

Yes

. 
Key Features:

Review generation, customer surveys,  monitoring and marketing

. 
Pricing:

3000 US dollars/year for small businesses

. 
Official Website: BirdEye
4. Wootric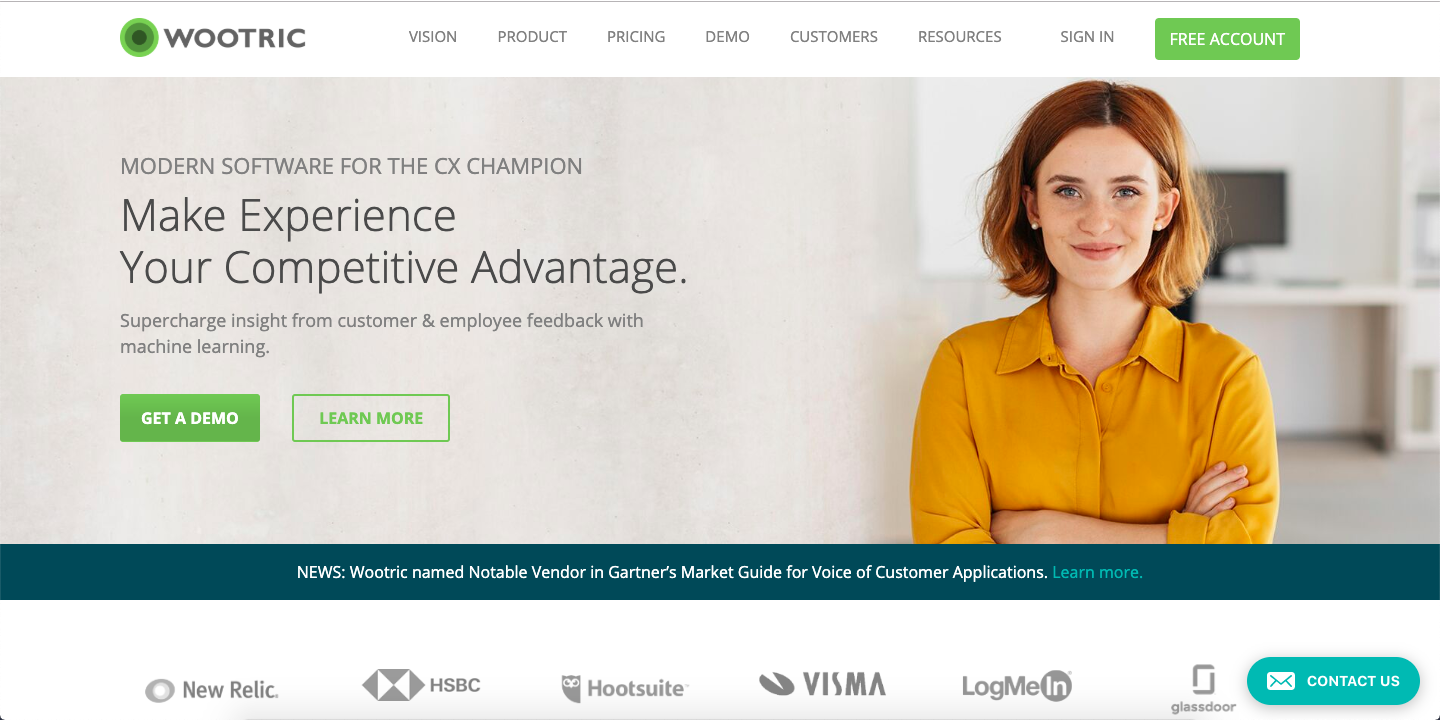 If you are looking for ways to expand your business, Wootric might help you in the same. It values both customer experience and reputation management so that it is a win-win situation for everyone involved. 
Thanks to the complex machine learning algorithms used in Wootric, customer reviews which can be really beneficial for your business are surfaced on the top. 
Wootric also gives you a lot of control when it comes to managing your business because you can create your own dashboard as per your personal needs. 
Key Features:
Compatible OS:

Mac OS and Windows

. 
Browser support:

Not present

. 
Key Features:

Survey projects, all-delivery channels, multiple languages, unlimited responses up to 25k customers

. 
Pricing:

The basic variant costs 89 $/month while the Pro variant costs 229 $/month when paid on an annual basis

. 
Official Website: Wootric
5. BrandYourself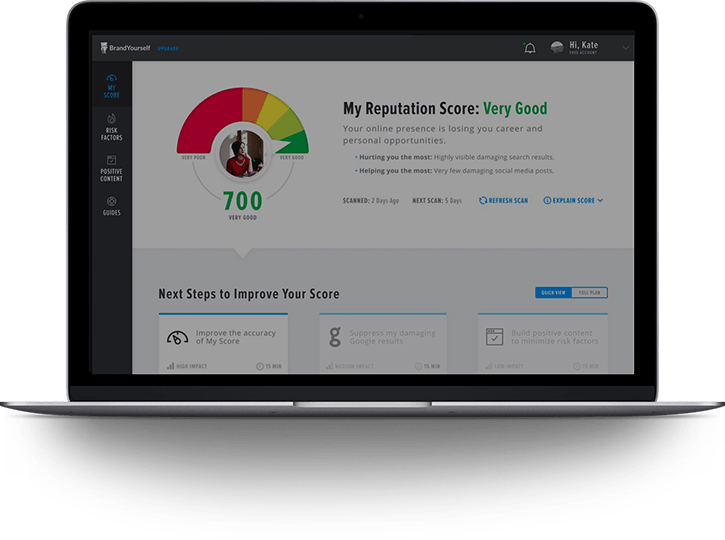 Want to grow your business?  Or you have to manage a large scale business, if you are an influencer or a superstar branding will always be your need to growing in your career.
BrandYourself Tool will get you covered in all the cases, it will help you in managing your reputation online on every social media and communication platform. 
Thanks to the complex AI algorithms; You can create several customer reviews which would have a compelling impact on your business. 
With BrandYourself, you can also get a free reputation report which gives you complete details about your online presence and helps you analyze it. 
Key Features:
Compatible OS:

Windows and macOS

. 
Browser Support:

Yes

. 
Key Features:

Interactive dashboard, digital media and social media marketing

. 
Pricing:

Price lies between 399 to 899 US dollars based on your plans

. 
Official Website: BrandYourself
Final Thoughts
It is essential that you have a good reputation, especially if you have any online because it will ultimately decide the fate of your customers towards your business.
If you thought it is a professional task and any professional can only do this, don't worry my friend, these highly professional reputation management tools will help you best to manage your company profile and business and believe you can do it alone.
According to us, these are some of the best reputation management applications currently and you can use them according to your needs, and I know these are paid software but these will help you better to grow your business and to establish a Long time impact for your viewers and customers.