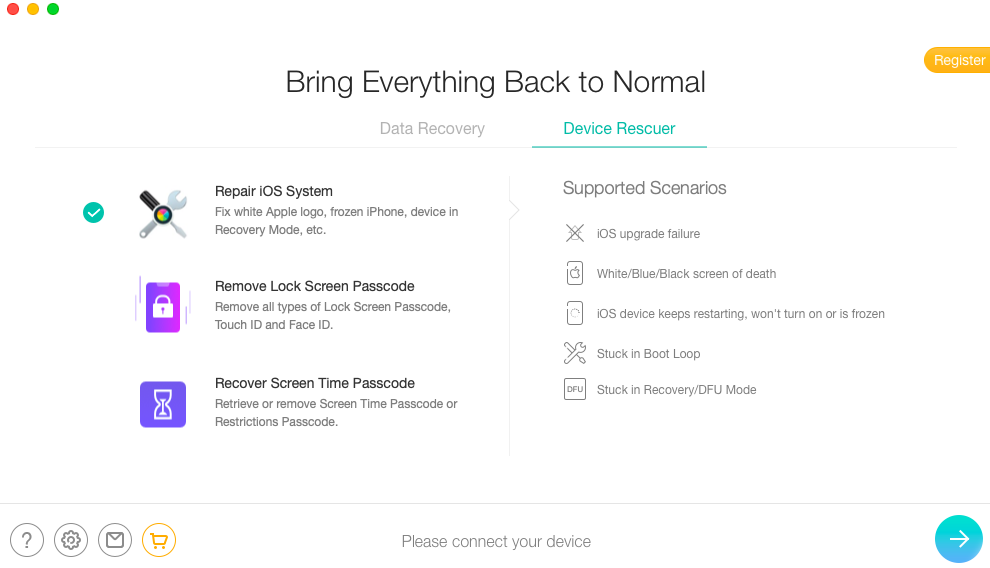 You have noticed many times whenever we lose something important in our houses we are behaving like a dog to rescue the thing until we didn't get the thing back into our hands,then also you will understand the need for data in our phones or in laptops, this is also something which we never want to lose without our permissions.
And what if you lost your data, there is no way to retain this without doing anything. Either you will contact an iOS store member or will go with iCloud recovery option but both options require time and effort.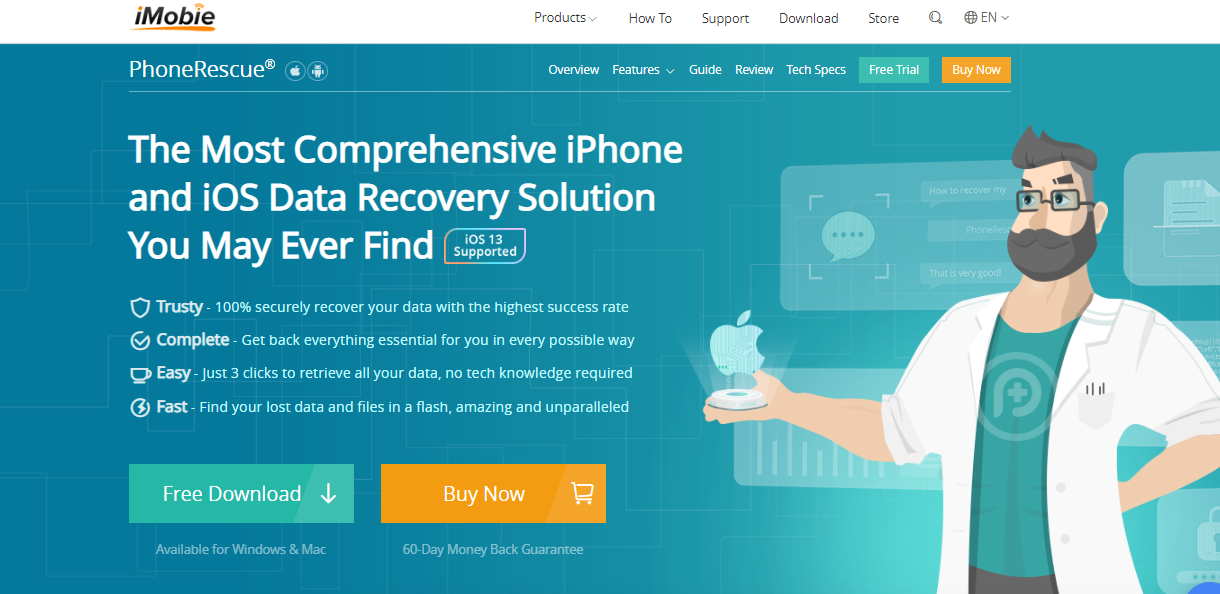 Although there are lots of softwares to recover iOS devices, very few actually give full recovery in optimal time. The one that I am reviewing today is one of the best, as not only data recovery there are lots of other functions like removing the lock screen password and others that it can do easily.
Now you must be thinking that the data recovery can only be possible when your device is in good condition. But that's a myth, You can even recover data from your screen broken, liquid damaged device. The only condition is it must get detected by your system. Here are some of the scenarios, in which you can recover your data. 
Screen Broken

: This is the most common case, most of the users face it but don't worry you can even recover data from broken iPhone/ iPad. 

Liquid Spill

: You drop water on your phone, no worry, your data is safe and can be recovered. 

Forgot Lock Screen Password

: This is another general case and most of the users lose their data in this scenario. As Apple service centre team generally reset your phone to remove lock screen. But with Phonerescue you can easily recover data even if you forget your pin. Not only this it can also help you to unlock it. 

Broken device & unresponsive

: Even in this case your data is safe and can be recovered. 
Recovery Options 
Now you know that this tool can recover data from iOS devices, when you do not have any backup and you mistakenly deleted files or your phone is damaged. 
Not only this you can also recover data from iTunes and other backups. Suppose your phone is completely damaged and not detectable or you lost your phone or it got stolen and you have some backups from your old phone. You can use this method to recover data. 
Even it can help you to extract data and files from your iCloud backup and sync.
How to Recover iOS data using PhoneRescue 
To recover your iOS device data, 
Connect your device with your system and run PhoneRescue Data recovery tool. 

When your device is detected, it will show you a few options for recovery and other functions.

As we need to recover data directly from our device, so select the first option "Recover from iOS Device"

Now it will show you lots of different options according to the data category and apps. Like personal data which includes your Call history, text messages, notes, contacts etc.
The other options like Media data that includes your photos, videos etc. There is another option App data to recover data for specific app like Whatsapp.

You can select all if you want to recover full data or you can choose specific data like contacts, photos, Whatsapp etc.  

It will take some time to analyse and list your data.

Now it will preview the data before recovery so you can choose what data you actually want to recover. Like if you are doing Whatsapp data recovery, it will list Whatsapp messages, you can select the messages from the list that you want to recover. 

Once you complete your selection, click on the Computer icon on the right bottom. It will start its processing, after a few minutes depending upon your data and computer configuration, it will provide you lost data. 
Other Features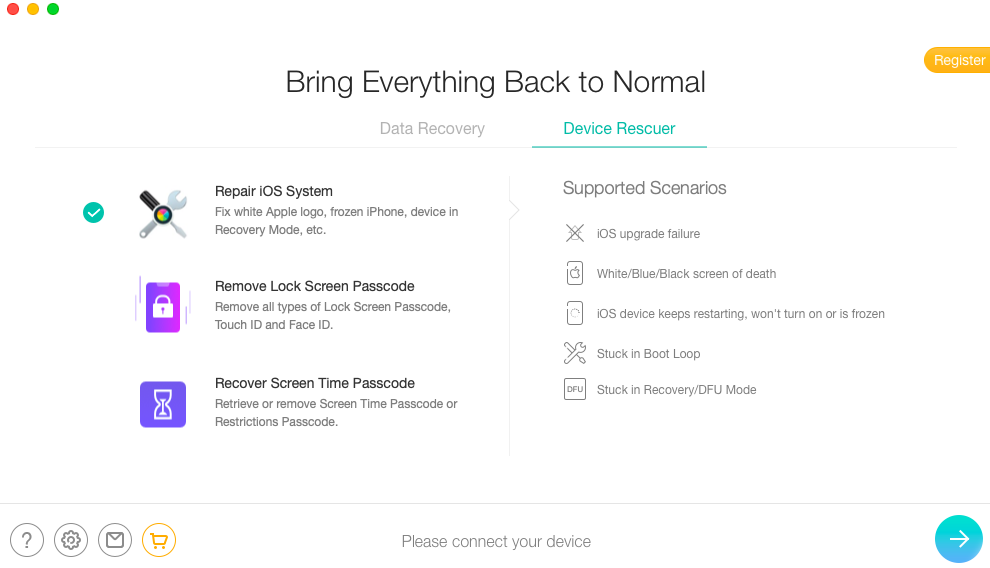 Fixing iOS System :

Frozen iPhone, stuck at Apple logo or device in recovery mode etc. It's a very common issue with iPhone users and to resolve it you mostly rust to the service centre where they charge high to resolve these issues or keep your device for several days. But this tool can help you fix these issues easily. 

Lock Screen Password Removal

: It can help you remove any type of lock screen security, whether it's PIN, Touch ID or Face id. 
PhoneRescue Software is one of the technology blessings for all the iOS users in the world. 
PhoneRescue can easily handle the data like all your deleted photos, messages, notes, contacts, call history, saved calendars and other app data.
PhoneRescue is available for all the iOS users to recover their important data from their phones, laptops, iPad and iPod devices. This is a complete solution for all the users to get their all kind data back to their device memory.  
Definitely this software will help you to recover most of your data from your devices within very easy steps to be done, but sometimes it is not possible to grab 100% of your data due to some security issues. 
Some General Questions Regards PhoneRescue software
Does Phone Rescue also work on other platforms?
Yes, it is, PhoneRescue software is designed to recover the data from both Mac and Android devices. The application and the process of recovering the files may be slightly different between both the devices, but you will grab all the deleted data from the devices very easily. 
Is this software free to use?
There are two applicable options with this software, in these options first one is free and the other one is paid. 
With the first option you will get the trial for this software which is free to access but will only preview all your recovered data, which means you will not be able to save or download the data from the app. 

The other one which is paid is the best option for recovering your important files, here you save and access the completed recovered database of your device.   

Is this software virus free?
Yes, i have installed this software in my Mac pc and tested the software works, this software works very softly and easily recover the data without any hustle. 
There is no malware and virus reported in this software while using it, this is a complete secured version for your devices. 
How and where to download this software?
You can easily download and install this high authority software from its official site imobile.com, here you will also find the complete process for downloading this software step by step. 
For more knowledge you can check their product page.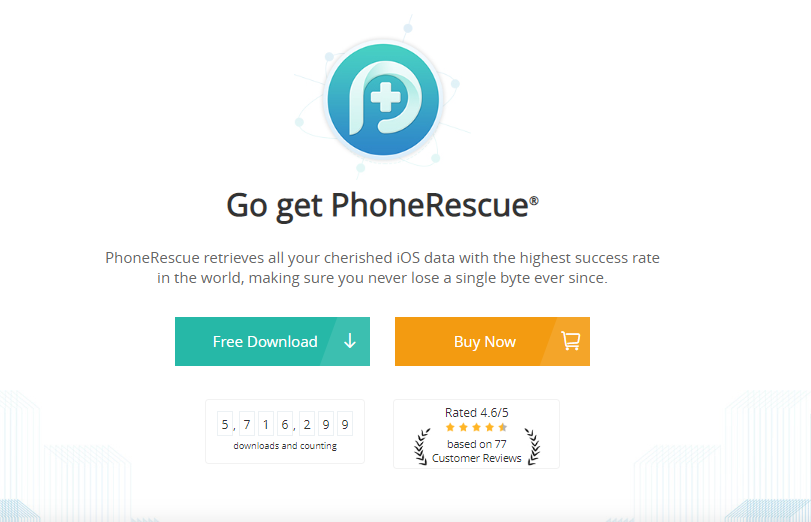 How much did I pay to use this software?
For just trial this software is completely free but once you find the software worthy you can purchase the official version for this software from the official website at the cost of $49.99 for just one year but you need the software for your whole device life you can get the software for just $59.99.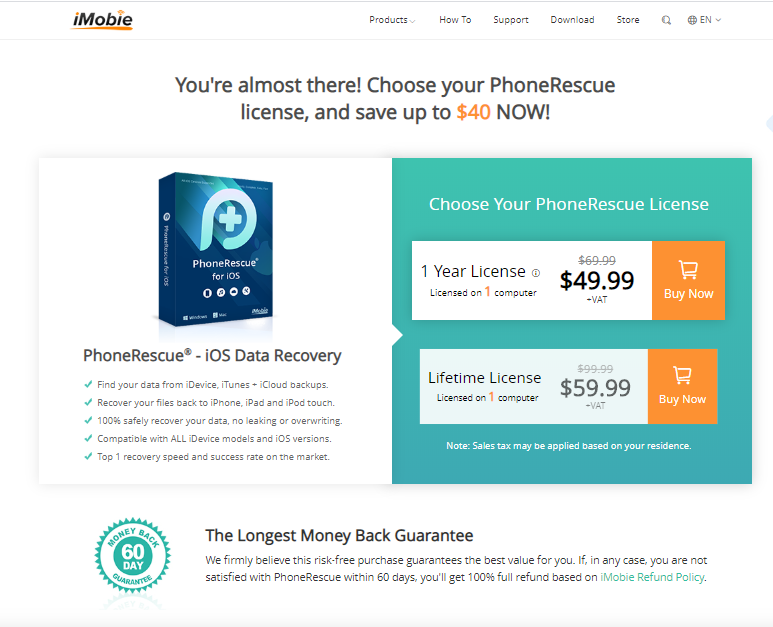 This software comes with the money back guarantee of 60 days period after the day you have purchased it, which means if you found any problem in the software(which probably you will not) you can get the whole payment back to your account. 
You can also contact the PhoneRescue Support team by raising your ticket at their support page. 
More about PhoneRescue Software
Ratings 
According to me, because I have experienced this software, the UI is really good and anyone can easily use this tool without any guidance. There are many options for each task so no confusion. It also preview data before recovery, saves lots of time. 
This software really works for me. PhoneRescue has solved my all problems in just one click, this helps me to get my whole deleted and not backuped data back to my iPhone without any shortage and unnecessary questions. 
I must prefer this software and I will give 4.8 rating stars to this software for solving my issues.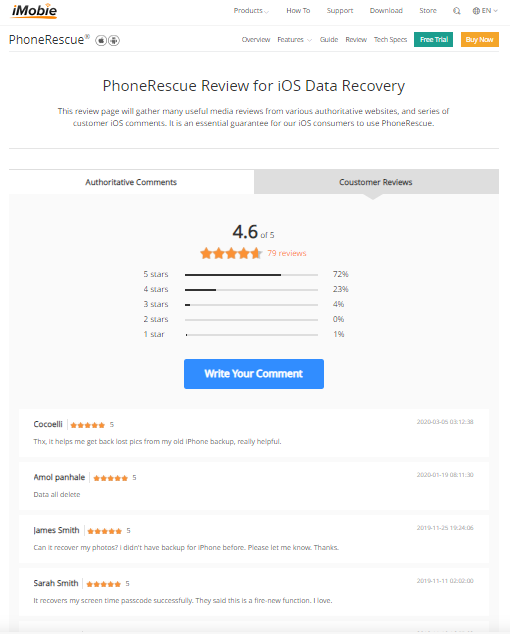 Conclusion
I can understand the need of this software in all our devices because if we lose any of our important data from our devices accidently we can easily get it back to our devices within some simple steps, and it's not a big deal for us to invest such a small amount for data safety. 
Maybe the app will not work for 100% of your data but don't worry if your files are recoverable, PhoneRescue is Stand with you to rescue your data.