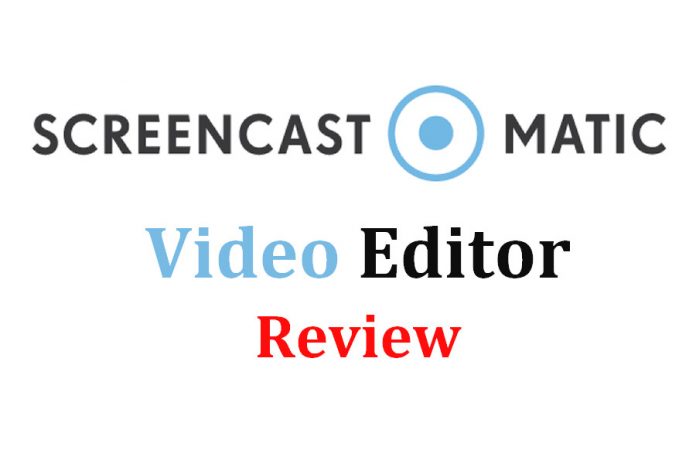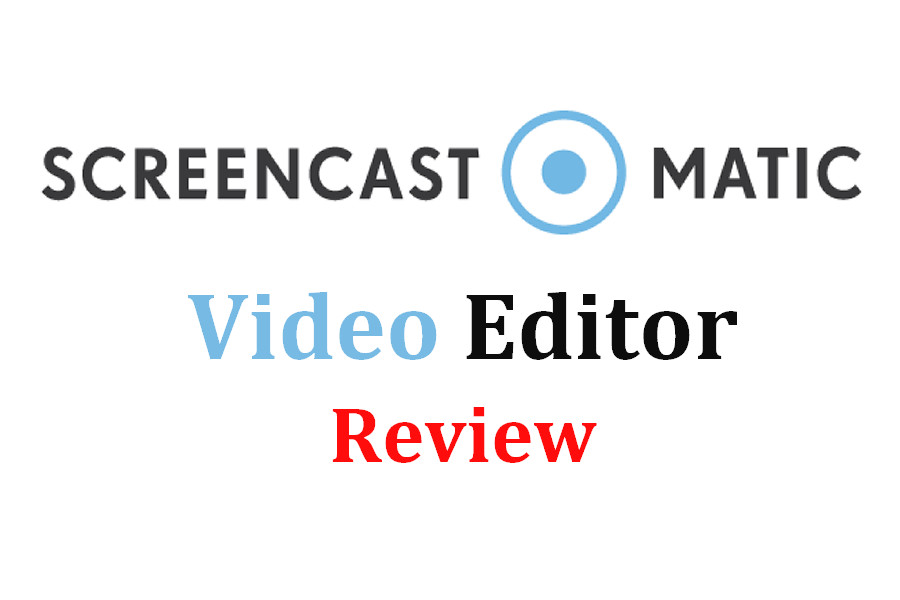 In the world of diverse technologies, we can hardly make ours with a single operating system. We end up trying different platforms to choose the best one. During all of this, we turn to specific software and applications to complete our daily tasks. However, the problem occurs when we switch our systems and need to reinstall all the software.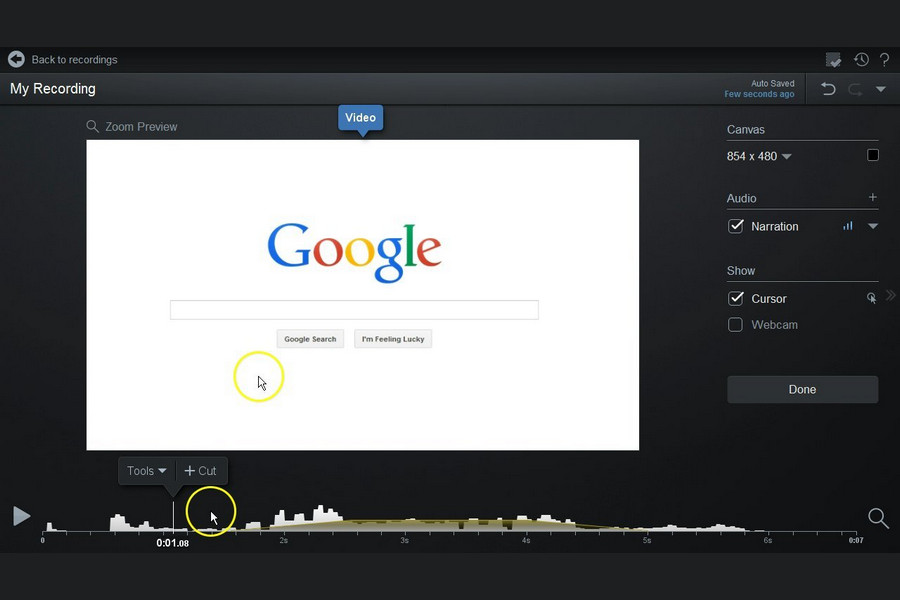 There are a few essential tools which make our work easy and more efficient. Over the past few years, we have seen a change. Tools are now being made available online, making it useful for the platform you are using. They offer the same interface; you don't need to install applications and you have the flexibility to work anywhere. Of these tools is Screencast-O-matic, a video creation platform which makes it easy to operate over multiple devices.
Screencast-O-Matic offers a set of tools such as screen recorder, video editor, sharer and backup which can be used right from their website. We found the set of software to be impressive and here we are with the review on its packages, plans, and its functionality. We have used a deluxe version of the tool to review it.
Who can Use Screencast-o-Matic?
Educators
Developers
Business people
What can you do with Screencast-o-Matic?
If you are searching for a screen recorder turn to Screencast-O-Matic. It offers a free screen recorder which enables you to record your computer screen with a few easy clicks.  You can also add audio sources to your recording.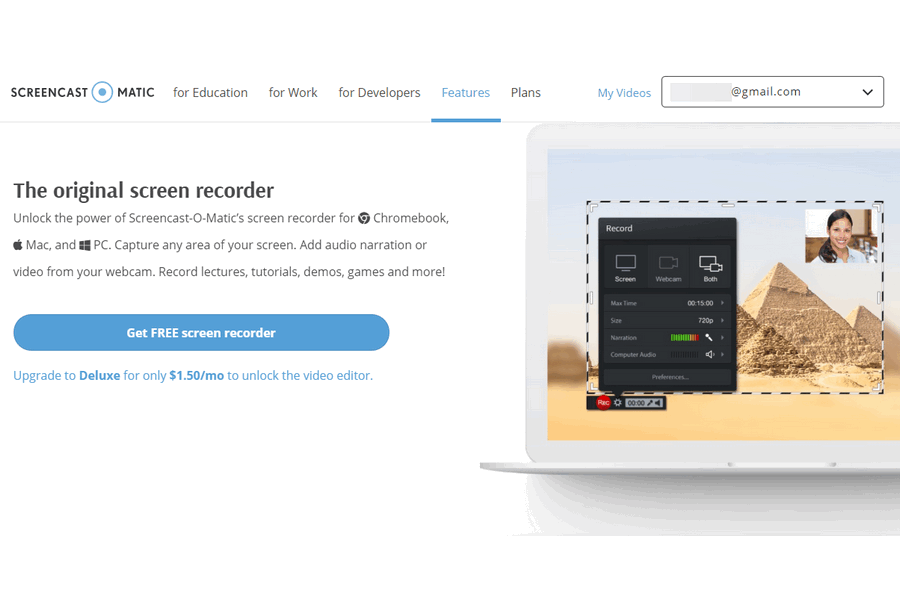 However, there are a few limitations using the free screen recorder. A watermark of their logo will be seen on any videos you record, and you can only record up to maximum time of 15 minutes.  If you upgrade to either a deluxe or premier plan, you don't have these limitations.
Screencast-O-Matic Video Editor gets your work done without exporting recorded video files to any other 3rd party video editing application. You can easily use it for professional as well as personal work. It's affordable and costs a lot less than any other competitor in the market. It has a very intuitive design and has multiple options to create different types of videos.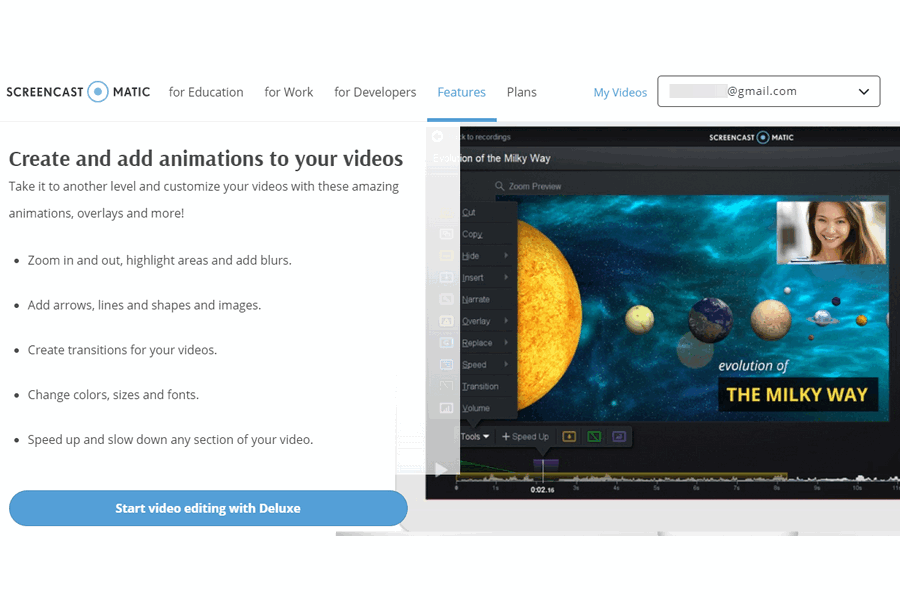 You can easily add images, video, and additional overlay options. For those looking to create a video tutorial, you can add arrows, text and even your narration in all of your videos
Uploading video files, music and combining other recordings are also easy to do with Screencast-O-Matic.
When you are done and have successfully edited your video, you can easily share it with the world.  The process of uploading it your account is a one-click process and can be done from the Video Editor.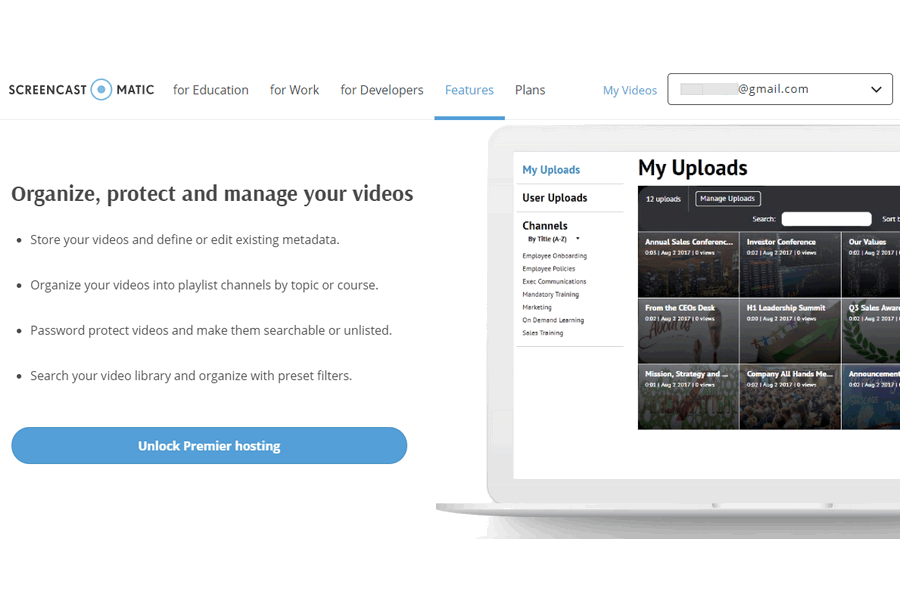 Uploading your video to the metadata secures your video and makes it available everywhere to use. You can publish to sites such as YouTube, Vimeo or Google Drive.  You can also share it on a social media platform in a single click.
You can have your video available anywhere and anytime with their backup feature.  This option of backing up your edited or recorded videos on their video hosting platform helps avoid any data loss and save computer disk space.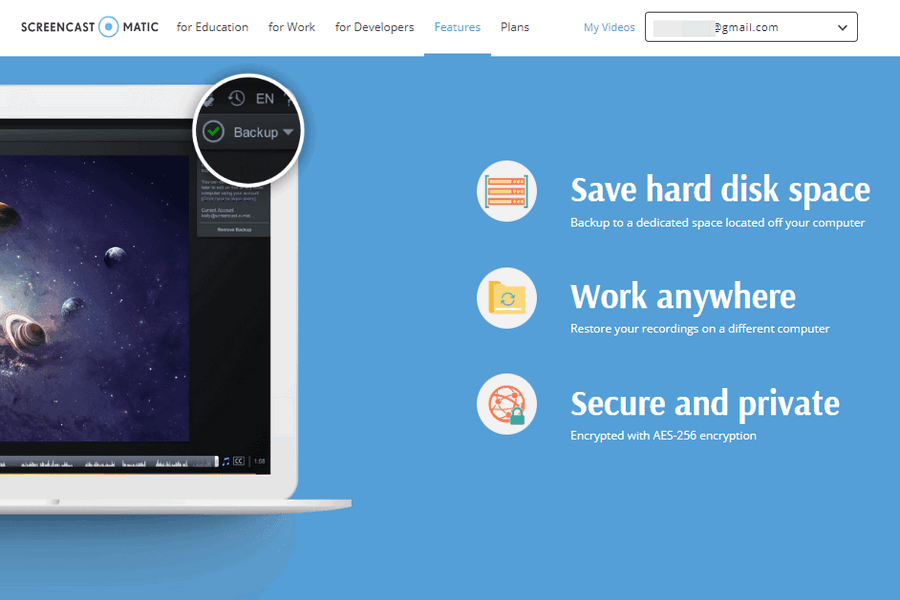 Doing it is also secure as all backups are passed through the AES-256 encryption mechanism making your videos and audio files utterly safe on their server.
Screencast-o-Matic Deluxe Video Editor Review 2018
Fast, free screen recording from Screencast-O-Matic is trusted by millions of users to create and share screen recordings. Anyone can use it to create a video file either by recording the screen, webcam or both.
After you have recorded a video, Screencast-O-Matic also lets you edit the video using its video editor in which you get all the necessary options to edit and save it on local storage or your Screencast-O-Matic account.
Screencast-O-Matic is a one-stop solution to recording your computer screens and sharing it with the world. It is easy and fast. It also has an option of backing up your video files online to make it secure and accessible from anywhere in the world. Screencast-O-Matic is a widely used service by educators, developers, gamers and more for creating presentation, tutorials and more.
System Requirements by Screencast-O-Matic?
OS: Chromebook/ Mac/ Windows
Browser: Google Chrome/ Safari/ Mozilla Firefox / Internet Explorer
Other: Internet Connection
Limitations in Free Version:
Only Screen Recorder can be used
Watermark on the recorded video
A maximum length of the video is only 15min.
Features of Video Editor:
Animate video with transitions and overlay effects.
Import video, audio, and images from other devices.
Zoom in/out and highlight areas of your videos.
Add and edit narration, music and system audio.
Choose to show or hide the webcam and cursor.
Add and style text, images, blurs and shape overlays.
Save time using scripts to perfect your videos
Mix and match media
How to Use Screencast-O-Matic Video Editor?
Here is the step by step process to use the Screencast-o-Matic Video Editor:
Step 1: Sign Up for Screencast-O-Matic Deluxe Subscription to use Editor
Step 2: Launch the Video Editor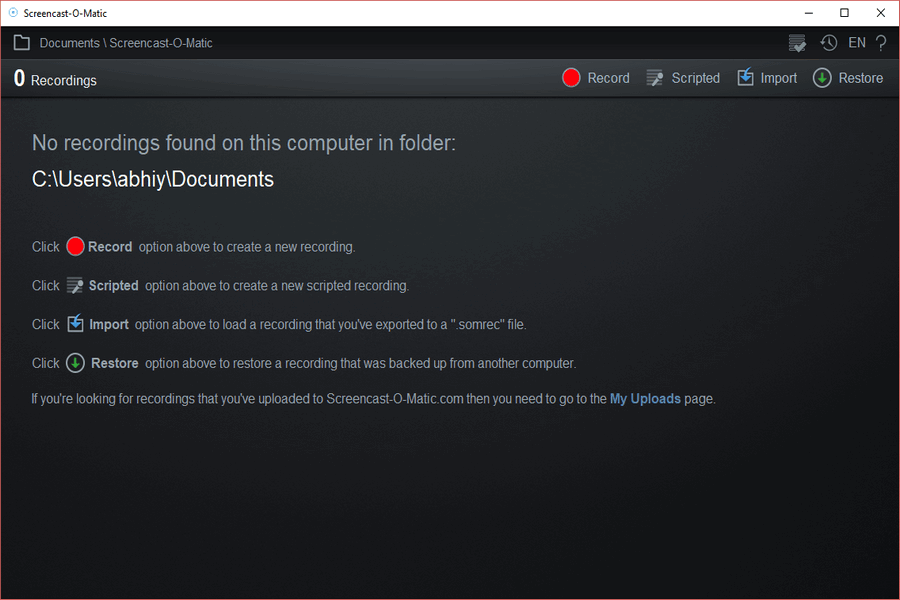 Step 3: Choose from options like recording a video/recording a scripted video/import the video/restore from backup.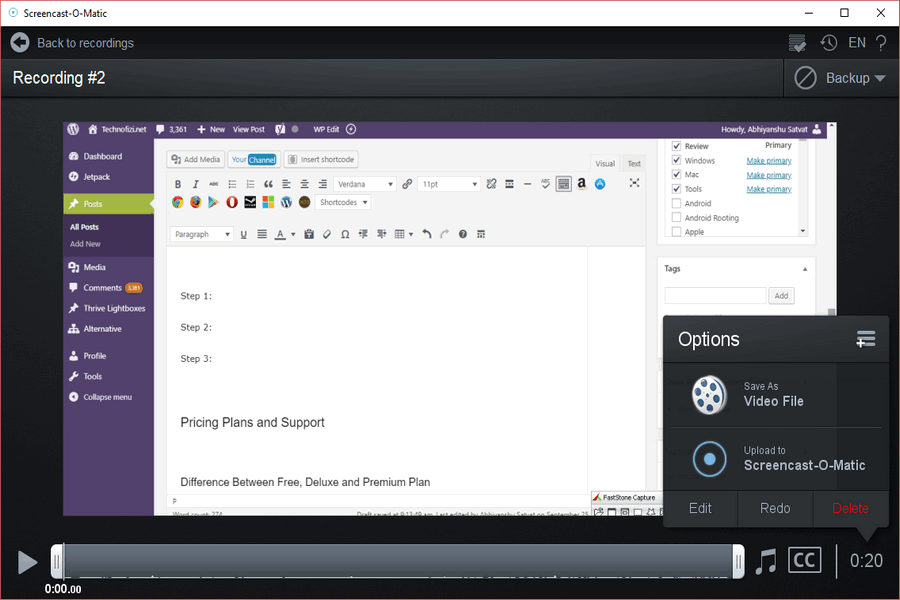 Step 4: After you choose an option, the editor will open and lets you edit the video.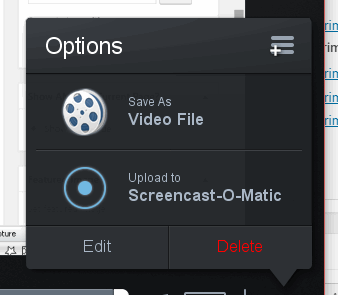 Step 5: After you finish editing, save it to a folder with the required quality. You can also upload it to the backup if you want.
Using Screencast-O-Matic is very easy and convenient. It lets you perform editing and instantly share it on websites like YouTube, Vimeo and more! For securing the video, with the deluxe you also have the option to upload the video online to use it from anywhere.
Pricing Plans and Support
As Screencast-O-Matic is a versatile screen recorder and video editor, it offers different plans for an Individual or Team. Both of these are sub-divided into two separate packages – Deluxe at $18 every year and Premier at $48 every year for an Individual.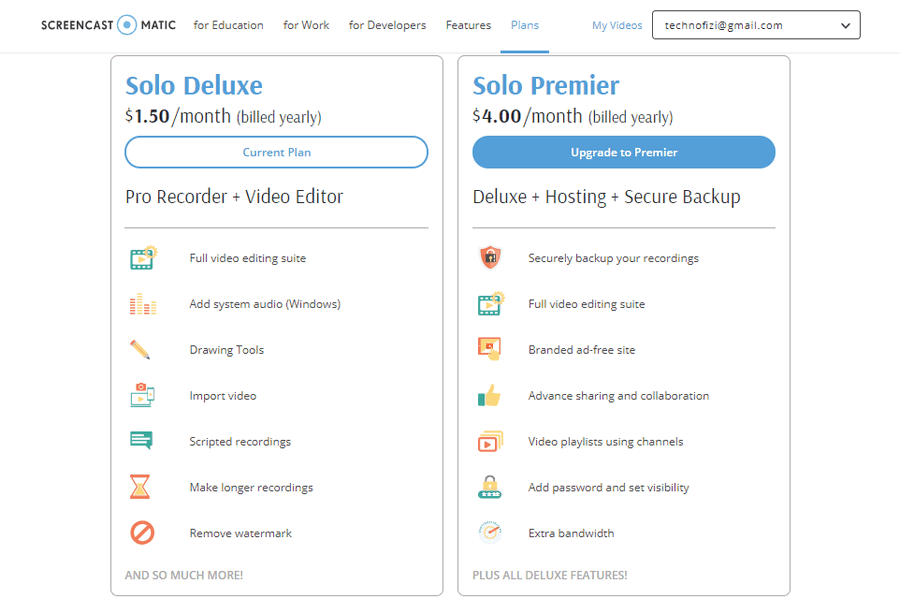 For Teams of Developers or at Work, the plans start from 10 computers and goes up to 500 machines, the program varies depending on users. You can quickly check the exact pricing suitable for your team on their plans page.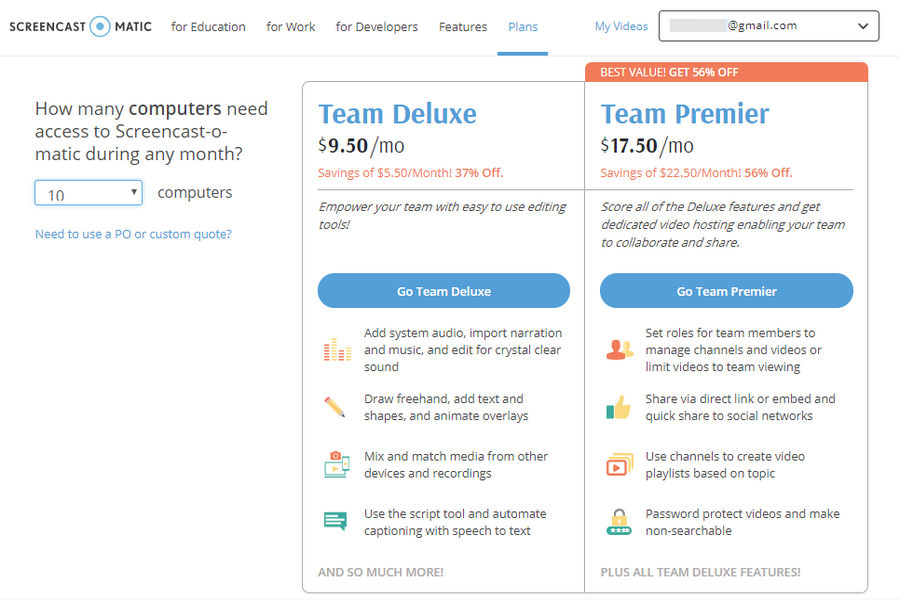 Screencast-o-Matic has a dedicated support page to help their customers. You will find how to use instructions as well as tutorials to guide you in the best way possible. Even it doesn't solve your query; you contact them in the chat box available on their support page.
For your better assistance to choose the perfect plan for you, we have defined certain points each of the plans differs below. Do check to get a better idea about the software and its plan.
>> Difference Between Free, Deluxe and Premium Plan
Free Plan (Zero Cost): Free 15-minute recordings, Screen & webcam recording. YouTube HD publishing, Save as video file, Watermark.
Solo Deluxe User ($18/yr): No watermark. Make longer recordings. Share your Videos. Edit tools. Scripted Recordings. Import Recordings. Draw and zoom. Publish to Google Drive, Vimeo Pro, Dropbox. Screenshot Tool. Video Editor
Solo Premier User ($48/yr): One-month free trial. No watermark. Make longer recordings. Record Computer Audio (Windows Only). Edit tools. Scripted Recordings.  Import Recordings. Draw and zoom. File(s) Backup. Share your Videos. Publish to Google Drive, Vimeo Pro, Dropbox, and More. Screenshot Tool. Video Editor
Conclusion
In this article, we have stated the complete list of features offered by Screencast-o-Matic Video Editor and the steps to use it. I found the software to be very productive and efficient without limiting to a certain platform. Moreover, this is not it; you get all of these at a very low price to pay as compared to other software of the same category. We surely recommend you the product, and you must give it a try.