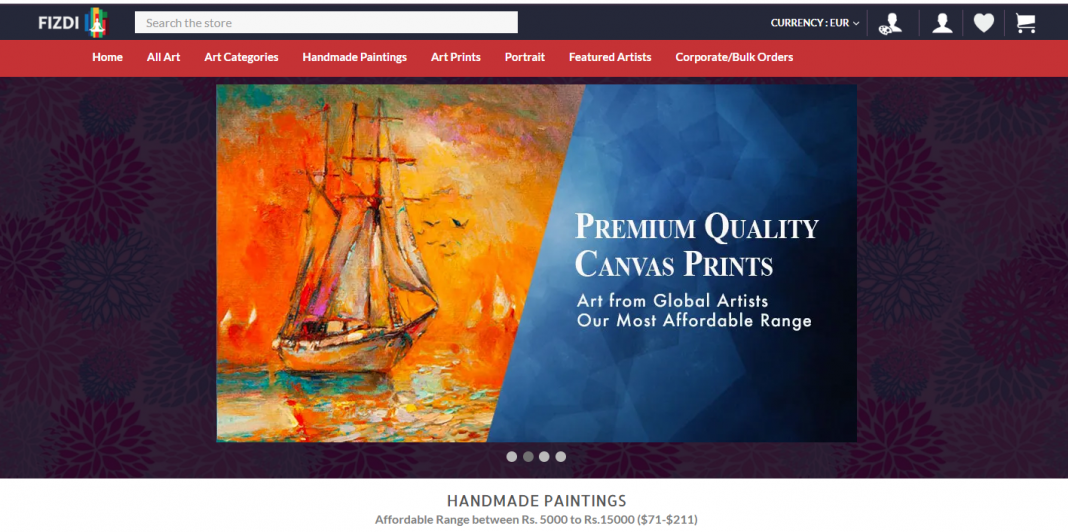 Art is  a piece of heart's work. Whatever an artist creates, create it by the whole emotions. Deep dive of an artist' s heart & the creative mind brings an extraordinary artwork. A painting tells about the painter's or artist's mind, their soberness & the creativity level of this beautiful mind. An artist's passion is to portrait what is going on in their mind, but along painting with passion, they show the passion in that field what are they painting about. 
Buy/ Sell Painting Online on these Sites
A painting keeps you calm and steady when you catch the perfect emotions as the artist was feeling at the time of creating. Having a painting in your home, work place is good to keep you enthusiastic and quiet (mentally). You can buy/sell art online from several platforms. I bring out the best platforms to sell art online.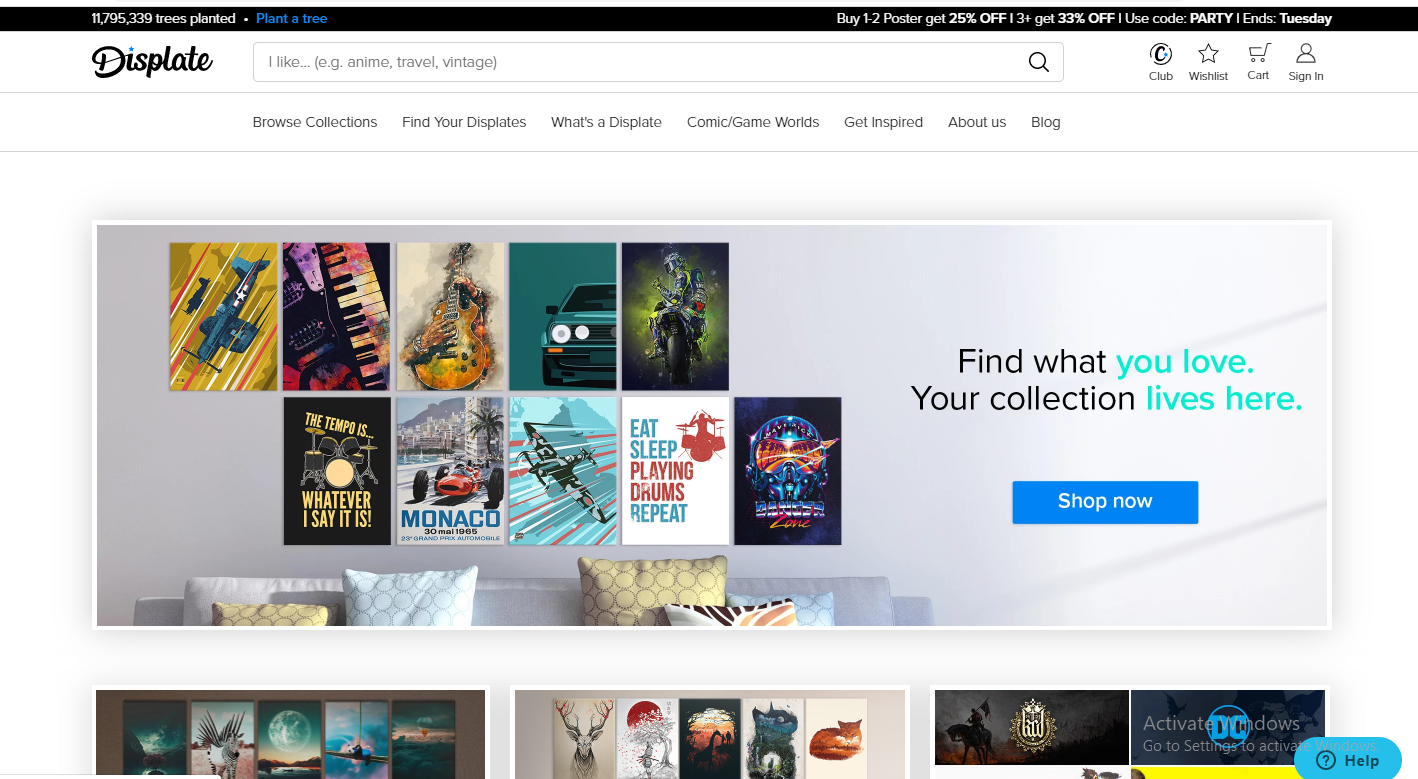 Displate is the best platform to sell art online. They provide metal posters designed to capture your unique passions. You get an art on a magnet mounted canvas, and a good intense staring. It is easy to customize, collect and rearrange them. The versatility of an artist is shown by displate platform.
They have over 20,000+ associated artists. Their tagline is "Making home a better place" . To save environment they always take a step ahead with every single order. On every order of displate they grow a plant from it. "You buy a displate, we plant one baby tree".
I like Displate very much. Because,
Metal Posters

Best Associated Artists

Good Intense Staring

Easy Customization, & Rearrange

One Displate, One Tree
Fizdi provides modern, high quality artworks accessible to everyone at affordable rates. They have catologue over 25000+ and 10000 + artists. Fizdi have exclusive and latest styles of artwork. They offer framing and customization online. Fizdi has over 15000+ customers from all over the world. They provide free shipping in India, because it is made in India art platform. Every art of Indian's culture is depicted by great Fizdi artists. Here you get the most exciting and varies in type.
If you changed your mindset within 15-days then you can simply return it back to the Fizdi. They also provide International shipping in 150+ countries. The popularity of Indian culture can be known by this record of fact.
Why choose Fizdi ?
 25000 + Art pieces

 10000+ Associated artists

Free shipping in India

 15-day returns

International shipping to 150+ countries

Exclusive & latest styles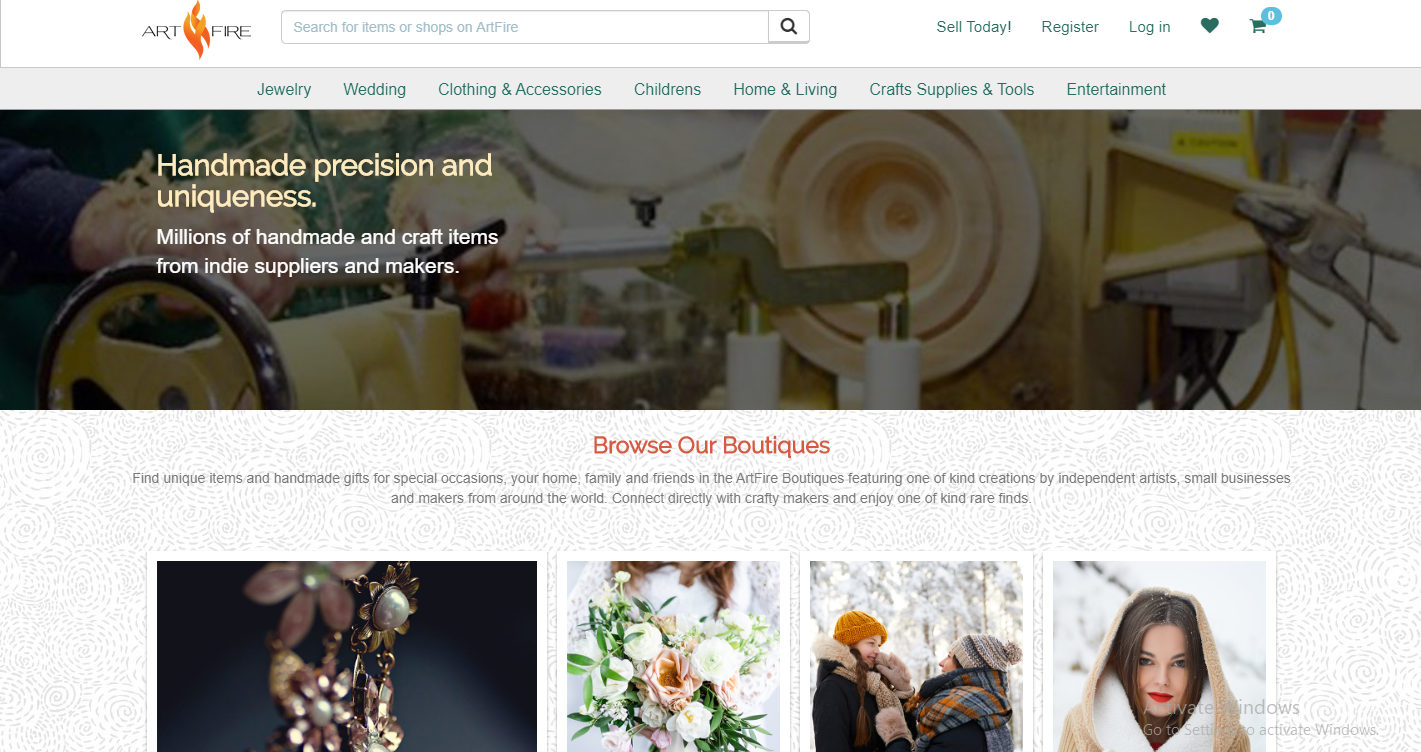 Artfire is the place where you can sell, buy and can do interaction with arts live. It's partner Maker House to offer a community creative destination that local supports local makers and indie businesses. Here you can find jewelry, clothing & accessories, craft supplies & tools, home & living and entertainment. Their piece of art is at a very reasonable price. 
There suggestion and idea to make gifts are very unique. They have really variety of unique designs & artwork in Jewelry, Wedding, Clothing & Accessories, Entertainment, Home & Living, etc.
Handmade Precision

Unique

Vast Collection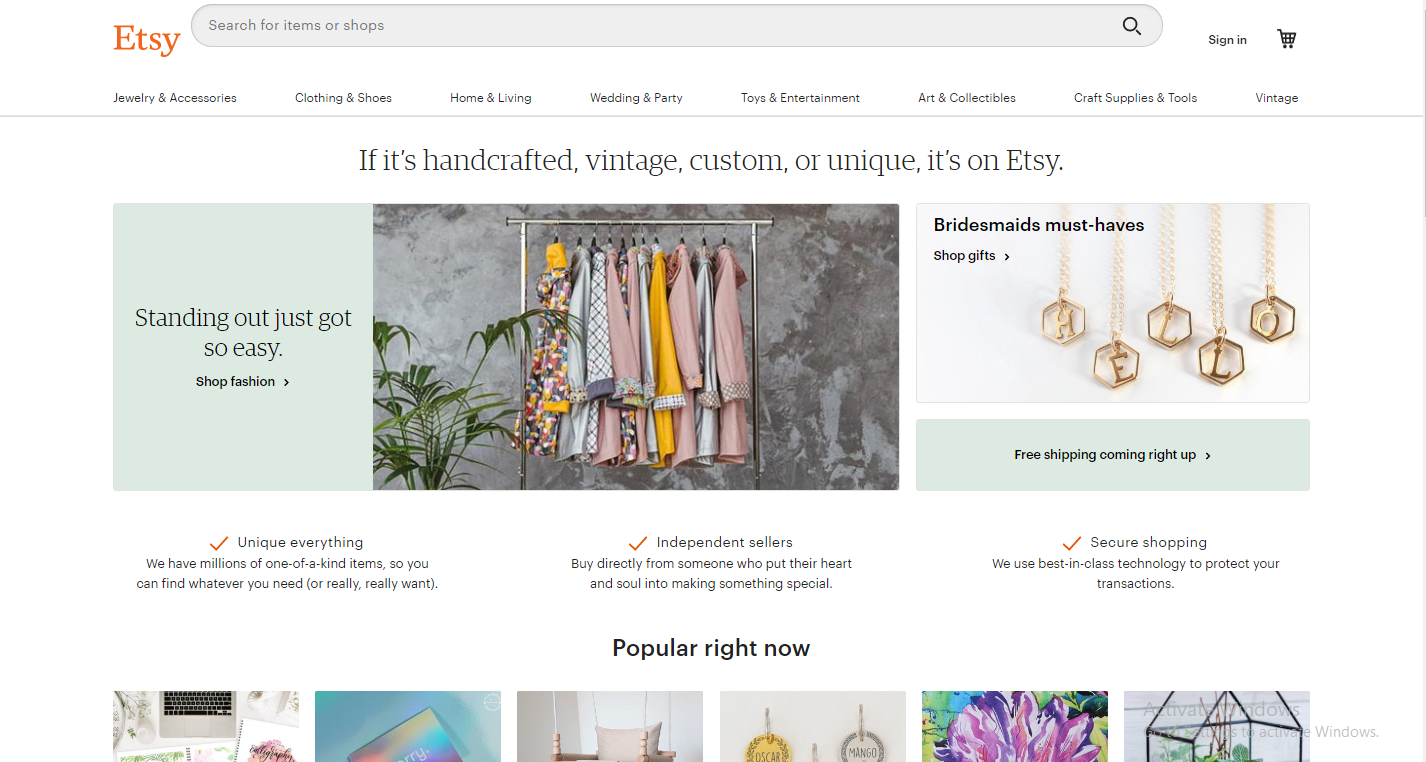 Etsy is a well known platform for handcrafted, vintage, custom and unique work. They have an extreme variety in each aspect of wedding, jewellery, toys & entertainment, art & collectibles, etc. It's a home to an universe of extraordinary and special items. Everything has been made up with a human touch. This is the platform where an independent seller can sell their artwork easily.
Here, You will get variety of products with free shipping. Etsy provides vintage collection list to buy a vintage piece of work. There is not a single issue related to security and packaging of an artwork. Safe & secure shopping never let your data to access to hackers. Wherever you wanna to stick or put the art, it can be Work or Home. You will get both type of themes' artwork at one place.
Uniqueness of Etsy
Independent sellers

Secure shopping

Variety of products

Vintage collection

Free Shipping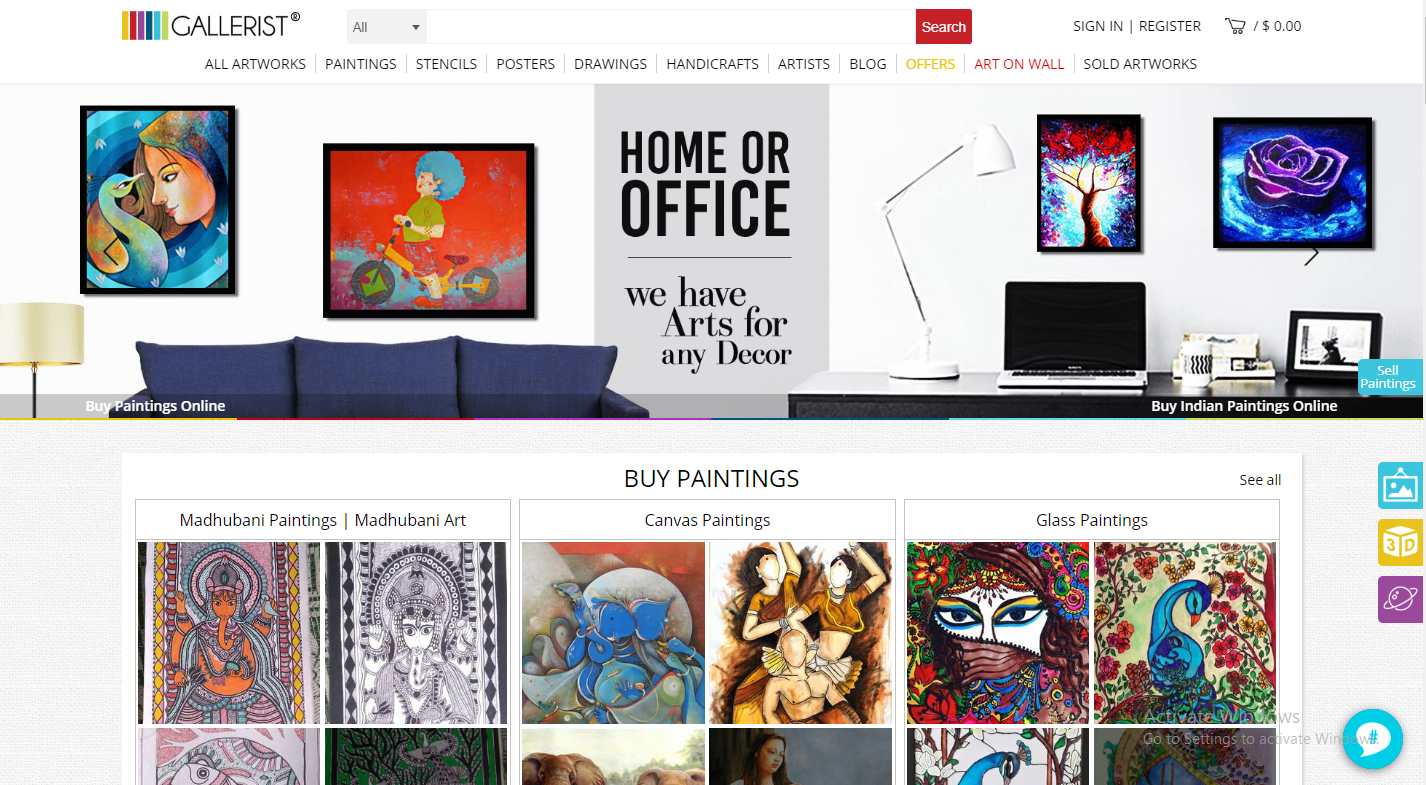 GALLERIST is a leading online art gallery based in India. They have a huge range of Indian culture art. It is the place for promoting quality artwork created by artists worldwide. Now it's easy for Indian to get quality artwork in your home. GALLERIST has different types of artwork like (painting, handicrafts, stencils, posters, drawing, etc.). 
They have artists for both work, & home. You don't need to worry about it, you will get the real art & crafted artwork. They have various types of artwork such like Madhubani paintings, canvas art and glass painting.
Indian Culture

Quality Artwork

Variety in Art

Handmade Precise
Conclusion
If you are in love with Indian culture then you can choose GALLERIST and Fizdi, here you would get according to your likeness. I would prefer Displate because their work is just awesome and their theme ("Buy a displate and they will grow a baby tree")pulls me towards them. If you wanna to go see an extreme variety then simply go for Etsy.