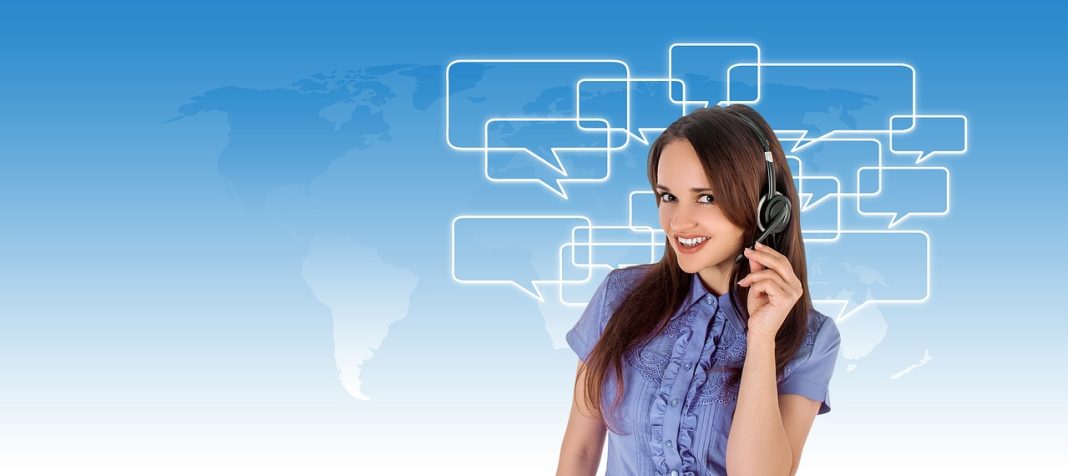 Businesses need good communication methods to stand out in today's market, which is very competitive. One of these strategies is to use 1300 numbers. This article explains you everything you need to know about 1300 numbers and how to use them to make your business more successful.
Understanding 1300 Numbers:
Let's start by talking about 1300 numbers and how they work. A 1300 number has ten characters, like 1300 298 983, and serves as a consistent point of contact for customers across Australia. When customers call a 1300 number, the call is diverted to a landline or mobile number of your choice.
One big benefit is that customers can call you for a low, one-time fee, which is easy for them and saves your business money. Also, 1300 numbers have more features than traditional landlines. They can be integrated with other phone services and providing valuable insights into marketing and advertising performance.
In addition to understanding 1300 numbers, it's important to compare them with other types of business numbers, such as 1800 numbers, to make an informed decision for your business communications.
Comparing 1300 numbers and 1800 numbers:
Cost: While calls to 1300 numbers incur a low untimed charge for customers, calls to 1800 numbers are entirely free. Consider your target audience and their calling habits to determine which cost structure aligns better with your business goals.
Perception: Both 1300 and 1800 numbers contribute to a professional image and national reach. However, some customers might perceive 1800 numbers as more customer-friendly due to the free calling feature.
Marketing and advertising: Both numbers can be used to measure the response to marketing campaigns, improve ROI, and provide insights. Consider your specific marketing strategies and goals when deciding between the two.
Call volume: If your business expects high call volumes, it's essential to consider the potential cost implications of using either 1300 or 1800 numbers, especially for calls originating from mobile phones.
Ultimately, the choice between 1300 and 1800 numbers depends on your business's unique needs and objectives. Carefully evaluate the cost, customer perception, marketing goals, and call volume to determine which number type is the best fit for your business communication strategy.
1300 Number Call Features: A Brief Overview
There are a lot of call features that come with 1300 numbers that can help your business communicate better and make managing calls easier. Different providers may offer different features, but here are some of the most popular ones with 1300 numbers:
1. Time Schedules: Set up rules to route calls based on specific time schedules, such as business hours and after-hours, ensuring calls are directed to the appropriate destination.
2. IVR Auto Attendant: Implement an Interactive Voice Response (IVR) system that prompts callers to press a key to reach a specific department or person, allowing for efficient call routing.
3. ACD Queue: Queue calls during peak times, ensuring callers are placed on hold until an operator becomes available. Customizable music or marketing messages can be played while callers wait.
4. Line Hunt: Route calls through a list of extensions or profiles, transferring them to the next available option if the primary one is busy, distributing calls evenly among multiple extensions.
5. Ring Group: Direct incoming calls to a group of extensions, with the call being answered by the first available person in the group, enabling efficient handling of incoming calls.
6. Voicemail to Email: Overflow calls to voicemail when busy or after hours, and receive voicemail messages as MP3 or WAV files via email, allowing for convenient message retrieval and distribution.
7. Audio Announcements: Play pre-recorded sound files to callers, such as business or brand announcements, reducing the load on customer support operators for repetitive queries.
8. Custom Music on Hold: Upload your own music or marketing sound files to be played to callers while they are on hold, reinforcing your brand and providing a personalized experience.
9. Fax to Email: Receive incoming faxes as PDF files, which are then emailed to the configured email address, allowing for easy access and distribution of fax documents.
10. IP Trunks: Route calls to another network via IP, useful if you have your own locally or cloud-hosted systems that need to handle incoming calls.
11. State-Based Routing: Route calls from different states to specific profiles based on the location of the caller, ideal for businesses with offices in multiple states.
12. Postcode Prompted Routing: Prompt callers to enter their postcode, allowing calls to be routed based on the caller's location, particularly beneficial for businesses with multiple sites across different states.
13. Detailed Reporting: Access call tracking and detailed call reports, providing valuable insights into customer calling habits, helping you make informed business decisions.
14. Call Recording: Enable call recording for inbound calls, facilitating training and coaching purposes, with recordings stored in the cloud or locally downloaded for future reference.
These features empower businesses to manage calls effectively, improve customer experience, and gain valuable insights into their communication practices.
How 1300 Numbers Can Improve Business Image
Businesses need to keep up a professional appearance at all times. When you use 1300 numbers, you can show that you are professional and trustworthy. Customers think that a business with a 1300 number is more well-known and trustworthy.
Also, many success stories show that 1300 numbers can be good for a business's image. These examples show how businesses have used this strategy to improve their image and bring in more customers.
Using 1300 Numbers to Boost Customer Service
Exceptional customer service is a key differentiator in today's competitive landscape. 1300 numbers play a vital role in improving customer service by facilitating better communication.
With a 1300 number, your business can effectively handle customer inquiries, provide support, and address concerns. The accessibility and nationwide reach of 1300 numbers enable customers to easily contact your business, promote positive customer experiences and building long-term relationships.
Choosing the Right 1300 Number Provider:
To get the most out of 1300 numbers, it's important to choose the right service. When picking a provider, you should think about things like pricing plans, call handling features, customer service, and the ability to grow.
Conclusion
In conclusion, using 1300 numbers is a great way to increase the success of your business. If you know how 1300 numbers work and what they can do for you, you can make your business look better, improve customer service, and help it grow. Choosing the right 1300 number provider is another way to make sure that contact is smooth and easy. Take advantage of the power of 1300 numbers and find out how they can help your business communicate.