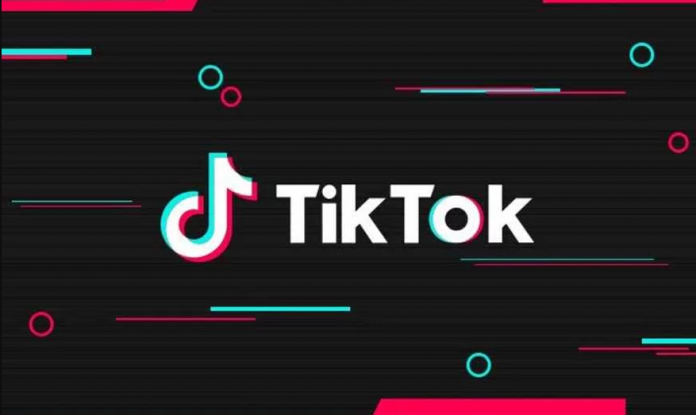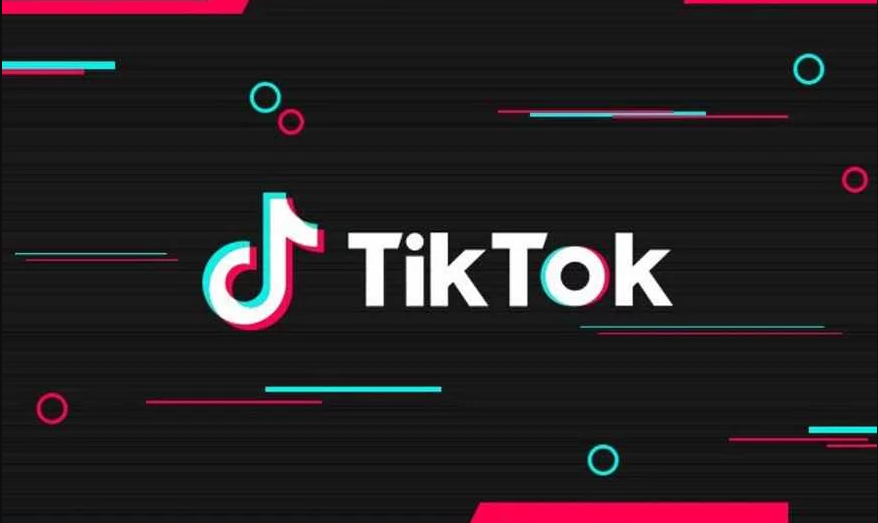 The most popular video sharing app Tik Tok ( Known as Douyin in China ) is no longer available for India on the Google Play store and Apple App store. Tik Tok is a video-sharing app of a Chinese Internet company ByteDance finally removed by Respected App Stores after high court ban. According to a report of MEIT, If users already have the app installed on their devices they can continue to use it as of now. However, Tik Tok app is still available for download on third-party app stores.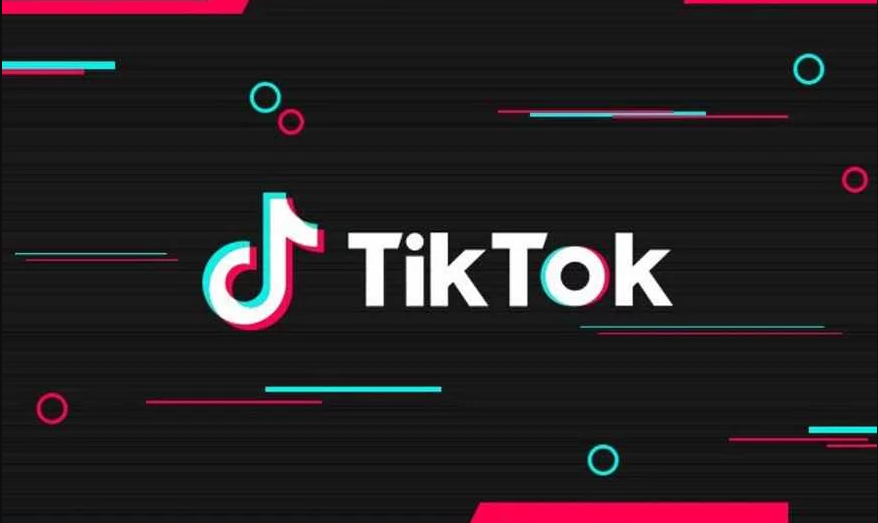 How to Download and Install TikTok App
Google and Apple have removed the Chinese app Tik Tok from their app stores. It may be bad news for Tik Tok lovers, but if you are an existing user of TikTok and already have installed the app on your device then you don't need to worry you can use it as of now.
If you are a new user of Tik Tok and want to download it then it may be a problem for you because the Play Store and App Store don't allow this app to download in India. But you can download this app from third-party App Stores and install this app on your device. Remember If you are downloading an application from third-party apps then you have to allow 'Unknown Sources Application' for your phone.
How to Download and Install TikTok Apk Step By Step
Step 1: Click on below button to Download Tik Tok Apk.
Step 2: Now click ok to start downloading.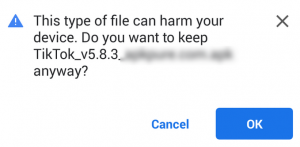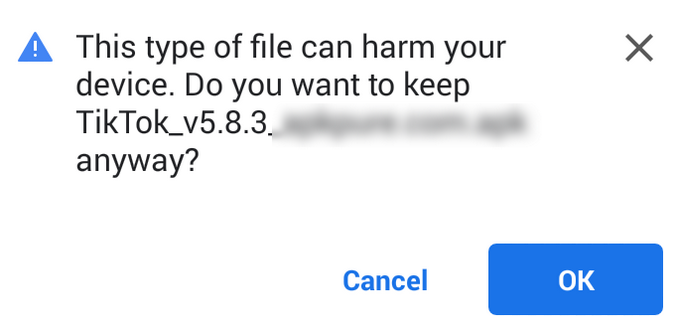 Step 3: Now open the apk file.
Step 4: After this, A popup will come on your phone screen. ( If not, then skip this step )
Click on the setting option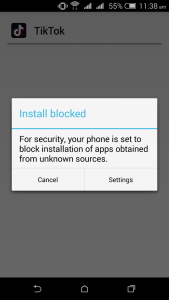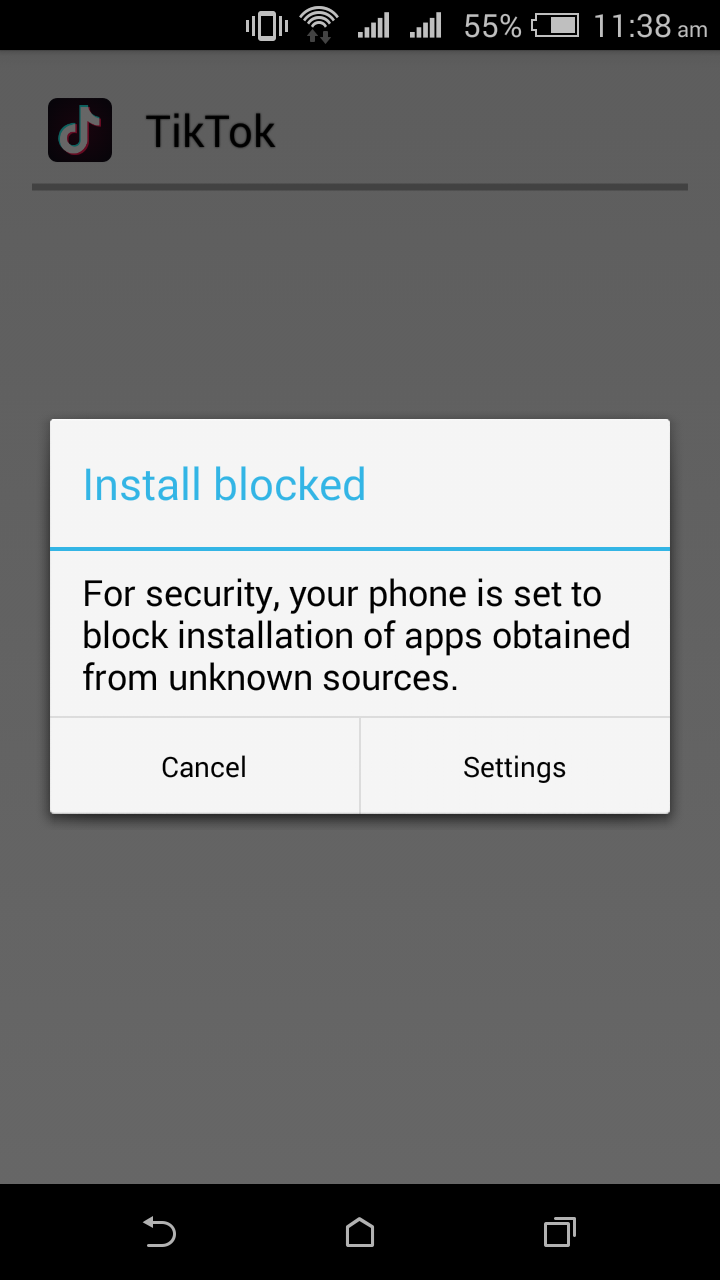 Now select the Unkown sources checkbox.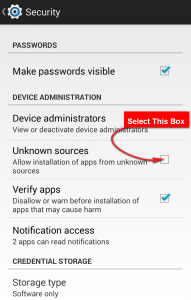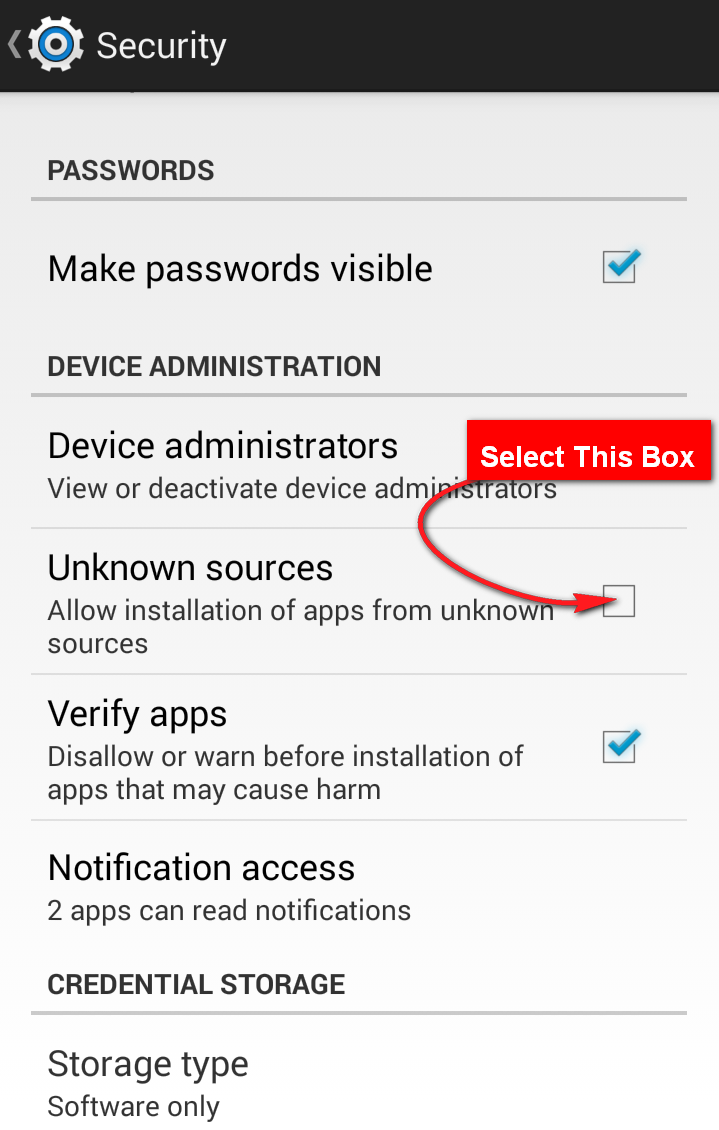 Now Click on Ok and go back.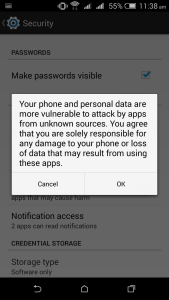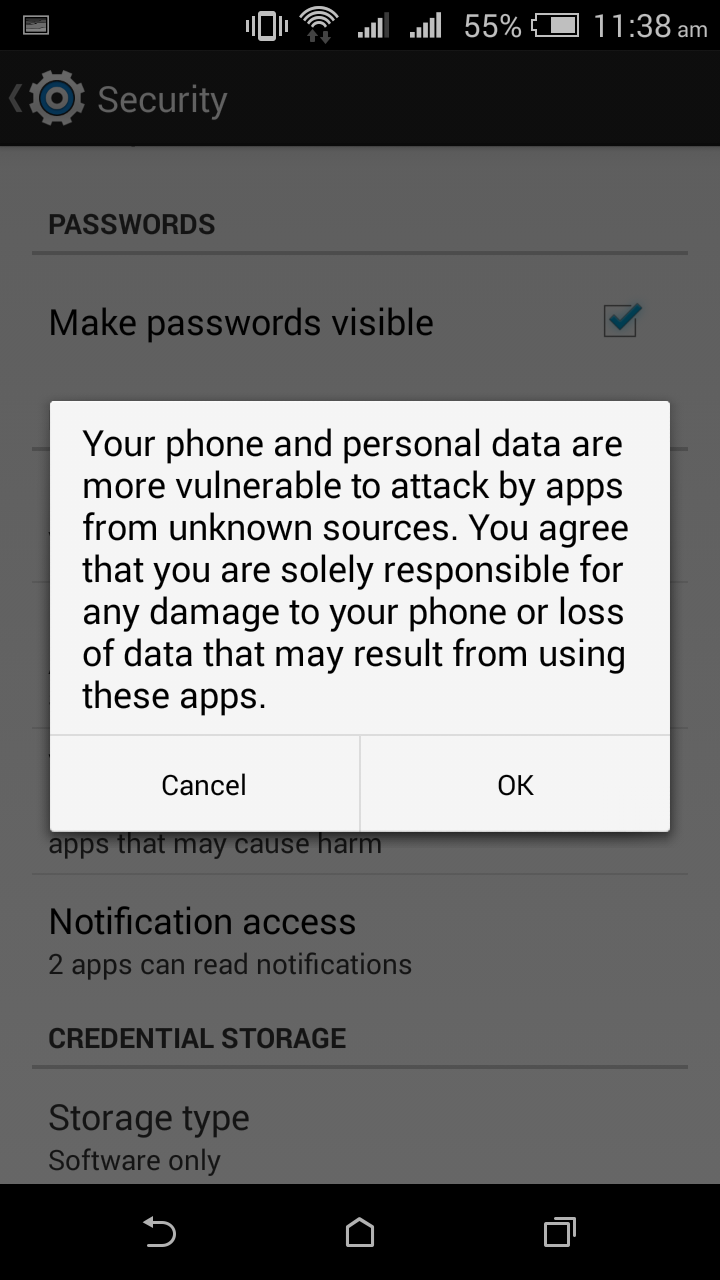 Step 5: Now Install Tik Tok App. It will start installing without any problem.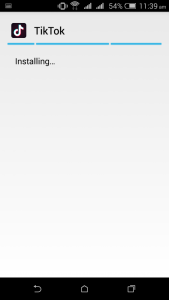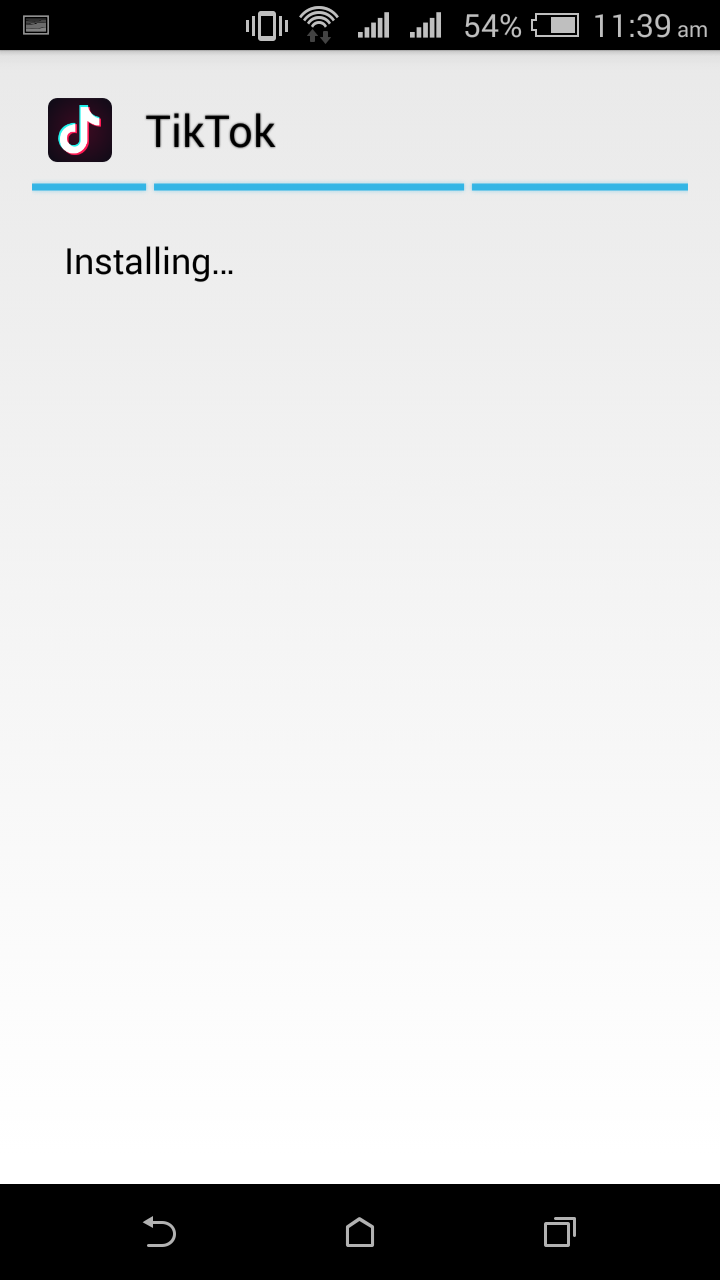 Wow, It's Done.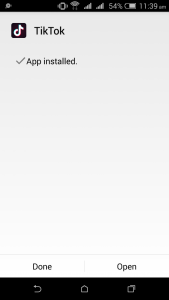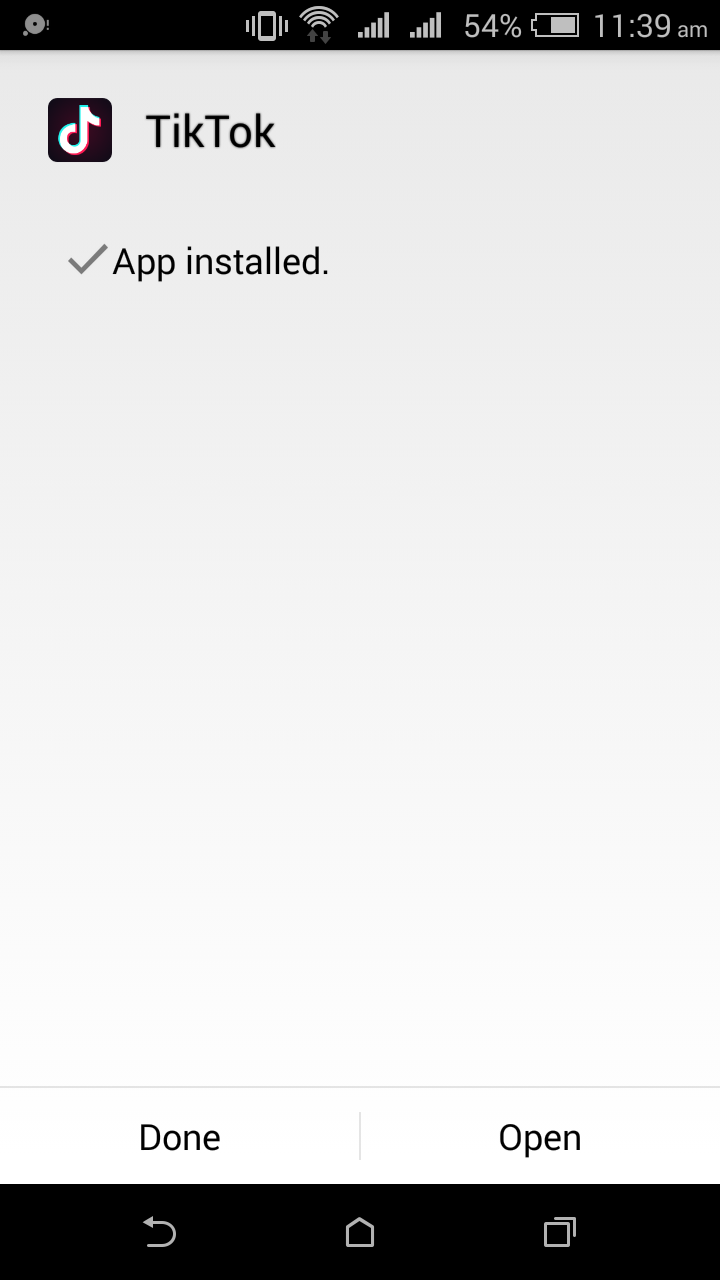 What Is Tik Tok App
Tik Tok is a short video sharing app that allows users to create and share videos with special effects. Users can create lip-syncing, dancing and humorous videos on Tik Tok App. You can say that Tik Tok is a blank page and they allow users to write there anything. Tik Tok has not made any strict policy for creating videos.
Tik Tok claims that they have 500 million users worldwide and more than 120 million users in India. It means Tik Tok is a big rival of other social media sites.
In February 2019 an App Analytics Firm Sensor Tower reported that Tik Tok has more than 240 million downloads in India, and more than 30 million users installed Tik Tok app in January 2019.
How to Create Account On Tik Tok App
Open the App.
Now go to the Profile tab.
You can create a Tik Tok account with phone number and also with your social accounts like Facebook, Google, and Twitter.
If you want to signup with phone number then click on the big pink button.
Now fill the phone number that you have available on your device.
After this, you will receive an OTP number. Enter the OTP in the given box and click on the next button. (see image)
Now set a password for your Tik Tok account and click on the next button.
Now your account is ready for creating videos.
How To Use The Tik Tok App
If you are new on Tik Tok and don't know how to use Tik Tok App then here is a simple guide for you.
Open the Tik Tok App

Now click on the  +  Button for creating videos.
Now click on "Add a Sound" option if you want to add music in your Tik Tok video.
Now select music.
Now click on the trim button for choosing the starting point of music.
Now select a point from where you want to start music by default it will start from the beginning. You can adjust the starting of music by dragging the roller. (see image)
Tik Tok has two methods for recording videos By default it will give you Tap to Shoot Option but if you want to shoot your videos by holding your camera then click on the second option. I am using the Tap to Shoot option.
You can flip to your rear or front camera by clicking on the flip option.
Now point your camera at a subject and tap the Pink button for start recording.
After recording the video you can add effects and filter and stickers in your created video. If you want to effect in it then click on the effect option.
After this, you will see a list of Effects select and hold the effect that you want to add in your video. Now click on the save button.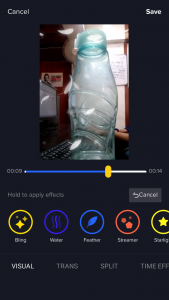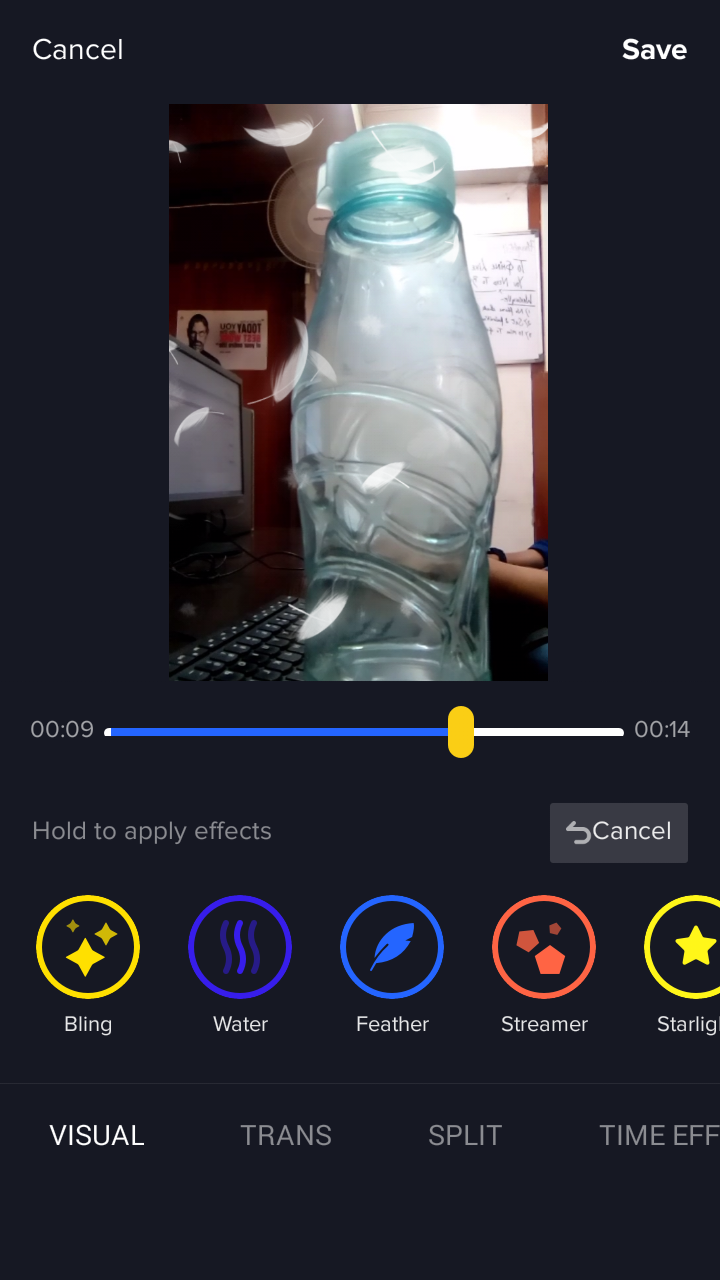 Now select a cover for your video. Click on the "select cover" option.
Now you will see some captured images of your video, select one that you want to choose for cover.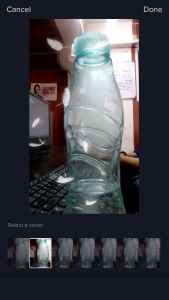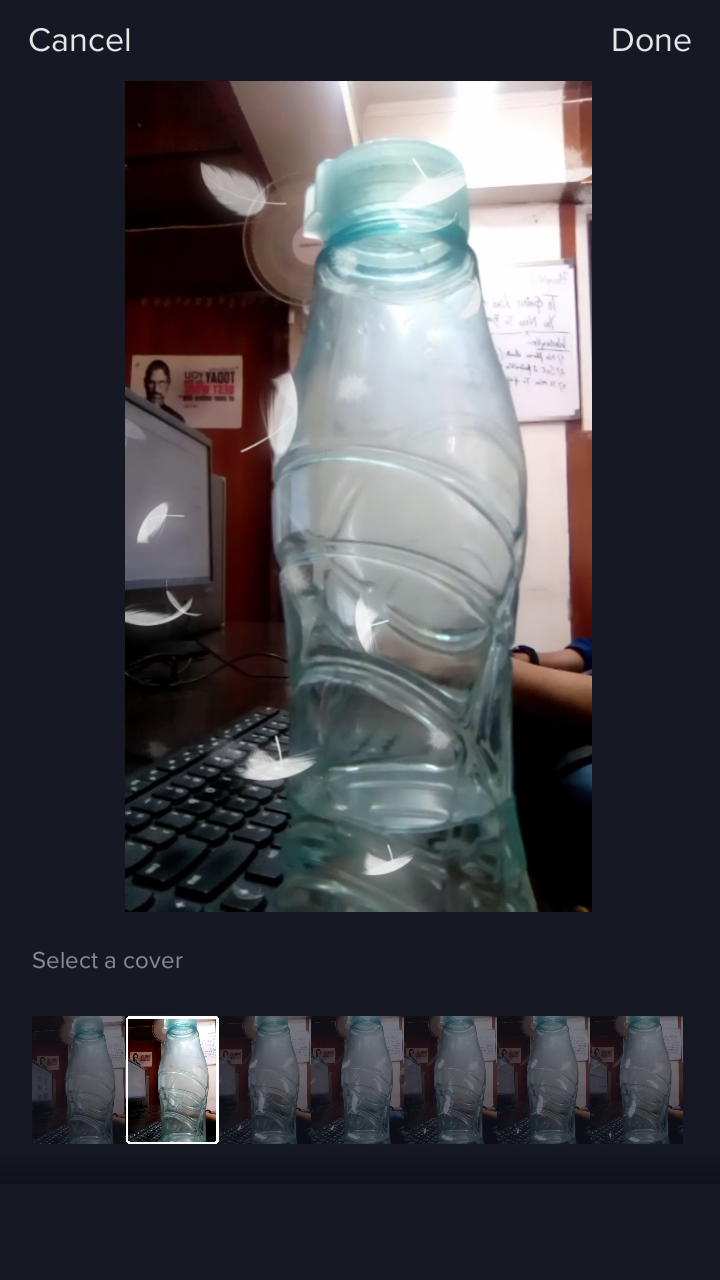 If you want to add filters then click on the Filters option and select a filter that you want to add.
Now add some cool stickers in your video. Click on the sticker option and select a sticker that you want to add.
Now click on the next button.
Write a short description of your video.
Change your privacy and choose who can watch and share your videos. You can change your privacy from the public to private and friends.

If you choose public then anyone can view your videos.

If you choose friends-only then only your Tik Tok friends will be able to watch your videos.

If you choose private then only you can watch your videos.

Now click on the Post button and post your video on Tik Tok. If you don't want to post your video or want to share it on other social media sites and in your gallery then click on the Drafts button.
You can see your uploaded videos at your profile section.
Now you are ready to create a Tik Tok video.
What Happened With TikTok
On 3 April 2019 Madras Court asked the federal government to ban Tik Tok, saying it encouraged inappropriate content.
Bytedance challenged Madras court's ban order in India's supreme court and requested for a stay on the Madras court's ban order. Bytedance saying that it went against Freedom of Speech Rights in India. On 16 April Supreme Court refused to stay the order passed by the Madras High Court of Tik Tok ban. The Government sent a letter to Google and Apple to follow the court orders and removing Tik Tok from their App stores. Google instantly blocked the downloads of Tik Tok app in India and Apple App Store also blocked it after some time.
Reason For TikTok Ban
Madras High Court has given a list of its reason for the ban. In this list, Madras high court expressed concern of availability of pornographic and inappropriate content. Madras High Court Says that by becoming addicted to these type apps and games children and youngsters are spoiling their future.
Is Using TikTok Will Be A Criminal Offence in India
No, you can still use the Tik Tok App if you have the app pre-installed your phone.
What Did TikTok Say's
A TikTok spokesperson says that this is not a permanent ban, and it will not impact existing users. He said that "we welcome the decision of the Madras High Court. We have faith in the Indian judicial system" the spokesperson said.
Senior Advocate Abhishek Singhvi appearing for Bytedance said that the court did not even issue a notice and an order was passed without hearing them. The bench said that we are not closing the issue and the ban was just an interim order. The state court has scheduled the next hearing for this matter on 24 April.