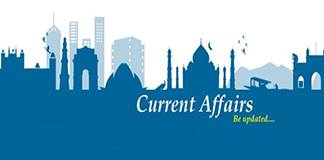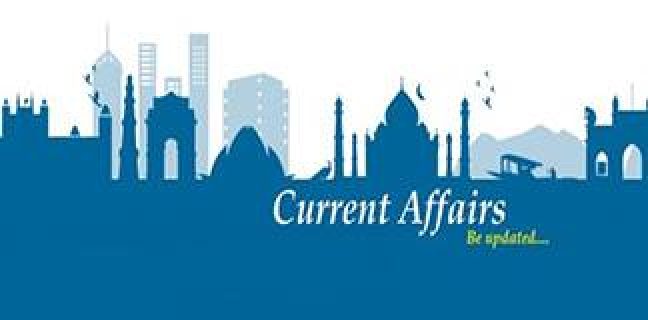 Hey guys are you preparing for any government jobs. I am presenting here best sites for current affairs. If you want to crack any competitive exam then this topic is very important. Current affairs are one of the topics where a part to clear any competitive exam.There are so many websites available which one may follow for current affairs in India or all around the world. Aside from current affairs they also suggest you with best tricks and guidelines in order to clear any government exams. Here i an providing best sites for current affairs and GK for government jobs like bank, UPSC, IAS, IBPS preperation etc. May be useful for you competitive exams.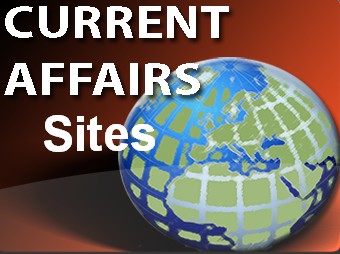 If you are preparing for CDS 2 Exam then you must have minimum knowledge of current affairs otherwise you will not be selected for this job. Basically CDS means combined defense services examination it will be conducted by union public service co-mission. CDS have total four courses. Here we mentioned the course
Indian Military Academy
Indian Naval Academy
Air Force Academy
Officer Training Academy
The subjects of written exam, will have three parts, the time slotted will be 1 hour for each subject. The maximum marks will be 100 for each subject.
English
Mathematics
General Knowledge
If we talk about General Knowledge the most important topics will be like General knowledge include general knowledge of present current affairs and of such topics of everyday observation and experience in their scientific aspects may be expected of an educated person who has not made a study for of any scientific subject. The general knowledge paper will also include questions of geography of nature and history of India which candidate must be able to answer without any study.
Are you aspirant of IAS officer then you must look at here. IAS means Indian Administrative services examination it will be conducted by under union public service co mission. IAS has total three phases.
Phase 1: Preliminary examination or CSAT
Phase 2: Main Examination
Phase 3: Interview
Phase 1: Preliminary Examination or CSAT
CSAT means civil services aptitude test. This phase consist of two papers each of 200 marks and two hours duration. It's compulsory to attempt two test there is no choice at all. Here the syllabus for papers.
Syllabus for Paper 1:
Current events (National and International)
History of India
Geography of the world (Physical, Social, Economic)
Indian Polity and Governance-Constitution
Economic and social development
General Issues (Environmental Ecology, Bio-Diversity, Climate change etcs.)
General Science
Syllabus for part 2:
Comprehension
Interpersonal Skills
Logical Reasoning and Analytical Ability
Decision making and problem solving
General mental ability
Basic Numeracy
Data Interpretation
Comprehension Skill (English)
Phase 2: Main Examination
This phase will have two tests one for Indian language and second for English.It will test your academic and intellectual talent in depth. It consist total 9 papers. The minimum qualifying marks will be 300 marks.
Indian Language
English
Essay
General Studies 1 (Indian Heritage/Culture, World History & Geography)
General Studies 2 (Governance, Constitution, Polity, Social Justice and International Relations)
General Studies 3 (Ethics, Integrity & Aptitude)
General Studies 4 (Technology, Economic Development, Bio-Diversity, Environment, Security & Disaster Management)
Phase 3: Interview and Personality Test
They will test your communication skills, speaking skills and presence of mind. This phase totally depends up on your hands. Just prepare your self and be honest in front of interviewer.
Top 50 Best Sites For Current Affairs and GK
General Knowledge(GK)today
Bestcurrentaffairs
Ecurrentaffairs
Jagranjosh
Erewise
Latestgktoday
Civilserviceindia
Sbank
Onlinegk
Lead the competition
Successcds
Best websites in india
Mastguru
AffairscloudOnline
Examlink
Currentaffairsedu
Governmentjobsalert
Cpfcrack
Newsnow
Currrentgk
Business standard
Routledge
Testbook
Currentgkupdates
Onlinegkguide
Indiancurrentaffairs
Theweek
Iasbaba
Currentaffairsquiz
Gkduniya
GovtNic.IN
Gyancentral
Freejobalert
Iaspreparationonline
Ddinews
Muranal
Gkworldpanditcom
Clearais
Marugujarat
Tayari
Daytodaygk
These are the best sites for current affairs and GK. According to your Competitive exam choose the best website. Are intention is you to get to know about current events in a simple manner, at the same time may useful for your competitive exams like Bank, UPSC, IAS, IBPS, GK.