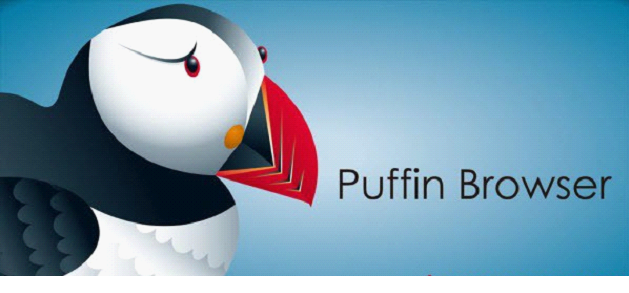 Watching flash videos on your iPhone needs proper apps that let you play games and videos on iOS. Here in this article, we have listed a few flash players for iPhone which shall work up as great flash player browsers and enhance the entire browsing experience for you.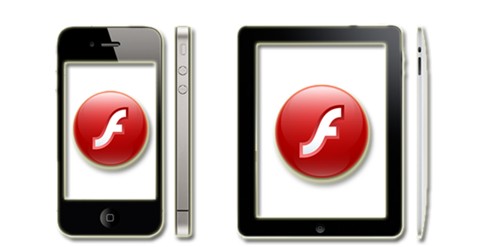 It is with the help of these flash players on iPhone that you can watch the content that can be played only on them. These work with all iOS devices and shall allow you to use flash on iPhones. These apps will not need you to download additional third party apps and not necessarily do you have to download Adobe flash player application to support flash player for iPad or iPhone. The apps have both, paid and free versions, therefore, you can give them a test chance before actually beginning to use them.
To save you from the struggles of using the web browsers on the slow internet connections of your iPhone, these flash players for iPhone shall indeed be your savior.
How to Watch Flash on iPhone
Before we get to the list of flash players for iPhone, for all those who don't know how to watch flash on iPhone, here are three ways on how to:
You can simply download flash players and play flash on iPhone.
You can use video player apps for playing flash on iPhone
You can use video converter alternatives for playing flash on your iPhones
Best Flash Player Apps for iPhone
1. Puffin Web Browser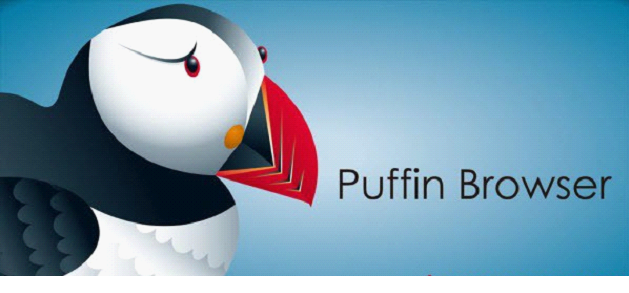 Puffin Web Browser is one of the best flash player for iPhone and it is among one of the fastest too. It use cloud servers and brings to you the desktop kind of web browsing right on your iPhones and iPads. It loads full versions of the desired web pages fast and also has excellent support for flash on iPhone. The Puffin free doesn't have support for flash and it is with the help of Puffin web browser that HTML5 videos and games can be played.
Puffin Browser also has additional options to work with a Mouse and keyboard, search suggestions, bookmarks, top sites, etc. With the entire look and feel of the browser, it is just the perfect kind of flash player for iPhone. Puffin browser is available in both free and paid version.
2. Photon Flash Player
Photon Browser is another great flash player for your iPhone. Its flash ability lets you to have an uninterrupted browsing experience and given the versatility of Safari, one might get a similar kind of experience while using this flash for iPhone. The 'lightning bolt' button shall allow you flash support and let you watch flash content.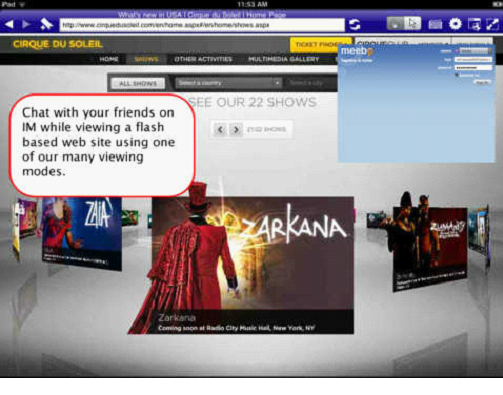 Photon browser works with approximately a bandwidth of 3 or 5 for sharper resolution, 6 for frames rates which are higher and 1 if you have a slower network or device. Photon Browser will let you play flash games, hear music which has been streamed via flash players and of course watch flash videos. Additional to that, the browser has support for flash websites which cannot be viewed otherwise on iPhones and iPads and get Adobe Flash player support.
With just a single click on "Lightning Bolt" button, your device will enter into flash mode and you will be good to use flash on iPhone. If not, the need for adobe flash player for iPhone shall be displayed and you will be asked for installing/updating the same. In case you want to adjust the number settings, all you need to do is go to settings and from there select Bandwidth and you will be good to go!
3. Skyfire Web Browser
Skyfire is another flash player for iPhone which lets you watch videos which otherwise do not play on iPad. There is no optimization and you can freely watch videos via any website, ranging from live streaming, sports videos, concerts, etc. with the use of Skyfire, you can as well get access to Twitter and Facebook and other social media for all the sharing and viewing. However, unlike many of the flash players from this list, Skyfire does not support Flash websites, games and apps. This is basically a flash player on iPone which is solely focused and concerned for videos only.
4. VirtualBrowser for Firefox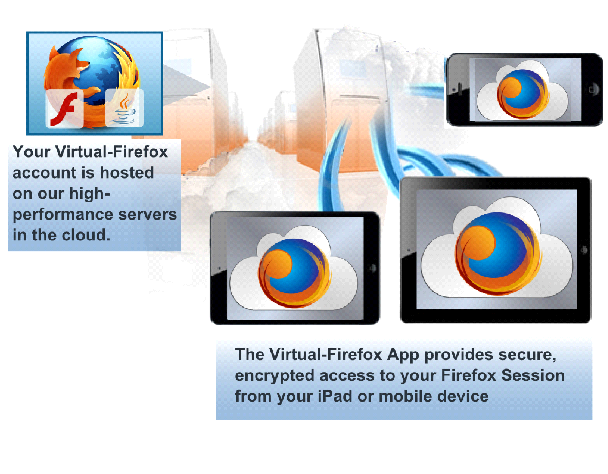 This is basically a Firefox browser which lets you use all the desktop features on your iPhone; the features include the likes of toolbars, extensions, flash, Java themes. As the app description puts it before us, the app lets you work with Java and Flash programs by virtual cloud browser support.
5. iSwifter Games Browser
iSwifter Flash Browser is yet another flash player which will let you meet all the flash content needs. It allows you to watch videos, play games on social media, view websites, and do the regular flash gaming. iSwifter Flash Browser lets you get complete access to instantly work with all the flash content needs, ranging from videos to games, etc. however, using iSwifter requires a working Wi-Fi connection for its use.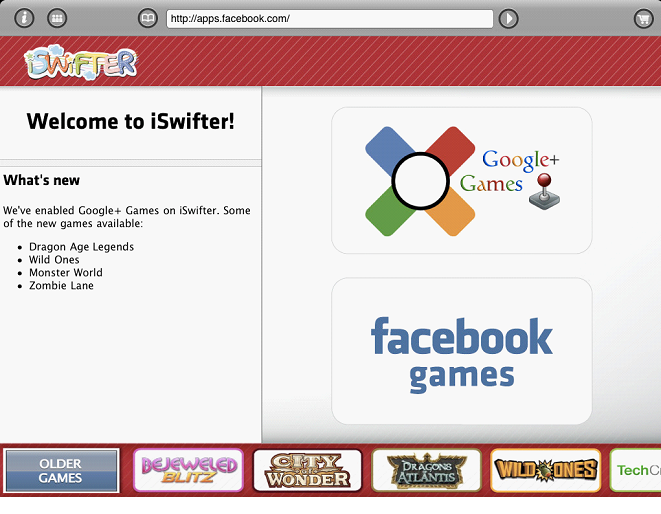 iSwifter Flash Browser allows you to use it for free for the first 7 days, for your evaluation and testing, if you seem to like the app and be comfortable with its functioning, you can top it up to the paid version with the help of in app purchases and later on have unlimited access for future needs.
And that was about the list of the best flash players for iPhone. Without having to use adobe flash player for iPhone, you can quite easily up the speed of internet browsing and save yourself from the everyday struggles of looking content over the internet.
I hope the list of flash players on your iPhone helps you out and your browsing experience has gotten better. No longer will you have to switch to your desktops for those times when the content remains inaccessible to you because it needs a flash player.