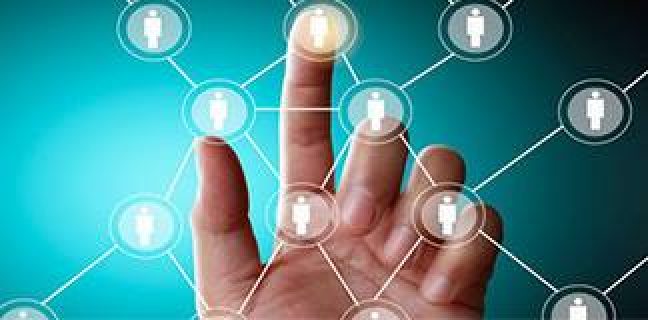 Many people want to run their own web-based community, but managing a forum is not an easy task and requires a good amount of technical expertise. There are many forum software available that can help you to set up your online discussion board in minimal time and least efforts.
This forum software also helps your websites to be more engaging and help you to get good ranking on search results. Users often get confused and find it difficult to decide that which one suits their needs best that's why we have come up with the information of some highly popular forum software that has a large number of active users and well known for their outstanding services and amazing features.
Top 10 Best Forum Softwares to Start Discussion Forum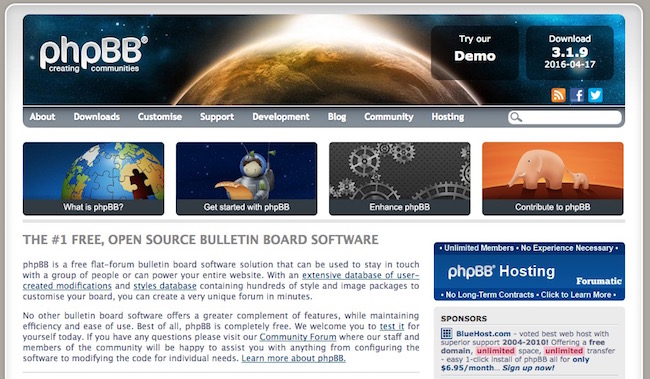 It is one of the most popular Forum Software which is not just powerful but also offers adjustable bulletin board which is very essential to stay connected with groups and creating a unique social network. The tool is free and features substantial database technical database holding unlimited methods and images bundles so that you can easily customize your board. The tool is highly useful for those who want to create a distinctive forum without wasting time and making more efforts.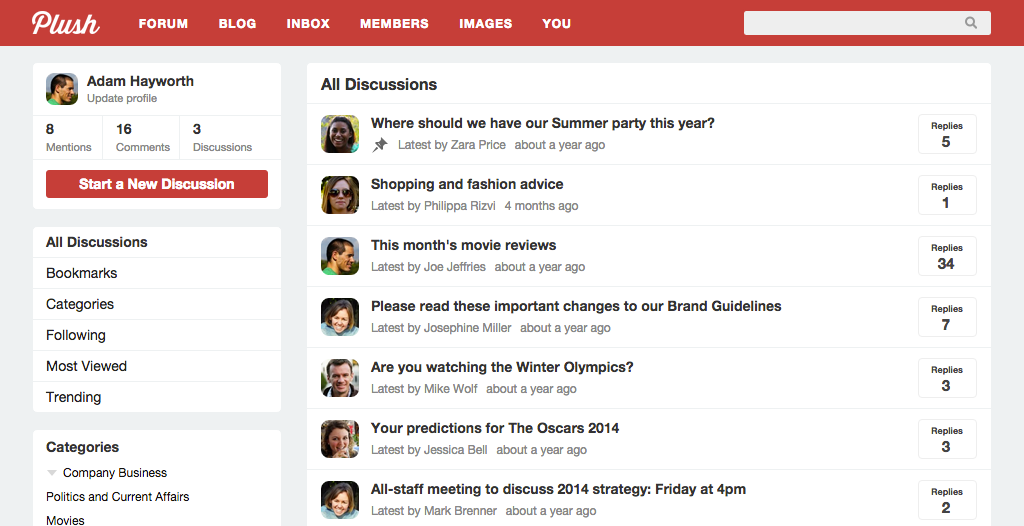 If you thinking to build modern design Forums, with the great user interface and features, then PlushForums will stand for all your needs. Besides clean and attractive design, it has lots of features like Integrated blog, Real Time Discussion, Private Messaging, Member Directory, Custom Profile and Paid Subscription option. And the best part you don't require any technical knowledge to setup your own forum site with PlushForums.
With Real Time Discussion Feature, you can increase user engagement. Another best part is its very mobile friendly, loads very fast in the mobile browser, easy to navigate. It allows you to add Videos, Images, Polls, Tweets, Smart text etc to the discussions. And its autosaves feature will save every word you type in the editor, so no worry to loose anything.
There are lots of other features that you can check on their official site or check their demo. Its available for 14 Days Free Trial and plan starts from $49/month.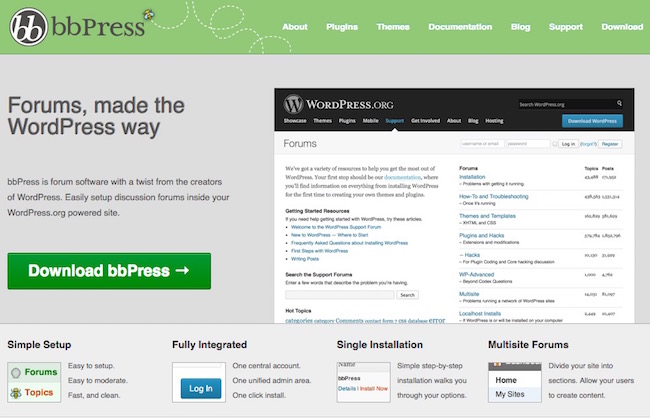 bbPress makes it very simple for a user to create a unique discussion forum within the WordPress based website as it enables easy setup and offers various useful features to reduce the load. It concentrates more on fast performance, effortless integration, web standards, and extensive usability. It has clean and modern design and provides simple installation process. You can manage the website completely with ease using the centralized admin panel and split your website into multiple sections.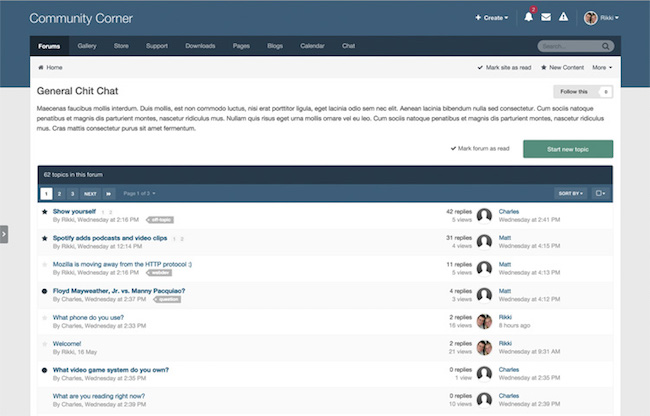 It is another robust solution to create appealing discussion forums and includes eight outstanding applications such as forum with integration of IPS Community Suite to bring interactive sessions on the website, Commerce to sell products and subscriptions or advertise, well designed pages for various communities, Downloads with custom fields and ability to create a new topic each time, multiple calendars with RSVPs, gallery for videos and image albums, blogs and chat facility which enable enhanced functionality. This tool is perfect to make a wonderful website and improve the experience for every viewer.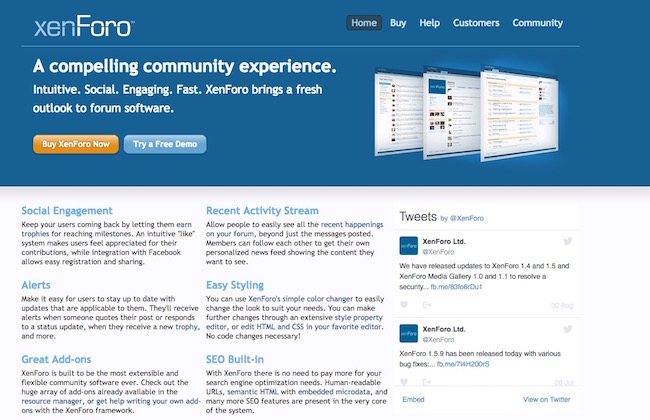 XenForo is one of the most intuitive extensible and highly flexible community software which provides speed, durability, and compelling community experience. It offers a wide range of useful features such as integration with Facebook for easy sharing of the content, allows members to follow each other and see the recent activities of your forum, style property editor to change the look and feel as per your convenience, sends alerts on every response by viewer on any post, resource manager with multiple add-ons and many more.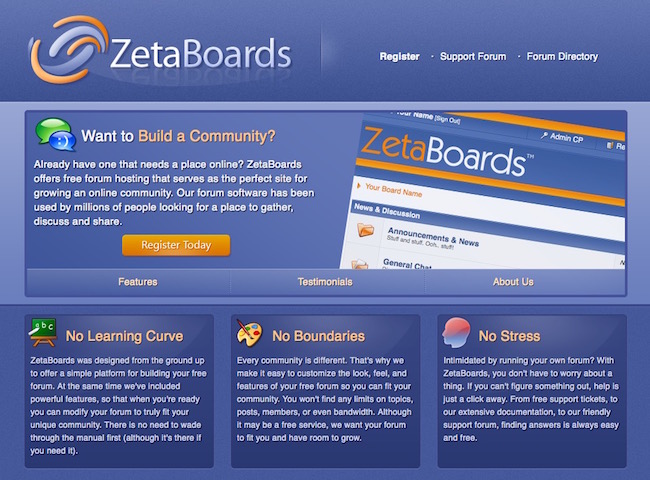 Zetaboards features free hosting for the forum that delivers excellent service to develop an online community and works like a perfect place to meet, discuss and share. It is highly customizable and allows the user to change the look and feel according to each community without any hassle. It provides a simple platform with powerful features to create an exceptional forum and the large-scale documentation and effective support make it easy to manage the website too. The tool is highly popular and has been used by thousands of people globally.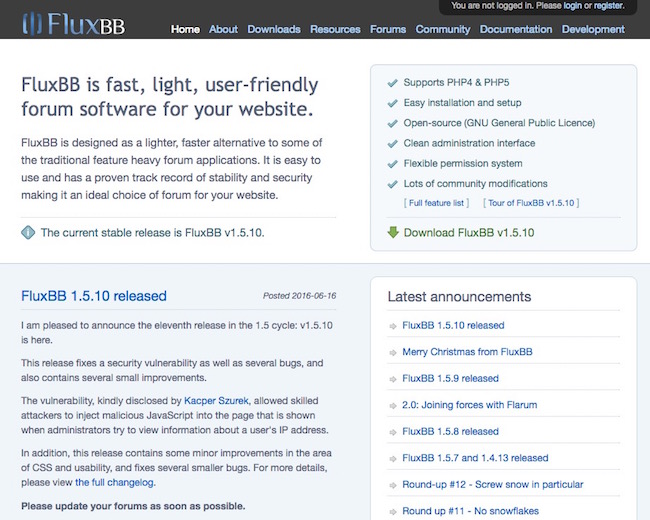 This application is specially designed to provide a fast and lighter substitute of heavy forum applications. The latest version is much more secure as well as stable and includes many improved small but useful features like plugins for the admin panel, allows users to choose from various styles and track read the topic, subscriptions for topic and forum, post preview, announcement etc.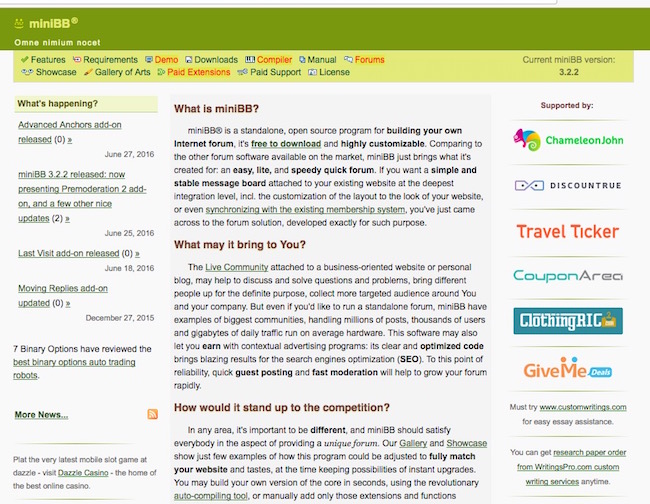 miniBB is an open source application which gives you the ability to operate independently from a single hardware smoothly. The program is free and highly customizable, which makes it preferable to build an engaging discussion forum on the internet. It features a PHP bulletin board script for simple and durable messaging and seamless integration with your existing membership tool. The program is perfect to create a unique forum and handle big communities, thousands of users or unlimited posts with a normal computer. It's clear and valid coding enables better results in search engine optimization.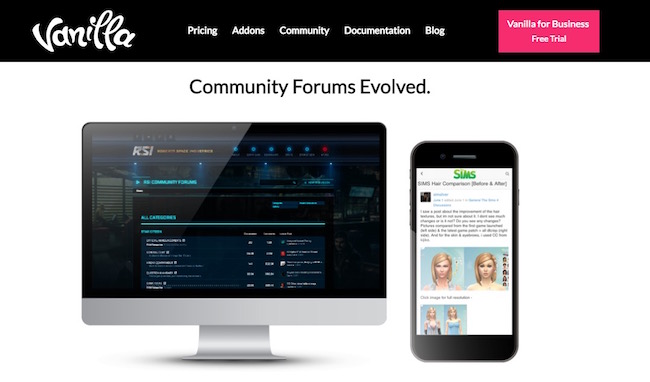 Vanilla Open Source is a free, powerful and open-source community solution to build and host great discussion forums. The program is easy to install, use and manage that's why millions of people across the globe have been using it. The tool features Community contributed plugins and support through the community forum. It allows members to easily modify the content as per the requirement. The application is highly suitable for individuals as well as small businesses. They have a paid version Vanilla for Business too, which packs premium features and comes with a free trial of 30 days.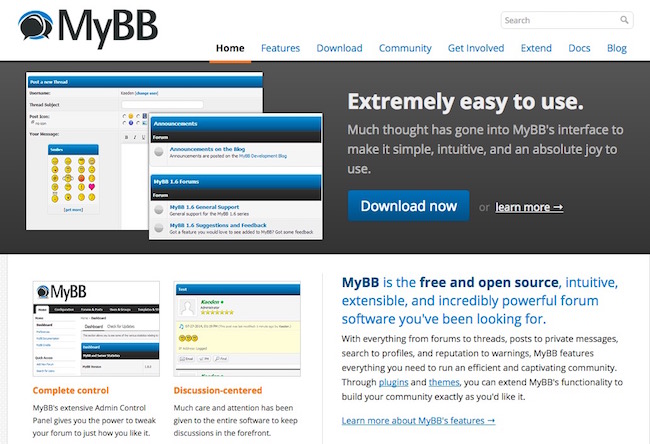 MyBB is a free application for discussion forums which is scripted in PHP language and uses MySQL database. The application includes almost everything which is required to run an effective and fascinating community smoothly. It uses an instructive discussion board set up so which allows viewers to begin and respond to interactions and tag their posts. In order to keep the forum neat and noteworthy, the administrators, as well as the evaluators, can utilize the MyBB inline editing and moderation features which are an extensive feature to maintain the significance of the discussion system.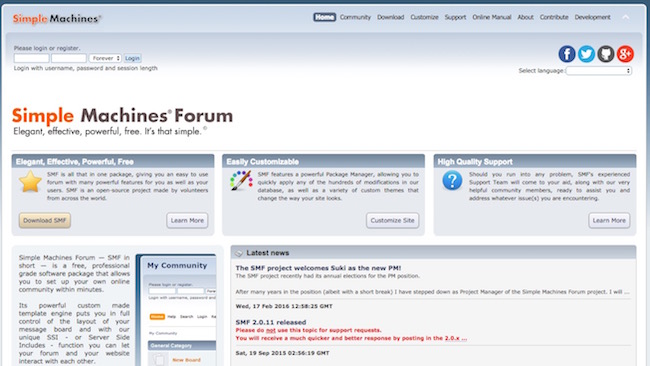 This is an executive level, free software bundle which includes plenty of powerful features for the owner as well as members of the community. It comes loaded with a flexible Package Manager which enables quick and easy customization of the database so that users can change the look and feel anytime as per their requirement. The well-trained support staff provide excellent guidance at each point and makes it so simple to manage the application. The forum is based on PHP language and uses MySQL database.
If you run a small business or want to create a community for a limited amount of members then you can go for a lighter software and if you are planning to do something big then there are some heavy applications with multiple options are listed too. All these best forum software provide simple functionality so you have no need to take the assistance of a developer to manage your website and in case you get stuck anywhere, they have support to help you out.