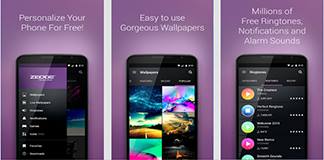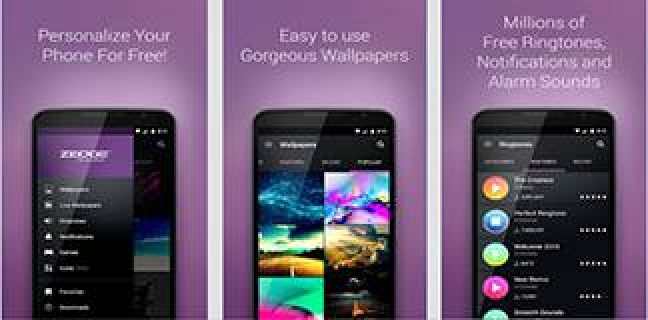 Android Gadgets has taken all the craze of youth, and same goes with the craze of ringtones. Mostly all have this craze of putting up ringtones and other things. So here we are on the list of Top 8 Best Free Ringtone App for Android.
In case you are looking for ringtone apps for Android, you must want to think what features you would like the app to have. Though they are essential ringtone apps for Android. They still manage to serve multiple purposes with some additional features as well.
In this list, you will find a list of applications that have been listed as the top best free ringtone app for android, each with their unique feature or features. By the end of this article, you will at least want to download one of these apps to manage your ringtones and notification alerts!

Best Free Ringtone App for Android
Zedge is a multipurpose app for your smartphone and works more than just serving the ringtones, notifications, alarms, and more. Though well known as a ringtone app, the additional facilities for this app are it lets you put wallpapers and themes as well.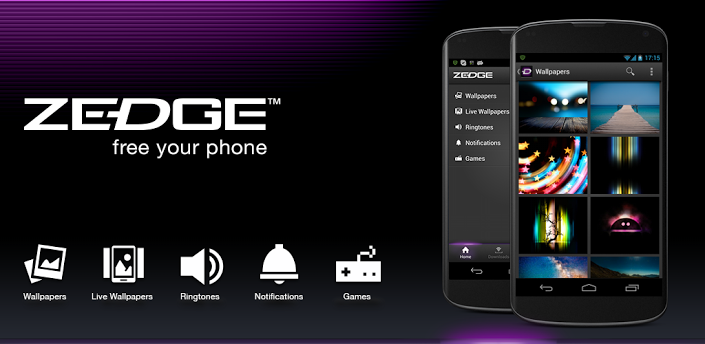 As far as the ringtone features are concerned, it lets you create new ones and convert songs to ringtones as well.
2. Myxer Free Ringtones App
Myxer Free Ringtones App is an app that allows its users to create their own ringtones. Customize your own ring tones by turning your favorite songs into ringtones completely for free! They can be as long as 30 seconds!! Myxer Free Ringtones App is a great application that is growing more and more popular as each day passes thanks to its good features and ease of use.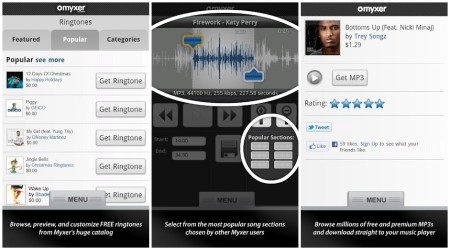 The app is very easy to understand and using it takes no effort. It can be used not only on iPhones and android devices but you can also use it for windows. It has been around a long time and we expect it to continue its run as one of the best free ringtone apps on the market!
3. MTP Ringtones and Wallpapers

MTP Ringtones and Wallpapers, as the name suggests is more than just a ringtone app. This is quite much an app like the Zedge. The features of this app include the likes of setting ringtones, alarms, notification tones and of course wallpapers. The collection is great and searching for the likes of your choice is pretty easy in here.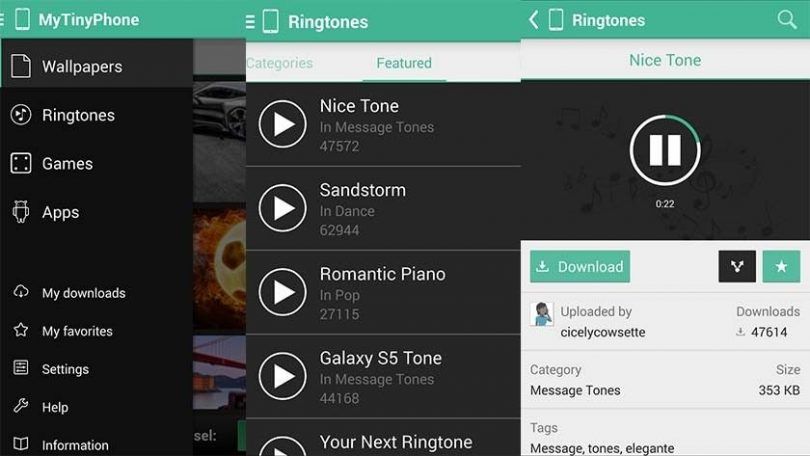 It will not take much of your time, and you must surely give this a try, I am pretty sure you will quite be in its favor. It is one of the best ringtone apps for android with additional features as well!
Ringdroid is, without doubt, one of the best android ringtone apps and has been functional for quite long. If ever you have looked up for ringtone apps, you must have come across this quite back in time. However, in case you do not know about this app, it is an open source ringtone application. Which lets you cut down songs and also make your ringtones. Pretty much like most of the apps form this list.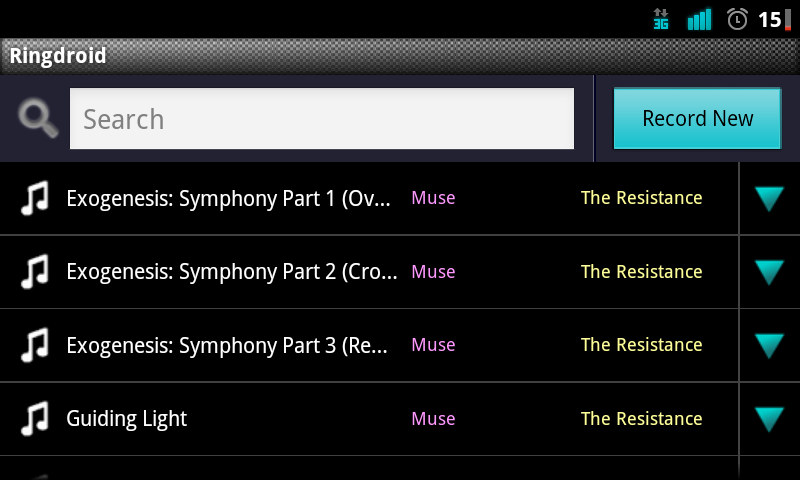 It is a free ringtone app with minor bugs and fixes. However, if it works fine for you, then you need not worry, and it will be perfect for you!
As the name pretty much states, the MP3 cutter and Ringtone maker shall let you work things out for your ringtones in the perfect way. You can edit songs (by cutting them from wherever you want) to set it as your ringtone.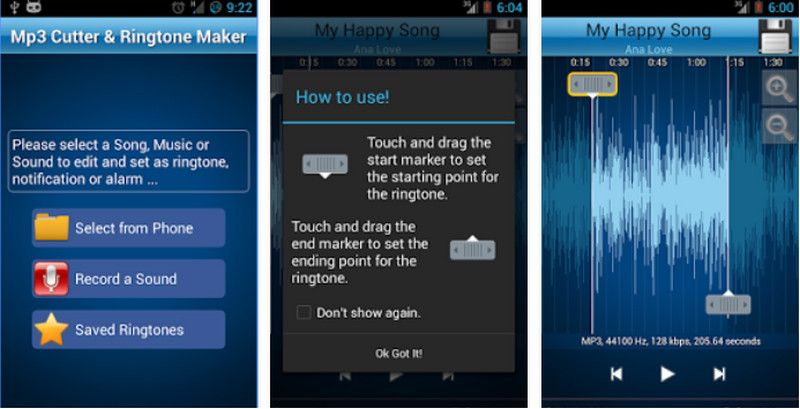 You could as well make use of personal recordings. This is one of the best ringtone app given the kind of features it has. This will give your ringtones the perfect edge, and you will not need to struggle with the entire song anymore.

Audiko is yet another free ringtone app and allows you to turn your favorite music into your ringtone. You can create ringtones and as well let the app do the work for you!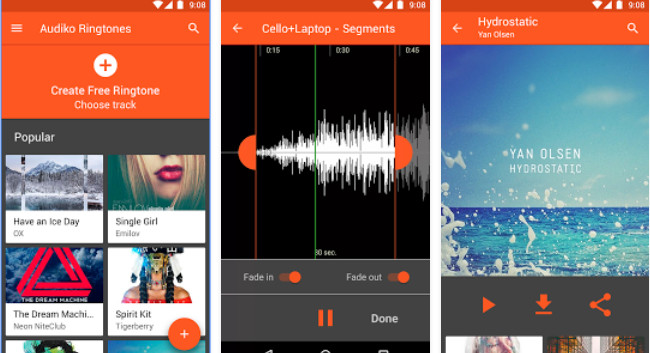 The app is a great ringtone app for Android and allows you to work with ringtones easily. Surely You can customize them as per your needs.
Just like Zedge, Cellsea also has multiple functions and can assist you in its different ways. You can customize your ringtone and as well work with wallpapers.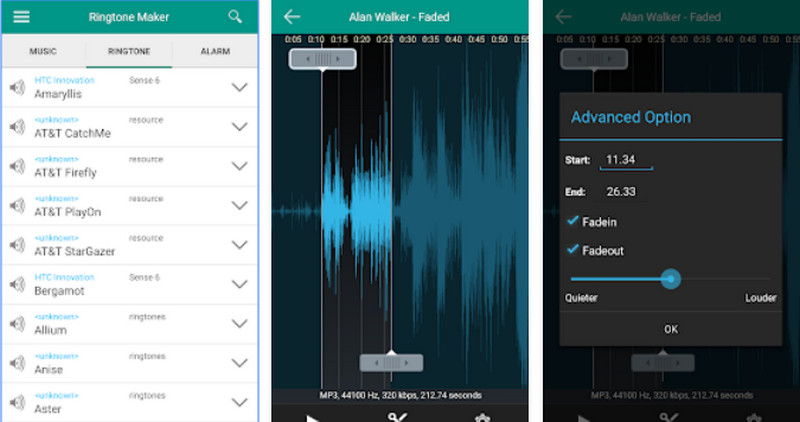 The best thing about this ringtone app is the fact that it supports multiple ranges of audio files. Therefore makes it all the easier to work with them. The formats available are MP3, WAV, AMR, 3GPP, AAC, and MP4.
Now, this is something different and something which might be of your interest if you are looking for a ringtone app with more than just the basic needs. You can create your ringtone segments, much like the MP3 cutter.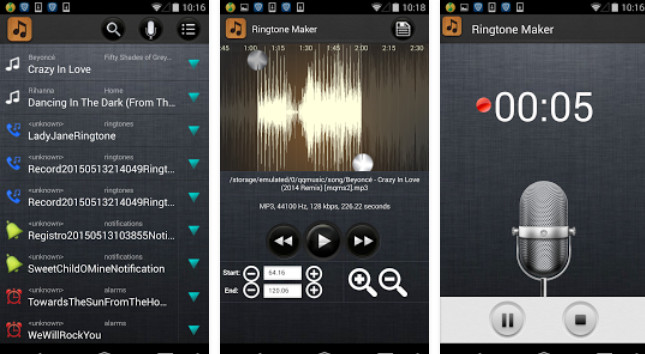 It also has some additional features to offer, like you can cut and paste and create a new ringtone altogether. Alternatively, you could as well fade in or fade out the music. This is one useful free ringtone app! It is simple to use with less drama and though it allows you to do things rather differently. There are no complications involved.
Excitingly it includes 95 zen ringtones. Overall quite a good interface, You can search through a wide variety of ringtones and manage it according to your comfort.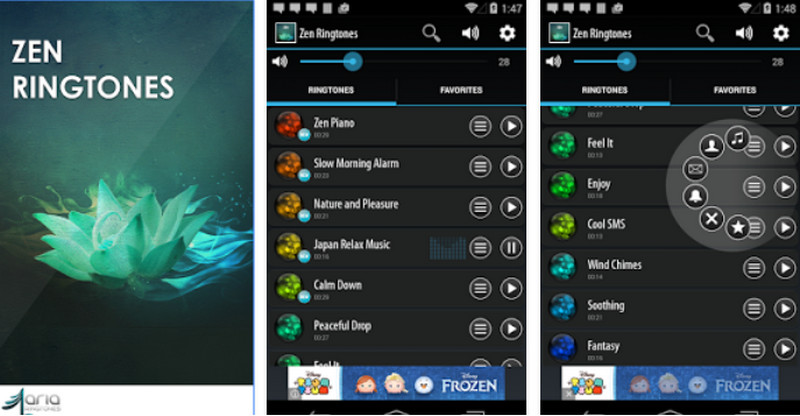 The apps allow you to use it as just not ringtones but alarms of any particular contacts. Nevertheless, you can even use it reminder ringtones and enjoy your calls and all other activities.
Bottom Line
Above goes all the apps which can help you in setting up the best ringtone efficiently. So, enjoy using them according to your phone space and comfort. Surely all of them can satisfy the need you want it to get fulfilled.
Edited By- Anushka Ranka