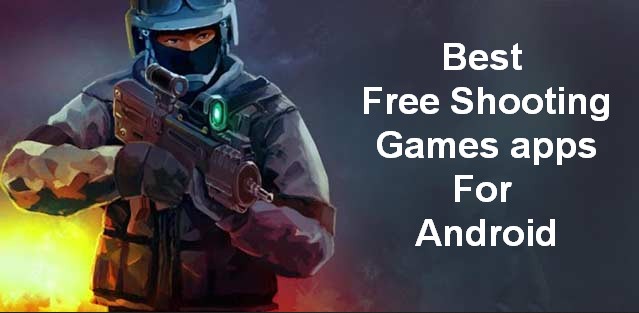 Best Free Shooting Games for Android
Are you getting bore, would you love to play shooting games then take a look here I will give you best free shooting games for Android. In everyone life refreshment is every important it does not matter what it is like games, music, dancing, writing, reading whatever it is. It's up to you what you like but we have to enjoy ourselves. There are so many free games available in Google play. If you want to use these shooting games, you can simply download and install on your device.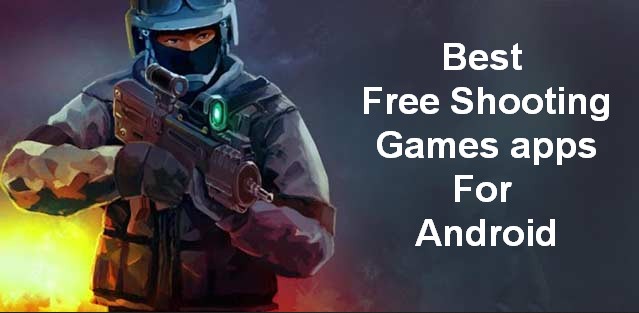 Top 6 Best Free Shooting Games for Android
Shooting games are look like as action game. We can identify the player's speed and reaction time. So far these games came out with best results and these games are providing hours and hour's entertainment to us. Here I will give you the full list of best free online shooting games for android.
Deer Hunter – 2015
Finally Deer Hunter 2015 has been launched. It is a latest version of famous deer hunter game. As we know there is a hidden hunter and our goal will be chasing the deer. I think it is an interesting game that's why it's getting day by day more popular. They are real providing good enough graphics and to play very comfort and to feel very stratification. To hunt deer is not an easy thing you need lot of skill and patients. So be concentrate on game. Definitely you will find out deer. So what's you late just start playing this game on mobile. Would you like to play this game you can simple download from Google play store.
Call of duty strike Team
Call of duty is one of the best popular games in Google play store. Without this game would not complete the list. Basically this game developed by android and IOS platform. In this game the person will be shooter and third person will be shooter. It has designed pretty good enough with full graphics. If you want to use this game you need to pay around $ 6.99. when you start playing this game you involve more and more. It's a very difficult to come out of this game. There the modes designed by this game one is survival mode, attack mode and Domination mode. You can download it from play store.
 N.O.V.A.3 –Near Orbit Vanguard alliance
N.O.V.A.3 is one of the best windows phone game. Basically this game has been launched with the help of  Blackberry, Google, Apple and  Microsoft. It's also support the IOS, Android, Blackberry 10 and Windows phone 10. N.O.V.A.3 include into the sci-fi action adventure FPS genre. Game loft has launch new version of N.O.V.A.3 which is providing free service to users. It has better features like multiplayer service and game loft live. You can use simple by downloading from Google play. It's also available free edition.
Shadow gun:
Basically Shadow gun was developed by mad-finger games. It's available almost all platforms like IOS, Blackberry playbook,android, Ouya, Blackberry 10 and game stick. In this game third person will be shooter. If you want to play this game on your mobile simple you can download from google play store. It has designed better graphics and engine system. It is a very interesting game . It is one of my favorite shooting game.
Modern combat 5 : Blackout
Modern combat 5 is a squeal of modern combat 4. This game was launched by game-loft. Modern combat 5 is a fifth series of modern combat. It's support all platforms like Android OS, IOS, Blackberry, Windows 8.1 and windows phone. This is the first series where everyone can play on their mobiles freely. In this game first person will be shooter. Even we can play multiple players. In multiplayer there are five modes such as like free for all, team death match, VIP, capture the flag and zone control. Modern combat 5 is almost same as modern combat 4 but there is a little difference. If you want to play this game you can download from google play store.
Battlefield Hardline :
This game has been launched recently. It's getting more popular day by day. Because there are so many new features has like graphics, EA digital illusions CE and voice acting. This game was developed by visceral games. Even it has designed special engine it called as like frostbite 3. It's available all platforms like Microsoft windows, play station 3 , play station 4, Xbox 360, Xbox one. In this game the first person will be shooter video game. It has developed many new modes like heist, blood money, hot wire, rescue and cross hair. Would you like to play this game you can download from google play store.
These are the best and free shooting games for Android. I have covered latest online shooting games also. These games are available freely you do not need to pay any money. I hope you have a great time while playing these games. I think it will be a good time pass. Enjoy these free shooting game apps.