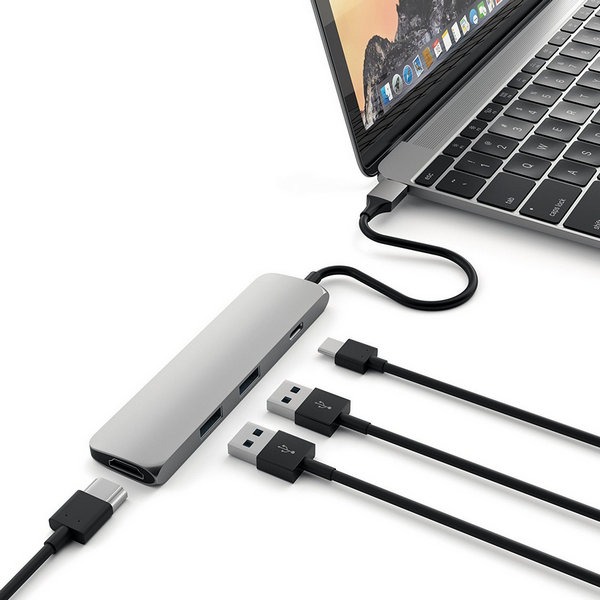 USB Type-C docking station is nothing new in the current scenario. However, if we talk about past years than hardly people were aware of it. We can see USB- C in all the new devices. It is the slimmest port and known to be the only connector of the future. It will replace USB- Type A and USB- Type B and micro USB on almost all upcoming devices. So we have pointed out 5 Best USB Type-C Docking Station.
Type C has a USP, it can fit in any svelte laptops, considerable examples are MacBook 12 inches or Zenbook 3. The best point is, it is reversible, you do not need to mingle in putting plus upside down.
Type C offer support to different standards and so is the functionality. It can transfer files at 5 Gbps bye USB 3.1 first generation or by USB 3.1 the second generation, speed will be 10 GBPS.
Best USB Type C Docks or Hub
1. Anker Premium USB-C HUB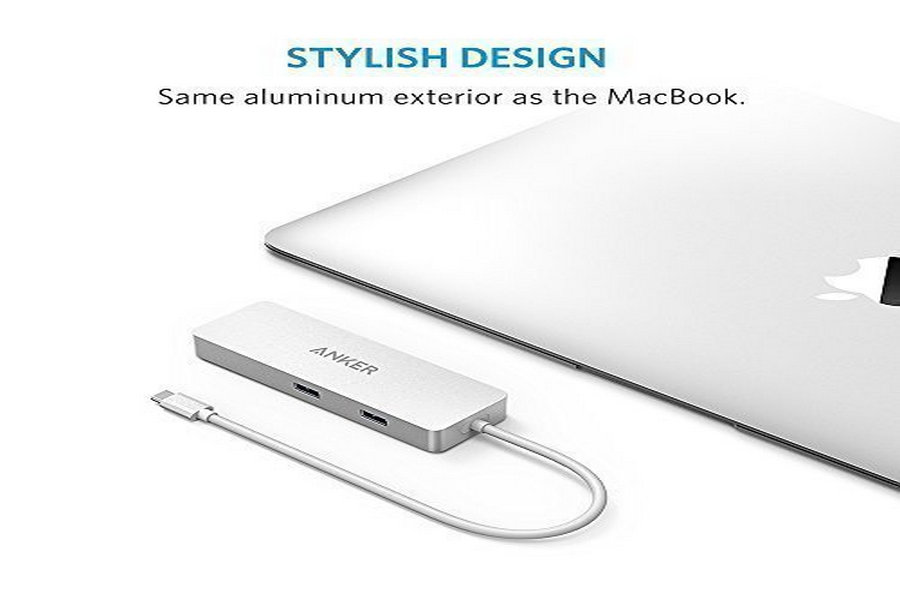 Anker Premium is among the first hubs which are capable of charging the new  MacBooks, Chromebooks Pixel or USB- C compatible tablets. It transfers the data upto 5 Gbps with USB-C Gigabit Ethernet hub and 2 Superspeed USB 3.0 ports. Gigabit Ethernet allows the high speed wired Internet connection for all the type-C compatible devices especially for MacBook so they need not rely only on wireless connections.
Overall if we talk about the device then it has quite slick and portable design. Light Weight product with advanced technology and it is in function for a very long time. It is a quite reliable product which comes with the warranty of 18 months.
2. Satechi Slim Aluminum Multi-Port Adapter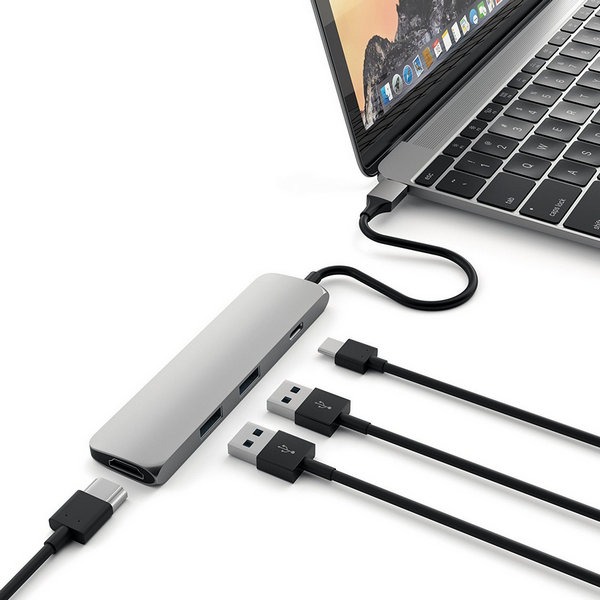 As mentioned, it has USB-C, 2 X USB-A, and HDMI port. It does not carry Ethernet ports like Anker but HDMI port which supports 4k out of the video. It is perfect for those who are looking for the dock which will work with higher resolution monitor. If we talk about the looks of dock then comes in four colors Space Grey, Rose Gold, silver and gold. The Dock is quite sleek and built-in modern design. It complements apple products if we look it as desk setup.
Overall, the product is designed considering all the apple products and type-C Compatible products. It has premium looks and so it sure thingy that the product will complement wherever it will be placed.
3. Elgato Thunderbolt 3 Dock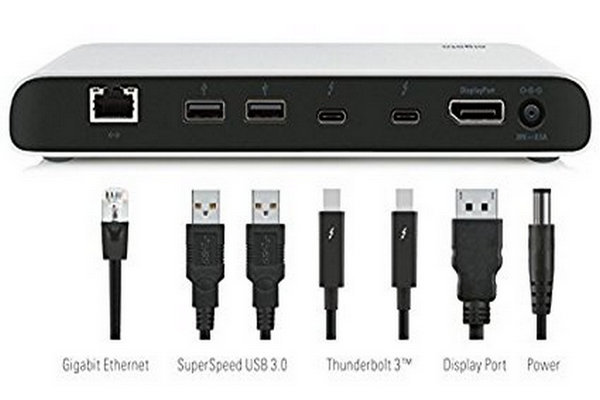 The real glee one, thunderbolt 3 Docking station. It comes with built-in DisplayPort which can take upto any 4k resolution, no matter what color reproduction standards you're seeking. It delivers unmatched productivity without compromises. The dock can provide upto  85 W of power which can assist in fast transferring as well as fast charging of the connected devices. It has offered 2x Thunderbolt 3 USB Type C for 40 GB/s, allowing the MacBook Pro charging upto 85W. 1X display port for HDMI. 1x for Gigabit Ethernet and 3X USB 3.0. Nevertheless, 3.5 mm audio input and output.
Overall the docking station is best to offer this many ports. Its design is quite good. However, it is not sleek but yet portable surely. The device is bit heavy though but a complete support.
4. OWC 13 Port Thunderbolt 3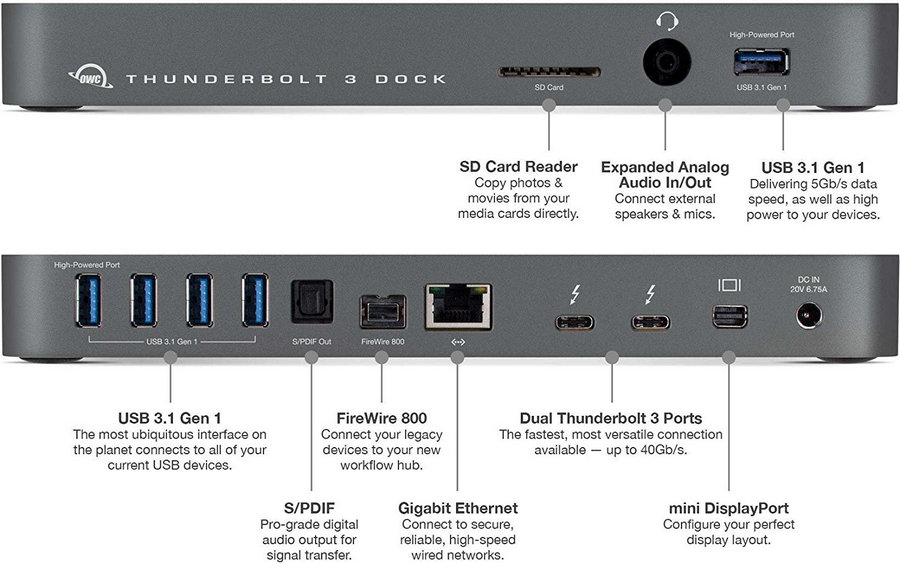 It features 13 ports just in one docking stations. The port includes 1x USB 3.1 generation, Thunderbolt 3, Firewire 300, SD card reader, mini display port, Gigabit Ethernet, SPDIF, Audio Input/Output. It can connect 5k display or two ultra HD display. Talking about the combination then it can connect of 4K , HD and other display Port with additional thunderbolt 3 ports. The device lets you connect upto 6 USB devices. To ensure its compatible working, the company offers the warranty of 2 years.
Overall, the product carries quite good design. It is sleek but not small. The device will complement with apple products.
5. HP T3V74UT#ABA Elite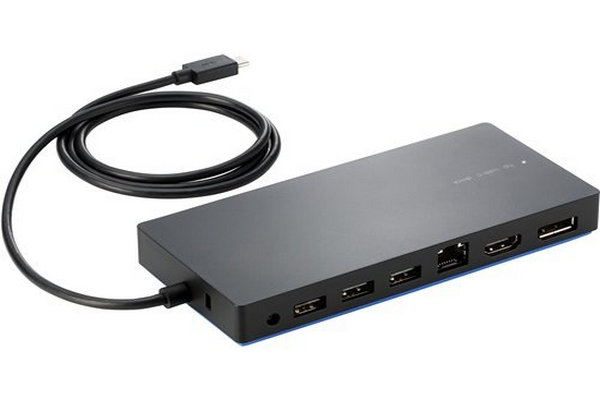 Not just the price is the but the product is reasonable. It is remarkably powerful dock station. You can have device, display and network and connectivity plus via one simple cable. One can link up to 10 devices at once which includes all you count in the category of the docking station. You call it hub of ports as well. You can see the immediate connectivity of ports from devices plus the work process will have the good pace. Whether it be transferring the data or ethernet connection you'll feel the difference in speed.
Overall, the product carries nice look, even portable one to carry anywhere. Connect with any compatible device, it will compliment it with its premium looks.
Wrapping Up
Above goes the 5 best Type-C docking station. They are place in ascending order of price, you can choose anyone among it according to your budget and preferences. They've the best quality to serve so you need not to confuse in many type-C docking stations.