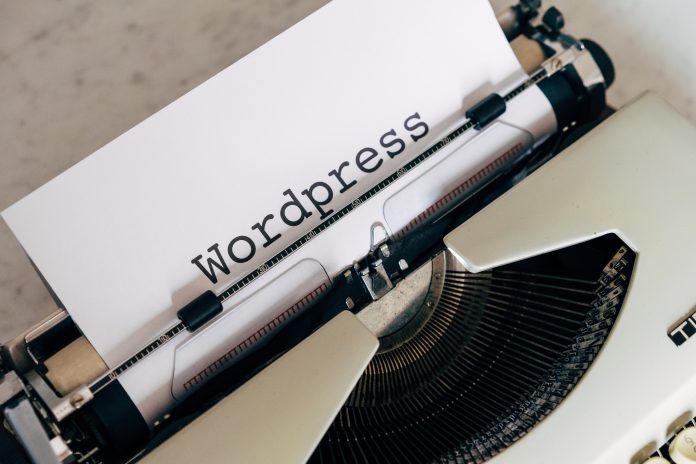 When it comes to content management systems, WordPress has become somewhat of the go-to. WordPress has really taken the power out of the hands of freelance web designers and made it easy for anyone to set up and manage their own website.  But before we get into WordPress and what it is all about. There is one question that definitely needs answering. 
What is a CMS (Content Management System)
For those who lack the technical knowledge or resources, a content management system may be the answer. 
Years ago if you were looking to create a website you would more often than not have to go to an expert and ask them to do it for you. As any web designer will tell you, web design is a complex task. Those looking to design a webpage would need knowledge of coding. Content management systems such as WordPress have cut out the web developer and made web design accessible to pretty much anyone.  A content management system allows business owners to design their very own high-quality websites cheaply. 
A CMS is a software application that allows users to build and manage a website without having to code it from scratch. You don't have to have any previous experience with code or even knowledge. This makes web design much more accessible. Pretty much anyone could do it.  
With a CMS you can not only create a website but also manage, modify and publish content. Many CMS software comes with user-friendly interfaces that make creating a website super easy. For example WordPress.
WordPress
So then what is WordPress? WordPress is possibly one of the most popular content management systems available today. A fun fact, WordPress powers over 43.3% of the websites on the Internet right now. That means more than one in four you visit daily is powered by WordPress.

Those who remember when WordPress first came on the scene, will more than likely remember it was a tool for new bloggers. Many people started their own blogs on WordPress and that is how it was used for quite some time. Nowadays, however, WordPress has spread its wings to help those looking to create their very own websites. Even popular web design companies will now recommend their web design clients WordPress websites.  
Some of the most popular sites using WordPress today include The New Yorker, Sony Music, TechCrunch and even Beyoncé. Girls may run the World but WordPress runs Beyoncé.  
WordPress is easily the most popular way to create an eCommerce store in 2022. Thanks to the multitude of plugins and themes you can create pretty much any time type of website with WordPress. We have already mentioned eCommerce stores but you could also create business websites, blogs, portfolios, resumes, forums, social networks or even membership sites.  
Using WordPress as a CMS
There is a long list of benefits to using WordPress as a content management system. Here are just a few reasons WordPress has become such a popular CMS.  
Ease
The ease of WordPress can not be overstated. After a couple of blog posts and maybe a YouTube video or two you should be good to go.
It is super easy to install WordPress too. Many web hosts offer instant WordPress installation tools that make it even less hassle. 
Once you get your website going via WordPress, they are also very simple to manage. As mentioned before, in order to create a website using WordPress no previous coding or web design knowledge is needed. Tasks like writing or editing posts, uploading images, managing users, adding custom menus or installing plugins are all very simple given the user-friendly layout. 
Low Cost
Many WordPress themes and plugins are absolutely free. In order to get started with WordPress there is no cost. Once you have a domain and start hosting that domain, there is some cost involved. But this is often very affordable.  Some WordPress hosting sites even offer shared plans for as little as $5 a month. 
Of course the bigger your enterprise the bigger the cost will be. However, the ease and low cost of WordPress make it a great place for future global businesses to start. 
 User Friendly  
The user-friendly style of WordPress is in no small part why this content management system is so popular for new and experienced web designers alike. Not only is it easy to complete simple tasks like uploading pictures or posts but you can also schedule your content.
This means your content will be uploaded at a later date, meaning you can work ahead of time. For those who love to plan ahead, WordPress is a dream.
All of these tasks can also be done from many different types of devices. Gone are the days when you have to boot up your PC to make a change to your website. You can even manage your website from your phone while on the move. 
Customization Options
The customization options for web design vs WordPress are almost endless.  WordPress offers thousands of free ready-to-use themes. These themes always look stylish and are sure to attract people to your page. There are also specific themes available depending on the niche. For example, there are WordPress themes for restaurants, medicinal practices, food blogs, podcasts and many many more. 
Helpful Community
WordPress is an open-source platform. What this means is that the source code is open to the public. The advantage of this is that WordPress developers voluntarily work to improve the platform. These developers also create new plugins and themes to fill in gaps where needed. 
Even if your idea is brand spanking new chances are WordPress has a theme or plugin to fit exactly what you need. WordPress is always ahead of the curb.
When it comes to using WordPress as a content managing system, one word comes to mind simply. You don't need a degree from Harvard to set up your own website. Moreover, your website will look professional. WordPress as a content managing system is easy to set up and even easier to keep updated. As far as content management systems go, WordPress is one of the best available for its, simplicity, user-friendliness and cost efficiency.