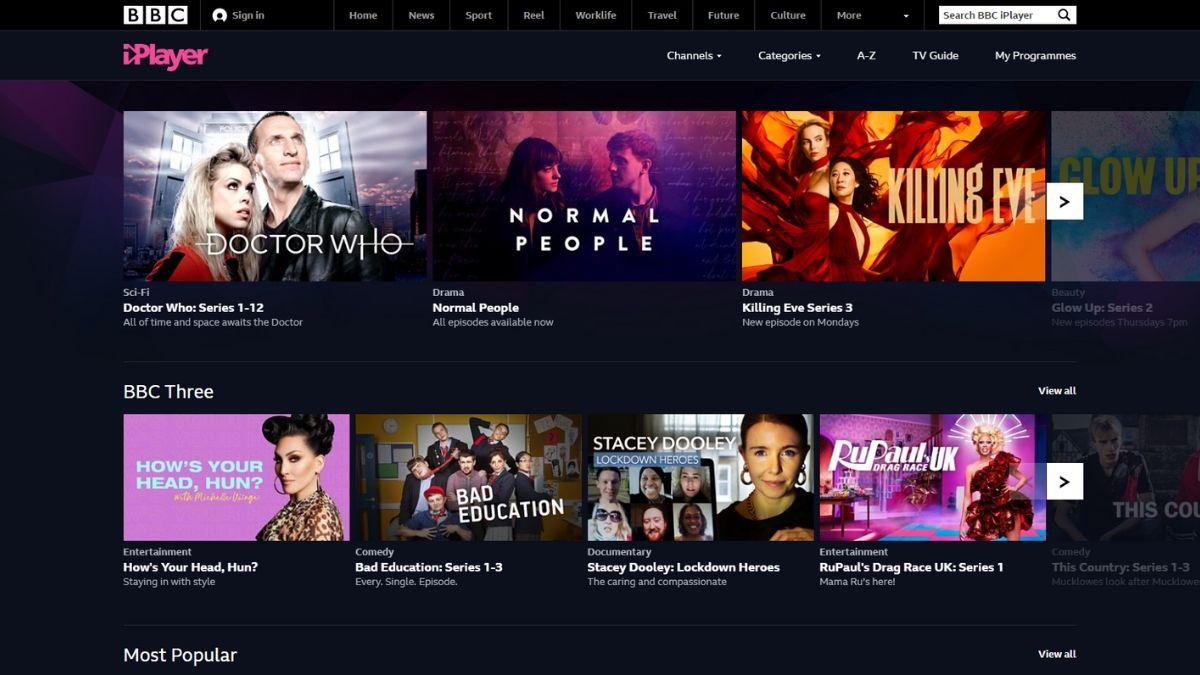 With so many awesome shows on display, it's hard not to get bummed out because you can't watch BBC iPlayer in the US. Especially if you're a Brit planning a trip there or temporarily moving to the States for work for a few months.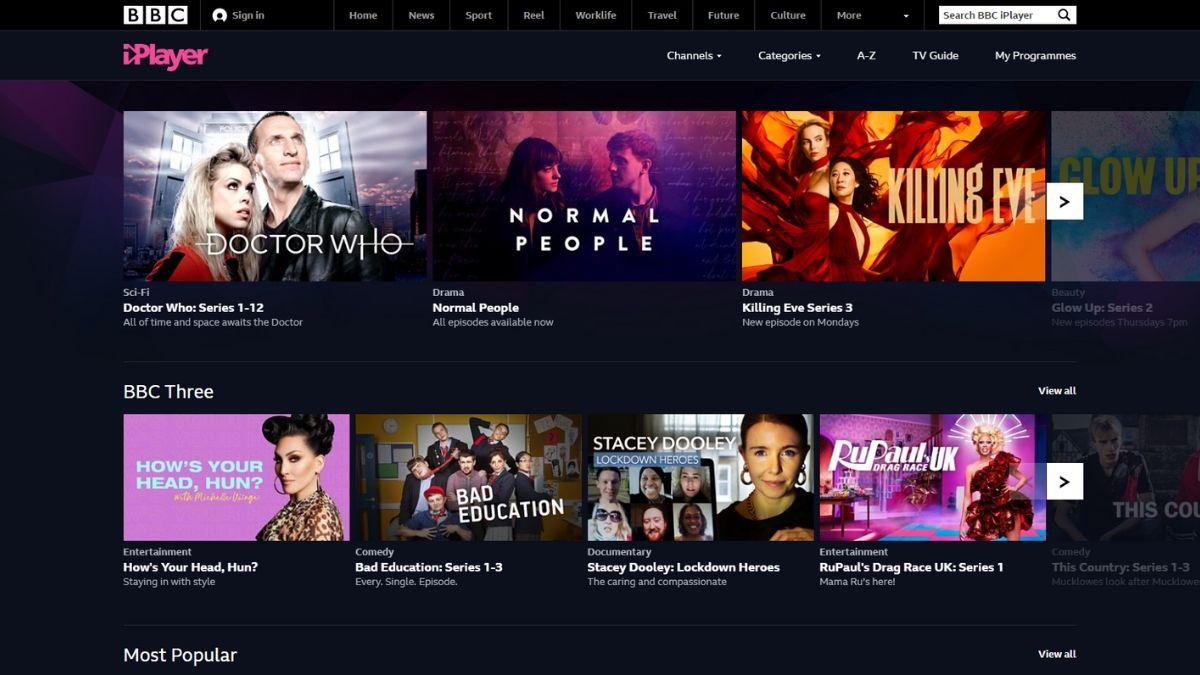 Well, don't worry. In this quick article, we'll show you how to easily unblock BBC iPlayer anywhere in the US. If you're in a hurry, check out the best USA VPNs for both mobile and desktop by following that link. Feel free to return to this article if you'll have any questions.
The rest of you, who have a few minutes to spare, keep reading. 
Why Can't You Watch BBC iPlayer in the US in the First Place?
It's mostly due to copyright agreements and licensing rights. While the BBC owns most of the content on the platform, it's not all of it. For the content they don't own, they can't make it available worldwide on their own. They need the copyright holder's permission, which they likely won't get.
Why?
Because they sold the distribution rights to other platforms – like Netflix, Hulu, or a local TV network, for example. The same goes for the content BBC does own. They might have sold the distribution rights to other companies.
Why would they do that?
Likely due to the TV license tax. It's a tax UK citizens pay which funds BBC content. So they're kind of legally required to make sure their content is only available to taxpayers. Otherwise, it wouldn't really be fair to them.
How Does BBC iPlayer Stop You from Accessing Content?
Pretty simple – they use geo-blocking technology. It allows them to redirect or restrict user access based on their IP address. 
Why your IP address? Because it reveals your geo-location. With it, BBC iPlayer (and any site, really) will know:
What country and city you are from.

What your ZIP code is.

Who your ISP is.
This is all the information the site needs to hit you with the "BBC iPlayer only works in the UK" error.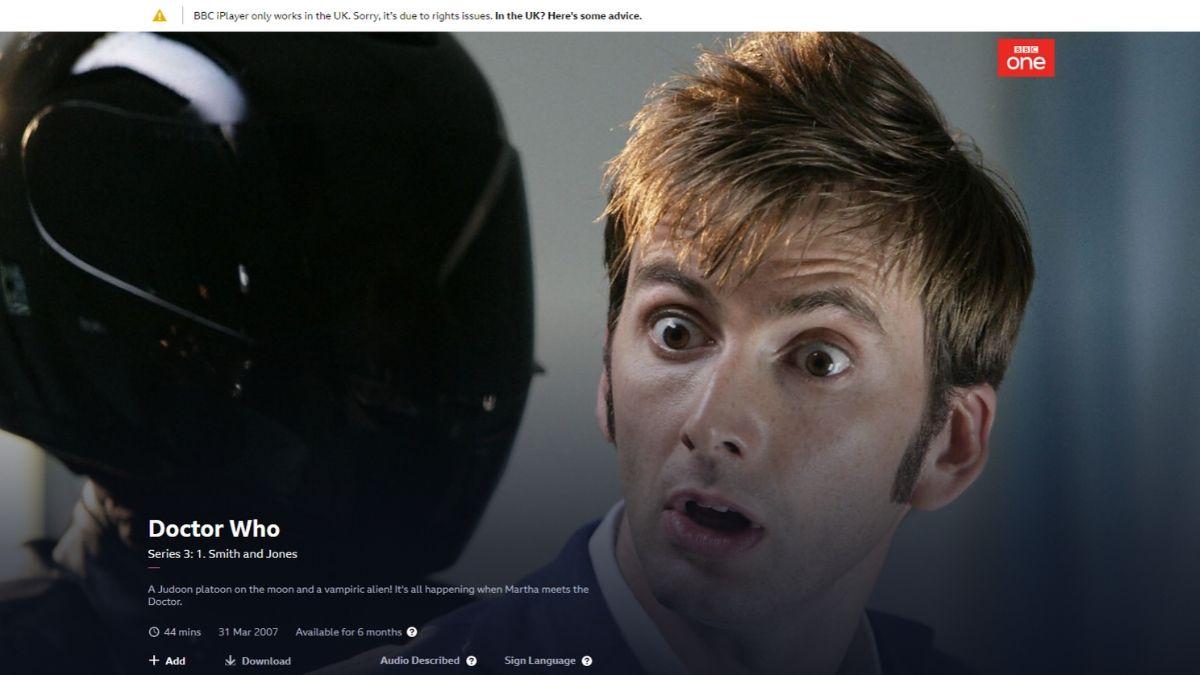 How to Unblock BBC iPlayer in the US – Quick and Simple!
BBC iPlayer blocks your access because it knows what your IP address is. The site can easily see it when it receives connection requests from you.
So, to fix that problem, you just need to hide your IP address.
It sounds complicated, but it's surprisingly easy to do. Just use a Virtual Private Network (VPN) – an online service that "hides" your IP address by routing your traffic through a VPN server. 
Basically, your connection goes through your ISP's network to the VPN server, and afterwards reaches BBC iPlayer. Like this:
Device ? ISP Network ? VPN Server ? BBC iPlayer
You just need to use a VPN server in the UK, and you're good to go. The site will see a British IP address, so it will grant you access to whatever content you want.
That's not all – VPNs also encrypt your traffic. That means your ISP won't know you're binging BBC iPlayer every day or on the weekends. Because of that, they won't be able to throttle your bandwidth when you use too much data. 
Just make sure you use a reliable VPN service. Not all of them successfully unblock BBC iPlayer in the US because they don't update their IP addresses regularly. So BBC iPlayer blocks them.
Need help finding a good VPN? No problem – here are the best USA VPNs for both mobile and desktop. ProPrivacy's guide has all the information you need to make a smart decision, and it's all presented in a nice, reader-friendly manner.
Getting Slow Speeds? Try This
As cool as a VPN is, it unfortunately can slow down your speeds. It's not always by a lot, but some of you might notice it and get annoyed.
If you experience any problems, here are a few things you can try to make the speeds smoother:
Use a server that's closer to you

. For example, instead of using one in London or Aberdeen, try a server in Wales. It'll take less time for data packets to travel between it and your device.

Use a lightweight protocol

. We know most providers and online guides recommend OpenVPN, but it's not the best choice. Don't get us wrong – it's a great protocol, but it's very resource-intensive and can slow down your speeds a lot. Instead of it, try using IKEv2, SoftEther, L2TP/IPSec, or WireGuard. 

If you insist on using OpenVPN or the VPN provider doesn't offer any of the protocols we mentioned,

use it over UDP instead of TCP

. UDP is less stable, but much faster.

Try using a wired connection

instead of WiFi. With WiFi, you get a lot of signal interference that can slow down speeds. Even you being in a different room than the router can cause problems.

Turn off background applications

you don't need. If you have an older device, you'll need all the memory you can get to enjoy better speeds.

Restart your modem or router

. It might be suffering memory leaks, which can lower speeds.
Wait – I Thought I Could Watch BBC iPlayer Outside the UK
You're half right. You can watch some content, but not all of it. According to the BBC, you can only watch:
BBC News

BBC Sports

BBC Three YouTube Channel

BBC Podcasts

BBC Sounds
Really not the same as binging Doctor Who, Killing Eve, or Normal People.
What's Your Experience with Unblocking BBC iPlayer in the US?
Did using a VPN work well for you? Or do you rely on other methods? Do they work just as well, or are they even better?
Let us know in the comments or on social media. Also, if you know other tips for improving VPN speeds, please share them with us all.