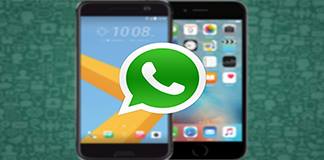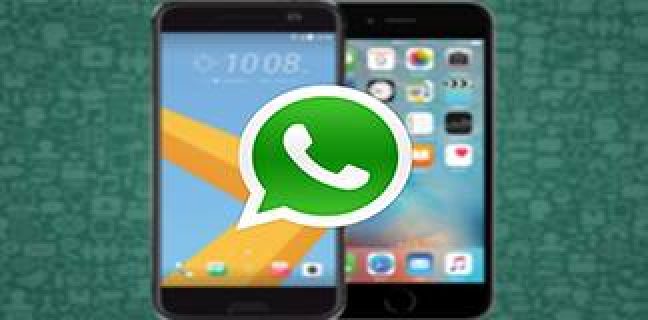 With new phones storming the market every day, it has become tempting that users are on the hike of switching the phones nowadays a lot. Nearby in every six months, people prefer changing their handsets since they are not too costly and a change is good. So now what are the troubles you face when you switch over a handset is getting all your data transferred from old phone to a new one. Transferring data, in this case, is much easy but transferring WhatsApp data from the old android device to new android or iPhone device may be a bit complicated.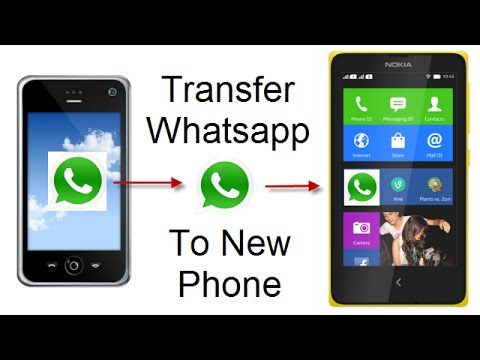 WhatsApp has emerged as on of the greatest messenger and till now nothing is able to replace its craze amongst people.There are times when you wish to transfer WhatsApp data from old android phone to a new android phone.
How To Transfer WhatsApp Data between Android  and iPhone
1: Transfer Via Local Backup:
The first and foremost simplest method to create a backup for your WhatsApp messages are using a local backup setting on your WhatsApp itself. Transferring WhatsApp messages on your local backup will not only backup the messages or chats but media too. If you are in need to backup complete WhatsApp data then this step should not be referred since everything is in internal storage only. All the media will also be in backup on your phones internal storage, not the SD card. So if you are using WhatsApp then you will get a backup of your chats only since the media is residing in internal storage.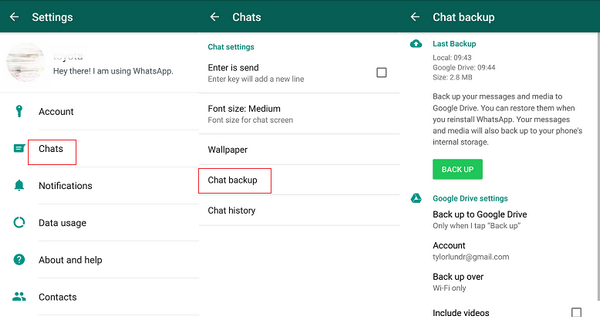 Quick steps to transfer WhatsApp Messages To Local Backup:
Go to Whatsapp
Click on three dots right-hand side above.
Move to settings.
Go to chats and tap on chat backup.
Click on backup.
Here you can read that the automatic backup is created every day at 2.00 AM so if you want to backup recent WhatsApp messages then tap on backup. Once you tap on it all the backup of your WhatsApp will be created.
2: Transfer Via Google Drive:
You can also choose to create a backup of your WhatsApp data on the google drive. In this step also all the backup of your WhatsApp data is created on google drive. But it is not guaranteed that complete backup will be created. There are times when you can face some missing data when you restore data on your new android phone. So there might be some problems but still, you do get most of your data easily.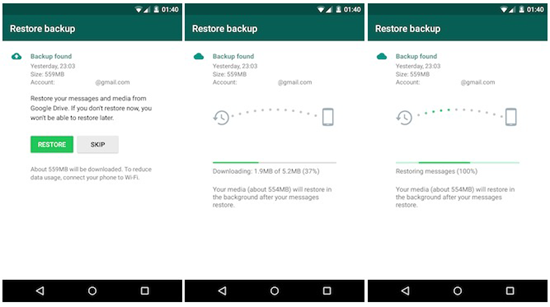 This is also an effective method to backup your WhatsApp data if you are switching to a new android phone. Quick steps to transfer WhatsApp data via google drive.
Go to the three dots on the RHS of WhatsApp and tap.
Now go to chat settings and then chat backup.
We have already seen local backup below this you can also see google drive backup.
There you can setup the backup time like you need immediate backup or backup every day. There are loads of option to go for.
Note: You can only restore data of your WhatsApp if you login with same google account which holds your backup. If you are opting for some other google account then you cannot restore your WhatsApp data.
3: Transfer WhatsApp Data Manually:
This is one of the best method and it is easy to perform too. You need to create a backup manually and then once you switch to a new android phone you can completely recover your data on your new phone without doing much. So how this method actually works, all you have to do is transfer all your WhatsApp data to your phone's SD card and then using that same SD card in your new android phone you can restore all your data in one go.
Quick steps to manually backup and transfer WhatsApp data:
Go to your file manager which holds all the internal storage data.
There once you scroll you see the folder WhatsApp.
Press and hold on WhatsApp and copy the folder with copy option.
Now go to SD card in the same file manager and paste the folder WhatsApp.
Once the copy paste is done you can take out the SD card which contains all the backup regarding WhatsApp.
Insert the SD card on your new android device and once you install WhatsApp on it after completing all the formalities you will see an option to restore data.
It will be an automatic process you can see the data restoration process.
All the WhatsApp data will be restored on your new device without doing much. All you need to do is copy and paste the Whatsapp folder from internal memory to SD card and everything else will be done automatically. If still, you cannot understand the procedure then we have already created a video for this too.
Transfer Complete Whatsapp Data (Messages/Chat/Media) From Android  To iPhone
With a wide range of Andriod users switching to iPhone do face a bit difficult while transferring WhatsApp data from Andriod to iOS which are two completely different operating systems. So here are some quick steps which will help you transfer your complete WhatsApp data from android to iPhone.
Method 1: Transfer via Email Chat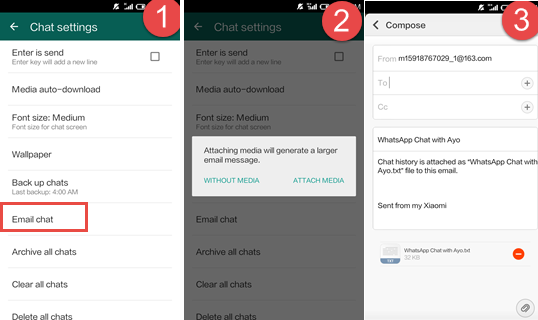 Go to WhatsApp on your Andriod device and by clicking on three dots at right-hand side tap onto "settings".
Tap on "email chat" and choose the chats or WhatsApp history you need to transfer.
After selecting WhatsApp history a popup will arise asking to attach media or not so you can choose among the options .
Type your email on sending interface and tap on send.
Once all is done when you log in your email there you will have the option to synchronize your WhatsApp data.
[Note: In case of larger data you might get some trouble]
Method 2: Transfer via Backup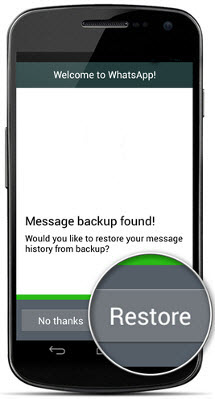 Backup all your WhatsApp data on email using email chat backup option.
Install WhatsApp on your iPhone and after completing all the formalities it will ask you to restore messages.
Tap on restore and all you WhatsApp data will be transferred to your iPhone device.
Transfer Complete Whatsapp Data From iPhone To iPhone
With the recent release of new iPhone series 7 and 7plus. Most of the android users have already switched to iOS . To transfer WhatsApp data from iPhone to iPhone follow these quick steps. There are two simple methods which will not take much of your time.
Method 1: Transfer via iCloud Backup
Connect your iPhone with Wifi source.
Crawl towards "settings" and then search for "iCloud".
Go to option "backup" or "storage and backup".
Turn on the iCloud backup by tapping on it.
After tapping on backup wait for some time till all the backup is carried on to a folder.
Go to the backup folder just in case to check that backup is created or not.           settings->iCloud->storage->manage storage
Go to your new iPhone and after going towards iCloud restore your backup on the new device.
Once you install WhatsApp on your new iPhone device you can see all your data will be automatically restored.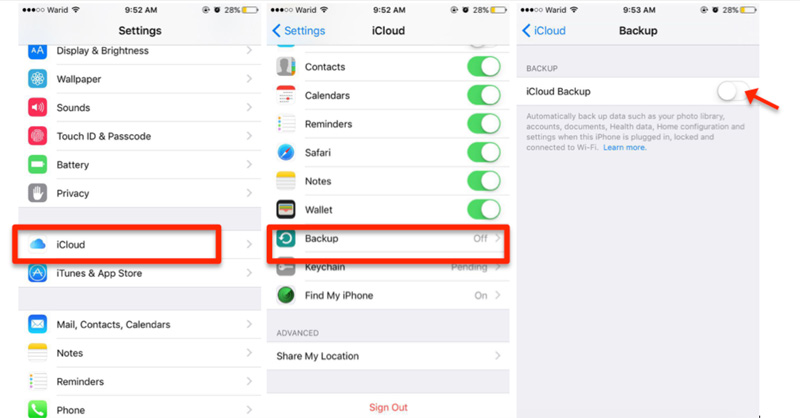 Method 2: Transfer via iTunes Backup
This method is also very simple but you may suffer from some data loss. So depending on your privileges you can select the method using which you can transfer data from iPhone to iPhone.

Connect your iPhone to the computer.
Go to iTunes after your phone is connected to a computer.
In iTunes, you will see an option " Restore from iTunes Backup".
The phone will backup all the data once you tap on the option and a backup will be created.
Once you start using iTunes in your new iPhone you can use the backup to restore all the WhatsApp data.
After installing WhatsApp all the data will be automatically restored from iTunes backup to your WhatsApp account.
Click on "OK" and you can access all you WhatsApp data.
So these are some simple methods that we have explained above which will help you restore all your WhatsApp data including media from iPhone to iPhone.