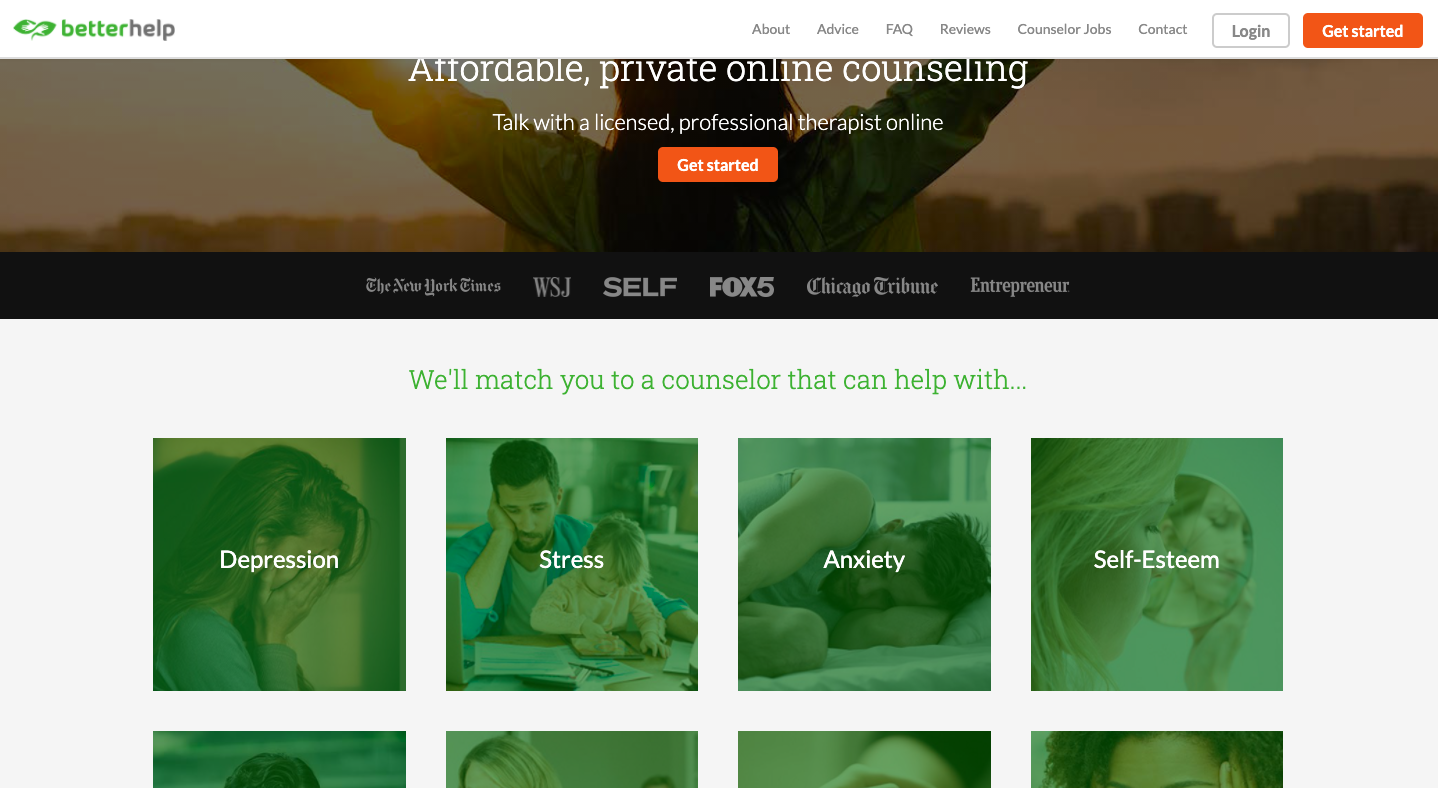 The internet has become the venue of choice for everything from board meetings to doctor visits to family reunions. Once so many workers started doing their jobs remotely, collaborating via Zoom calls became the norm. 
While this change has forced everyone to get a little more tech-savvy, many people still aren't aware that the BetterHelp app is available to connect them with certified mental health therapists. Here's what you need to know about the app.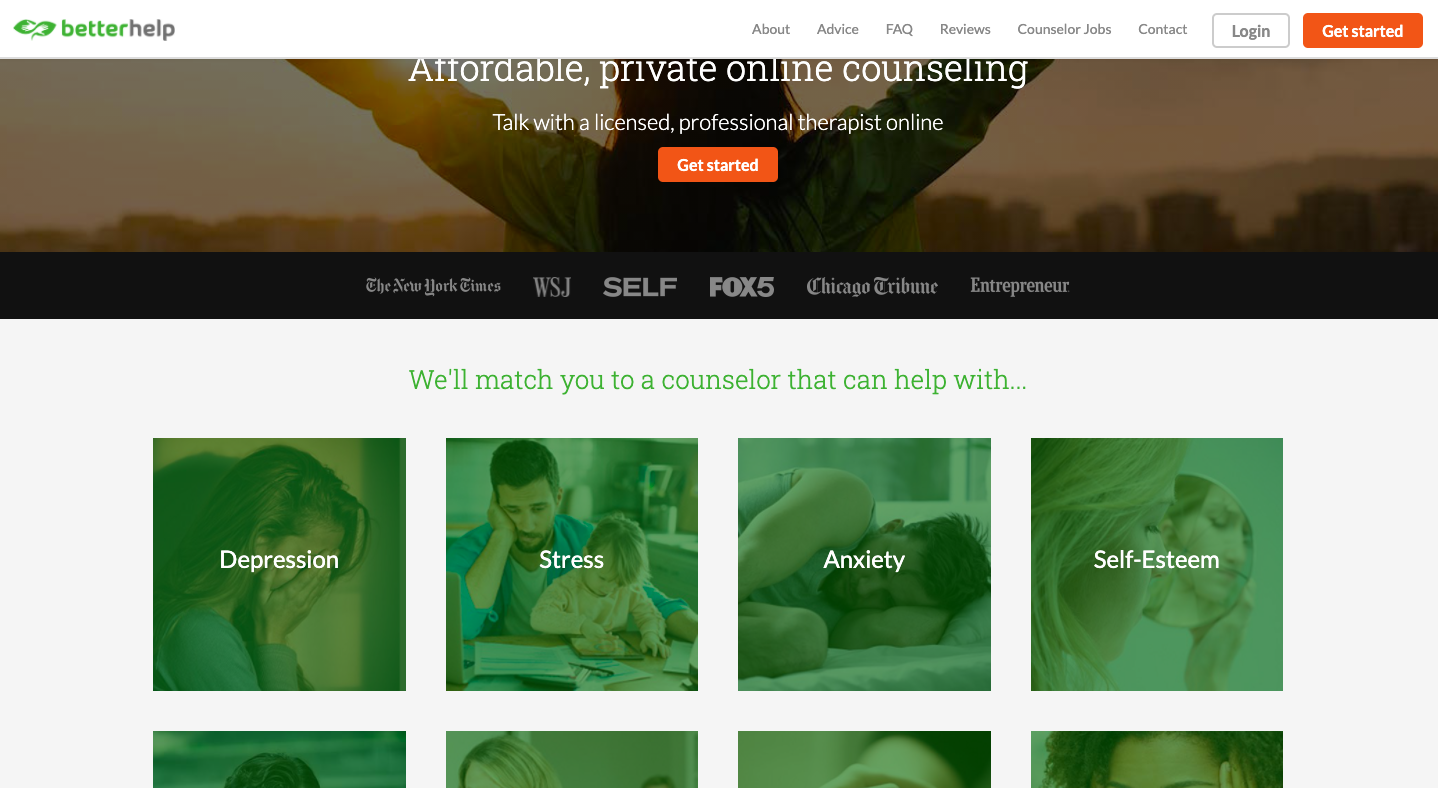 BetterHelp is an online counseling platform
BetterHelp is a mental health app that connects you to licensed, certified mental health professionals. You can interact with a therapist via text, live chat, voice, or videoconferencing through the app. Whether you're suffering from depression, anxiety, or other mental health challenges, you can use it to get help, support, and treatment. 
How long it's been around
BetterHelp was founded in 2013. Two years later, Teledoc, Inc. acquired the platform to add to its growing telehealth services list. You can learn about the founders and history of BetterHelp at https://en.wikipedia.org/wiki/BetterHelp.
Is BetterHelp the best mental health app?
Many current and past BetterHelp clients say that it is the best mental health app they've tried or heard about. It's highly rated on both the App Store and Google Play Store and has high ratings on many review sites as well.
Who can use the BetterHelp app
The app is rated for ages 12 and up. Teens and adults can use the app to engage in therapy with the counselor they choose. You can check the app specs on Play Store or the App Store to find out if your phone is compatible with it.
Your privacy is protected
BetterHelp therapists go by the same professional code as other licensed mental health counselors. They will not share information from your sessions with anyone else, just as a local counselor wouldn't. The platform is highly secure, so you don't have to worry about your identifying information getting stolen online. 
Who the counselors are
BetterHelp counselors are certified therapists who are licensed through their home state to provide counseling services. These therapists have excellent qualifications and include Ph.D. and Psy.D. psychologists, licensed clinical social workers, licensed marriage and family therapists, and licensed professional counselors. Many of the therapists also practice in their local area, providing in-person counseling at a counseling center or private office.
What conditions they treat
Counselors at BetterHelp can treat you for nearly any mental health issue you're experiencing. These include:
Depression

Anxiety

Social phobia

Relationship issues

Grief

Eating disorders

Addiction issues

And more
There are only a few mental health problems that a BetterHelp counselor cannot help you manage. If you're having thoughts of harming yourself, a BetterHelp counselor will point you to a local therapist for immediate treatment where you are.
The benefits of BetterHelp
Many people find that connecting with a counselor offers tremendous support for their mental health whenever they need them. They also appreciate that they can reach their counselor from wherever they have their internet-connected computer or mobile device. And, for people in some locations, no counselors are even available to them locally. 
Because the counselors are trained to help with a wide range of issues, many of the app's benefits are much the same as in-person counseling from a local therapist. One significant difference that many people like is that they don't have to have a formal diagnosis to use the app. While insurance companies require you to have a specific diagnosis, the mental health professionals at BetterHelp can address your issues without labeling you.
How you get paired with a counselor
After you download the app, you are directed to a questionnaire. You answer a few simple questions about yourself and what types of issues you'd like to address in therapy. You also get a chance to record your preferences, such as whether you want a male or female counselor. 
You are presented with the top suggestions for you, and you can look at their qualifications, their favored treatment modalities, and even see their photo. You choose the counselor you prefer. And, if you don't click with the first counselor, you can switch to a different one very easily.
When you connect with your counselor
After you sign up and are paired with a counselor, you can send them a text message any time, 24/7. They will reply to your message during the hours they've set aside for BetterHelp clients. You can schedule a live chat, voice call, or videoconferencing session at a time that's convenient for you. Because BetterHelp counselors are working in many different time zones, it's easy to find one who can connect you at a time that works for your schedule and preferences. 
Many people find that it's comforting to be able to leave a message at the very moment they are experiencing their greatest fears or distress, even if that is in the middle of the night. Then, during their counselor's office hours, they can address those specific thoughts and feelings. 
Where can you get it
You can download the BetterHelp app from the Apple App Store or the Google Play Store. If you want to connect through your laptop or desktop, you can simply go to BetterHelp.com and go from there. The app itself is free, and counseling services through BetterHelp are affordably priced at rates at or below the average cost of face-to-face therapy. 
With the BetterHelp app available, there's really no need to put off therapy if you're struggling with mental health issues. This easy-to-use app makes improving your mental health more convenient, affordable, and comfortable.