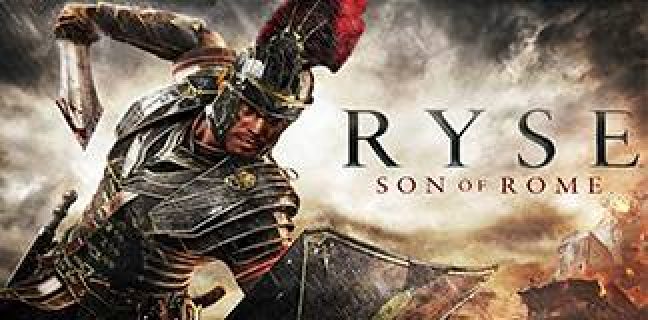 Skyrim, an open world action RPG was the fifth edition in the Elder Scrolls series and was equally appreciated by fans as well as critics due to its vast mechanics and unlimited quests.
Initially the game was launched for Microsoft Windows, PlayStation 3, and Xbox 360 and the latest version of the game which has been released in October 2016 is compatible with Play Station 4 as well. If you have a desire to play a role-playing game like Skyrim then this article could be useful for you.
15 Best Action Games Like Skyrim
Here we have listed some of the most popular Skyrim like RPG action games that give you the same feel and immersive gaming experience.
Kingdoms of Amalur: Reckoning is an action packed RPG that can be played on multiple platforms such as PlayStation 3, Xbox 360 and Windows computers and gives you the feel of Skyrim. The game includes five distinctive regions, three separate class trees (structure) and four races. You can earn ability points to improve skills and gain positive buffs for destinies after completing the quest. The game is captivating and gives you to the chance to solve mysteries and fight against various creatures.
It is an open-world award winning game which can keep you engaged for hours and can be played on Xbox 360, Play Station 3 and Windows PC. The story is based on the events of popular movies The Hobbit and The Lord of the Rings. You control the ranger named Talion who was killed by Black Hand of Sauron. The graphics give immersive gaming experience and fights against enemies are full of excitement.
Fallout 4 and 3 are the most interesting among all games of the Fallout series and you can easily spend hours exploring every part of them. Every quest in the amazing world of New Vegas evolved at a good paced and provides you the most delightful gaming experience. You get an original game with six additional games in the suit that are full of adventure and include amazing design as well as superb storyline. Looking to purchase the game ?, you can avail great offers on Xbox games, there are lots of discount offers and deals running on Couponsmonk.com.
One of the best action RPG which gives you Skyrim like details and emerge you in the environment of horrifying dark fantasies. Each level of gameplay is very challenging and includes dungeons where you need to defeat the death by your efforts and smartness. Though, the game also packs bonfires that can be considered as safe zones and are scattered everywhere. The whole game environment is filled with deadly monsters and threats, but you can fight against them with advance weapons and armour abilities available through customization.
Dragon Age is a famous RPG series that includes several features similar to Skyrim. The game series offers dark fantasy settings along with captivating stories to explore every part of it. The environment and characters of the games are appealing and have the ability of keeping you engaged for hours. The combat mechanics of the PC version are more strategic, especially in advance stages. I the series, users get an original game with nine additional content packs with exiting quests and amazing storylines.
If you don't want to spend money to get Skyrim like gaming then Age of Conan is recommended for you because it is free-to-play. The game packs high end graphics that are essential for immersive RPG experience and includes multiple elements that give a similar feel of Skyrim. You can crave your own interesting story while playing and there are several game locations that encourage you to explore more.
This game is based on popular fictional stories of Witchers, the mighty hunters with extra-ordinary capabilities. The unique gameplay and Skyrim like settings gives you an immersive RPG experience. The game depends on your ability to take decisions because throughout the play you need to choose several paths which can either help you to move ahead or make the situation more complicated. The game can be played on Windows PC, Xbox one and Xbox 360 and Mac OS smoothly.
Story of Ryse: Son of Rome is based on Marius Titus and his quest to avenge the killing of his family members by the cruel bandits and to protect the throne of Roman Empire. It is a wonderful game which has stunning graphics and a captivating storyline, which lets you get fully involved and spend hours easily. The traditional gameplay is attractive and adventurous journey of the hero to Britannia where a group of traitors and a mighty army is waiting for you is full of excitement.
Mass Effect Trilogy is a worthy RPG which includes 75 hours of content and offers detailed immersion. The game has an interacting storyline where you play the role of the best soldiers in the galaxy and fight against the ruthless groups of enemies. Throughout the game you travel in your advance spaceship, explore the amazing world of stars and meet interesting characters with their distinctive stories. You can customize your weapons to upgrade them and use them effectively in the combat.
Fable is another great RPG that is available for Windows, Mac, Xbox One and Xbox 360. The games takes you in the adventurous world of Albion where you several people who treat you on the basis of moral decisions taken by you. In the entire game you develop your character by gaining strength and improving your skills. The gameplay is interesting and combats are fun, you will all 3 games of the series for sure.
The story of this game follows a fugitive of Wild West who gets brings those old gang mates who responsible to justice. Alike most of the modern RPG Red Dead Redemption also packs moral mechanics that determine how non-playing character interact with you. Throughout the game you will see several side quests like ambush or animal attack, several activities like gambling that create immersion.
Risen 3 is another enjoyable action RPG that gives feel like Skyrim a bit. The storyline of the game is captivating and environment is also very impressive. You may not get the top notch technical experience during the combat, but the game has still the ability to engage you for a long time. As you move ahead in the game you explore new things and face multiple challenges. The Risen has improved features and settings compare to Risen 1 and 2.
Far Cry 4 is an open world action packed role-playing game which takes adventure to another level. In this game uses get a chance the explore the amazing terrain of Kyrat and enjoy unlimited side activities along with the captivating storyline that create full immersion. You improve your skills and take advantage of the advance shooting mechanism during the game face many obstacles in your journey. The gameplay is vast and keep you engaged for hours easily.
A great fantasy action RPG which has a story based on the battle of Sanctuary with reoccurring evil. The game features dragon crawling gameplay and has a multiplayer option so that you can play it with your friends and have fun. You meet new character class and sell distinctive items gained during the gameplay for in-game gold. The game is compatible with Mac and Windows operating systems.
It is a multiplayer online RPG which is compatible with Windows and Mac OS X. The game gives you Skyrim like experience due to the hard work done by the developers. It has good graphics and an interesting storyline. Before getting the subscription you can try to free to play option which is impressive. Though, you cannot win amazing trips on the free edition but still it can give you an idea of gameplay which is good.
Hopefully the list of the action games like Skyrim will help you to make your mind and choose the one which suits your gaming requirements the most. Feel free to provide your valuable feed and we would also appreciate if you share your experience about the above mentioned games with us.