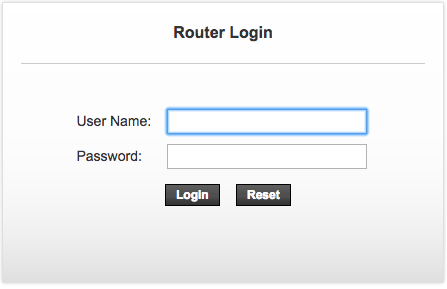 192.168.1.1 is the IP address that is used to access the admin panel of a router. When you open this IP address, it will take you to the login page of your router to which the PC is connected. To setup your router, you need to know its username and password or when you need change some settings like Wifi password. So here we are with the complete guide for this.
A WiFi router will enable you to access the internet in your home without the need of wires. It can be configured as per the convenience of the user. You can change WiFi name, network password to personalise your home network. There are many WiFi routers available from different manufacturers like Belkin, Netgear, Asus, Linksys etc.
We will explain you in brief, WiFi router login details and management panel settings.
192.168.1.1 – What is it?
All routers has administrator panel through which you can access the Router settings. Which can be used for network configuration, increasing security and for many other purposes. To access the router management interface, the user need to open the access page of the device on a web browser. Which can be open with this Ip address (192.168.1.1).
The thing to note here is that many time the address is mistaken as 192.168.l.l. Now, this can be a common mistake to misunderstand and type 192.168.l.l (L. L). The actual address contains all numeric in the IP address of the router. Both looks same but are actually different completely.
On typing the default router IP address it will take you to the admin login page. Type the login credentials on the page to get the access to all router settings. If the address does not open the admin page of your router try 192.168.1.2 or 192.168.0.1. It is because some routers use a different address but it will not be different from above-mentioned addresses.
192.168.1.1 Default  Username Password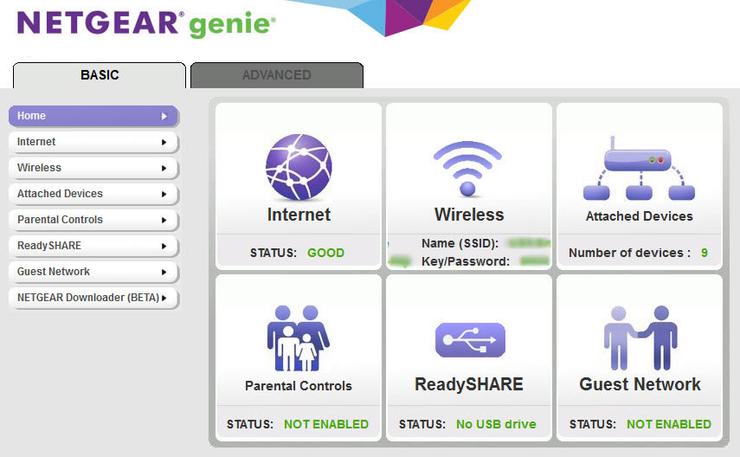 Most routers have the default username and password set as:
Username – admin or administrator
Password – admin or administrator or password
The thing to note here is that the default login credentials might differ from manufacturer to manufacturer. If the above-mentioned username and password do not work you can try finding the default login details which must be printed on the router's back side.
Router manufacturers such as TP-Link, Cisco, D-Link, Linksys, Netgear, Belkin, Asus, Asus all have the admin login printed on the router.
Brand
IP
User Name
Password
TP-Link
192.168.1.1
192.168.1.254
admin
admin/ Password
Cisco
192.168.1.1
admin
admin
D-Link
192.168.1.1
192.168.1.254
admin
admin
Linksys
192.168.1.1
192.168.1.10
192.168.1.254
192.168.2.1
admin
admin
Belkin
192.168.1.1
192.168.2.1
10.0.0.2
10.1.1.1
(none)
MiniAP
Netgear
192.168.1.1
admin
admin/ password
How to Reset Router Settings, username and password
Once the router is set up, we rarely check the settings again. So it is highly probable that we forget the login details. And in case you need to do some changes in settings, then you must know its login credentials. Generally, all major router default access IP is 192.168.1.1 and have default username and password that we already discussed above.
But if your router has some custom credentials, then to recover the details you can reset the internet router to the default settings and log in using the username and password as described above.

Every router has a reset button which can be used to change all the router settings to default. It will work as it came right out of the box.
How to Login to 192.168.1.1
Here we tell you the simple method to login to your Wi-Fi router. In order to log in to your router follow the steps as described here.
You need to have your wireless router up and running. Connect your computer to the WiFi network or via LAN.
Open a web browser and go to address bar. Type 192.168.1.1 (confirm before typing that you do not mistype it as 192.168.l.l) and press enter.
Enter the username and password and click on Log In.
WiFi settings on 192.168.1.1
Different manufacturers have a different user interface. Although the basic settings are same, it is arranged in the different form. There are many WiFI router brands and each has many different models. So it is not possible to show all available options here.
But the good thing is that the basic settings remain same no matter what router you are using. You can login to the router management panel by following the above-described method. Here you will find many different settings the most important includes.
WiFi SSID and Password – It will be used to change the name of your WiFi network and the password. Make sure to use a password with decent difficulty so that it can be prevented from hackers.
Network Security – You can choose from various types of security options available like WEP, WPA & WPA2. A more advanced security means a much efficient encrypted network that is hard to crack.
Mac Address Filter – If you want to limit the access of the WiFi network to few devices then use this option. You can enter the mac address of the devices that can access the wifi exclusively. No one else will be able to use it even if he knows your network password. Apart from it, there are many other settings available but all are not used for a regular user.
If you have the manual of the Wi-Fi router device you can refer that if you want to know about a particular settings option. The wifi router works well in most situation but in case some software or settings issue arises, reset the device from the above working method.
If you have some queries regarding 192.168.1.1 login page you can comment below. For more such tech information bookmark Technofizi.