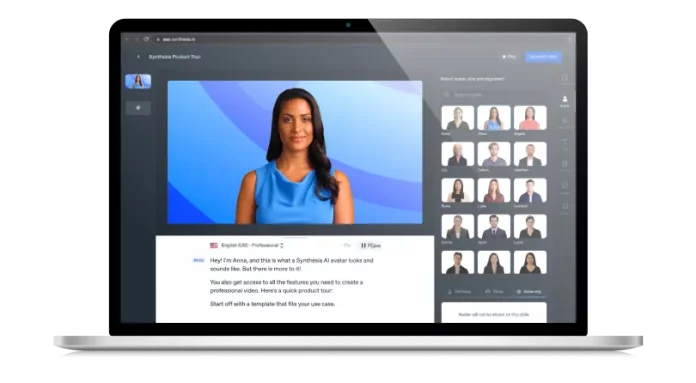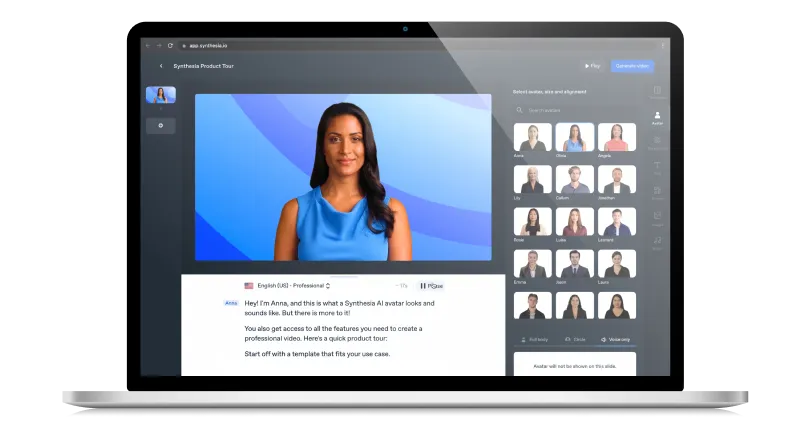 Looking for some tool that automatically convert your script to a presentable video ?
Yes, now it's possible with the AI, many AI video generator have released this text to video or script to video feature.
You just need to put your script and it will automatically analyse your text and find stock videos related to it and create a video. I am sure you will be surprised with the result.
Some of these tools have AI avatars feature with text to voice options. Now you have a virtual human presenter in a video, you don't need to show your face.
Let's now talk about some of the best text to video AI tools :
Best (Text to video) AI Video Generator Tools
We have tested around 12 AI video editor and text to video generator tools and finalise this list for you.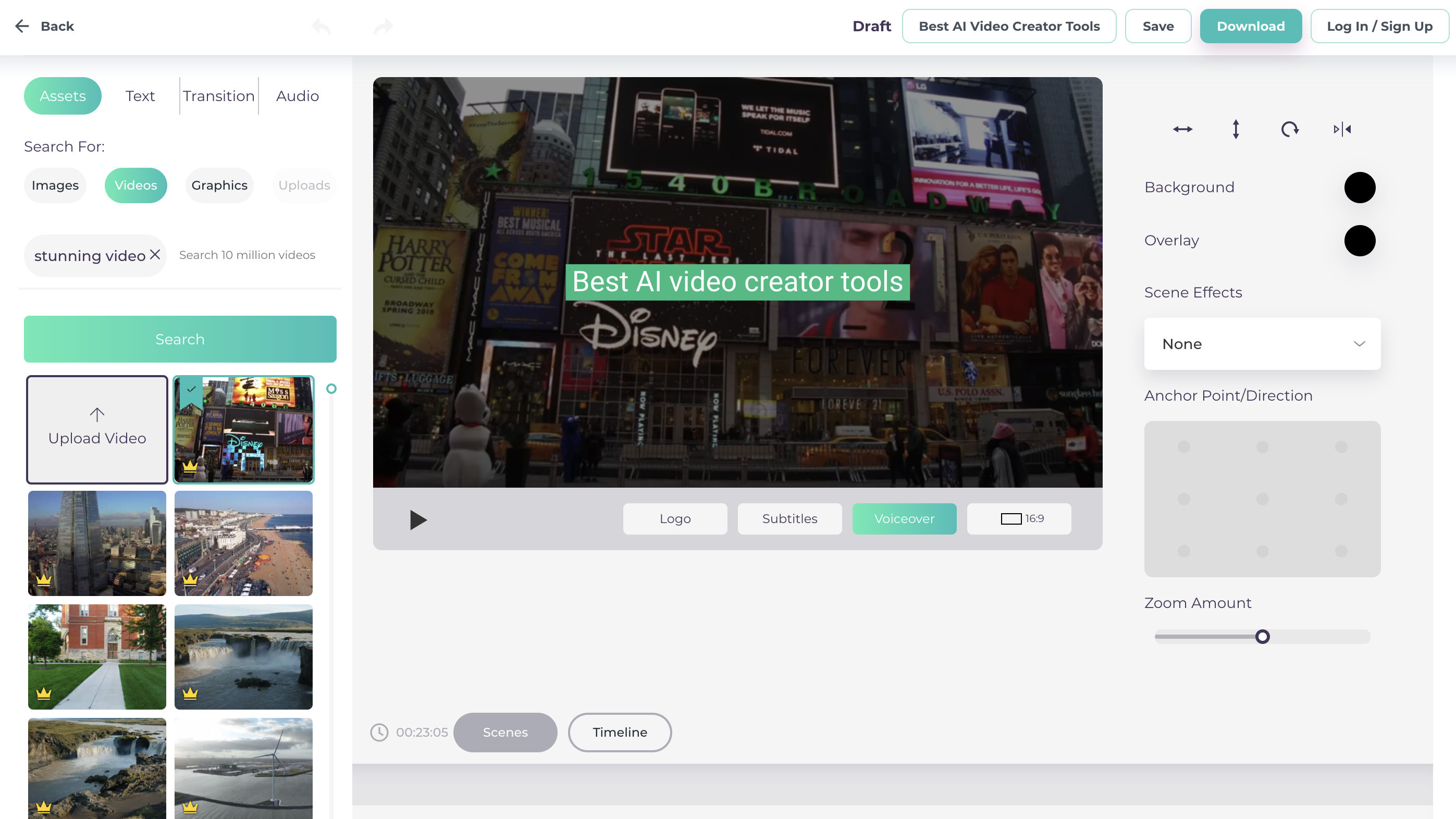 Designs.ai is a powerful AI video creator tool with lots of other features for creators. It is all in one online designing tool with logo designing, speech maker & online designing tool options.
It let's you create video from pre built templates,  text to video or you can upload own video to edit.
It accurately suggest video content as per your text using AI. It has largest library of stock video & images.
You can easily edit and resize video for any platform or screen size.
It's basic plan starts from $29/month and recommended plan is pro plan with $69/month.
Synthesia.io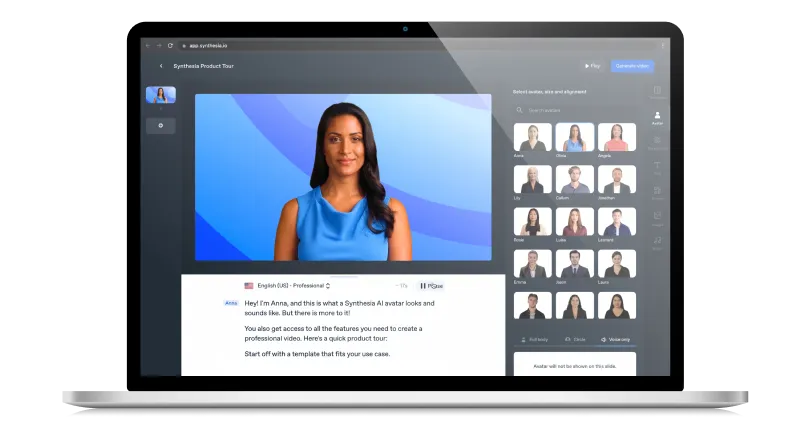 It is one of the best AI video creation platform with option of video generation in 120 languages.
One can create any type of video like marketing video, how to or training video with this.
The best part of this tool is they give you option of 85+ avatars or virtual humans, with your text turn into voiceover in human accent & 120 language.
You can also choose from inbuilt templates to customise your video and can also do screen recording with it.
You can also create your custom AI avatar and can use it in video.
Their personal plan starts from $30/month.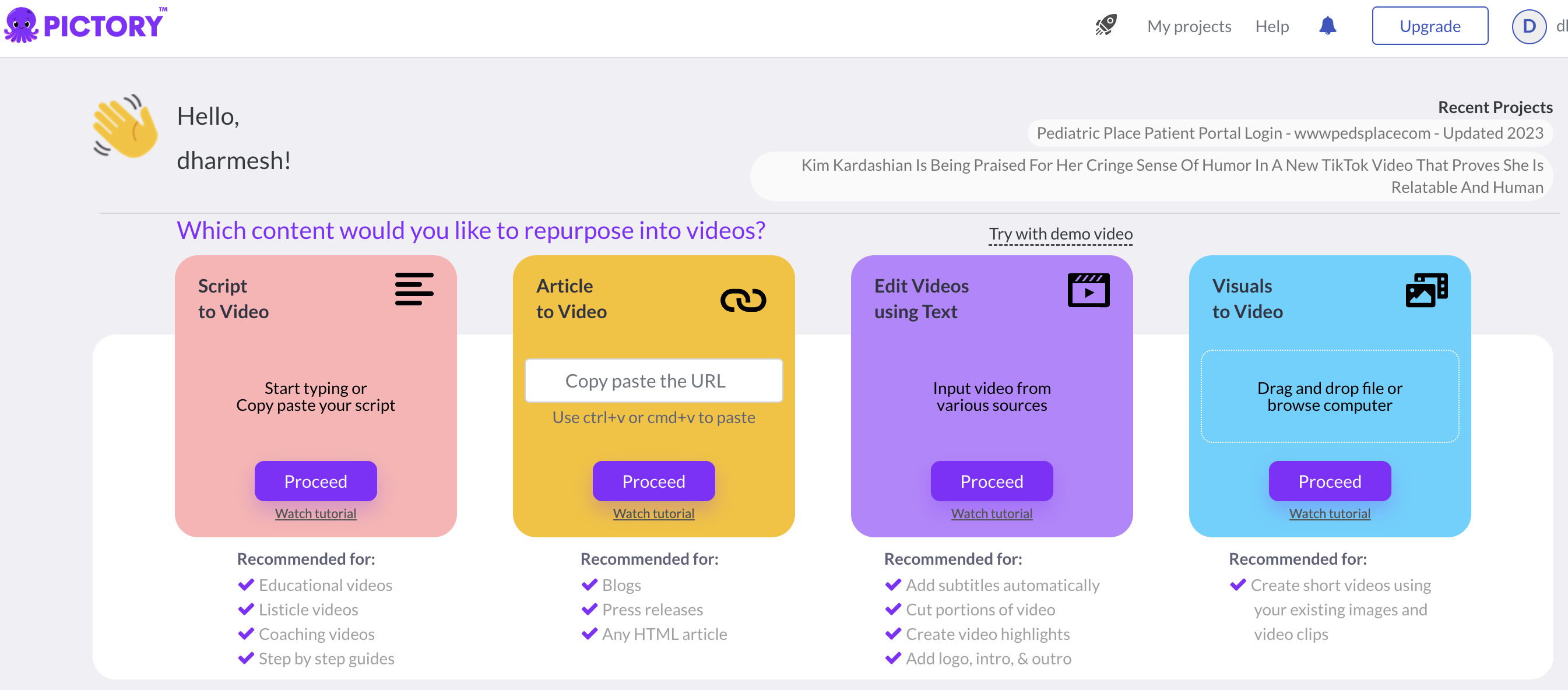 Pictory.ai is one of the fastest text to video generator tool with options to convert your script to video and article to video via URL.
You can simply provide your script or provide blog article to generate video. Their AI system will analyse your text and get the suitable clips from their 3 million plus video clips.
The results are really good, you can use AI voice or can add your own audio to video.
The other feature include video editing via text and visuals to video to quickly edit your videos.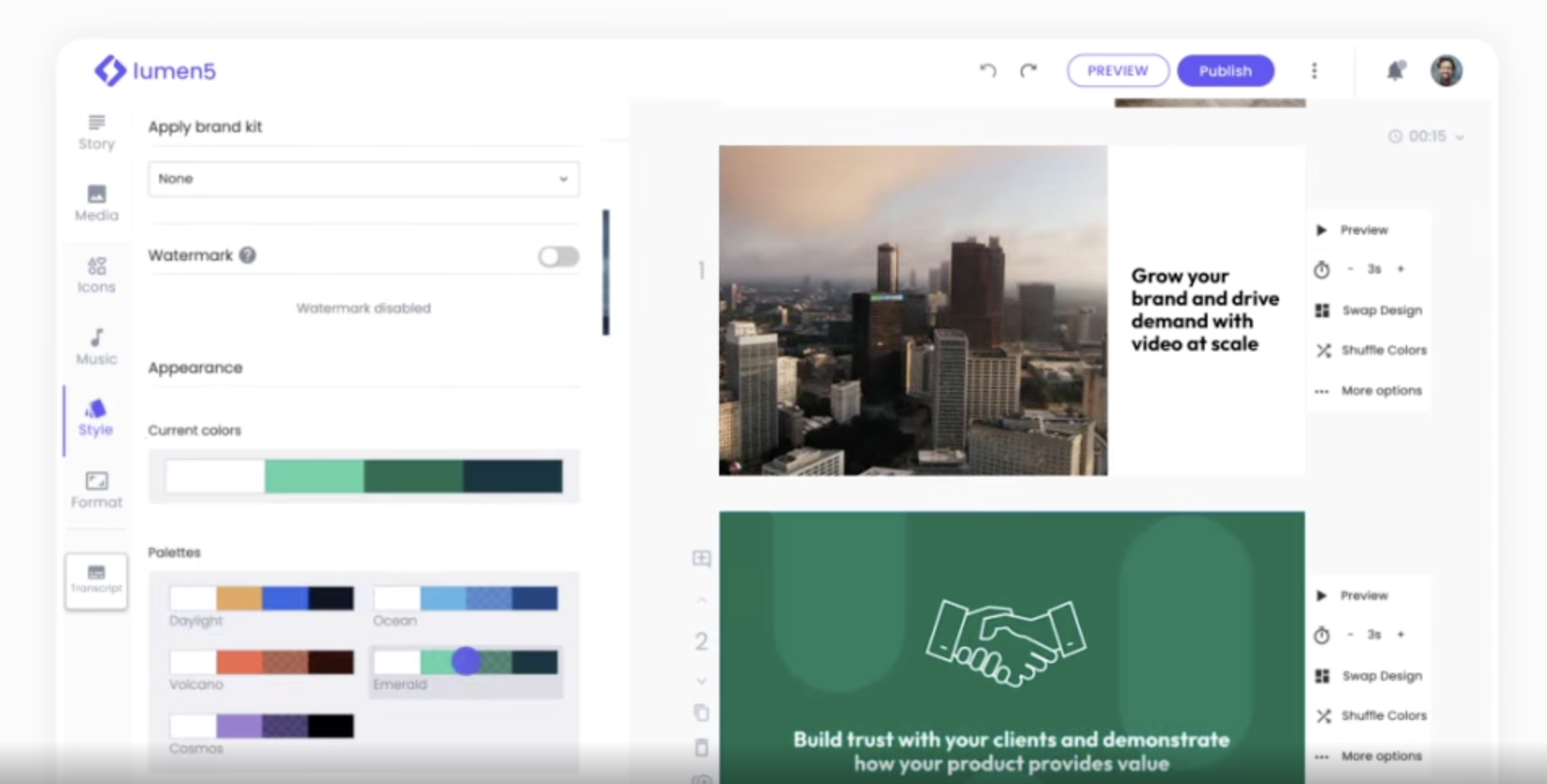 If you want to convert your blog post or article into video to engage your audience, this is one of the best tool that generate video our of blog post.
You just need to provide your link and it will take our content, image from it. Then it will summarise your content and create a unique explanation video with relevant stock clips.
I tried to generate the video and it really position the clips as per the text and it really looks a real story video. Once produced there are multiple options to edit.
Recently they released a new feature, where you can enhance your talking video with callouts and cutaways.
You can use this tool for free and if you are producing for company or brand their plan starts from $19/month.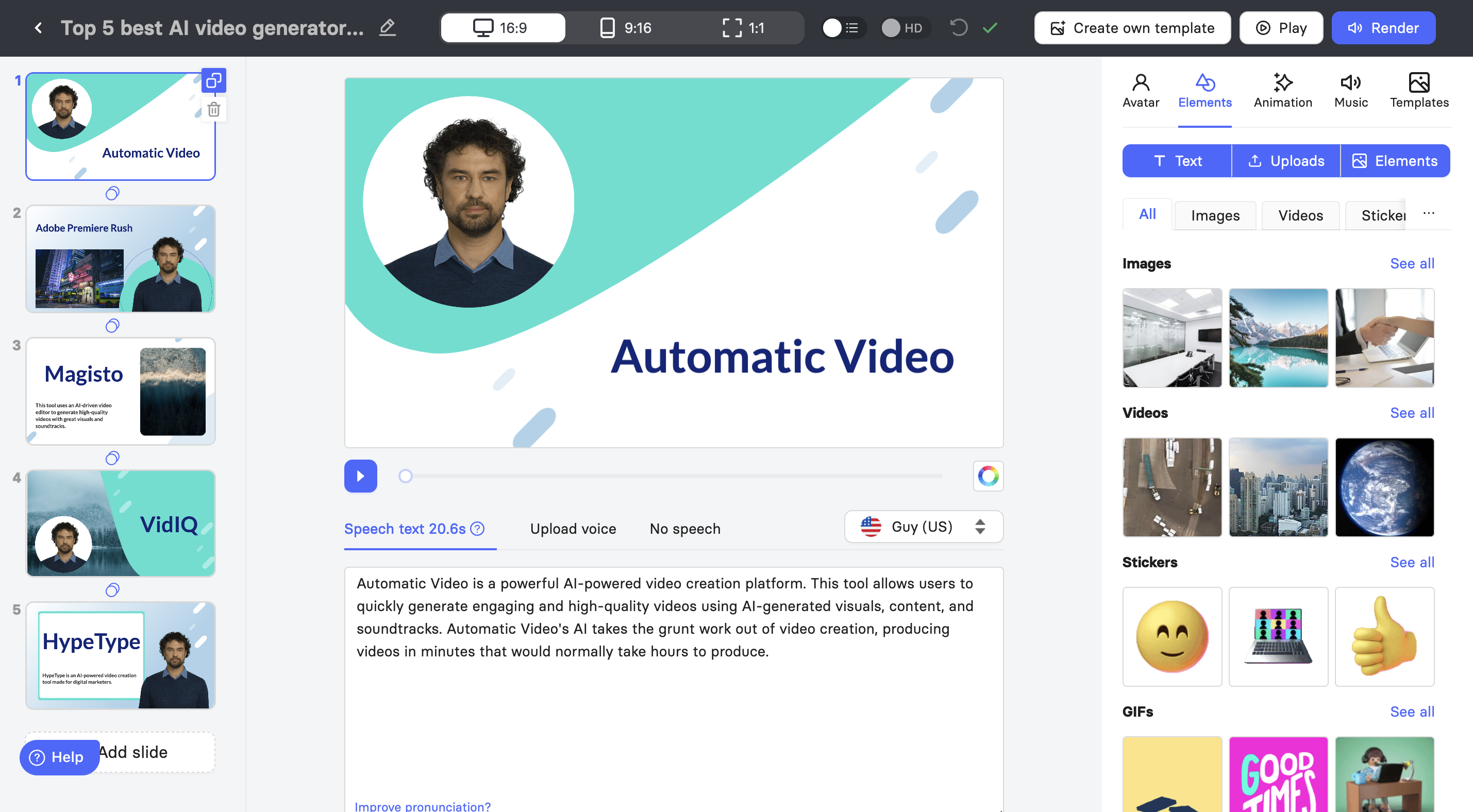 Elai.io is an all in one video creation tool with lots of features.
You can create video from their pre made template or can create your own template. It can also produce video from a URL by converting blog post or article into video.
They recently added a option to create video from your topic using Chat GPT. It will automatically create the script using AI and generate a video.
You can also create e-com product video and can also generate video from PPT.
Conclusion
There are plenty of tools that will do your text to video task and many research paper are already released by big companies like google, which will enhance your text to video generation.
Try out the above listed text to video AI tools and let us know about your experience in comments.